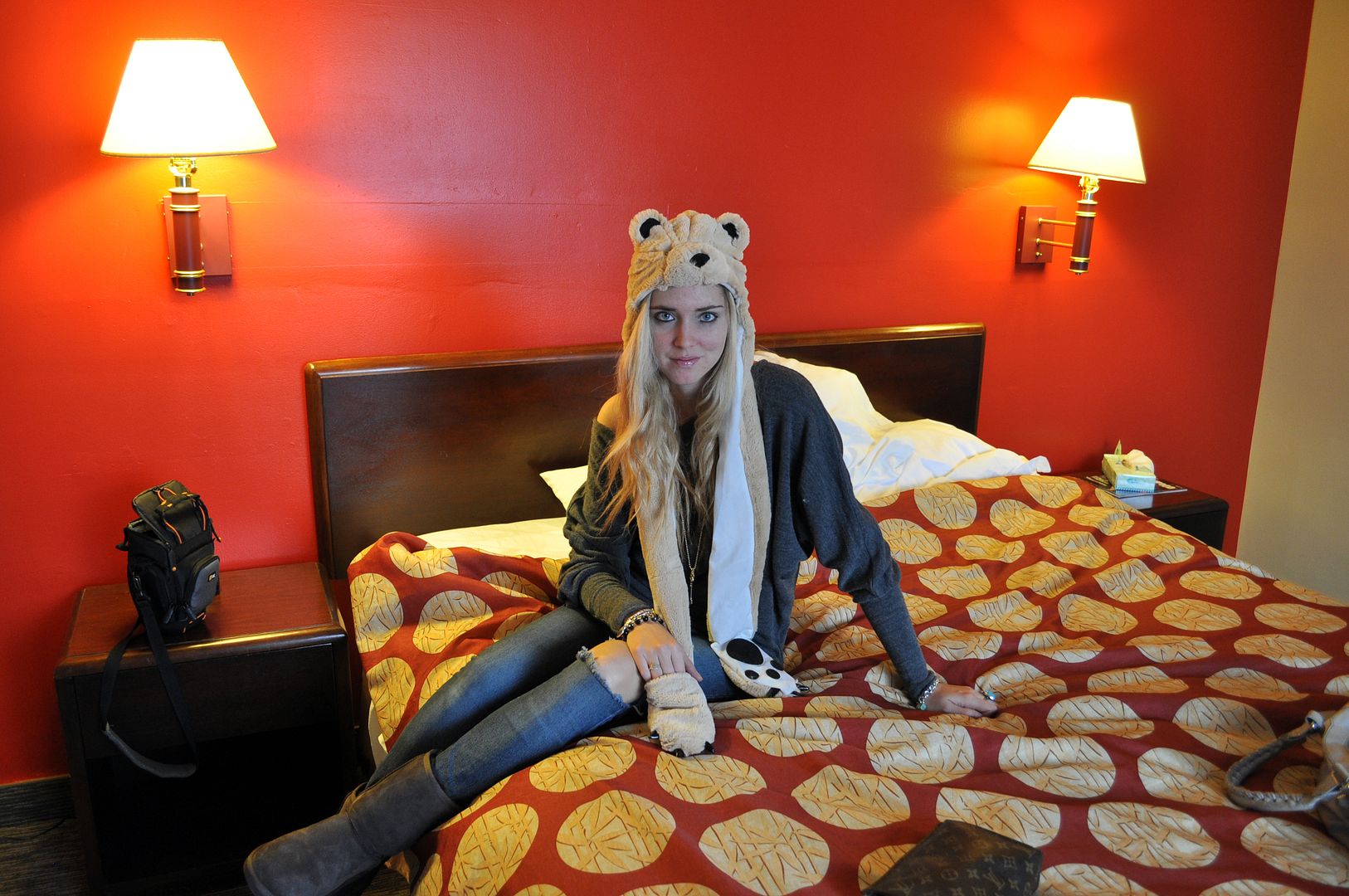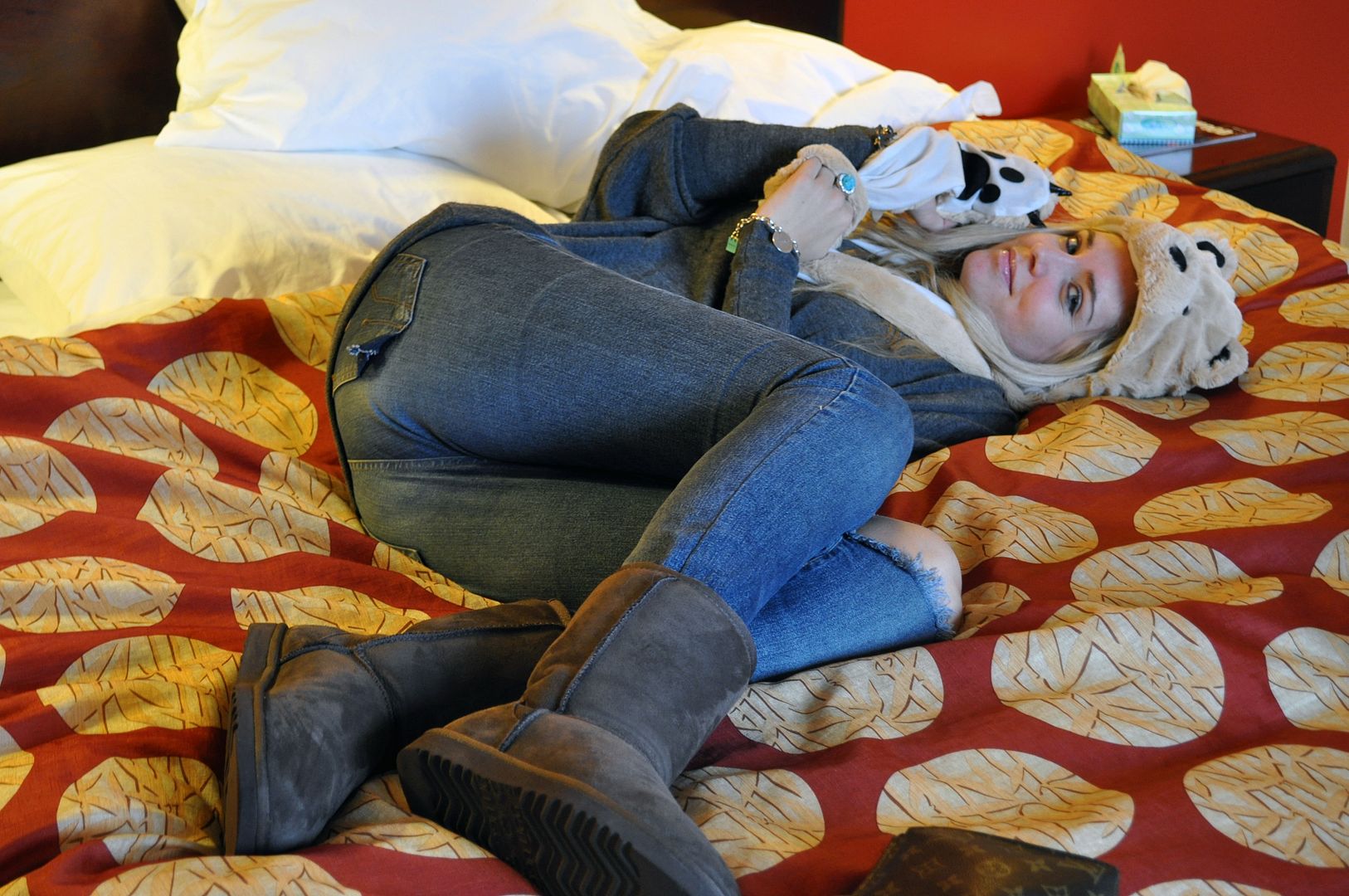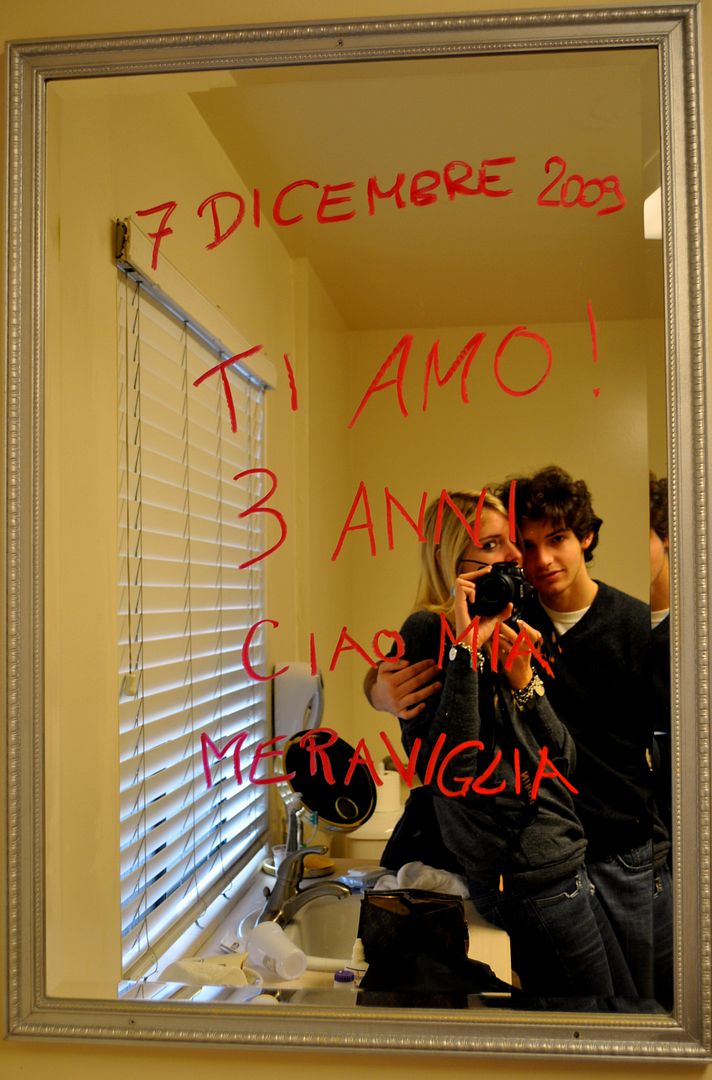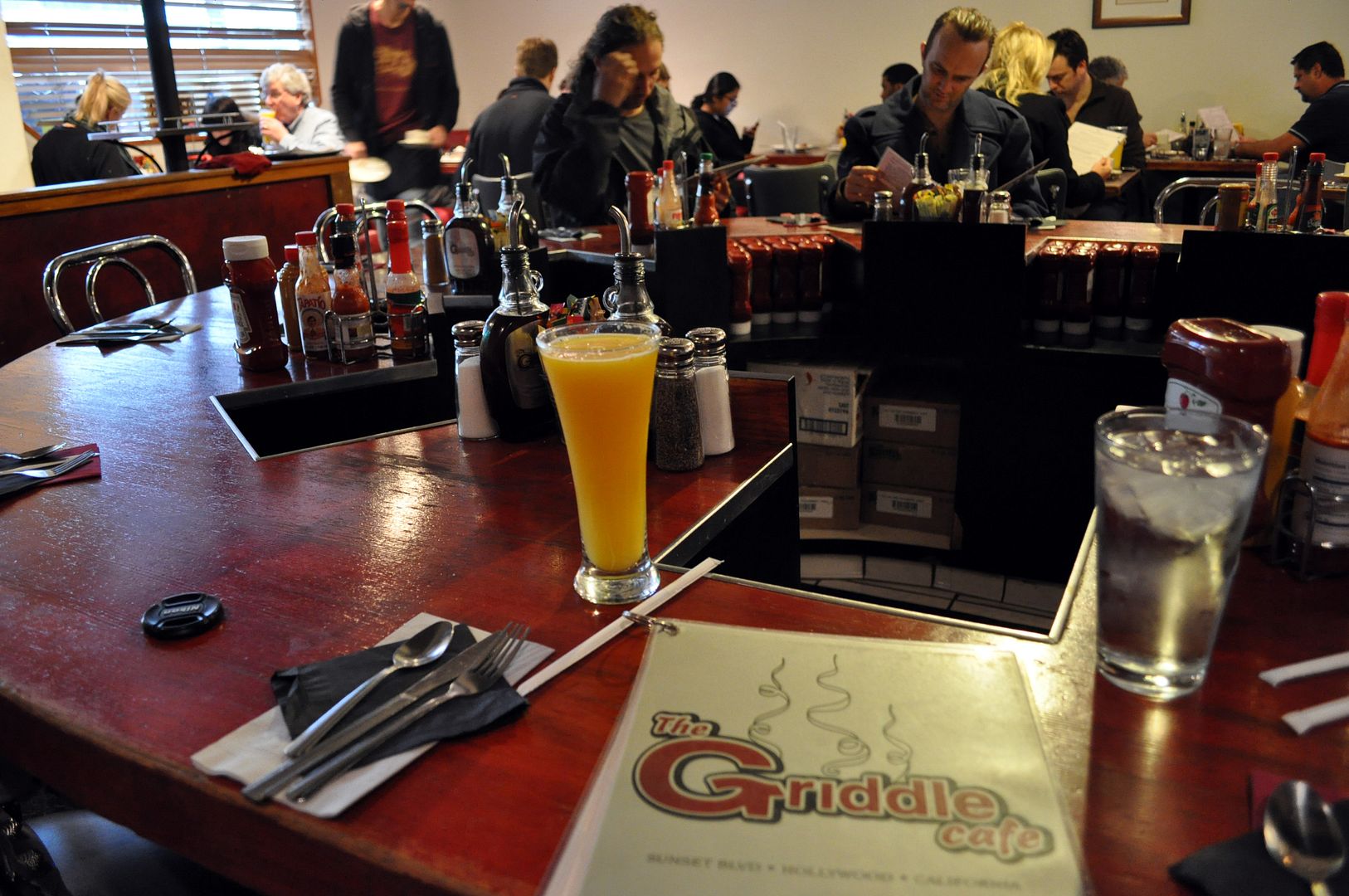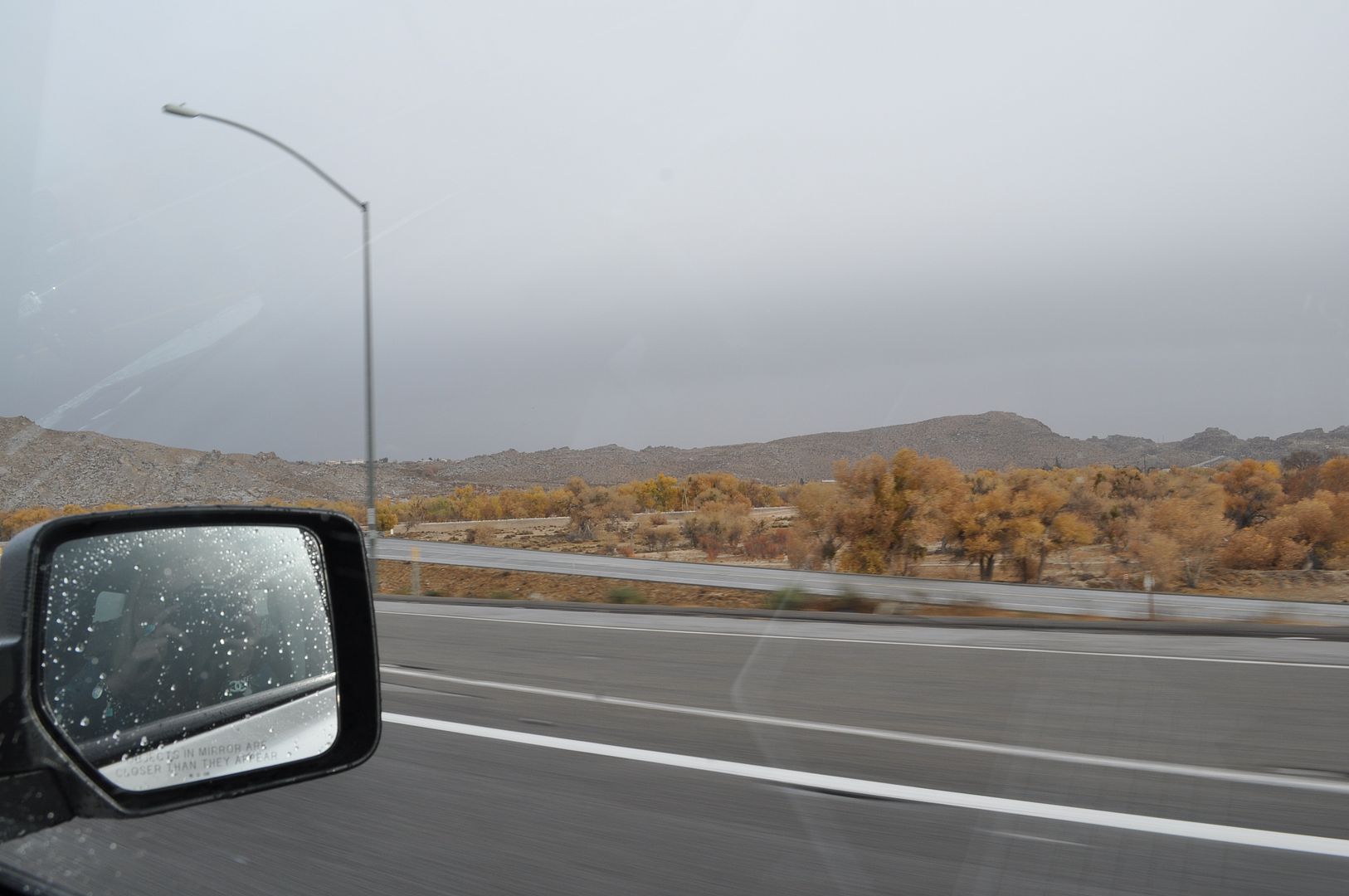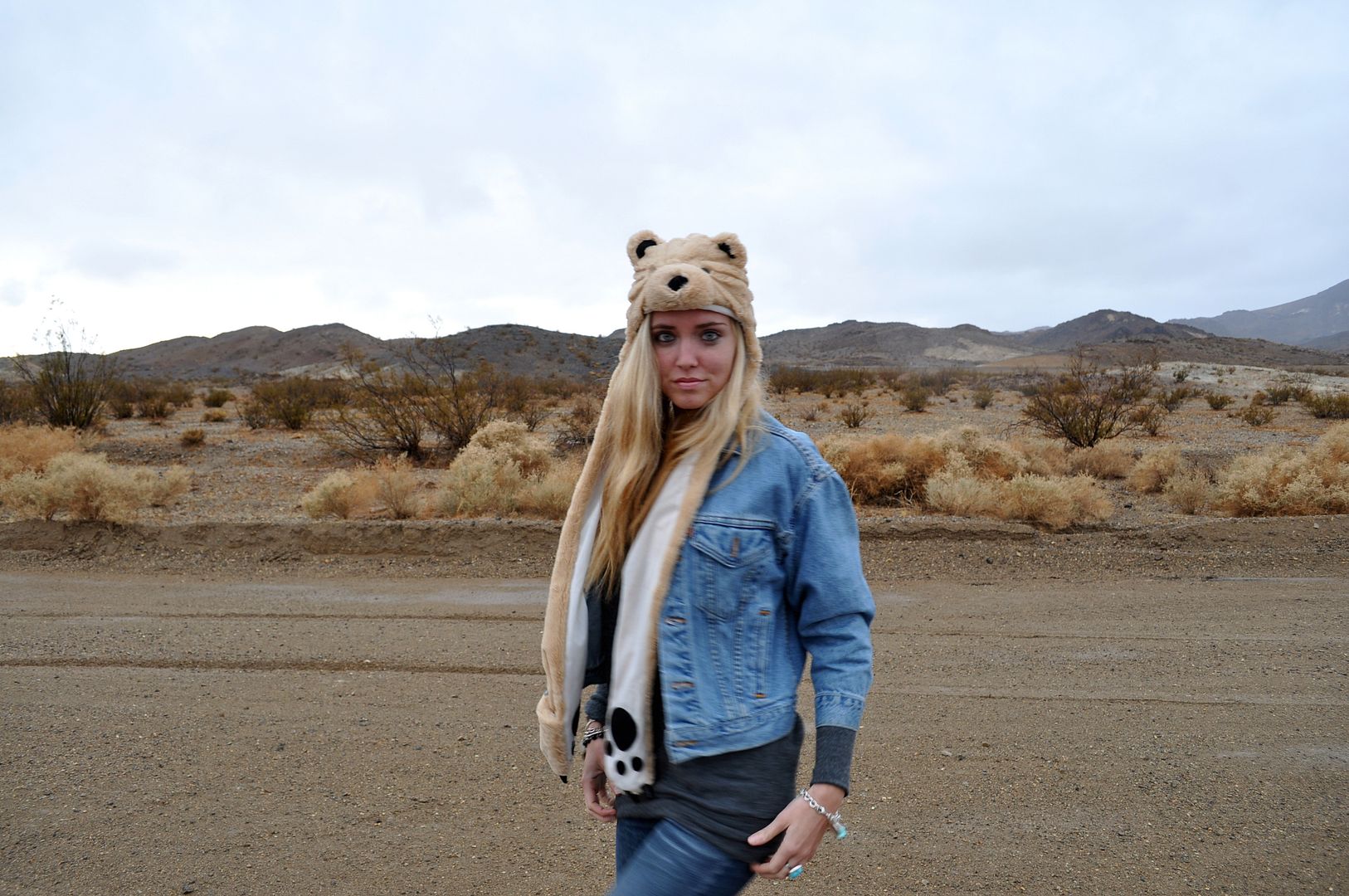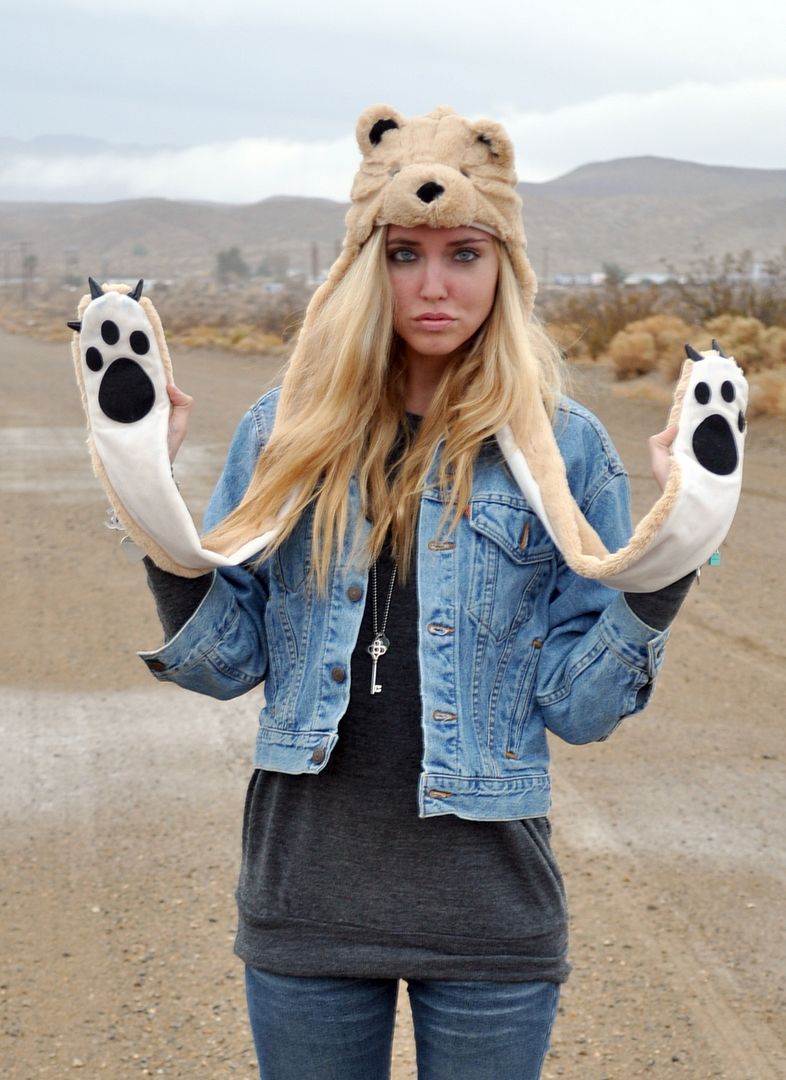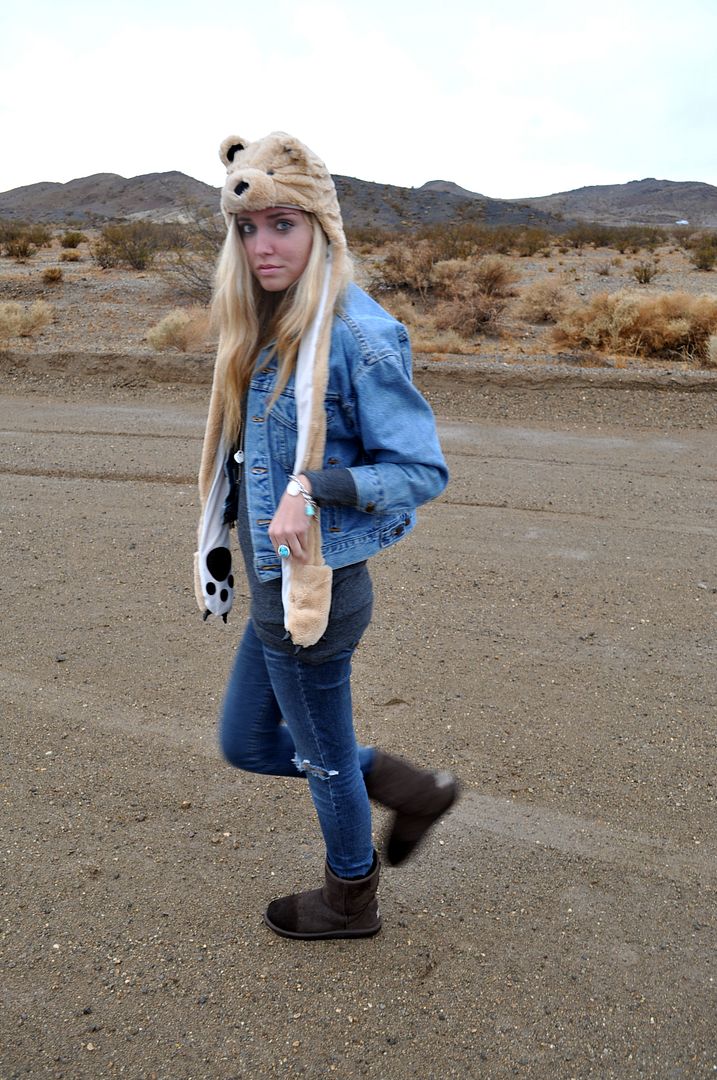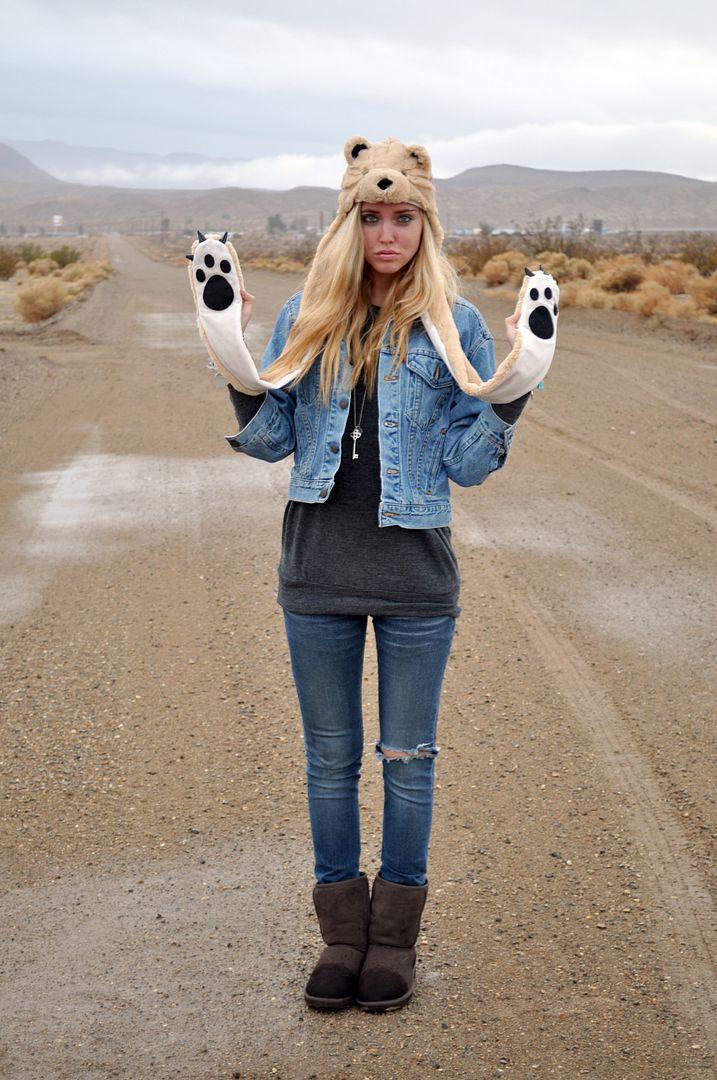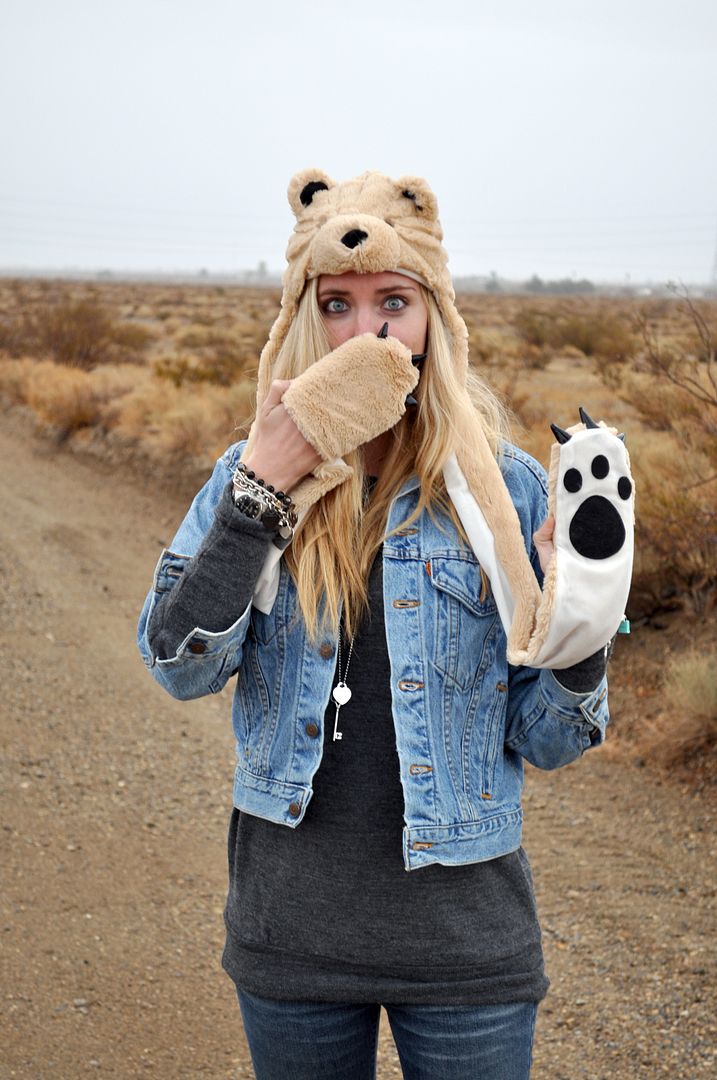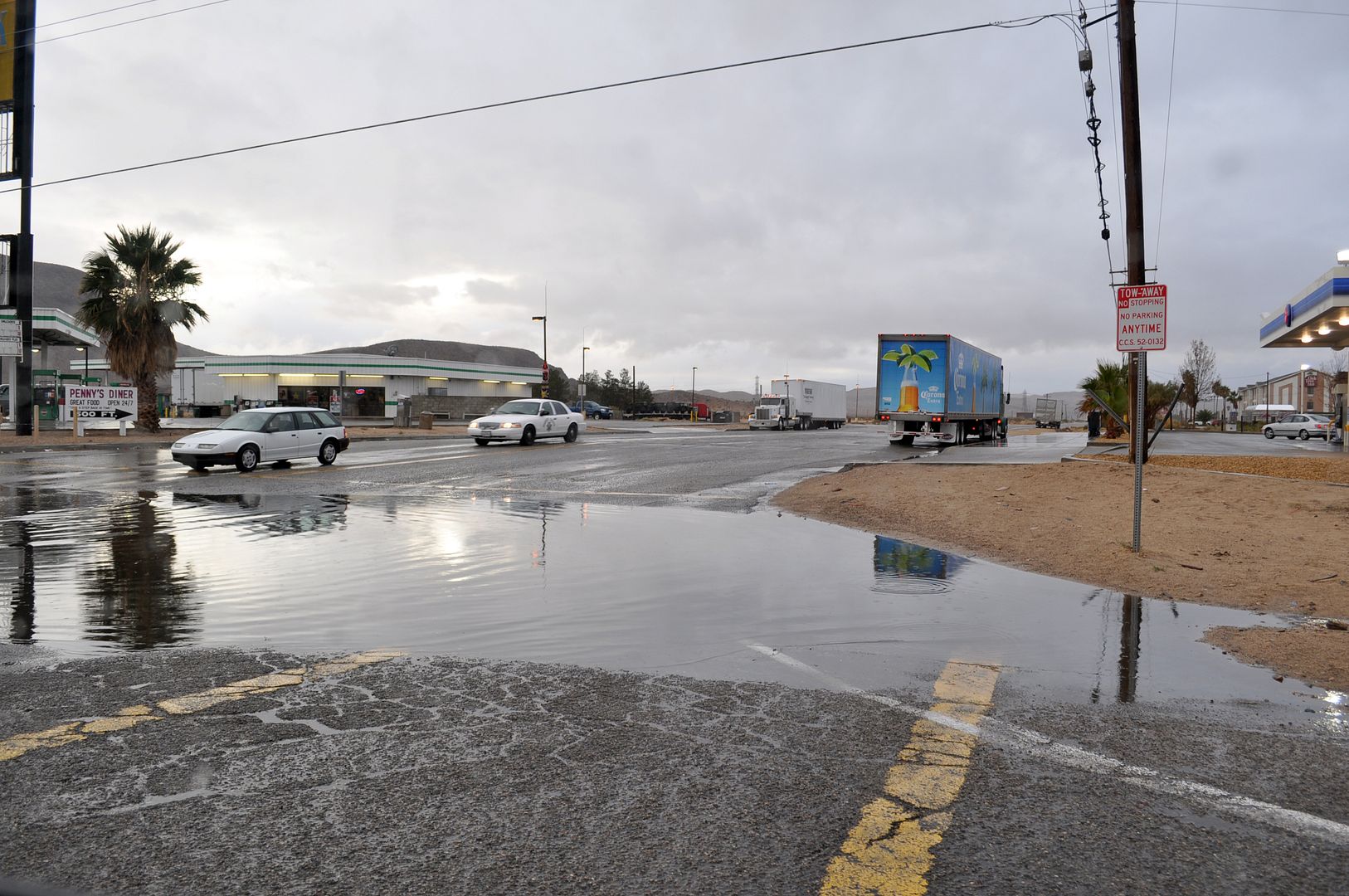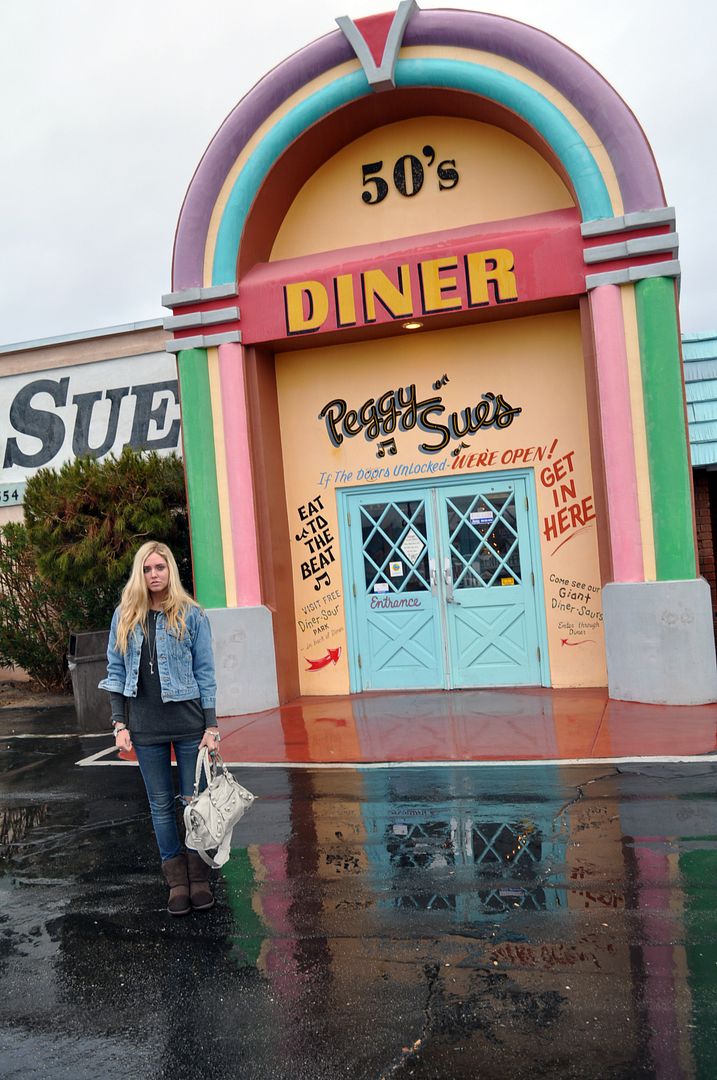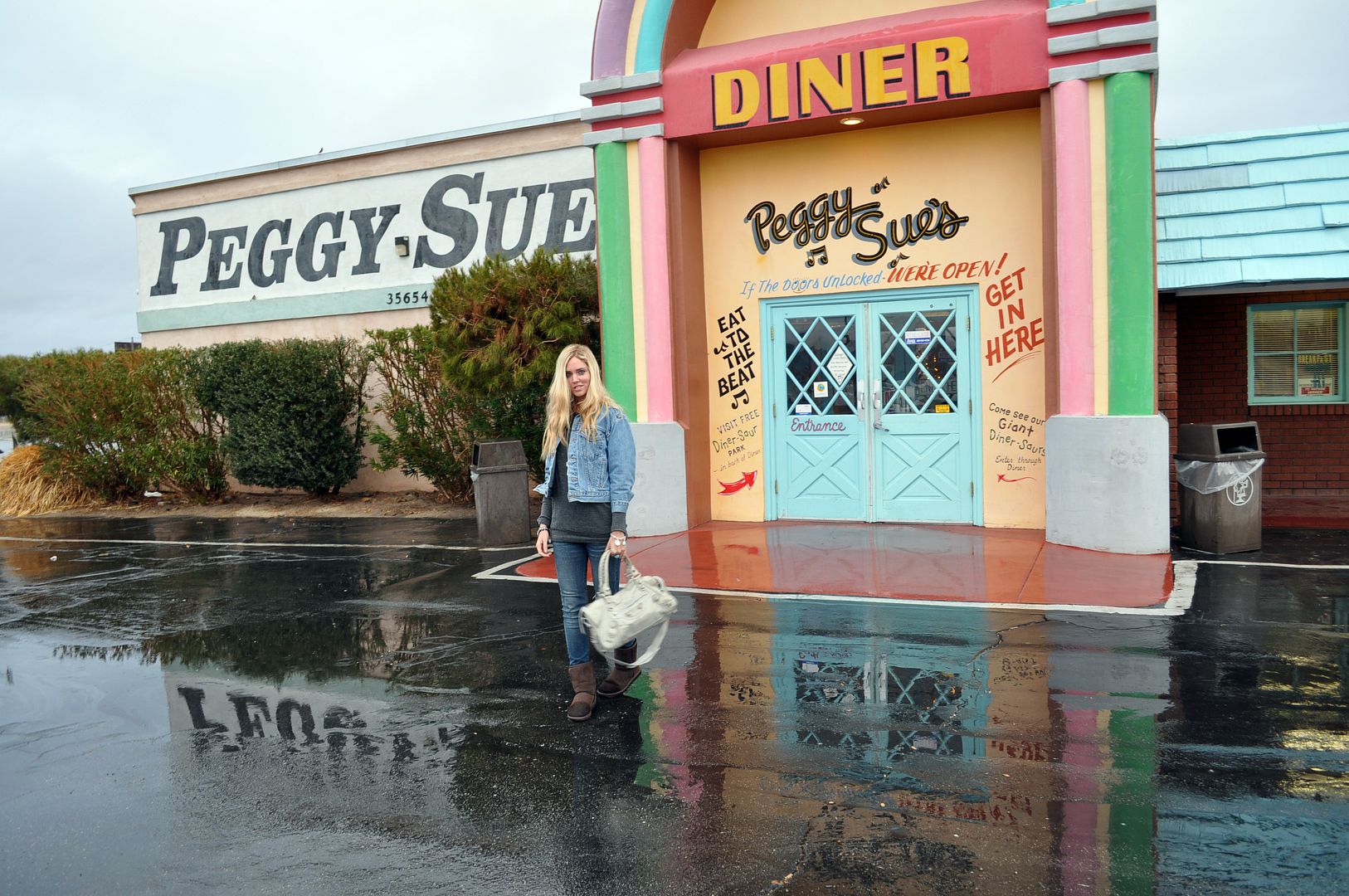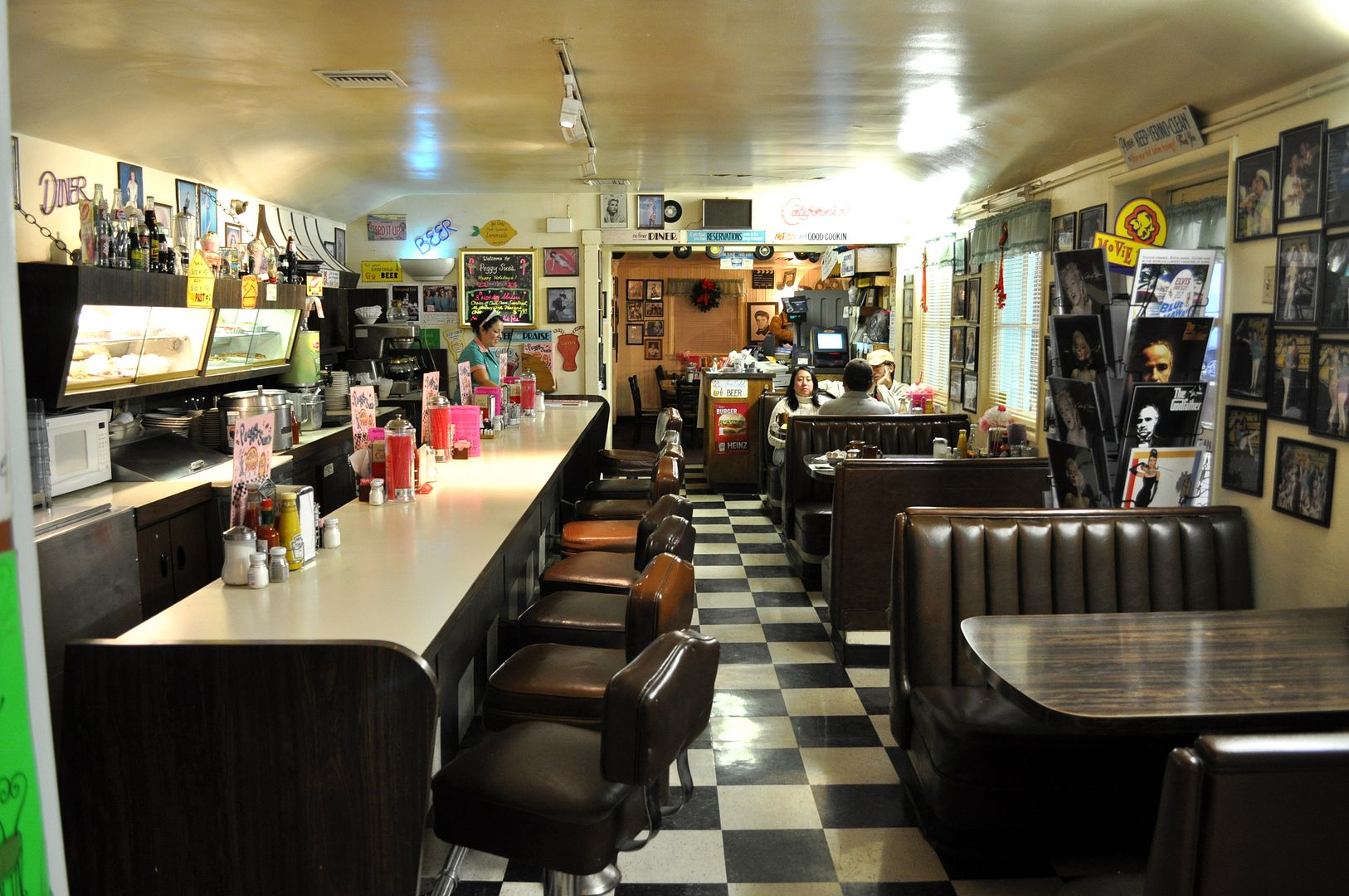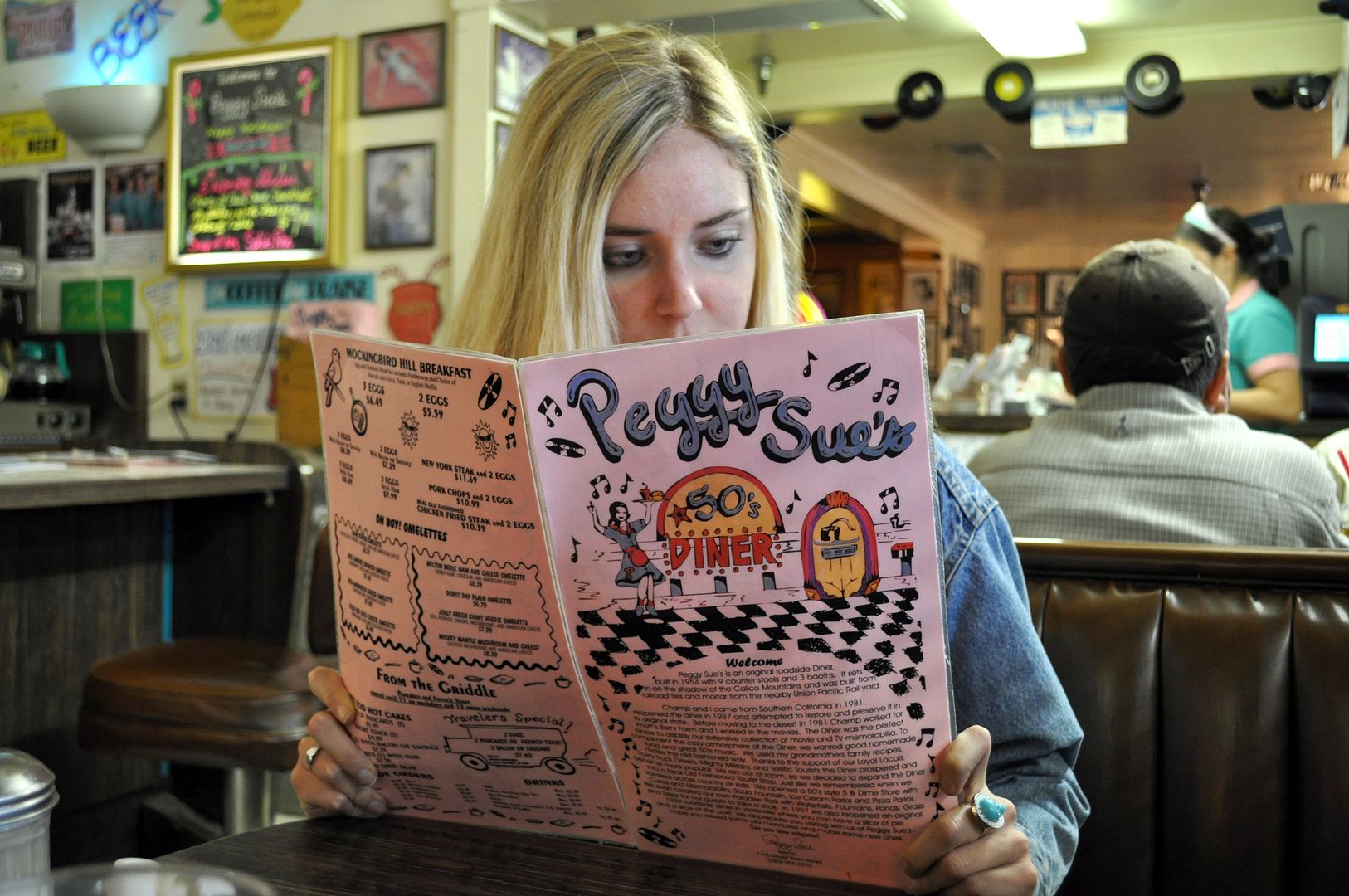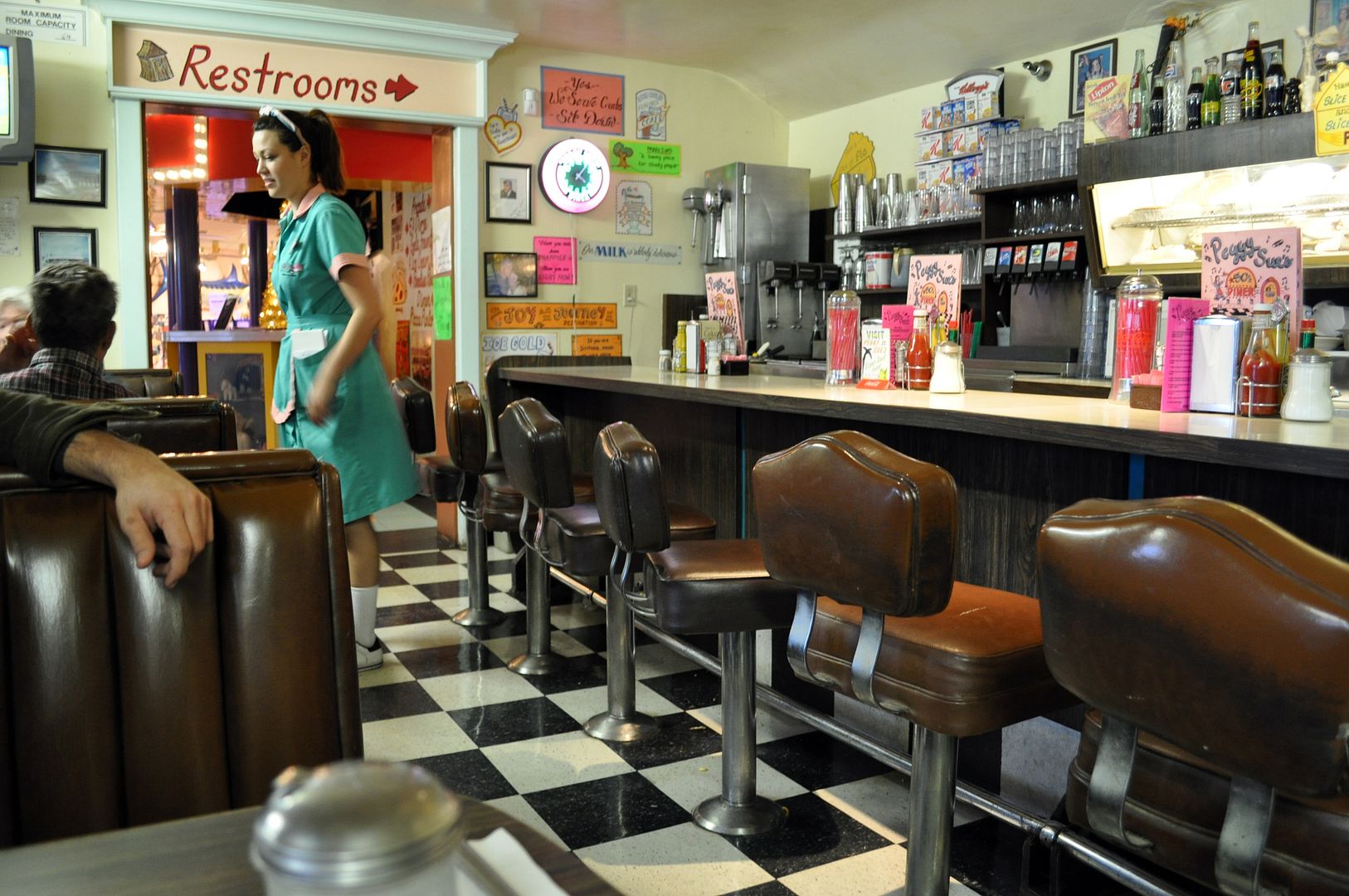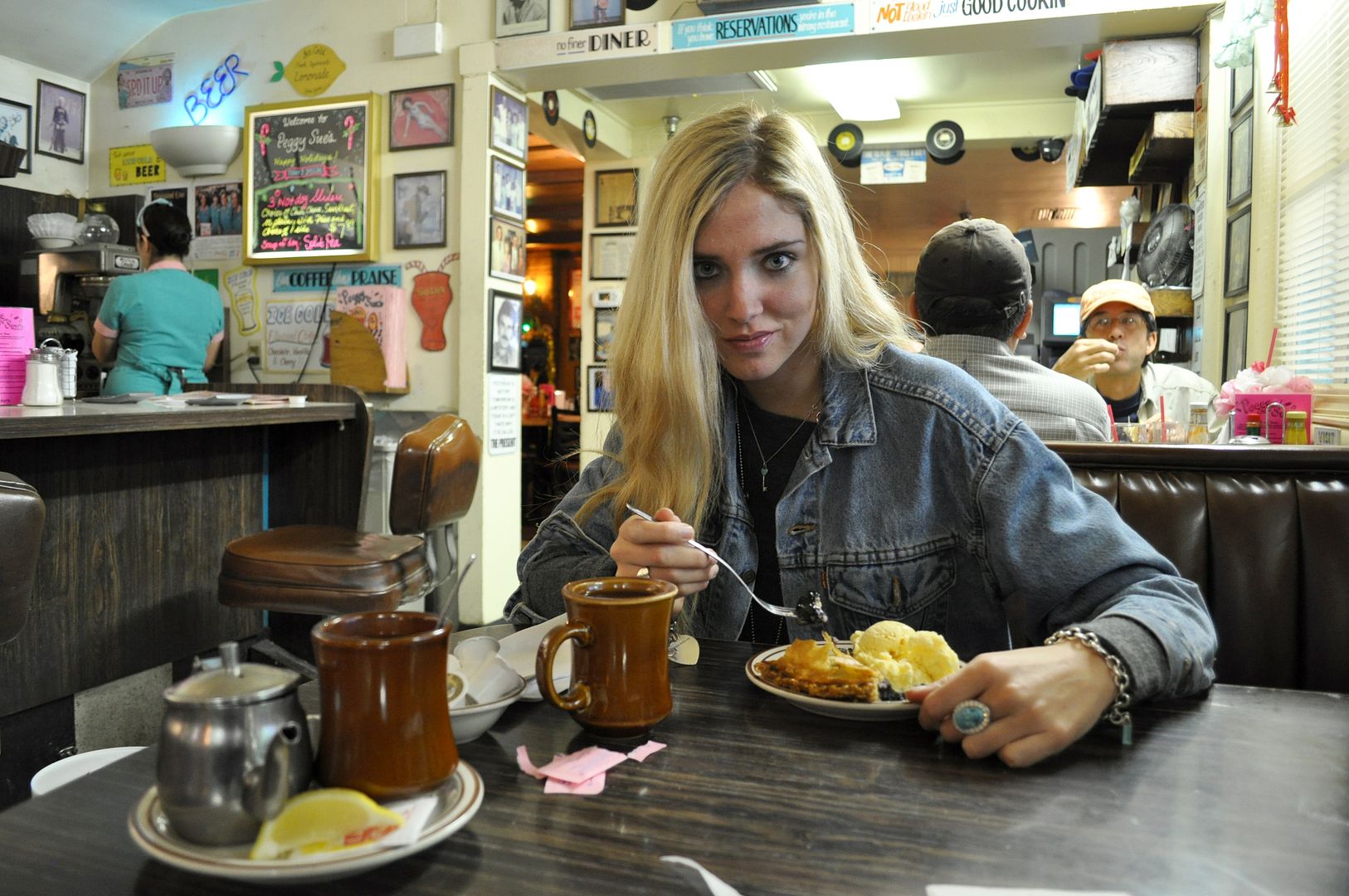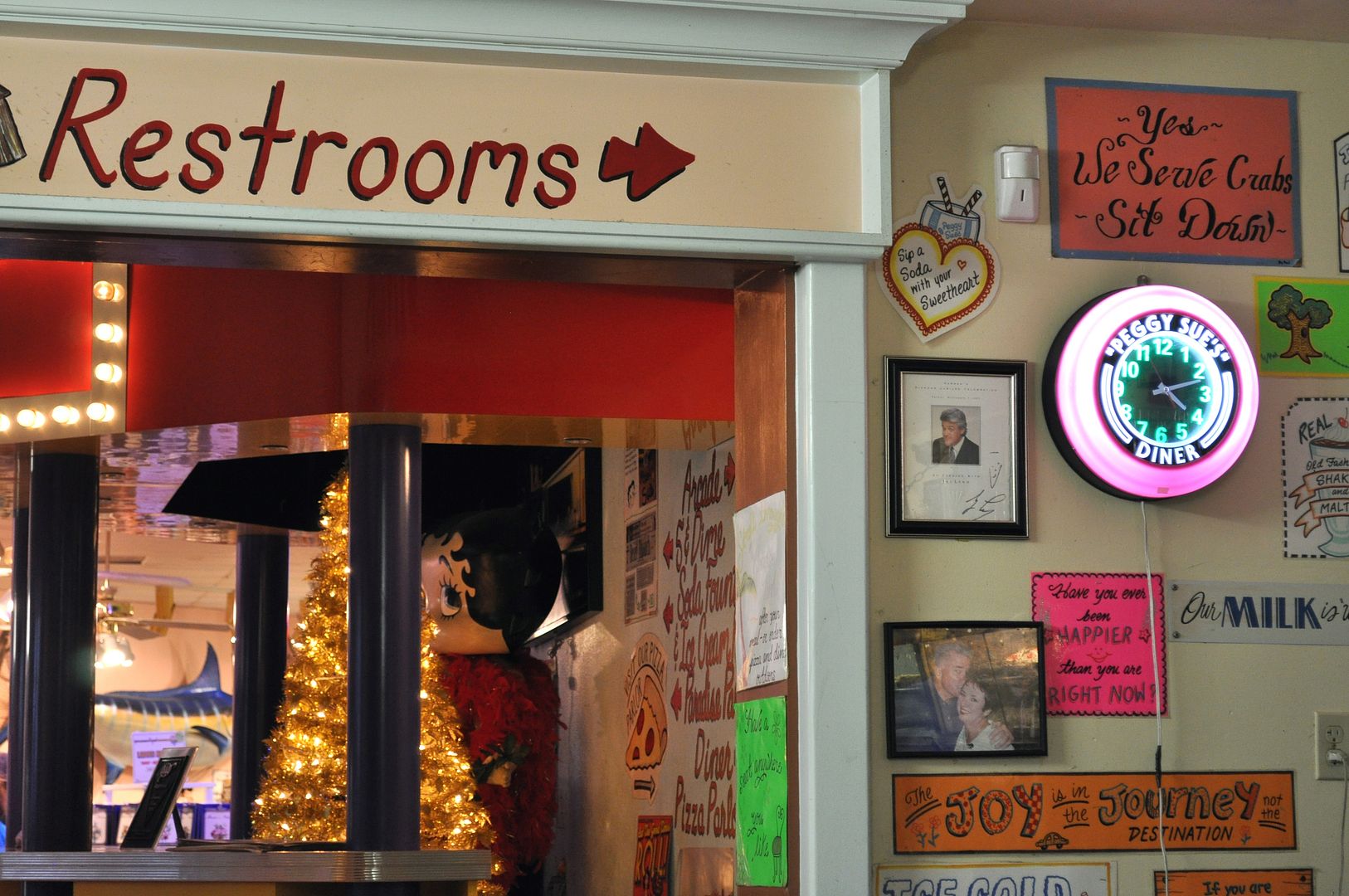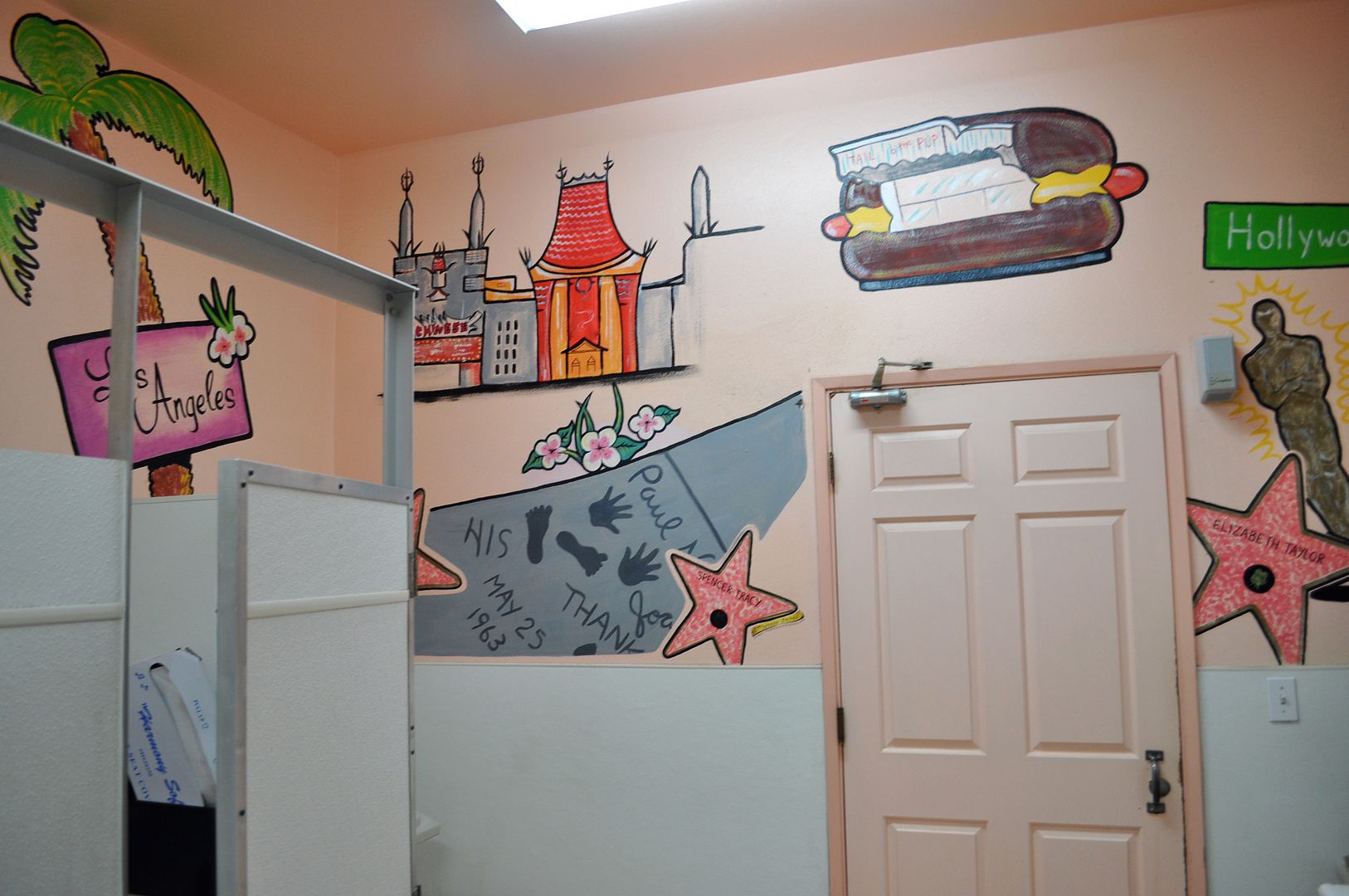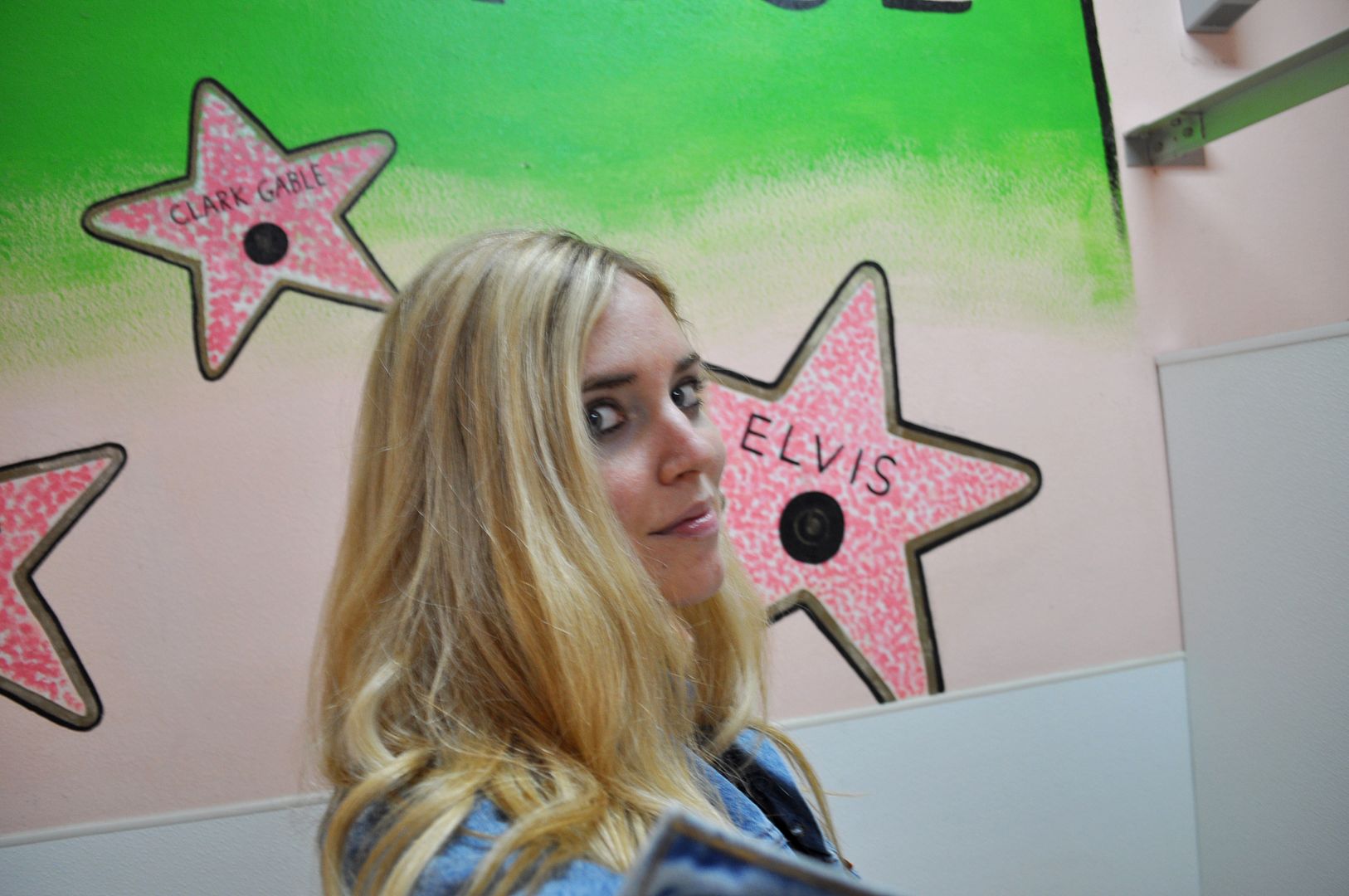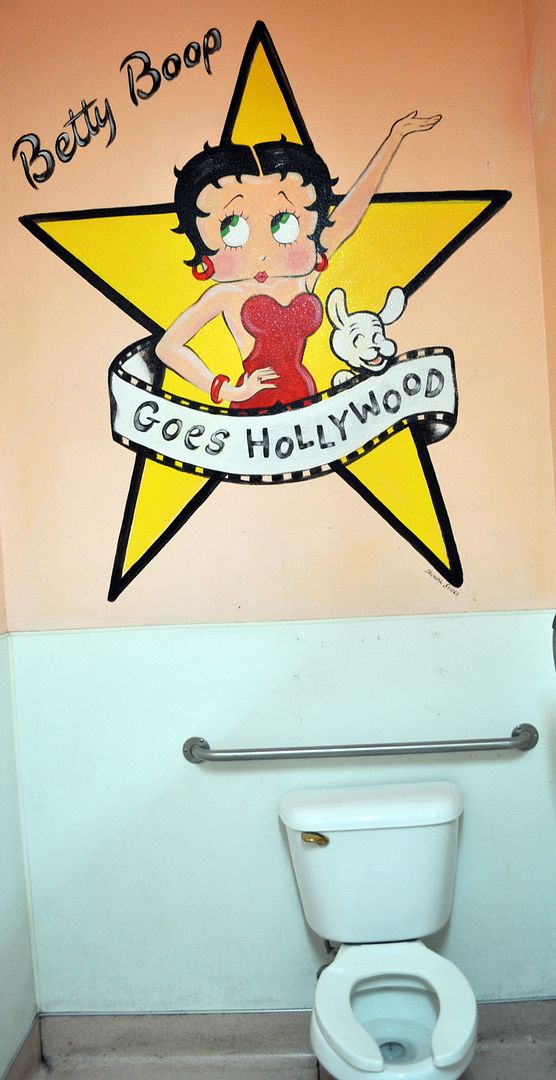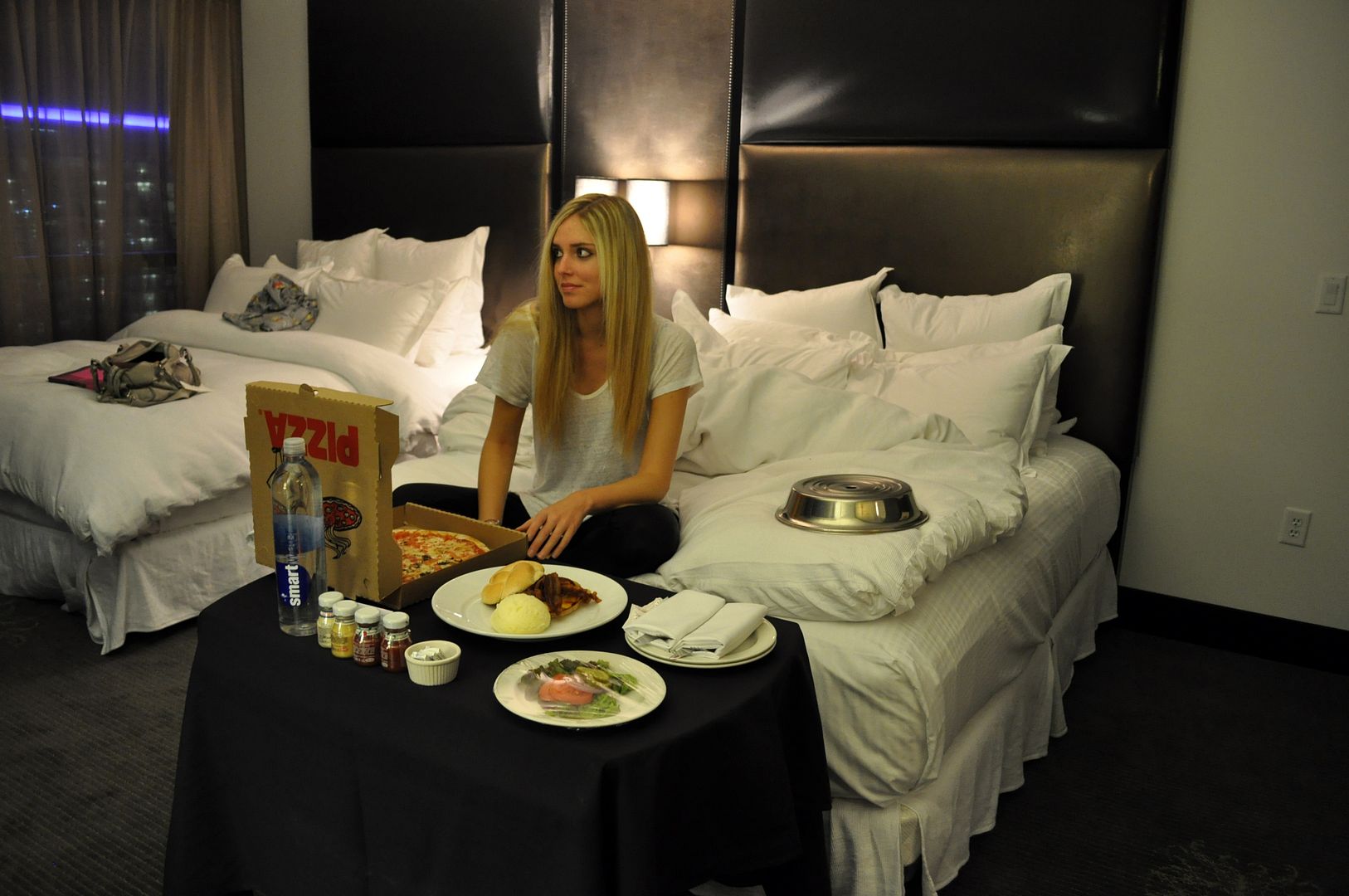 UGG BROWN BOOTS
MISS SIXTY JEANS
BRANDY GREY SWEATER
LEVI'S VINTAGE DENIM JACKET
BALENCIAGA GREY PARTIME GIANT
TEDDY BEAR HAT (bought in LA)
Hi guys, i'm back in Chicago for our 12 last days here before coming back to Italy. Our trip to Los Angeles and Las Vegas was absolutely amazing, probably the best holiday i've ever had. We came back yesterday night at about midnight and in Chicago there is -14° and it always snows. Too cold for me damnit! First of all I want to tell you that my FACEBOOK account has been disabled again (3rd time) by the staff and I still don't know why, so I hope they'll reactivate it soon so i'll be able to answer your messages and accept your friendships!
All those photos were taken on monday (and I still have some taken at night in Las Vegas), It was out 3rd anniversary and I used almost all my red lipstick to write something for my love on the mirror of the room, totally worth it! We then had a quick breakfast at The Griddle Cafe in LA and then left by car for the 4 hours trip to Las Vegas which became 5 and a half hours cause of the rain all the time, our stops and a snow storm (can you believe it?It's supposed to be a sunny trip in the desert!). We found Peggy Sue's diner, which was even better than I thought and I had the best blueberry pie ever. Also the restrooms were absolutely amazing!
I have other 2 days of photos to upload and I'll do it step by step in the next days, so for now I also wanted to upload one of the first photos taken in our Hard Rock Cafe hotel in Las Vegas, couldn't choose a better one! We were so tired after the trip we oredered dinner in the room: romantic anniversary dinner, It's so us and I'm glad about it.
Anyway,Isn't my teddy bear hat incredibily sweet?
Ciao a tutti ragazzi, sono di nuovo a Chicago per i nostri ultimi 12 giorni qui prima del rientro in Italia. La nostra vacanza a Los Angeles e Las Vegas e' stata assolutamente magnifica, probabilmente la migliore mai fatta. Siamo tornati ieri notte a mezzanotte circa e a Chicago ora ci sono -14° e nevica sempre. Troppo freddo per me dannazione! Prima di tutto vi voglio avvisare che il mio account di FACEBOOK e' stato disabilitato ancora (terza volta) dallo staff e ancora non so il perchè, spero me lo riattivino presto cosi da poter rispondere ai vostri messaggi ed accettare le vostre amicizie!
Tutte queste foto sono state scattate lunedi (e ne ho ancora molte fatte di sera a Las Vegas), era il nostro terzo anniversario e ho usato praticamente tutto il mio rossetto rosso per scrivere qualcosa di dolce sullo specchio della camera, ma ne e' valsa totalmente la pena! Abbiamo poi fatto una veloce colazione al The Gridlle Cafe a LA e poi siamo partiti in macchina per il nostro viaggio di 4 ore verso Las Vegas che e' durato poi 5 ore e mezza a causa della pioggia costante, dei nostri stop e della bufera di neve che abbiamo beccato (ci credete? Avrebbe dovuto essere un viaggio soleggiato nel deserto!). Siamo riusciti a trovare Peggy Sue's diner, che era ancora meglio di quello che pensavo ed ho mangiato la miglior blueberry pie di sempre. Anche i bagni erano assolutamente favolosi!
Ho altri 2 giorni interi di foto da uploadare e lo farò pian piano nei prossimi giorni, quindi per ora volevo caricare anche una delle prime foto fatte nel nostro Hard Rock Cafe hotel a Las Vegas, non avremmo potuto sceglierne uno migliore! Eravamo cosi stanchi dopo il viaggio che abbiamo ordinato la cena in camera: la classica cena romantica da anniversario no?ahahahha, e' stata proprio una cosa da noi, e ne sono felicissima.
In ogni caso, quanto e' dolce il mio cappello da orsetto?