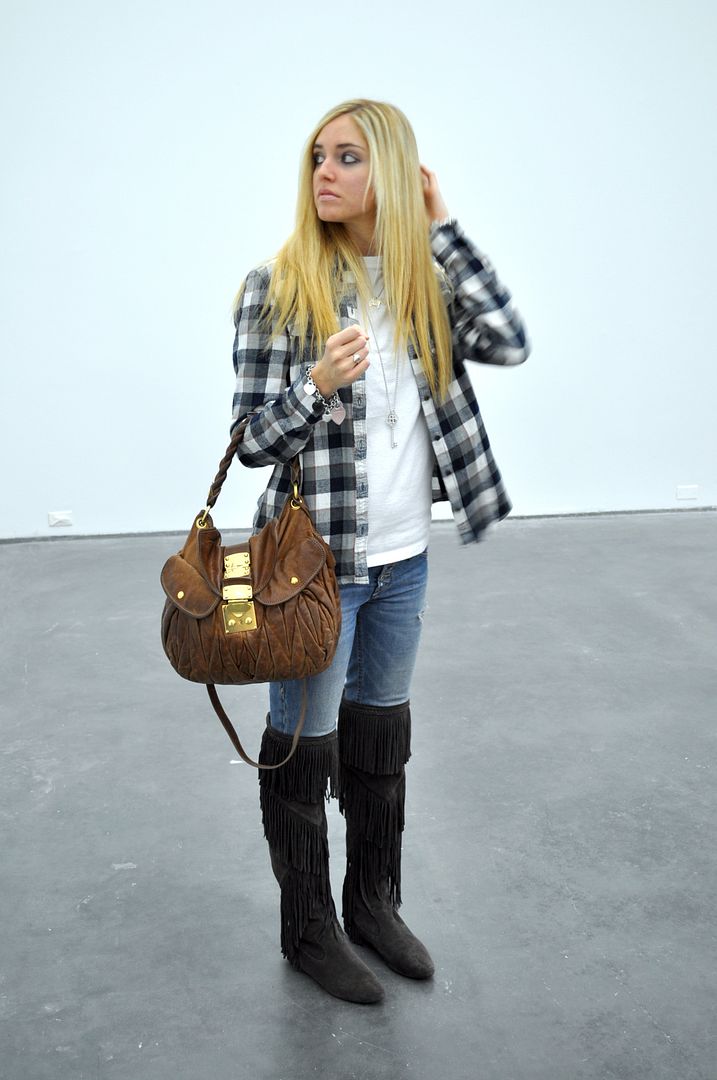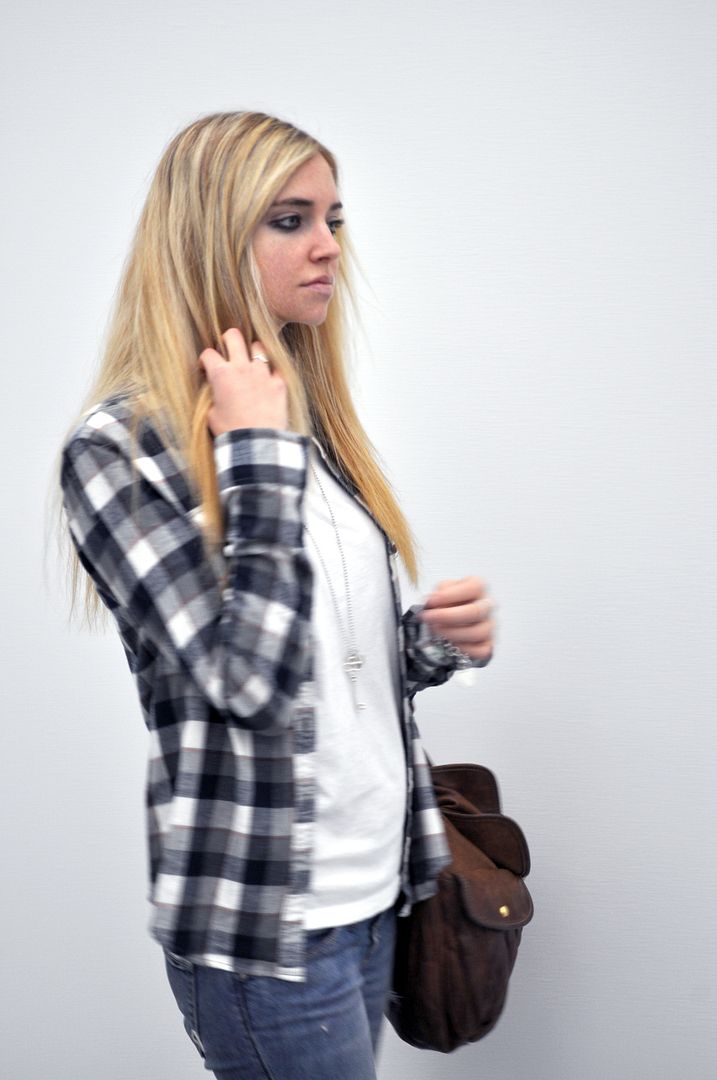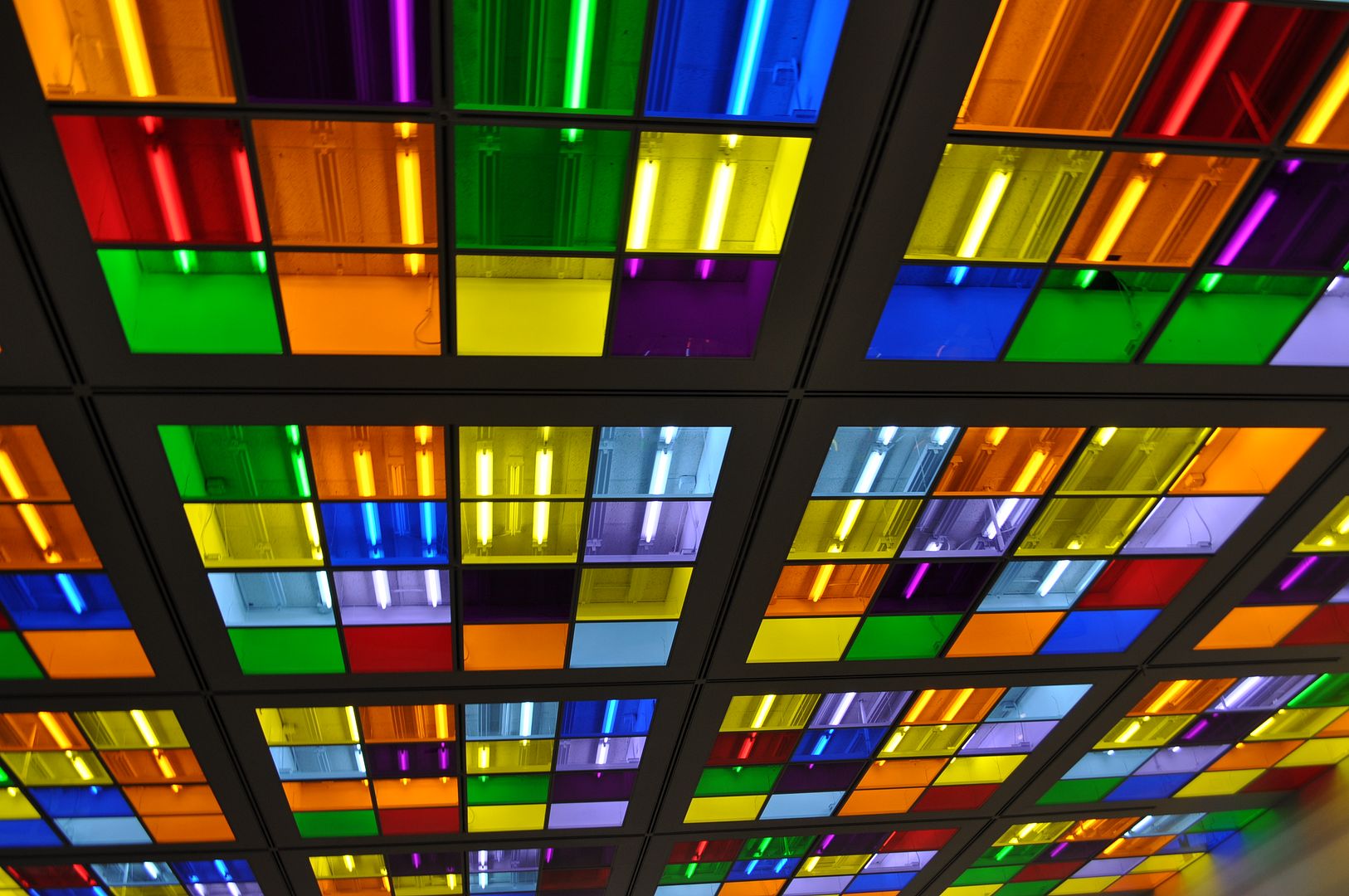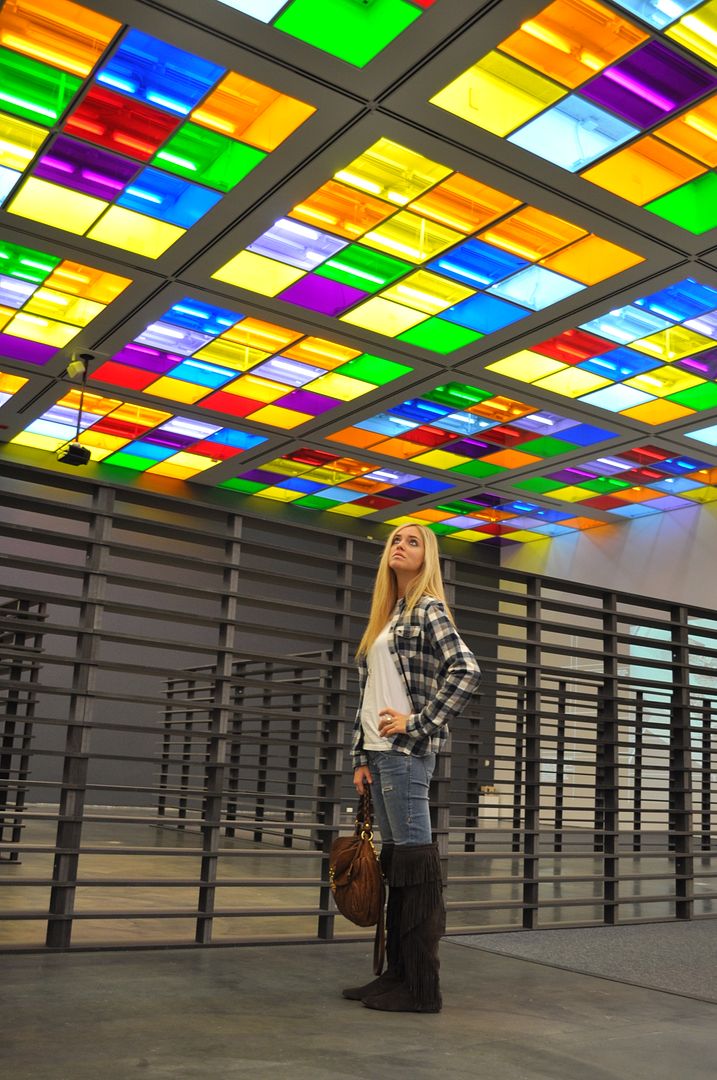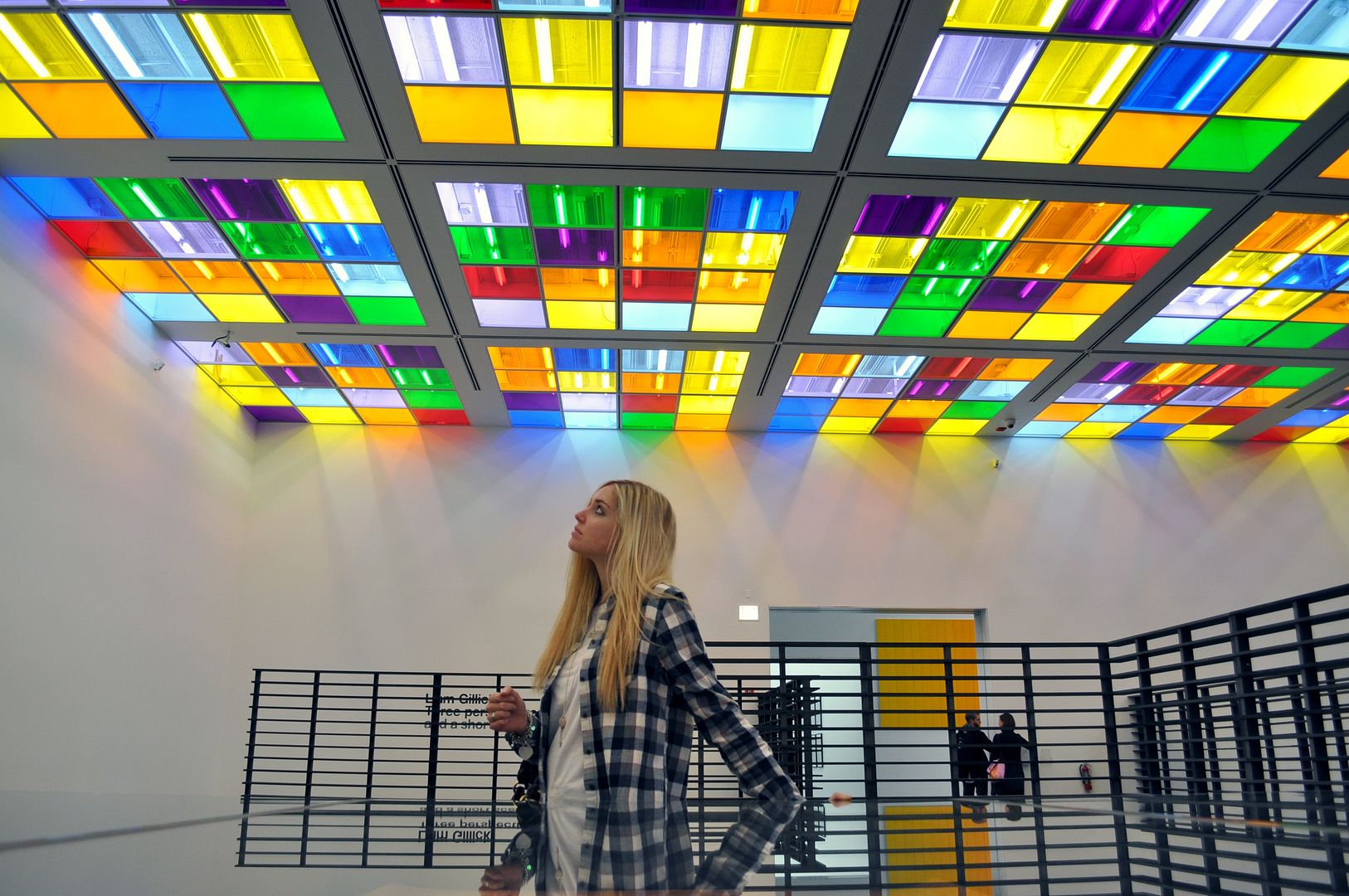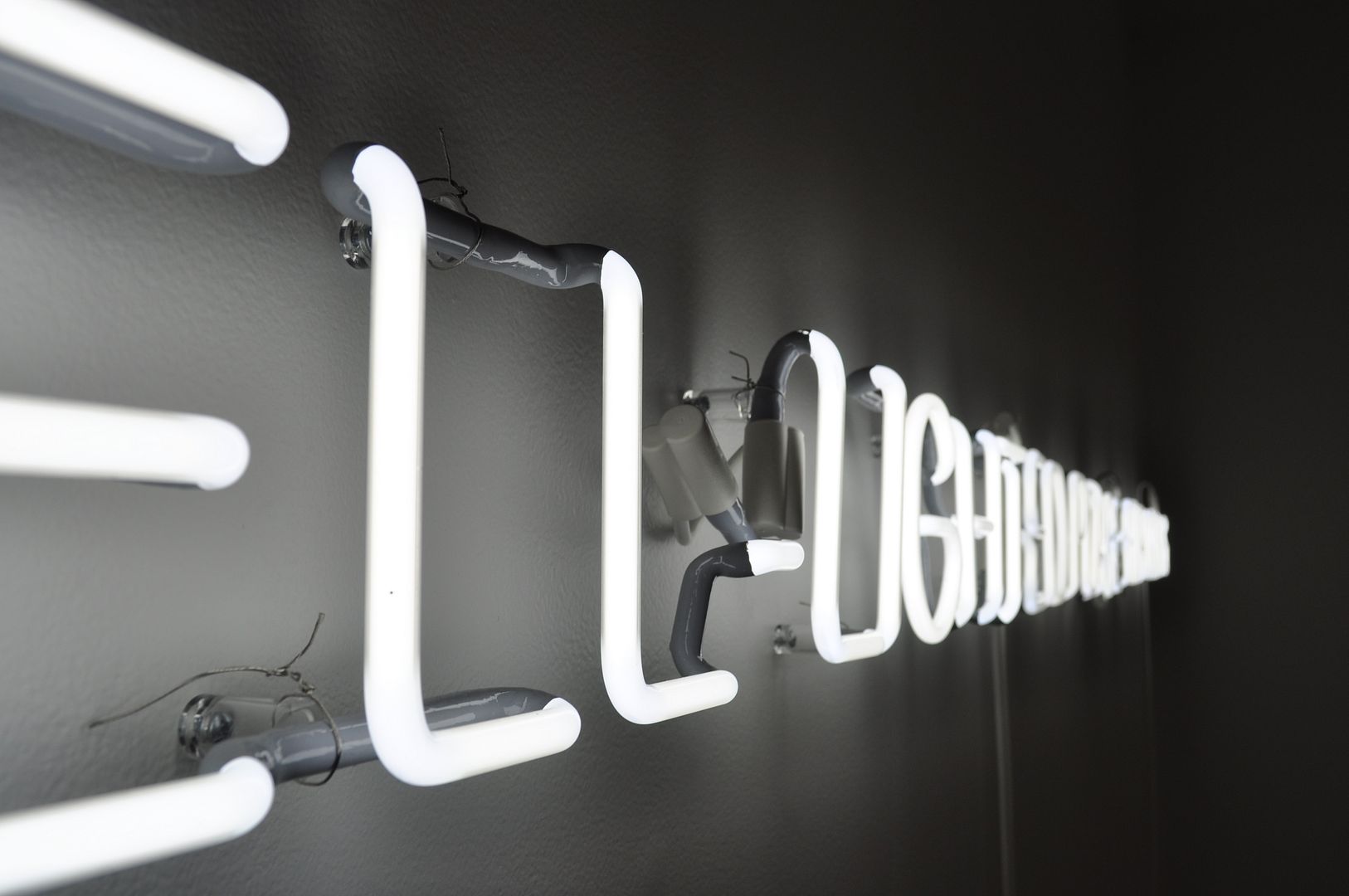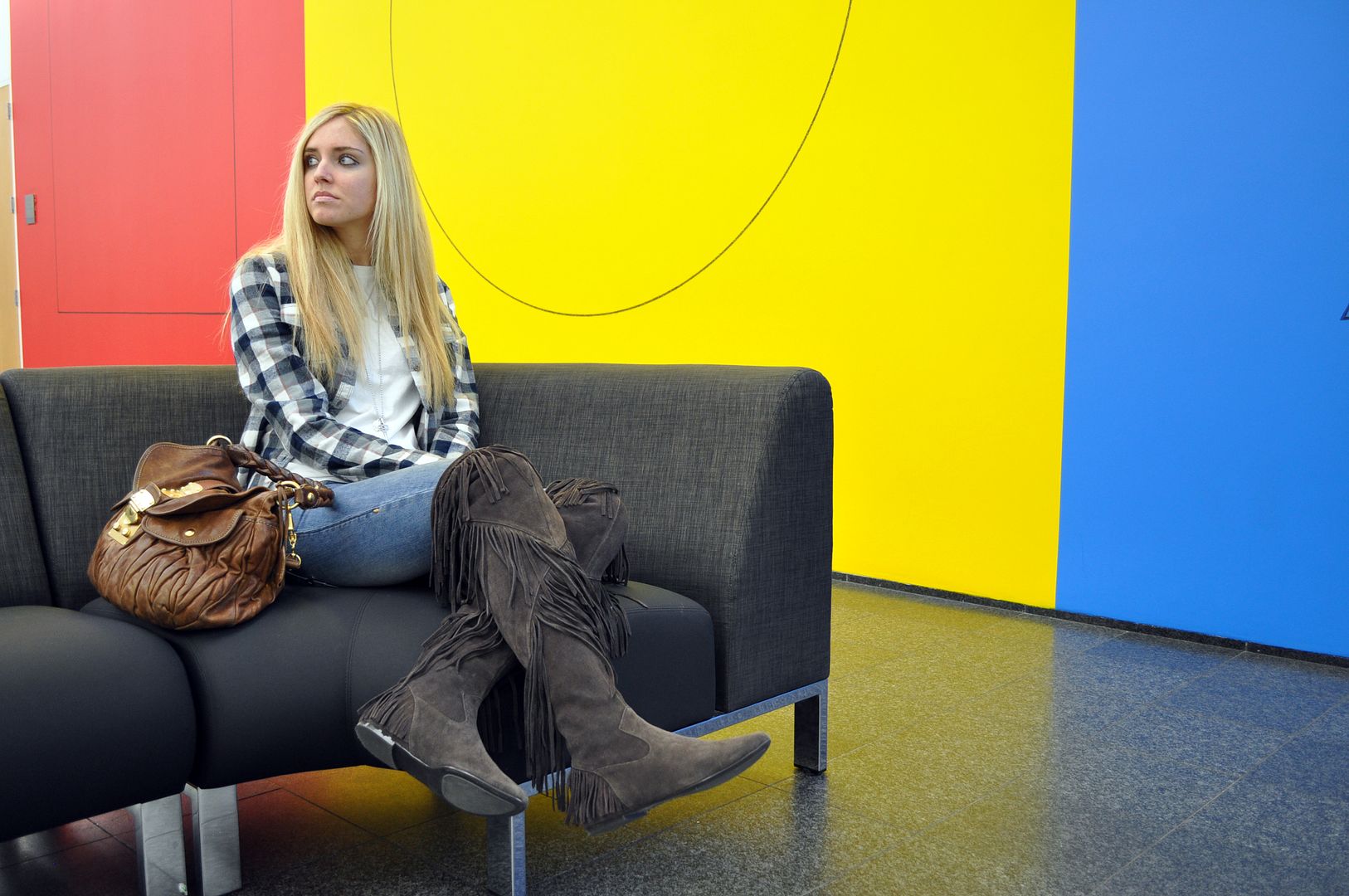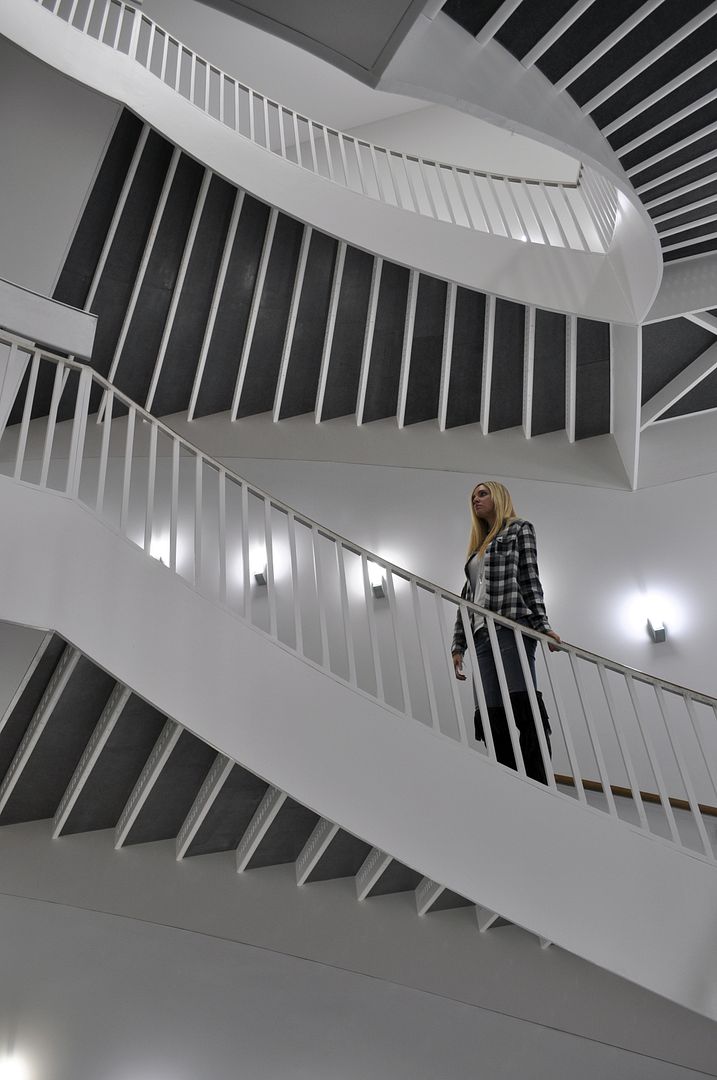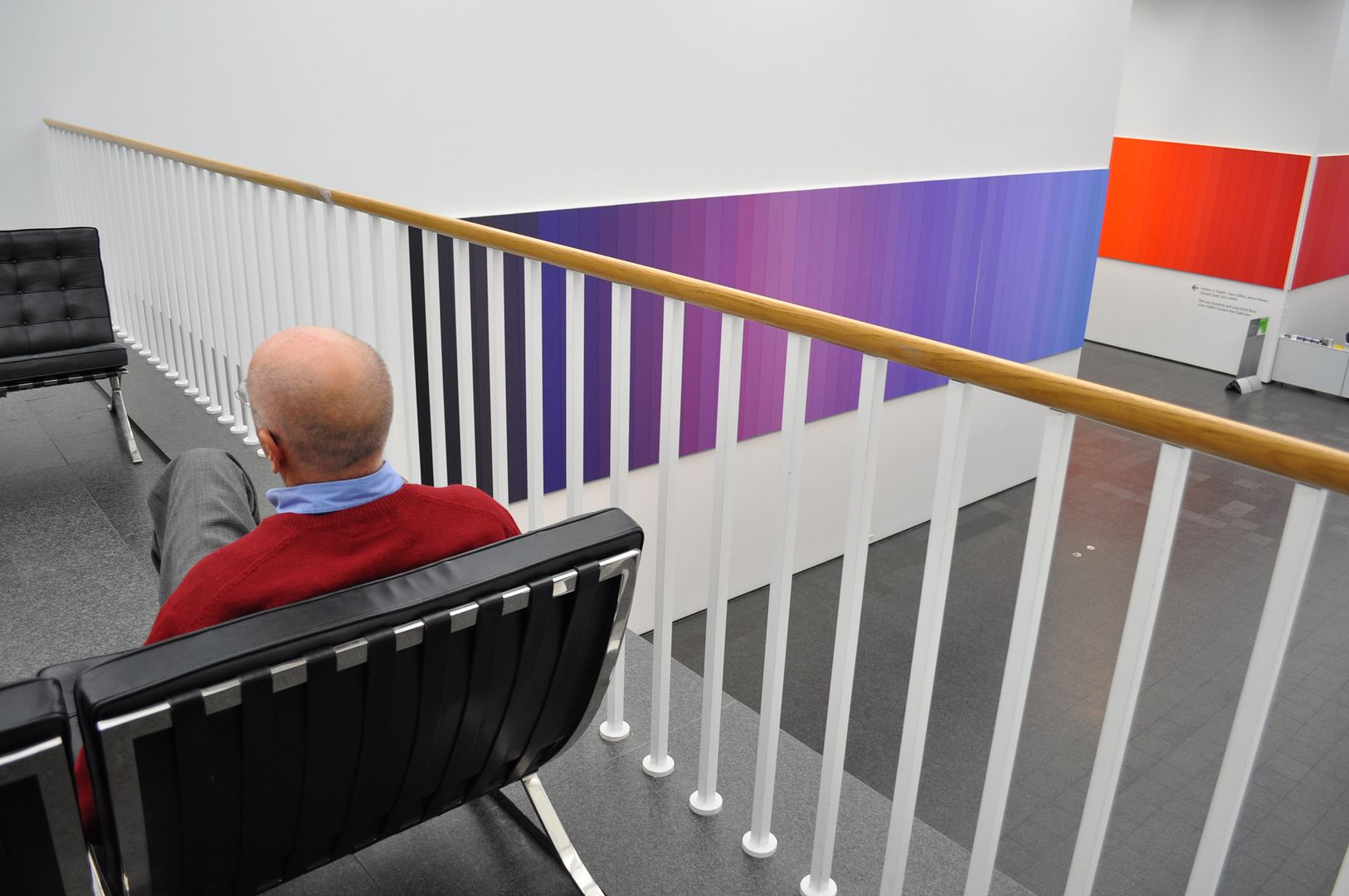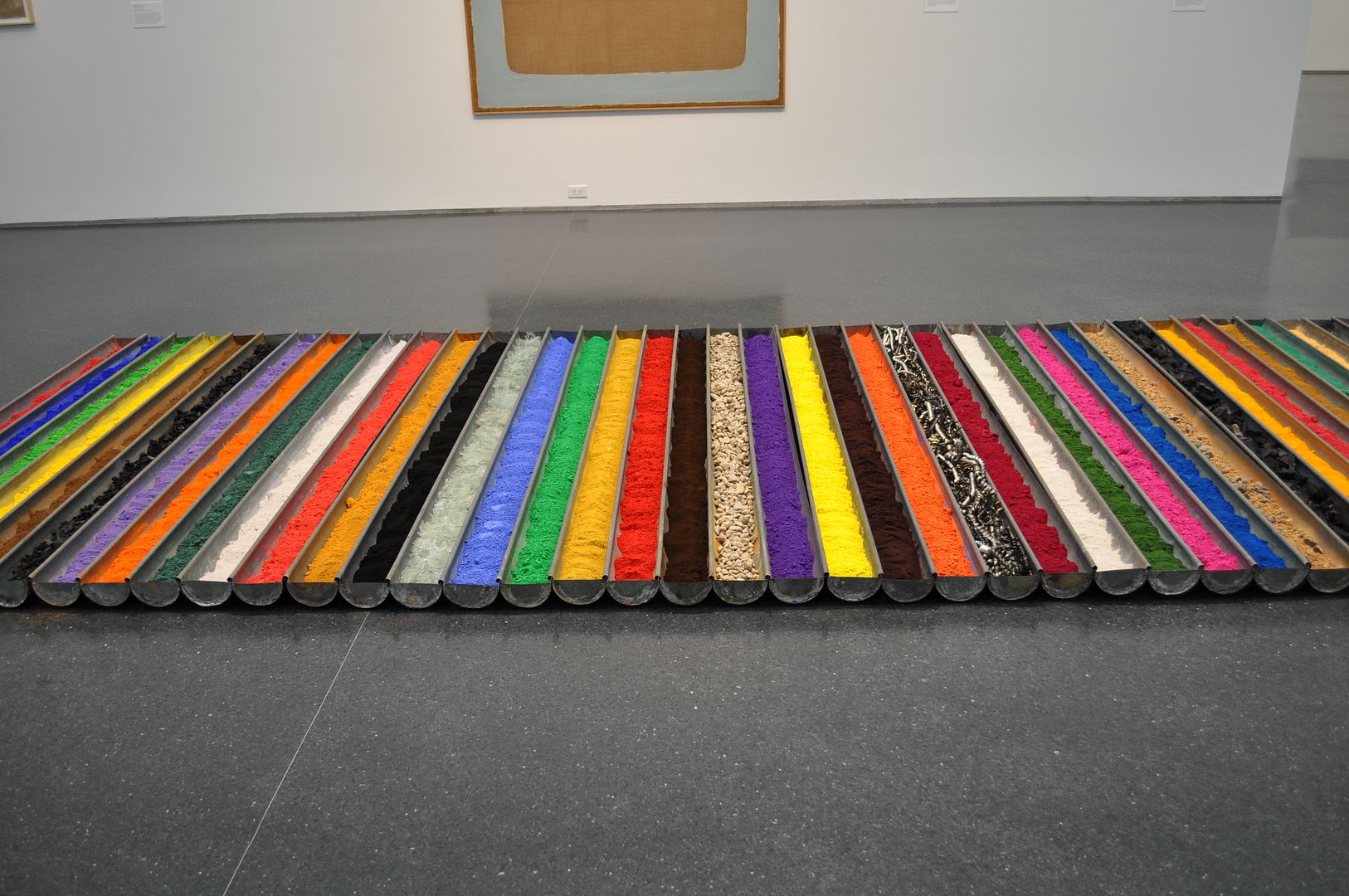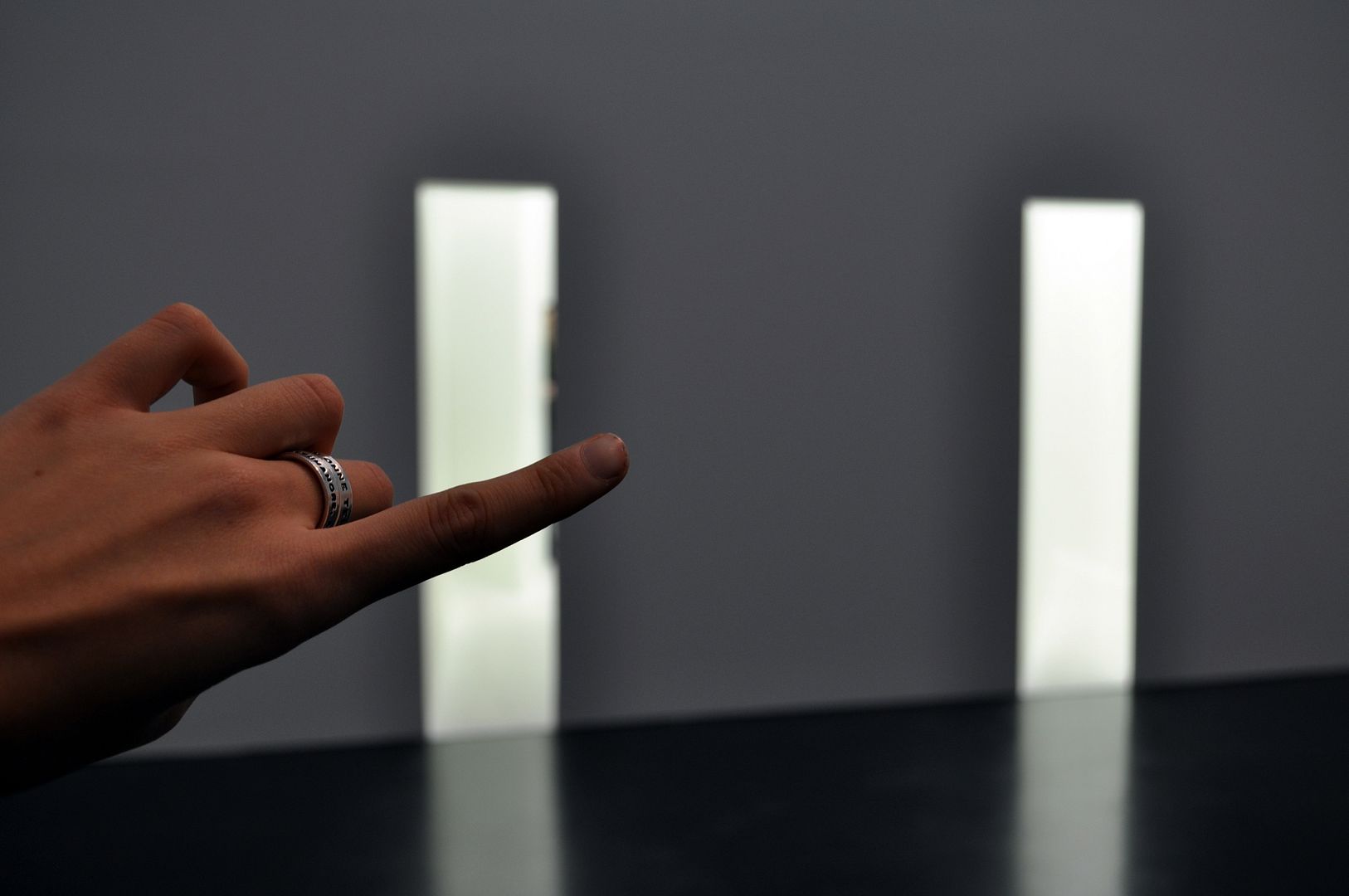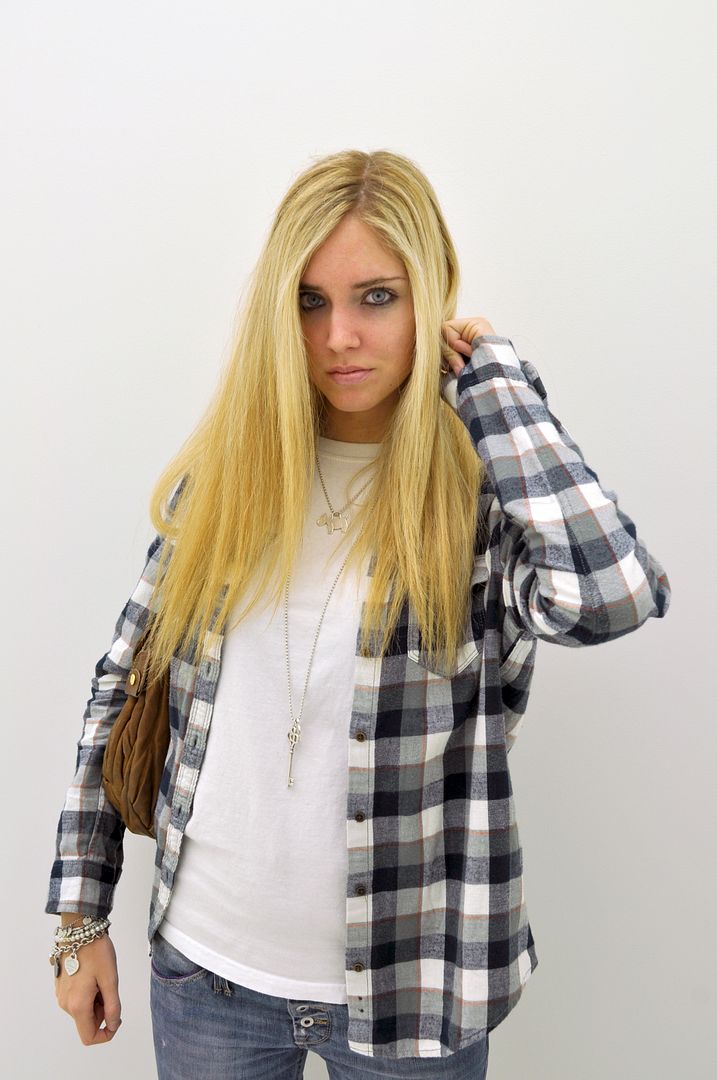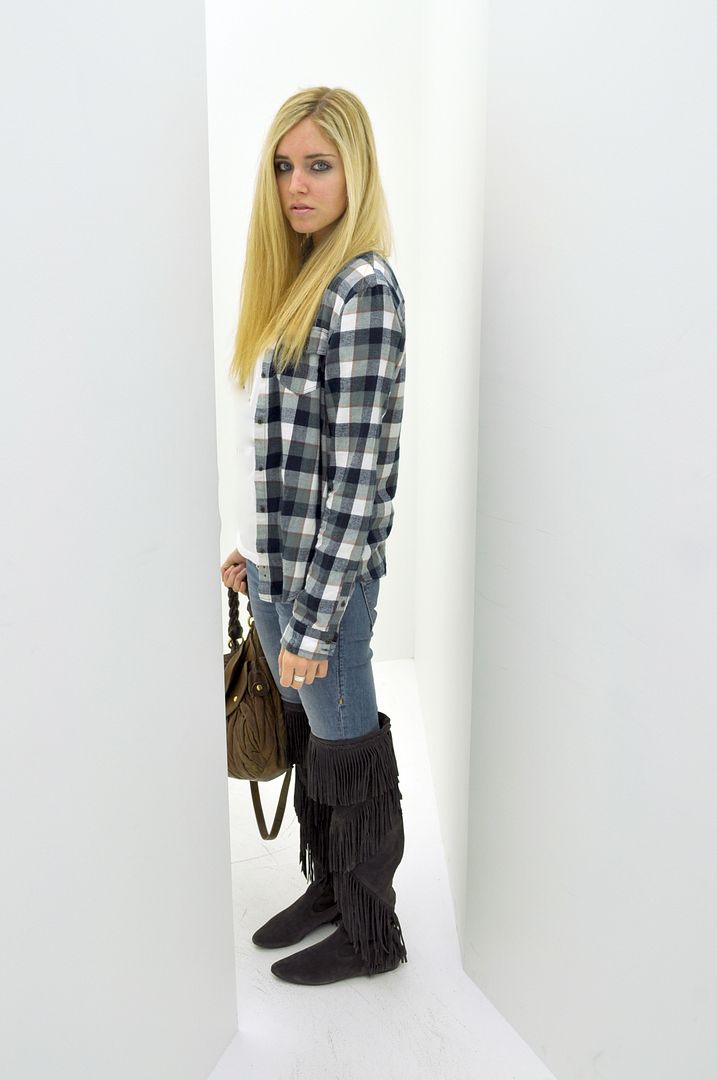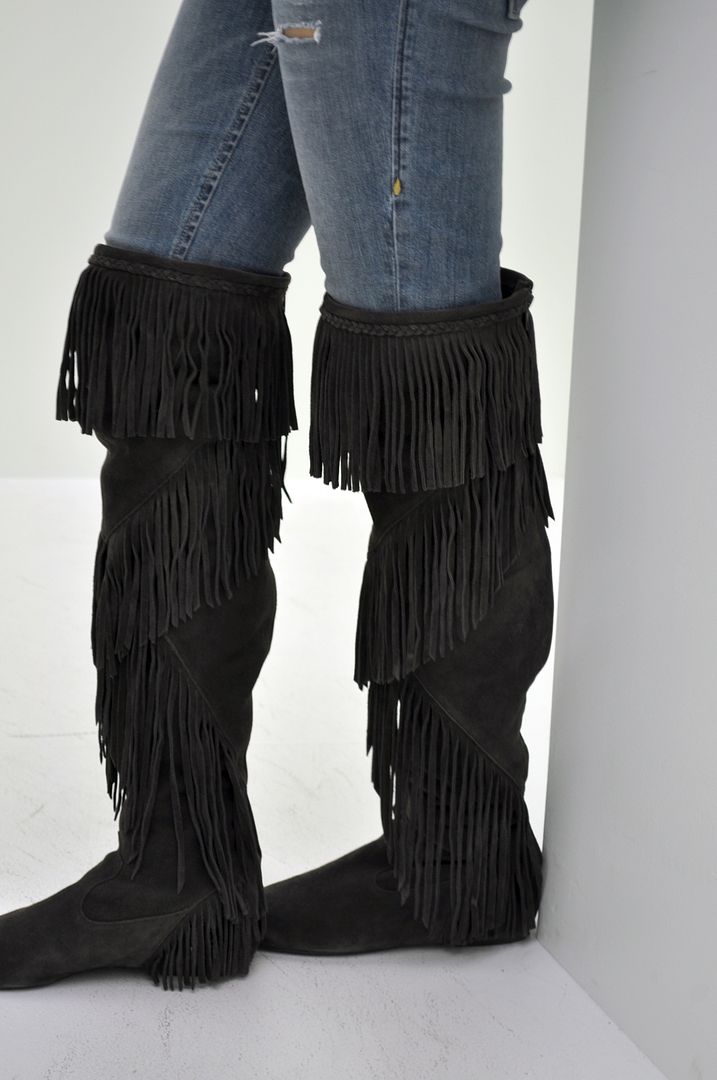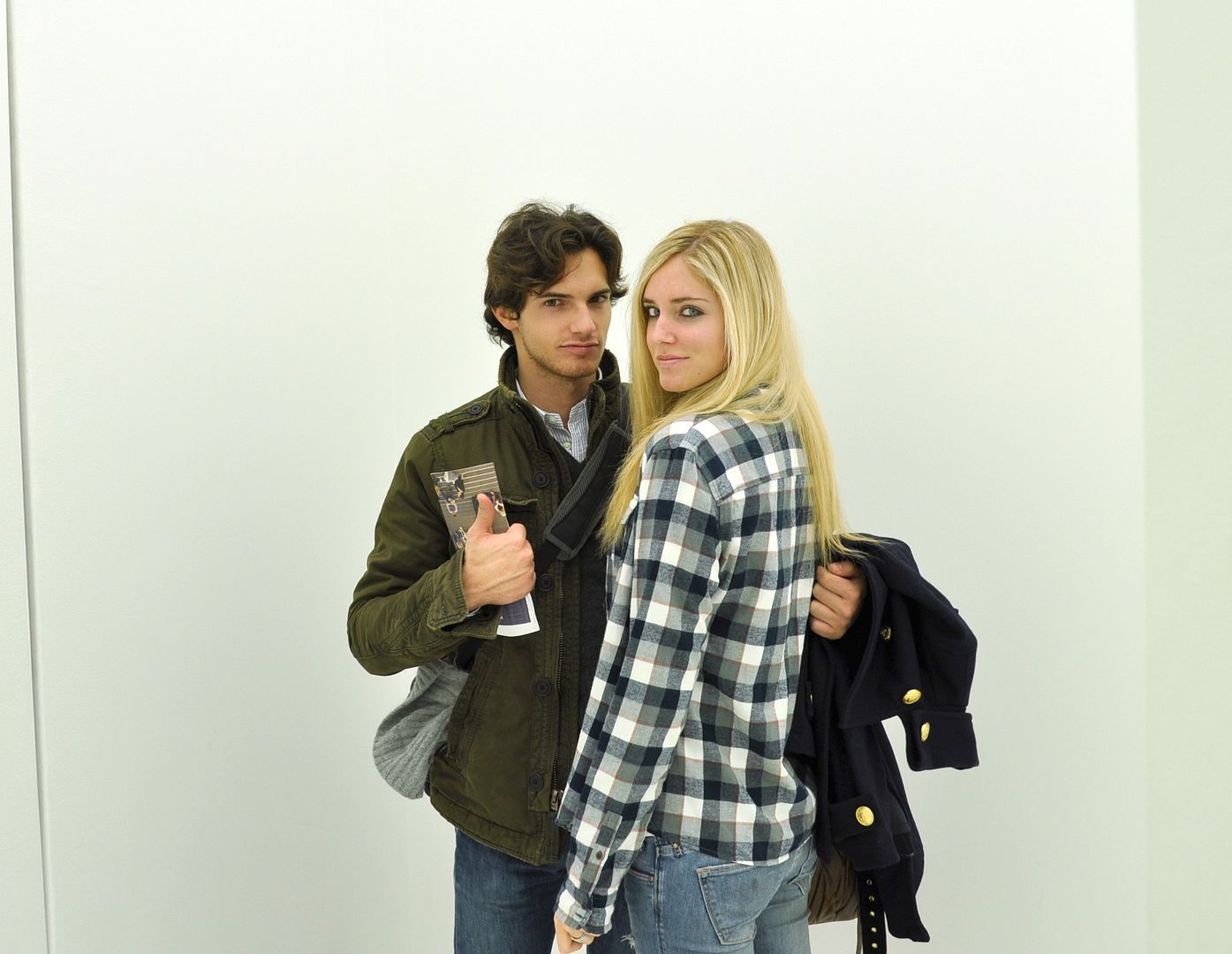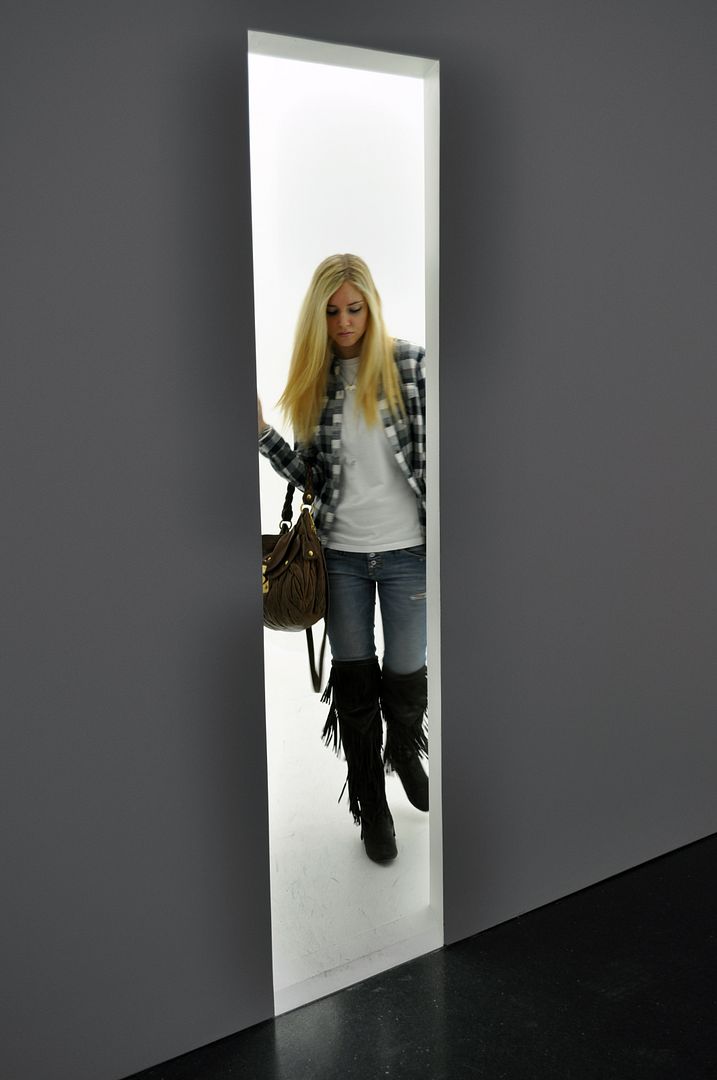 SAM EDELMAN FRINGE BOOTS (Yes I got them!)
CYCLE JEANS
WHITE BASIC TSHIRT
ABERCROMBIE PLAID SHIRT
MIU MIU COFFEER BAG
TIFFANY DOG NECKLACE
TIFFANY HEART AND KEY NECKLACE
Yesterday we went to see the MCA, museum of contemporary art in Chicago. I'm a big fan of museums, especially ones of modern art that i find so interesting, strange and cause of this amazingly beautiful. I loved all the works, especially some sculptures from Cattelan, which were shocking and frightened, and so I literally loved them. I finally wore my Sam Edelman boots which were sold out everywhere so I had to buy them online, and they're much better than Minnetonka, yes, good choice

Tomorrow we're going to see the Art Institute which should be even better, can't wait!
I think I'm going to buy the jeffrey Campbells alexa wedge boots instead of the Acne Acatoma ones, similar and much cheaper! What do you think about it? Where can I find them in Chicago? Thanks all so much!
Ieri siamo andati a vedere il MCA, il museo d'arte contemporanea di Chicago. Sono una grande appassionata dei musei, specialmente di quelli di arte moderna perche' li trovo interessanti, strani e per questo assolutamente magnifici. Ho apprezzato tutte le opere, soprattutto delle sculture di Cattelan che erano scioccanti, provocanti e spaventose, e proprio per questo le ho letteramente adorate. Finalmente ho indossato i miei stivali di Sam Edelman che erano finiti dappertutto e che quindi ho dovuto comprare online, e si, sono molto meglio dei Minnetonka, buona scelta

Domani andremo a vedere l'Art Institute che dovrebbe essere ancora piu' bello, non vedo l'ora!
Penso che optero' per gli Alexa wedge boots di jeffrey Campbells invece degli Acne Atacoma, perche' sono simili e molto meno costosi! Voi cosa ne pensate? Dove posso trovarli a Chicago? Grazie mille a tutti!