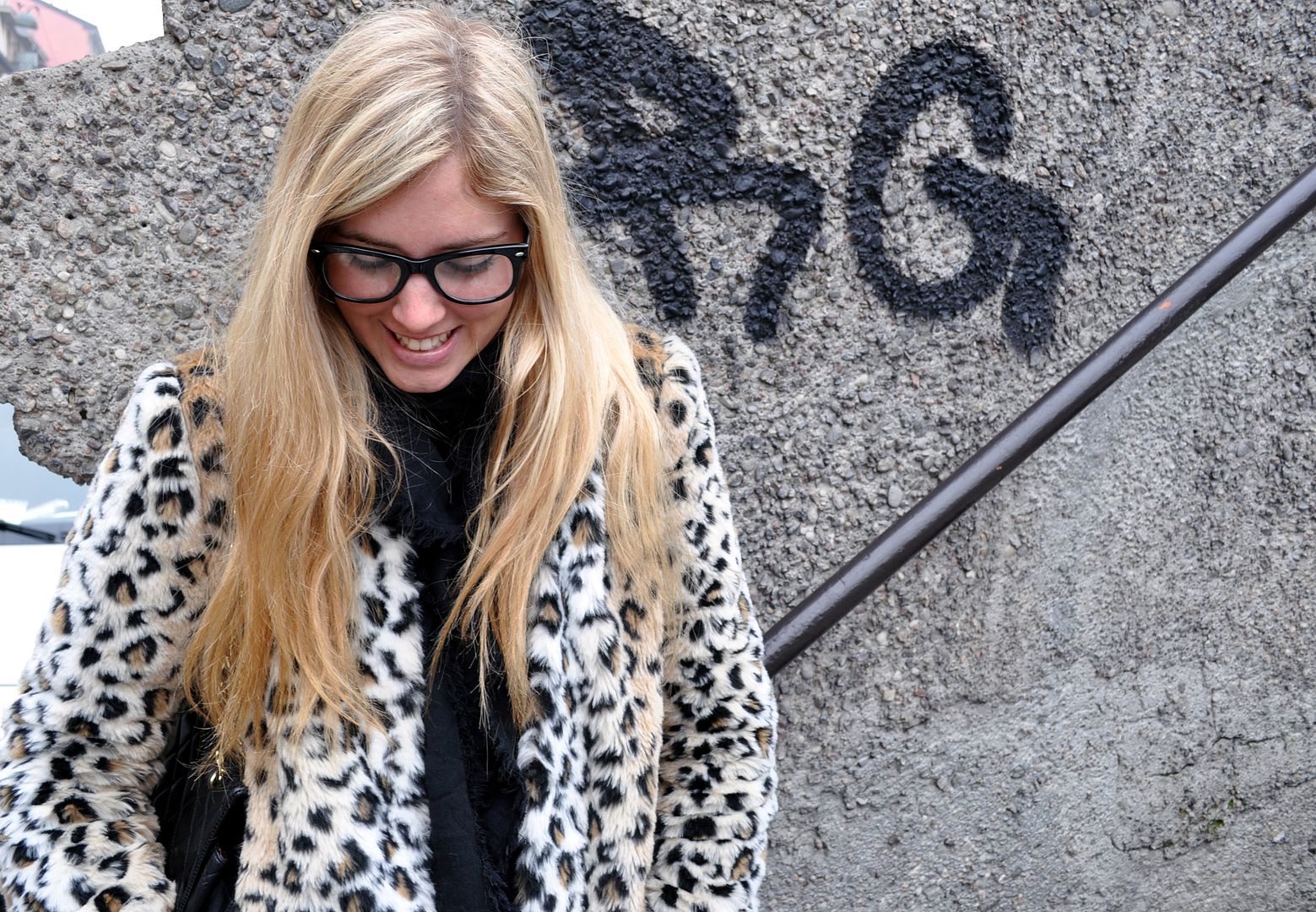 A quick hello and thanks to all of you, I'm deep in the studying right now but I took half an hour off to post these photos taken during the lunck break on the Navigli, in Milano. I finally wore my Zara leopard faux fur coat that I fell in love with a long ago (especially after I saw it worn by a lot of bloggers I admire) and that I bought happily during the sales. I'm looking for big and vintage rings (even If i hope to find the Yves Saint Laurent ones with the big stone) but I love so much also the ones I was wearing in these photos: there is the silver Tiffany one with the lock and the others are a recent bought from H&M
And the skull necklace is one of my last creations

What would you think of a post dedicated to the last things I bought in the next days?
Thanks for adding me to BLOGLOVIN'!
Un veloce saluto e ringraziamento a tutti quanti voi, sono immersa nello studio folle ora ma mi sono presa una mezz'oretta di pausa per postare queste foto fatte durante la pausa pranzo fuori sui Navigli, a Milano.Finalmente ho indossato il pellicciotto leopardato di Zara di cui mi ero innamorata tempo fa (soprattutto dopo averlo visto addosso a tantissime bloggers che ammiro) e che ho comprato con gioia durante i saldi. Sto veramente cercando anelli grossi e possibilmente vintage (anche se spero di riuscire a trovare quelli con la pietra di Yves Saint Laurent) ma anche quelli che indossavo in queste foto mi piacciono tantissimo: c'e' quello d'argento di Tiffany con il lucchetto pendente mentre gli altri sono un nuovo acquisto di H&M
E la collana con il teschio è una delle mie ultime creazioni

Cosa ne pensate di un post dedicato agli ultimi acquisti nei prossimi giorni?
Grazie per avermi aggiunta su BLOGLOVIN'!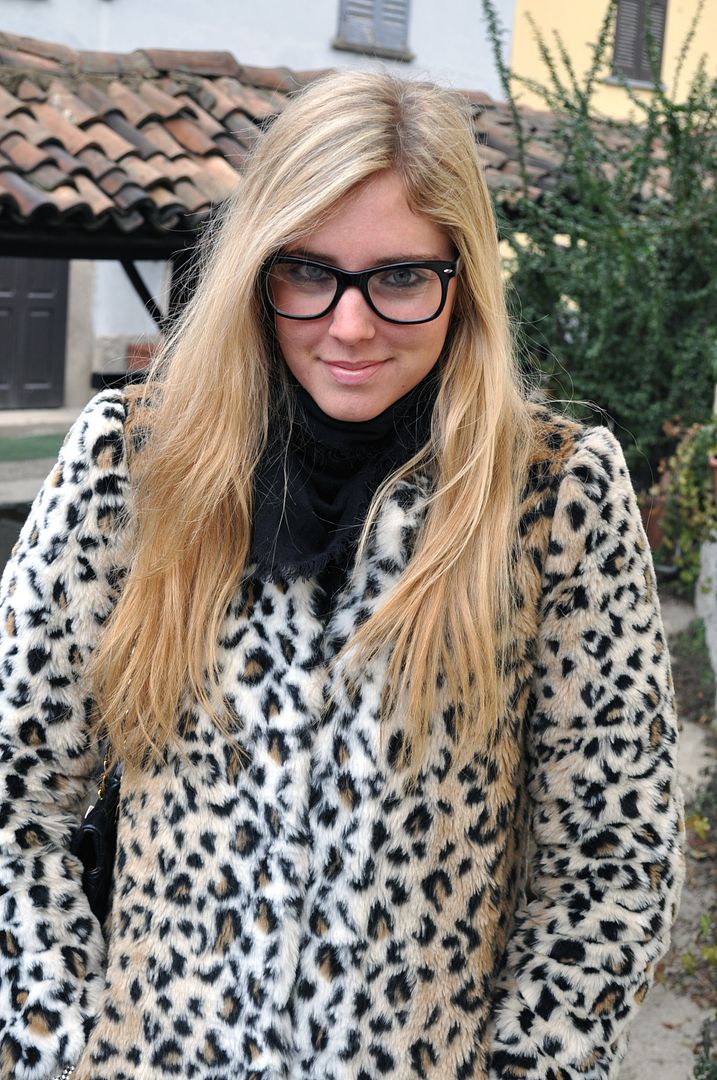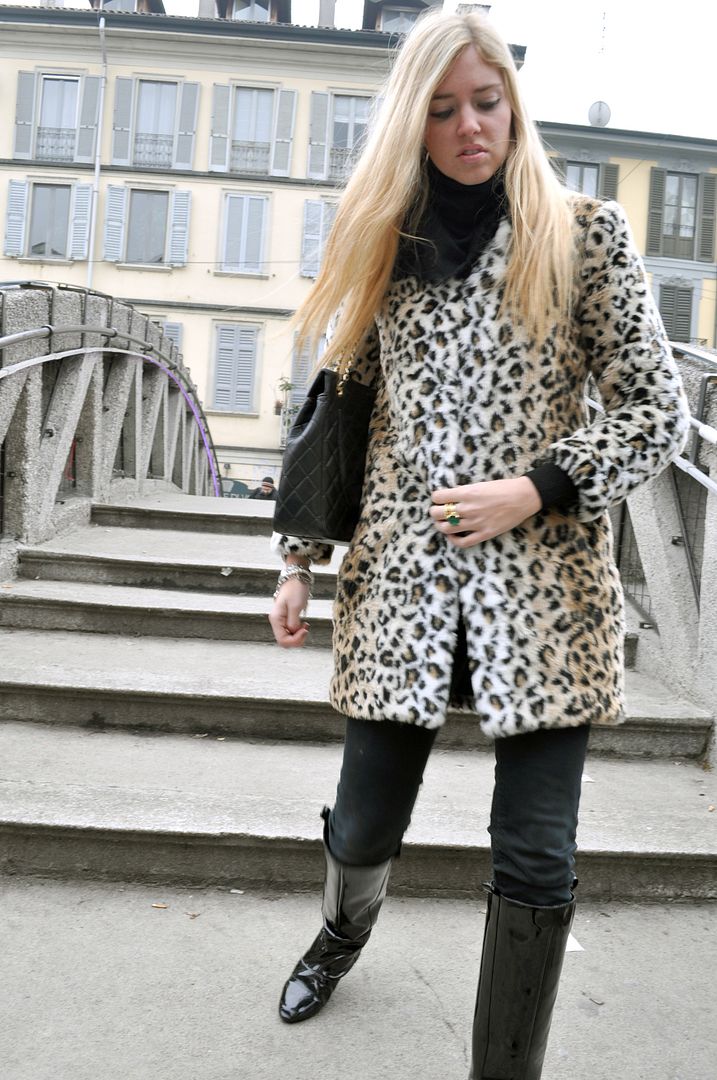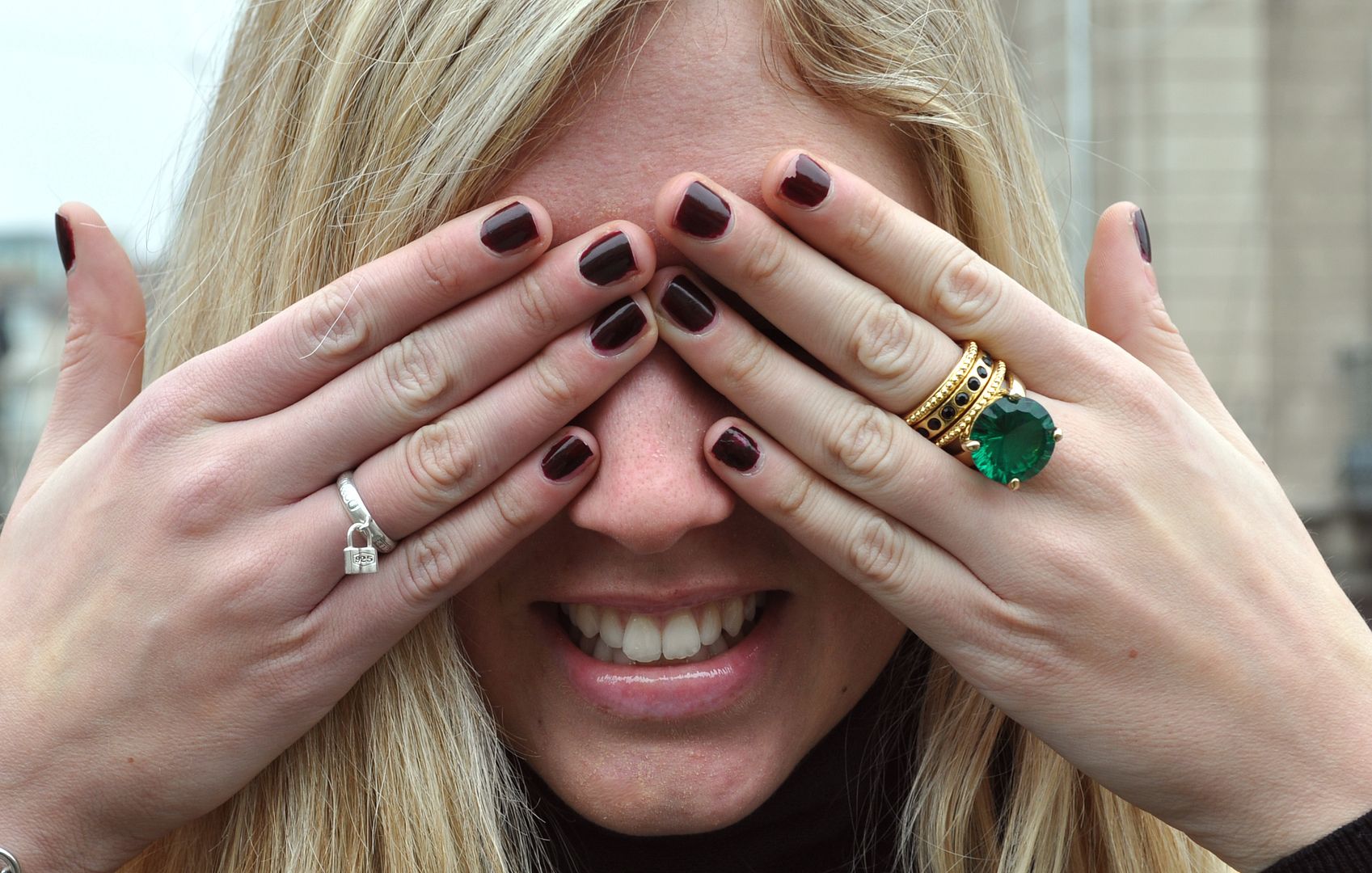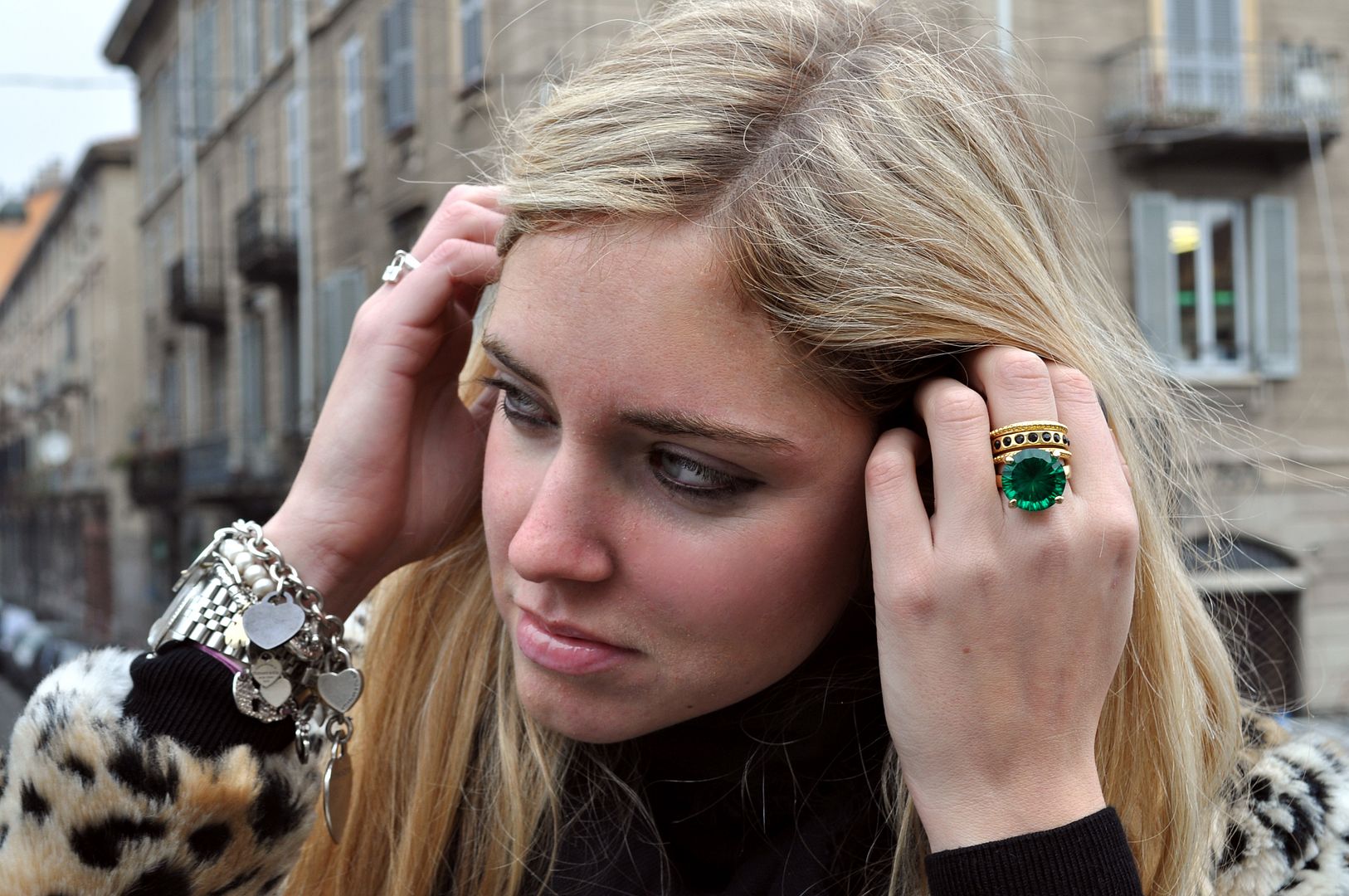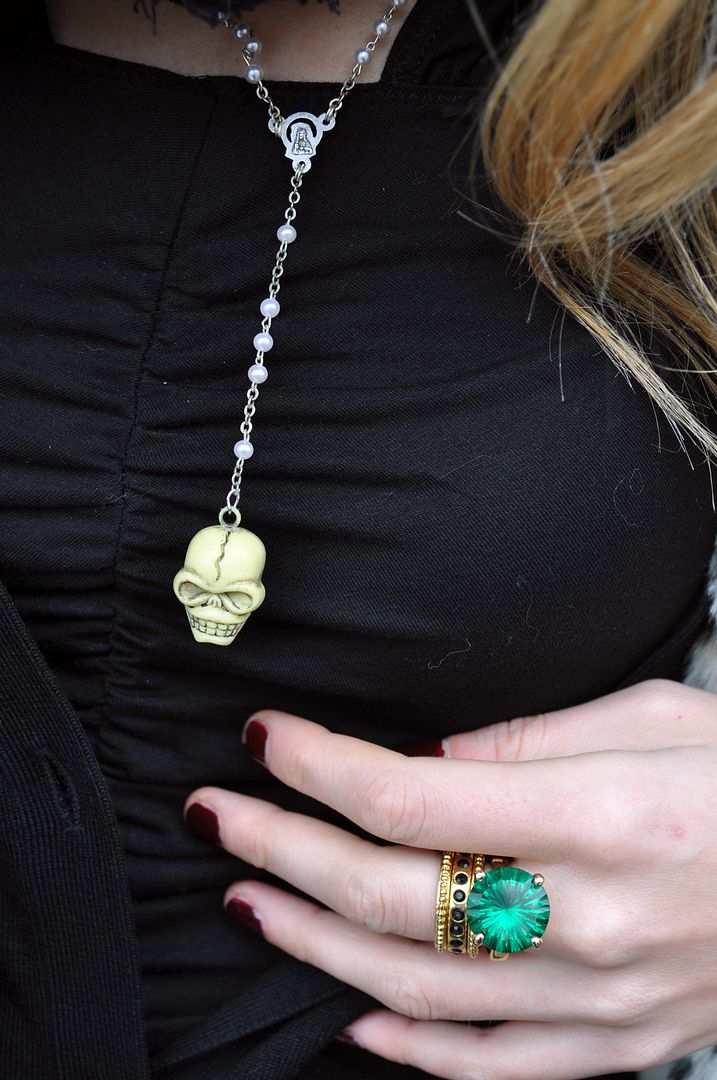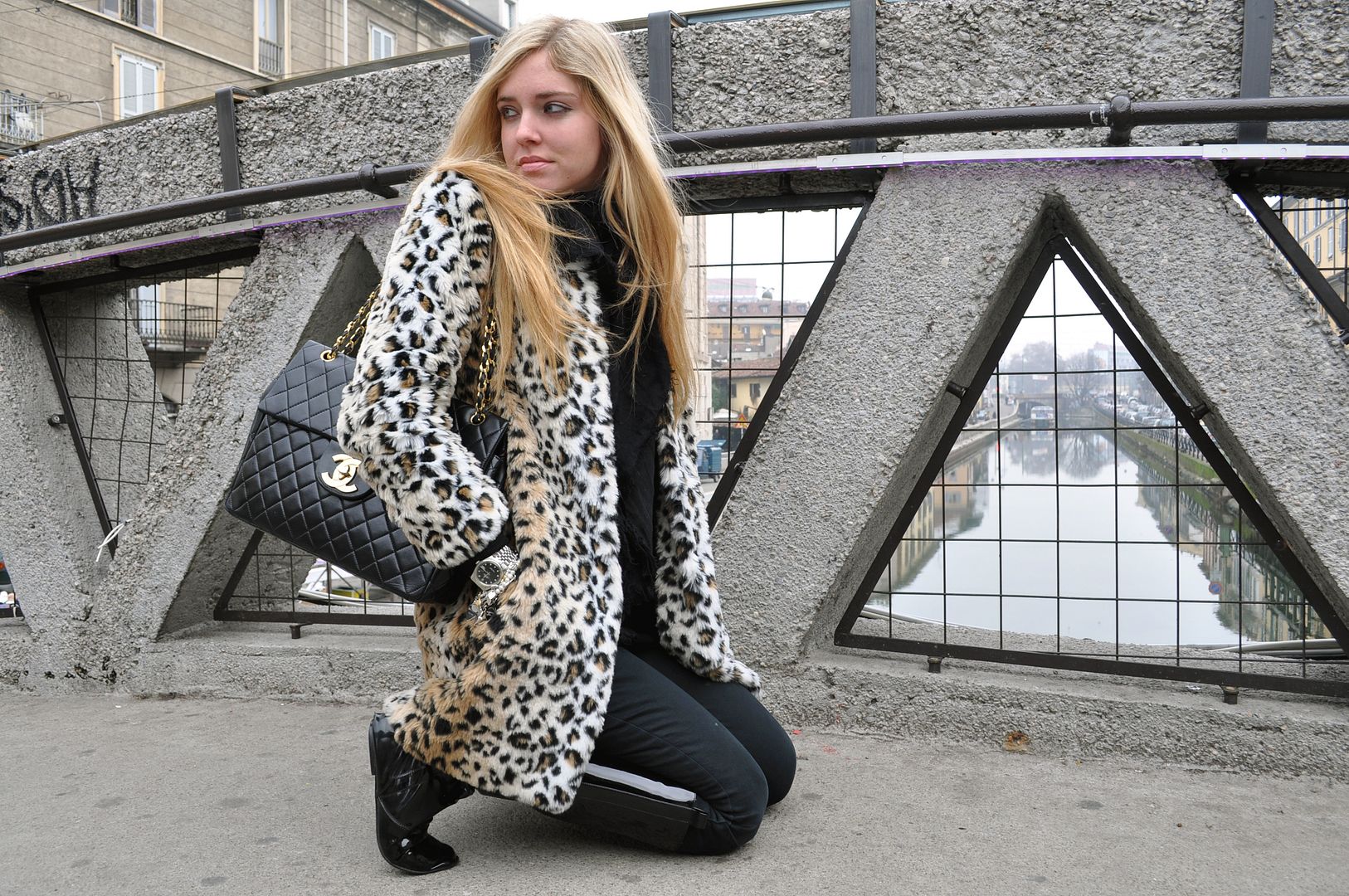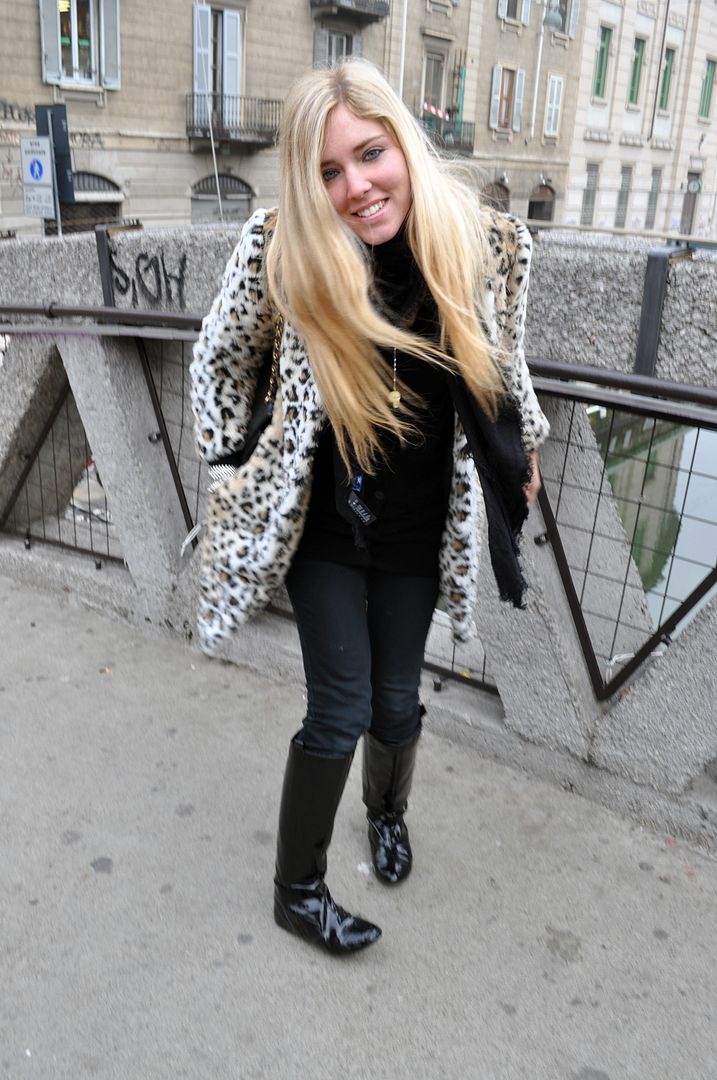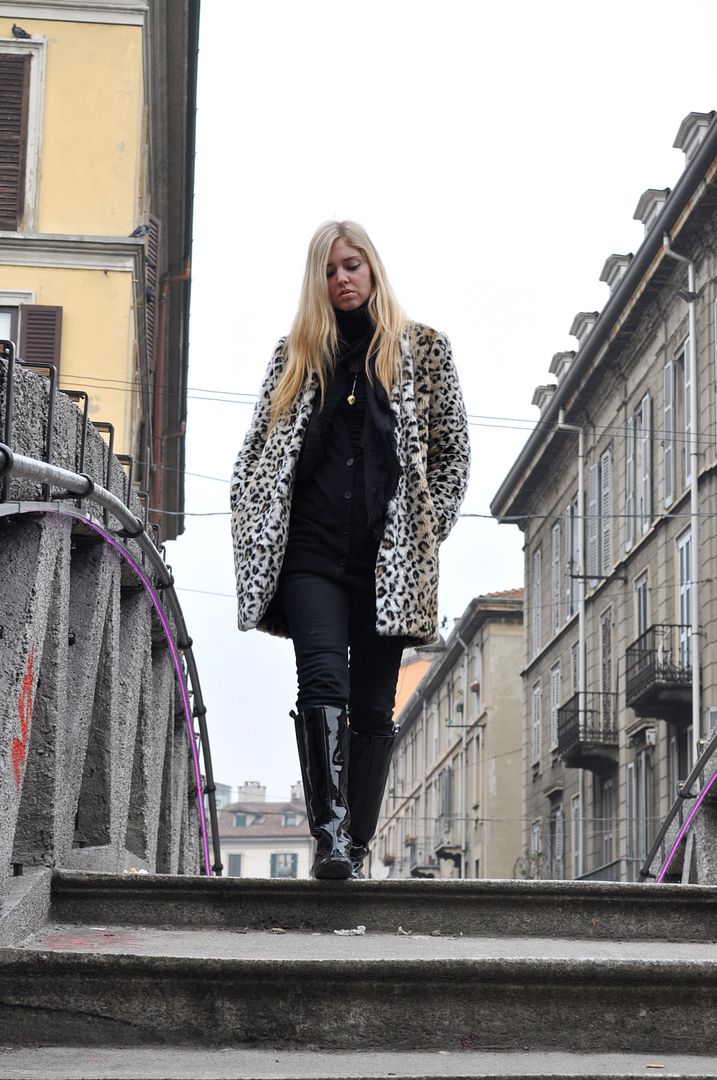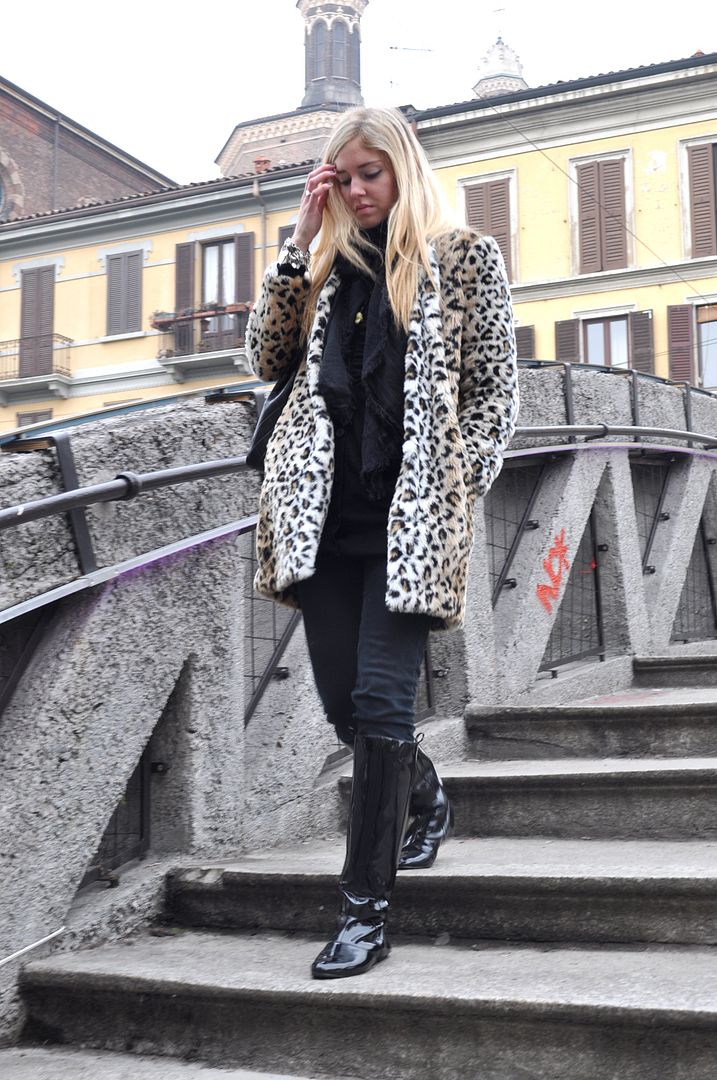 ZARA VERNIS BLACK BOOTS
BLACK CHEAP MONDAY JEANS
H&M LONG BLACK SWEATER
ZARA LEOPARD COAT
WAYFARER SUNGLASSES
H&M GOLDEN RINGS AND TIFFANY SILVER RING
SKULL NECKLACE MADE BY ME
CHANEL 2.55 JUMBO BAG