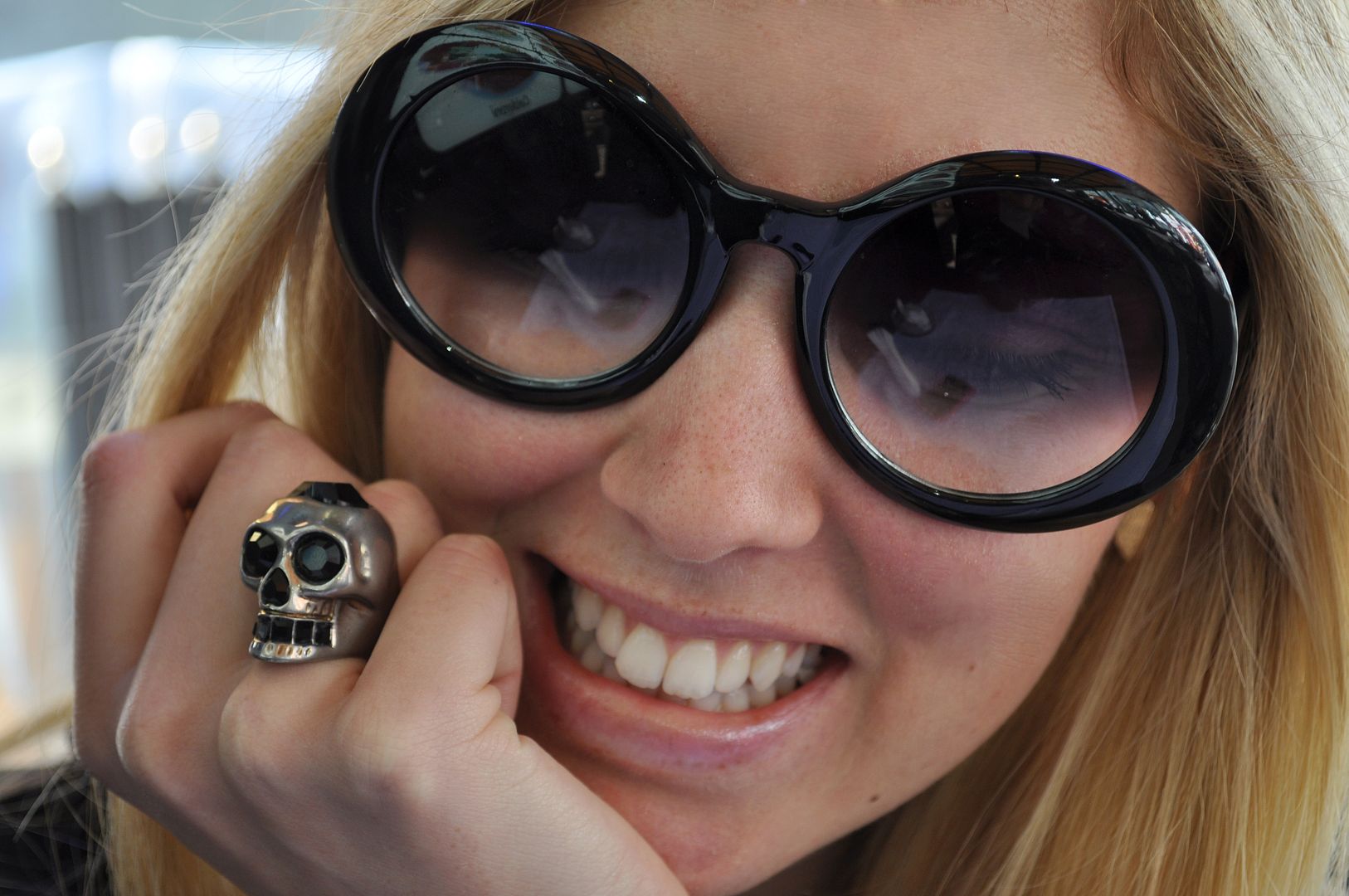 Yesterday fashionweek in Milan started for me, and It couldn't get in a better way. After attended some things in the morning I went to have lunch with Richie, my friend Yigit and Bryanboy, probably the most famous blogger, who was invited with me at the Frankie Morello fashionshow. After i collected my skull ring at McQueen shop we went to the presentation of Alberto Guardiani's new collection, who also created some shoes with lipstick shape heels, which I literally adore. I then met a friend of mine I haven't seen in a while and then i ran home to change clothes for Frankie Morello's fashionshow, where I also met the blogger Pelayo. Bloggers like me were all seated in the front row and the show was amazing, I have plenty of photos and videos that I'll upload in the next post. I was also interviewed and the stylists wanted to involve me 100% making me look around in the backstage and taking photos with me. This is what I call a nice collaboration between the world of fashion and the web one. Just after the show we went to the opening of Maison Moschino, the new hotel of the brand, where there also was the Moschino Cheap fashionshow, a really nice event as well. Exhausted from the hunger I had a mexican dinner with Richie in one of our favourite restaurants. When all the videos and backstage photos will be available I'll write another post with all you need to see about these fashionshows

Today in another newspaper, Metro, I was quoted among the most famous bloggers, next to Bryanboy, what an honour

Among the photos I uploaded there also are the new shoes from Vivienne Westwood in collaboration with Melissa that I find adorable, and the new window from Moschino, ingenious as always.
Ieri è iniziata per me la settimana della moda, e non poteva andare in modo migliore.Dopo aver sbrigato alcune commissioni la mattina sono stata a pranzo insieme a Richie, il mio caro amico Yigit e Bryanboy, probabilmente il fashion blogger più famoso al mondo, che era invitato insieme a me alla sfilata di Frankie Morello. Subito dopo aver ritirato il mio anello a teschio di McQueen siamo stati alla presentazione della nuova collezione di Alberto Guardiani, che ha creato delle scarpe con il tacco a forma di rossetto che mi fanno impazzire, essendo proprio del mio genere.
Ho incontrato un'amica che non vedevo da quasi un anno e poi sono scappata a casa a cambiarmi per la sfilata di Frankie Morello, alla quale ho conosciuto anche il blogger Pelayo. Noi bloggers eravamo tutti seduti in prima fila e lo show è stato fantastico, sono piena di foto e filmati che pubblicherò nel prossimo post. Sono anche stata intervistata e gli stilisti hanno voluto coinvolgermi al 100% facendomi curiosare quanto volevo nel backstage e facendo foto insieme a loro. Subito dopo la sfilata di Frankie Morello siamo scappati per l'inaugurazione della Maison Moschino, nuovo hotel del marchio, nel quale si teneva la sfilata di Moschino Cheap and Chic, evento molto carino anche quest'ultimo. Stremata dalla fame mi sono concessa una cena messicana insieme a Richie in uno dei nostri ristoranti preferiti. Appena sono disponibili i varii filmati e foto del backstage scriverò un altro post con tutto ciò che riguarda le sfilate

Oggi su un altro giornale, Metro, ero citata tra i bloggers più famosi, insieme proprio a Bryanboy, quale onore

Tra le foto che vi ho proposto ci sono anche le nuove scarpe di Vivienne Westwood in collaborazione con Melissa che trovo adorabili e la nuova vetrina di Moschino, geniale come al solito.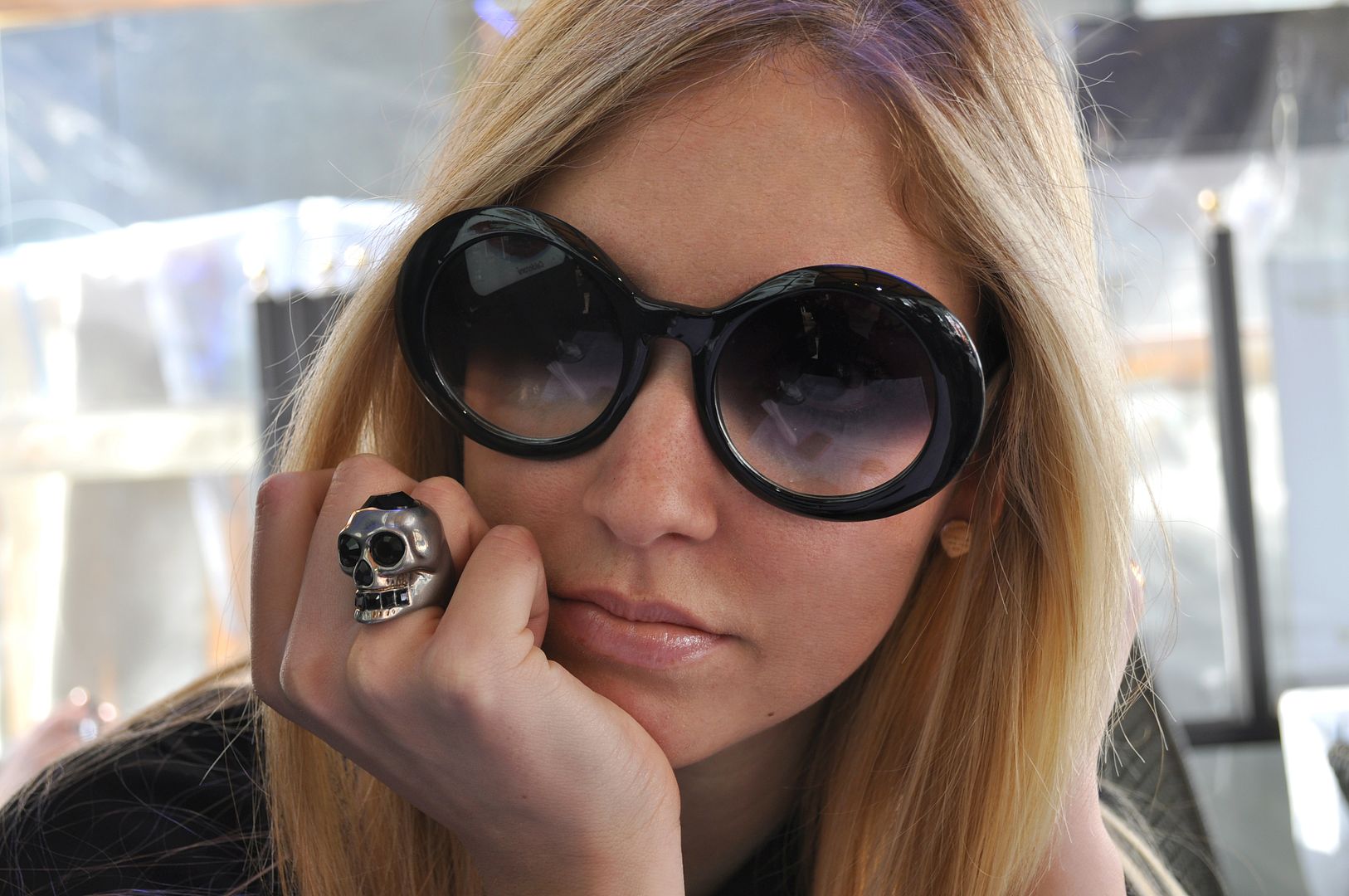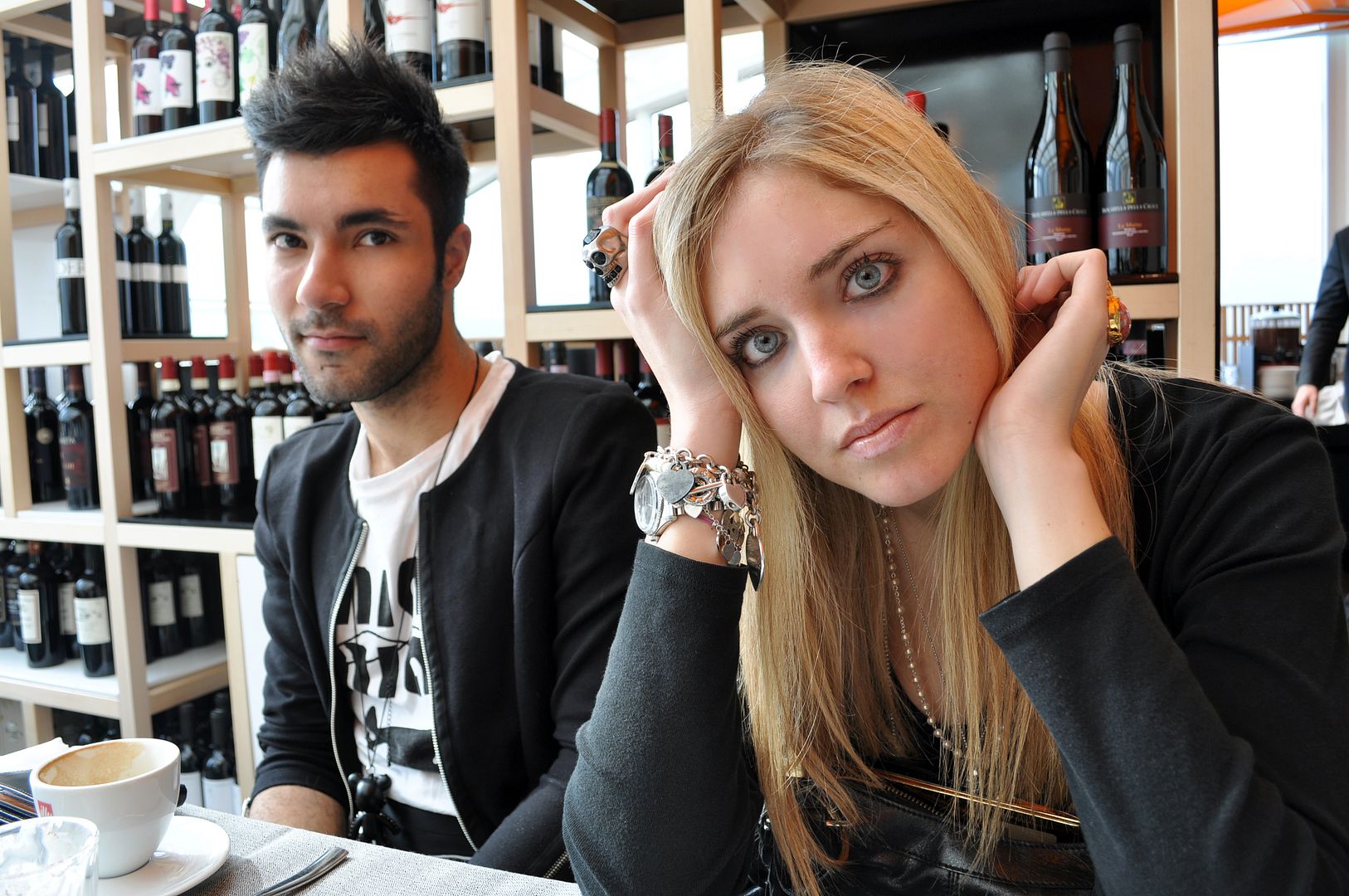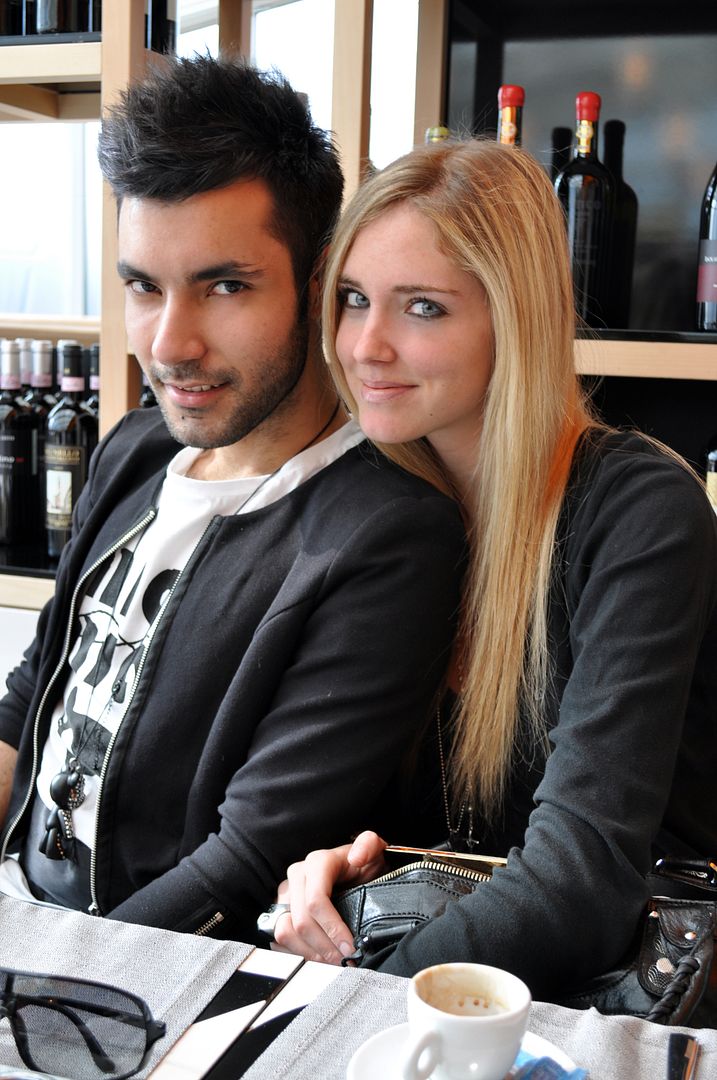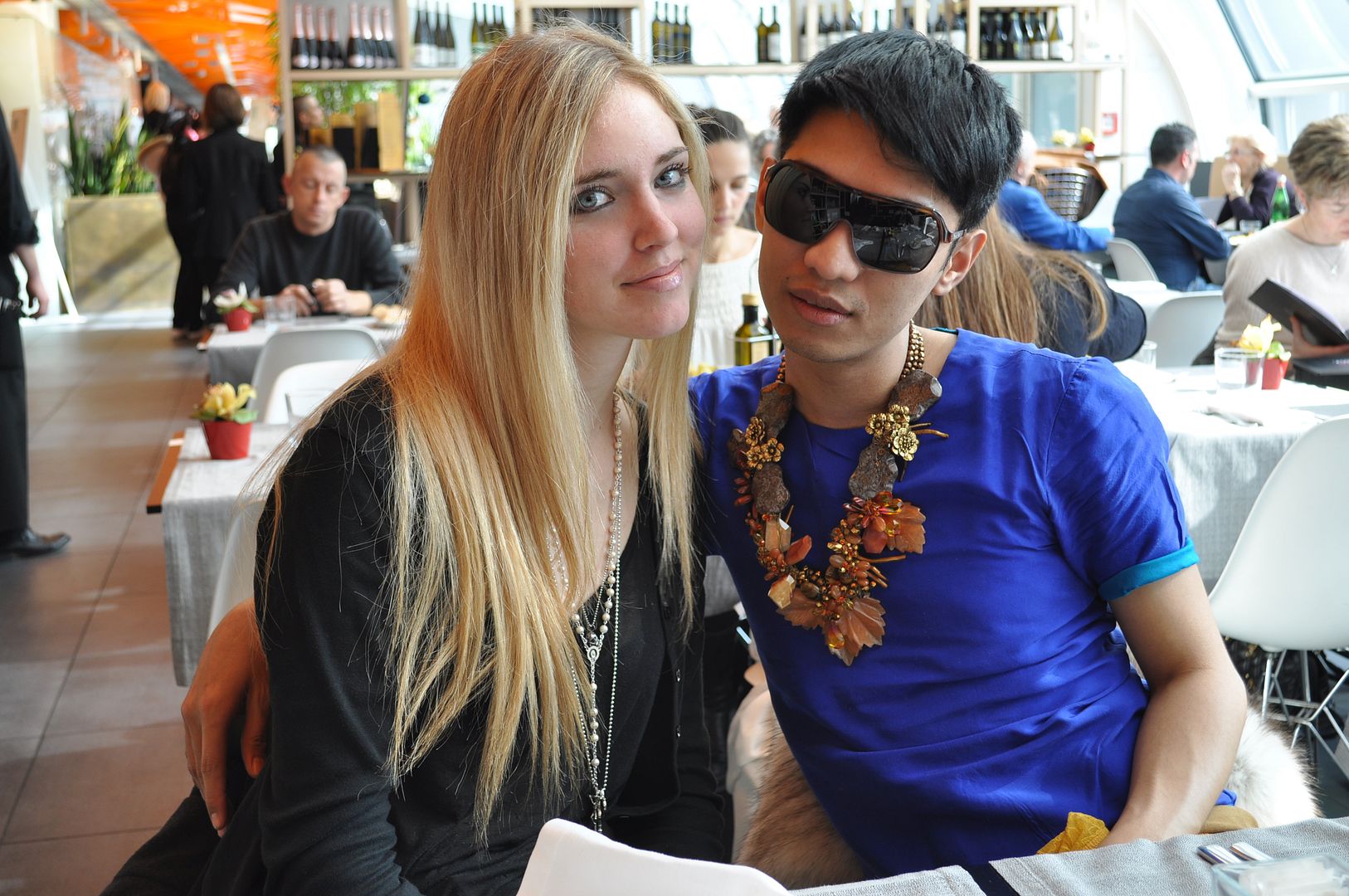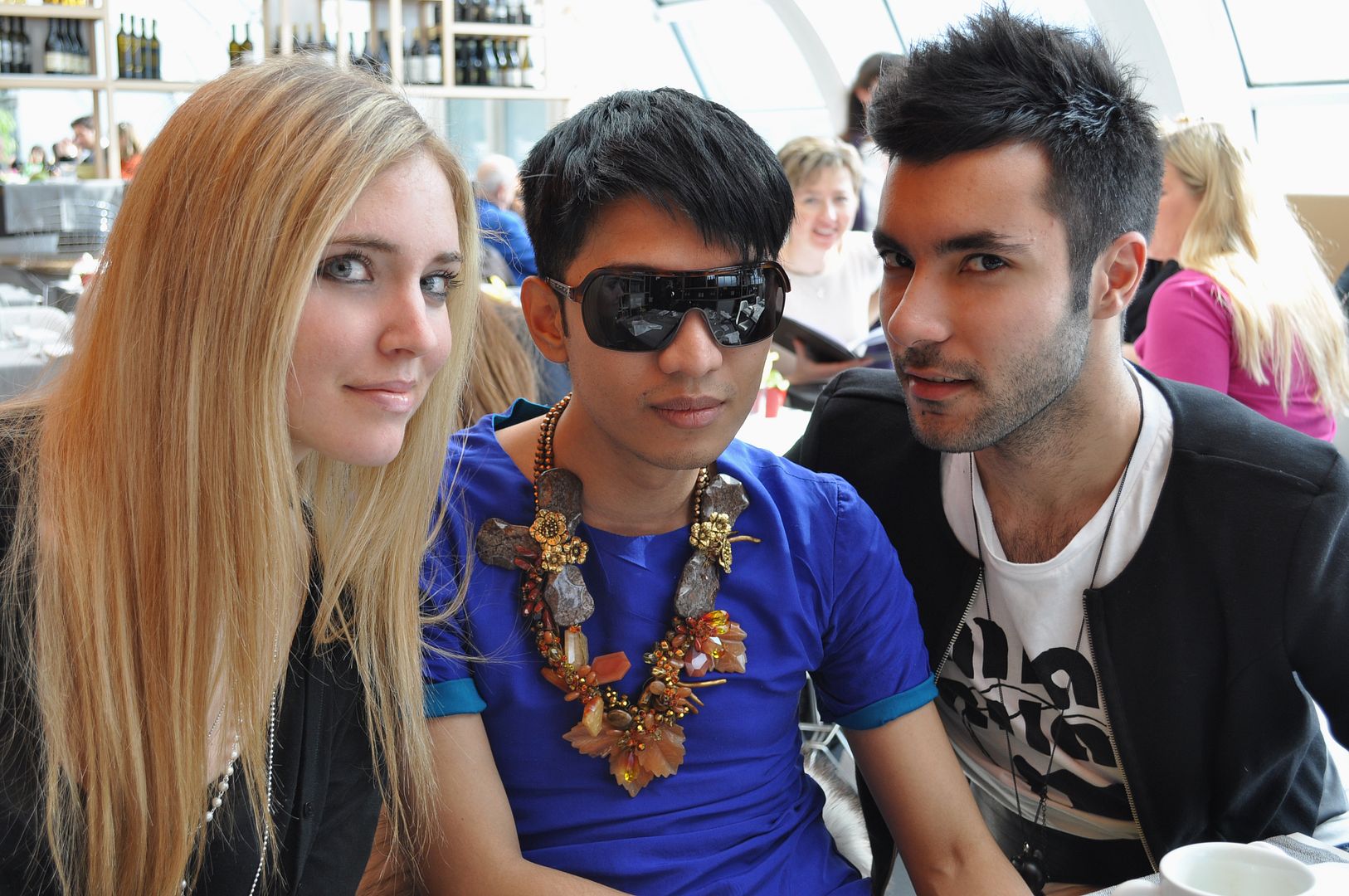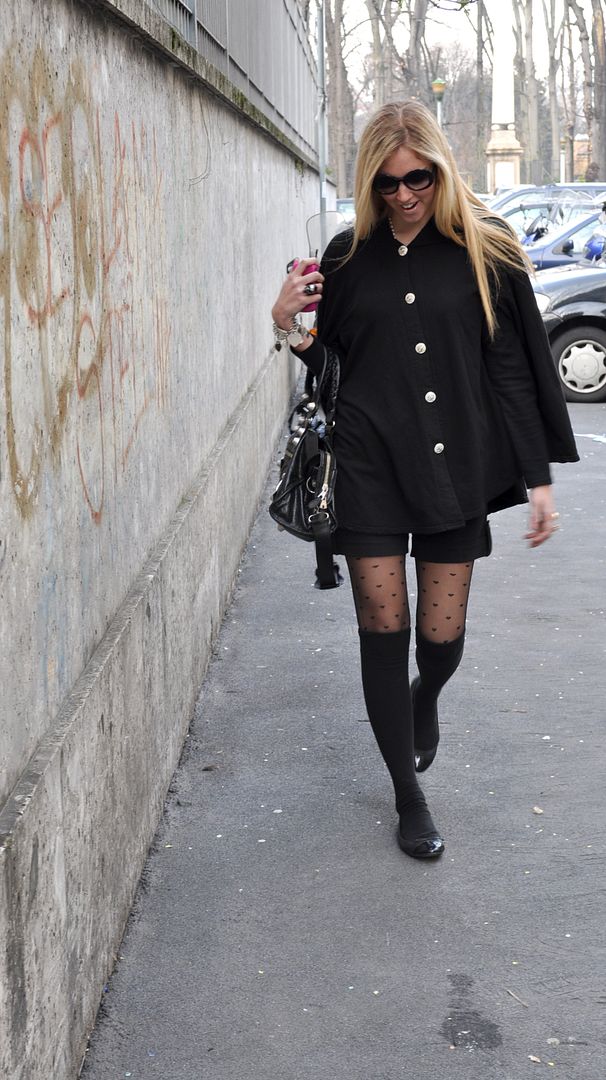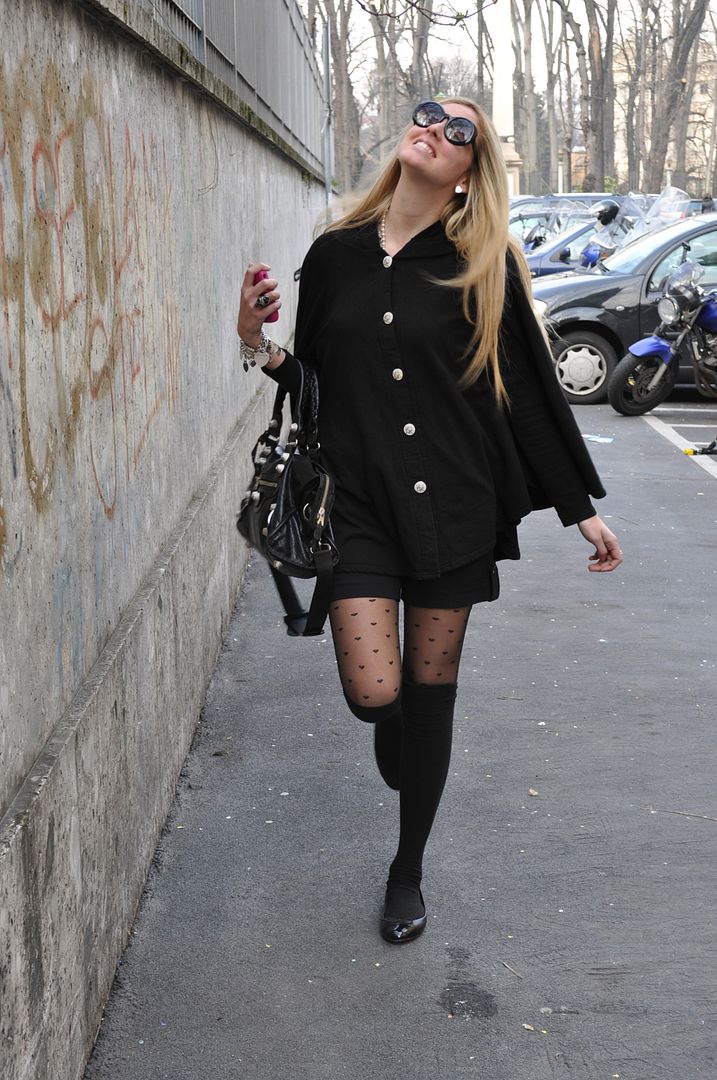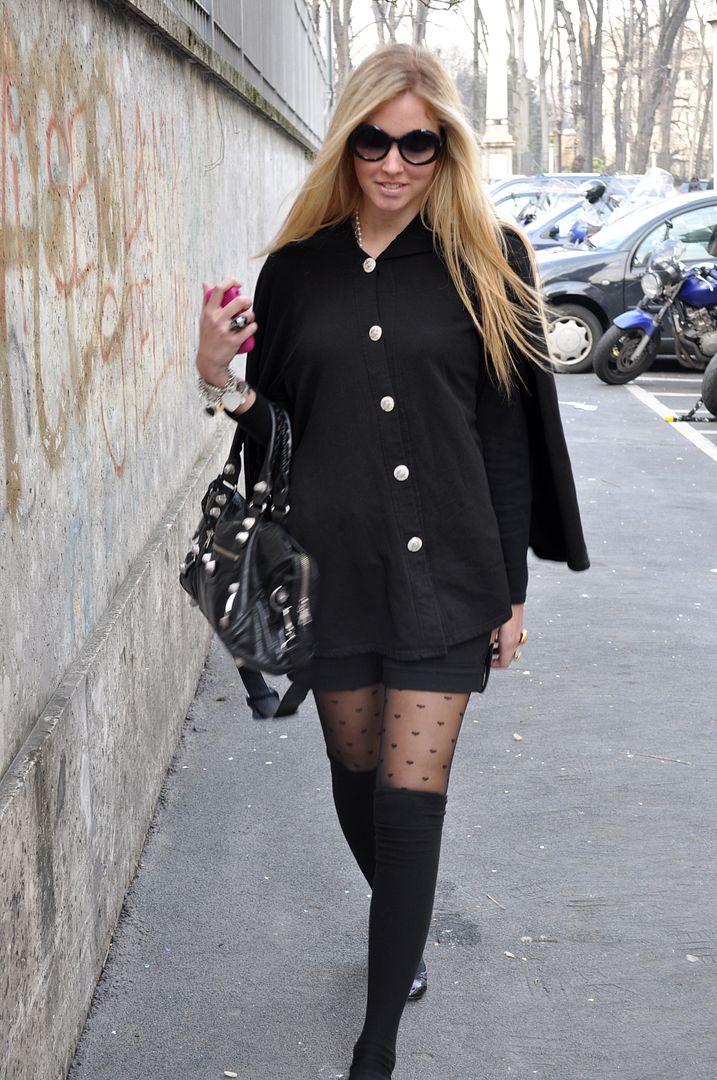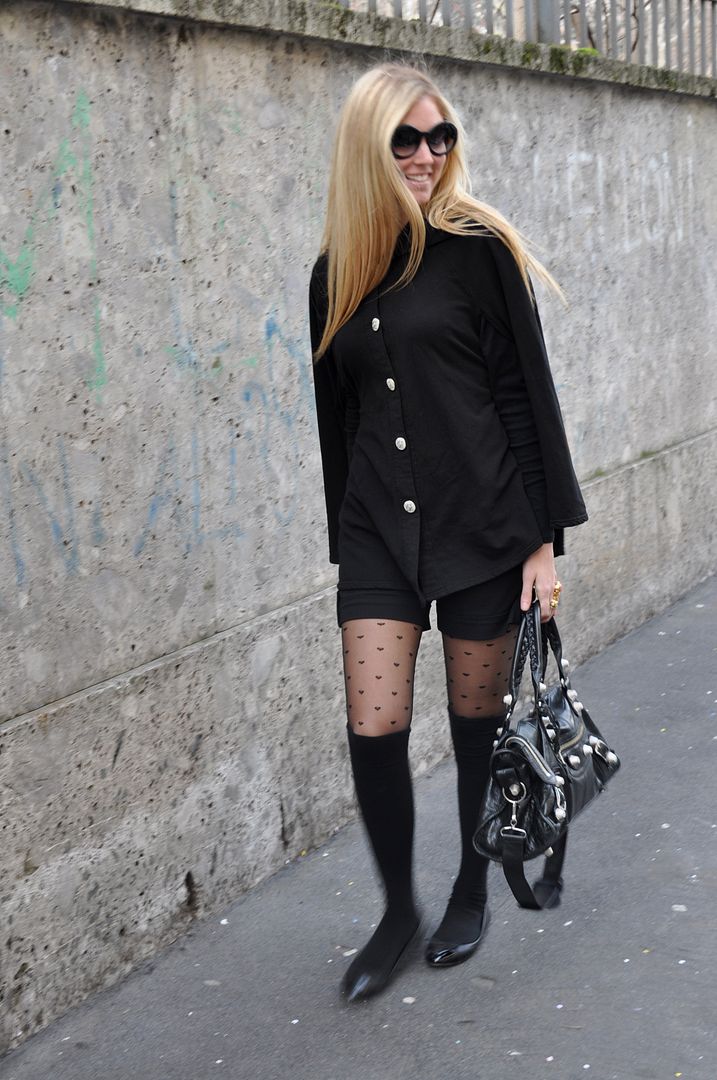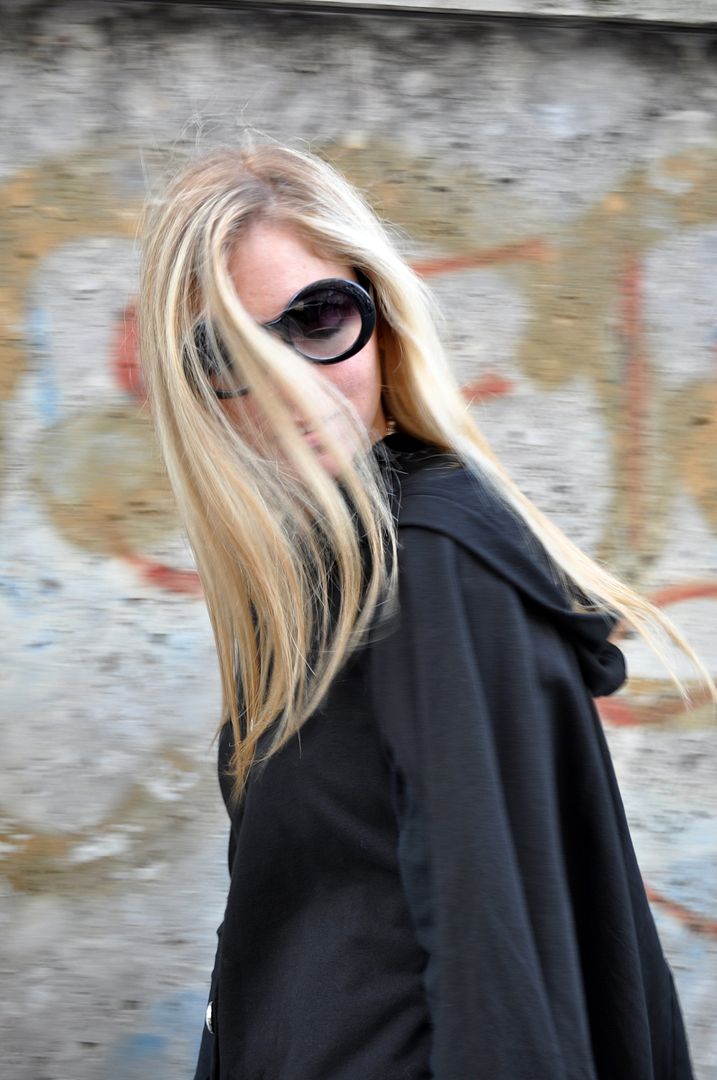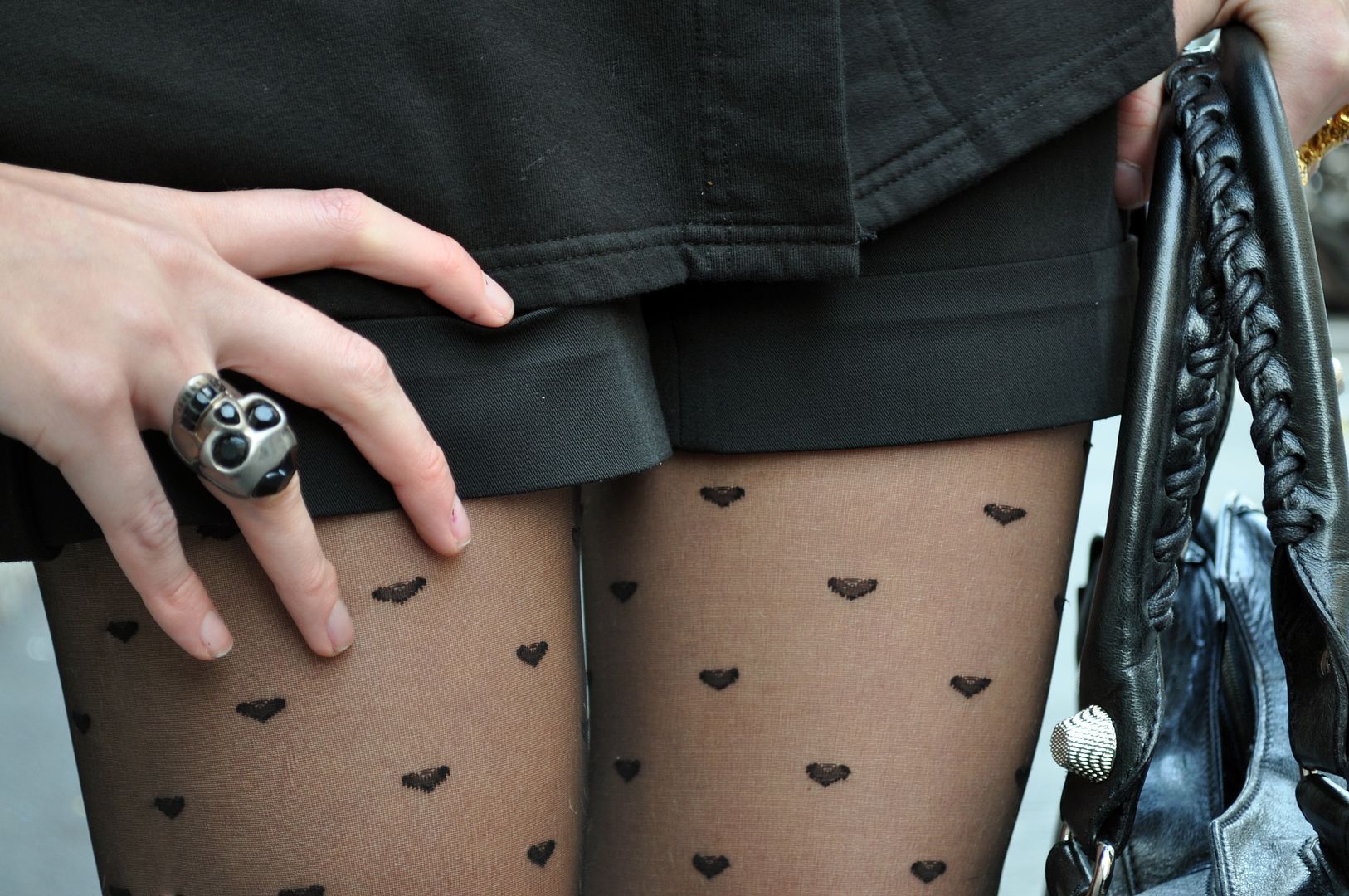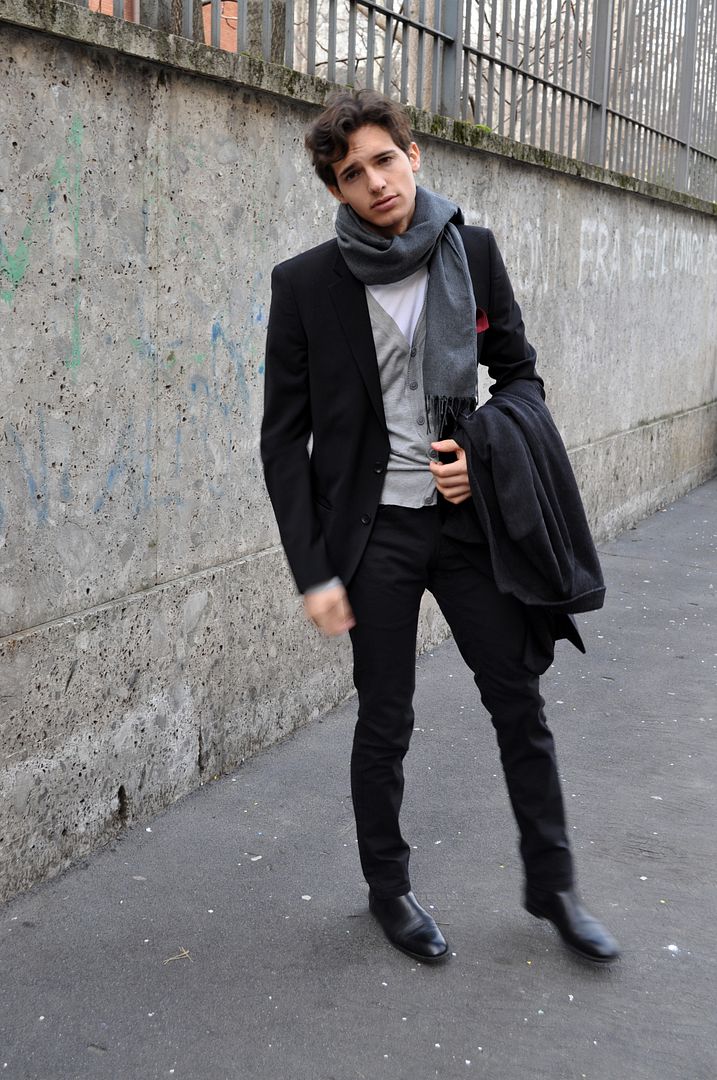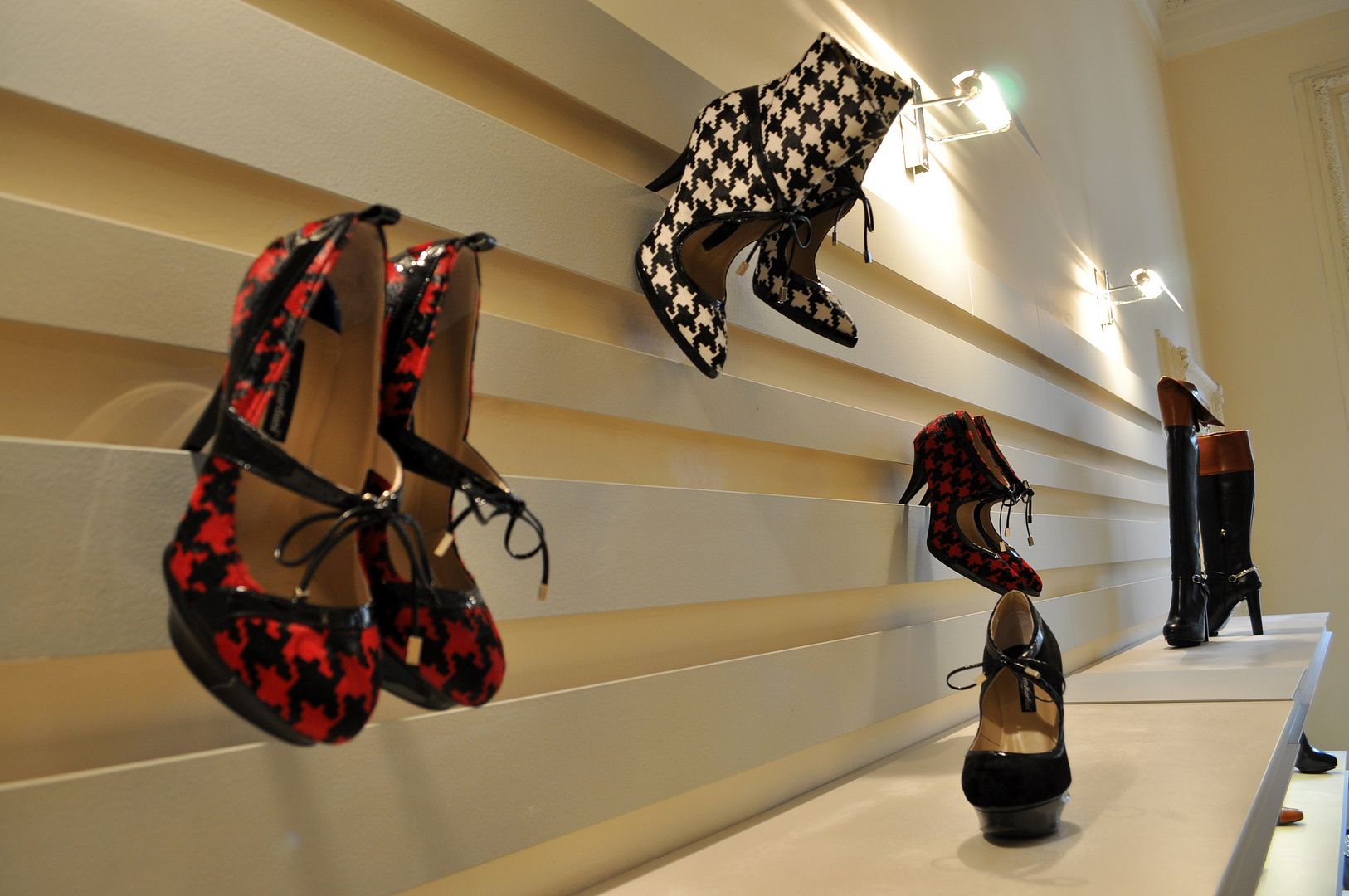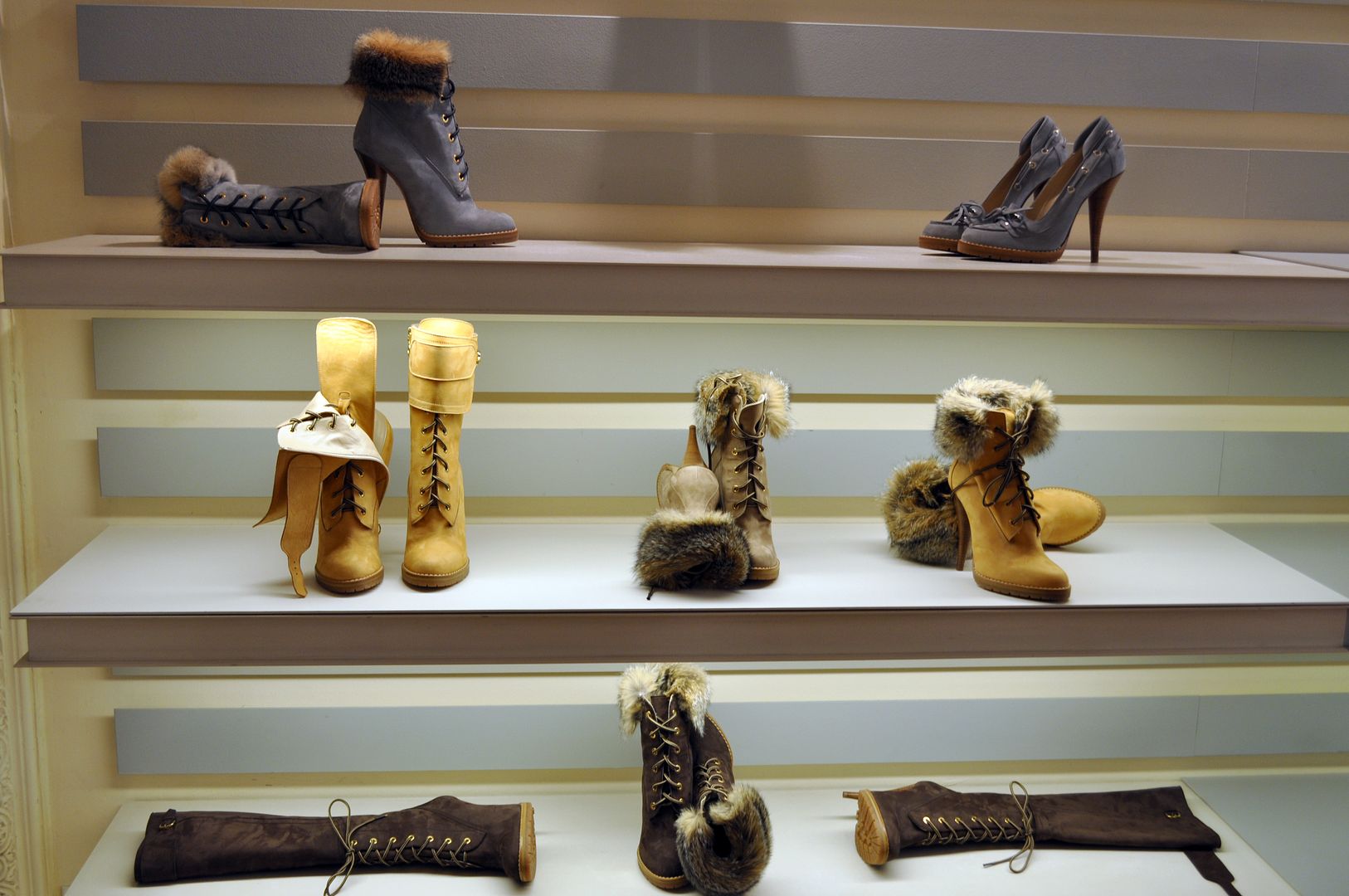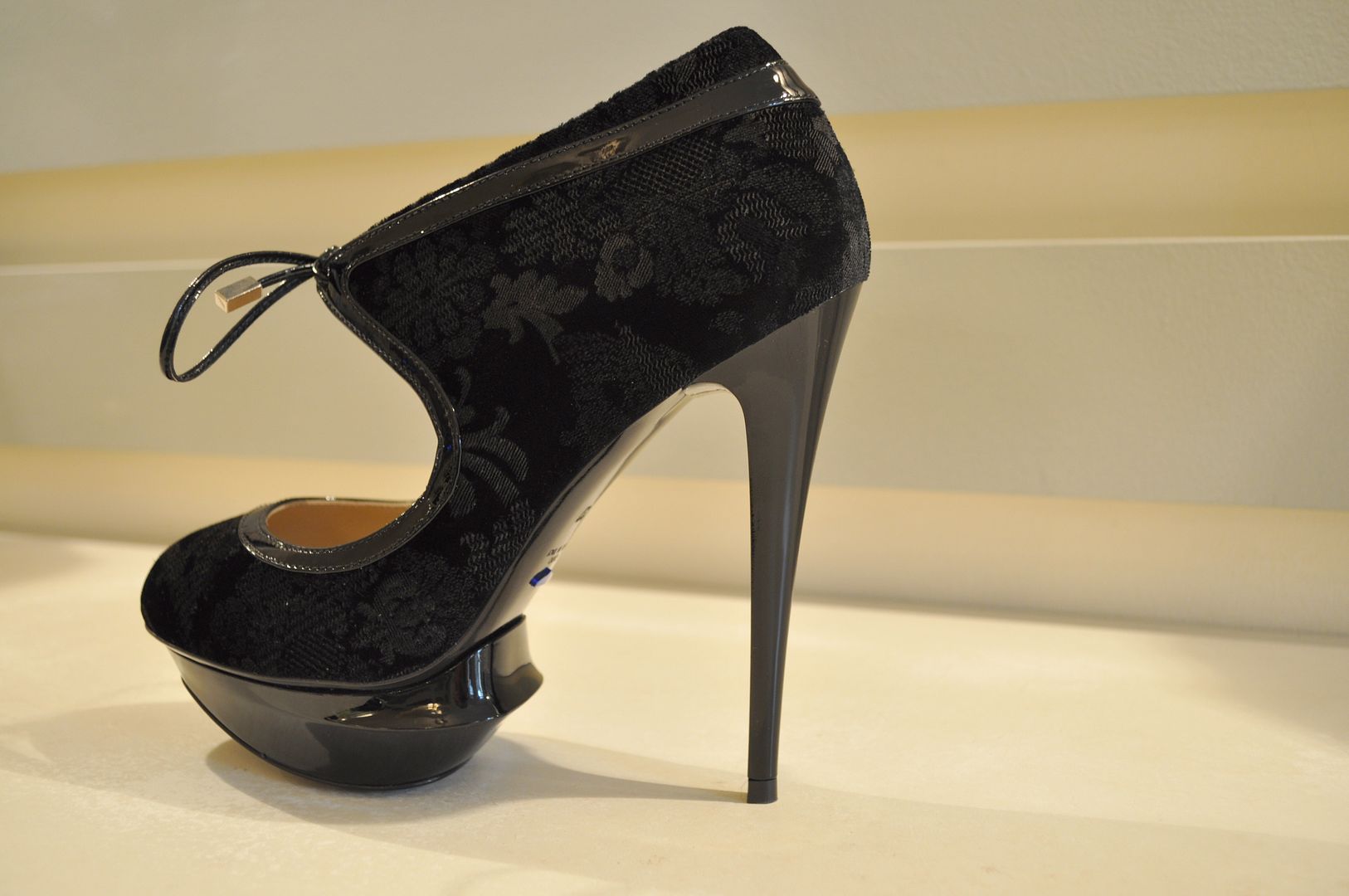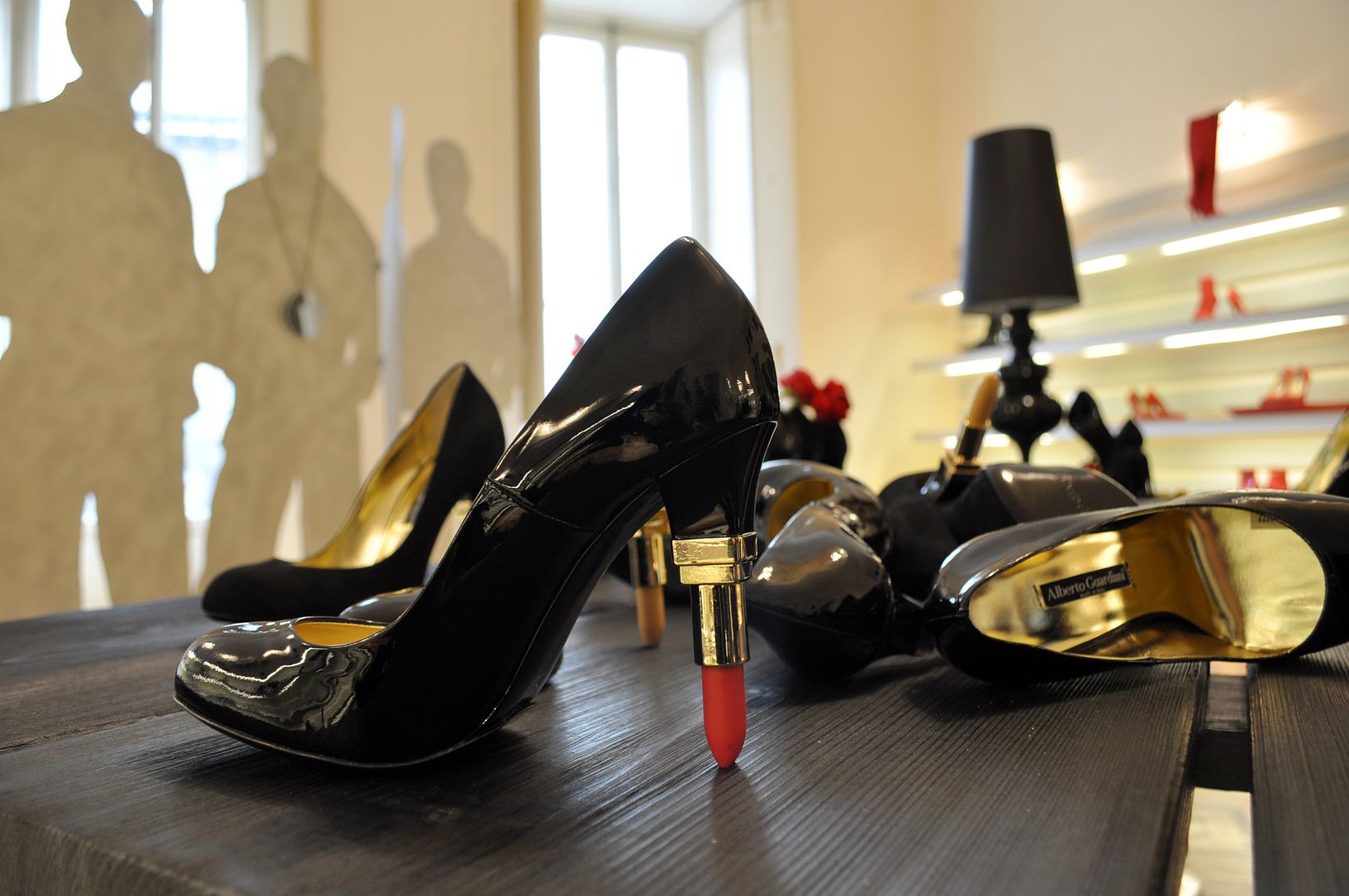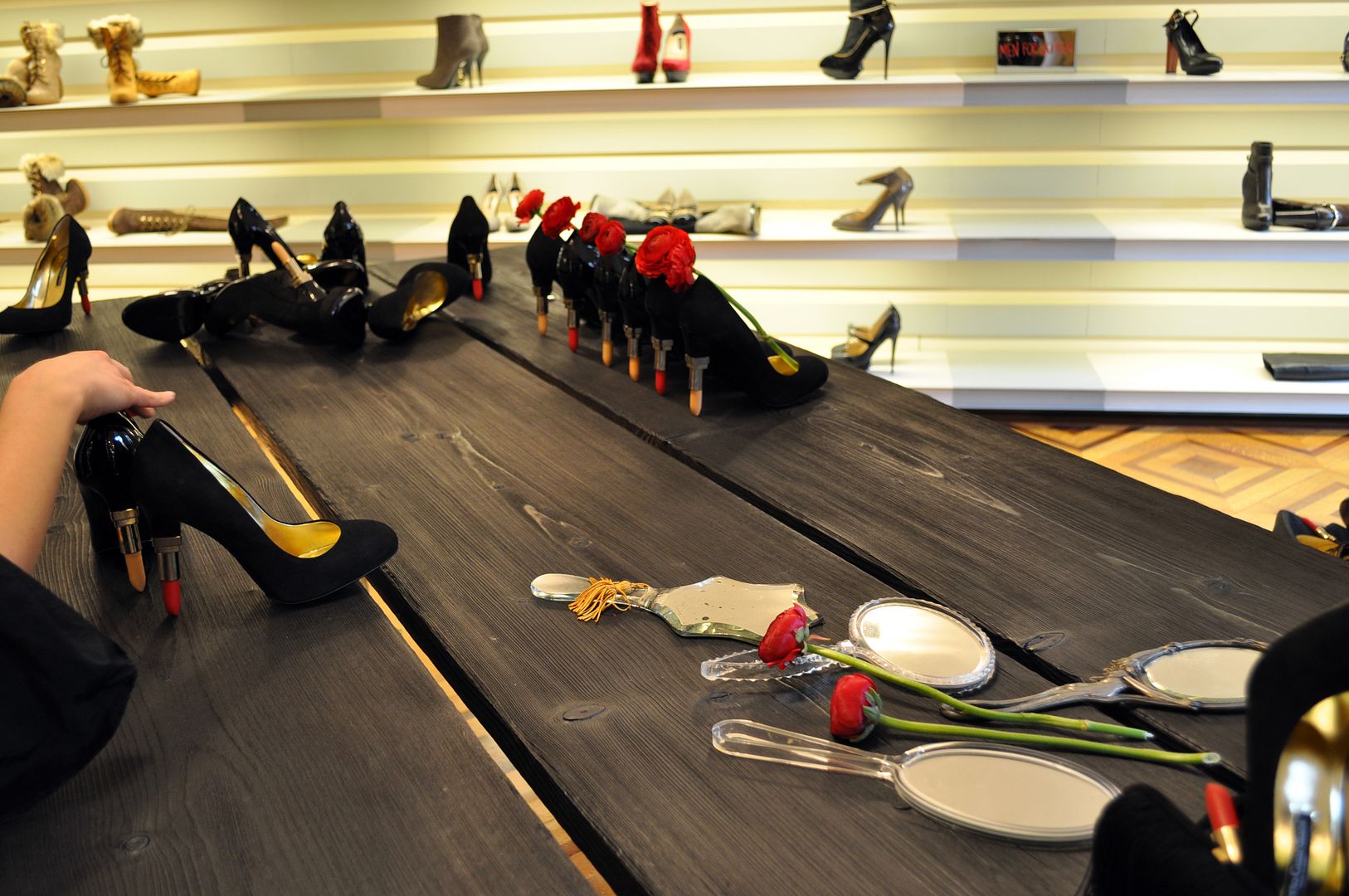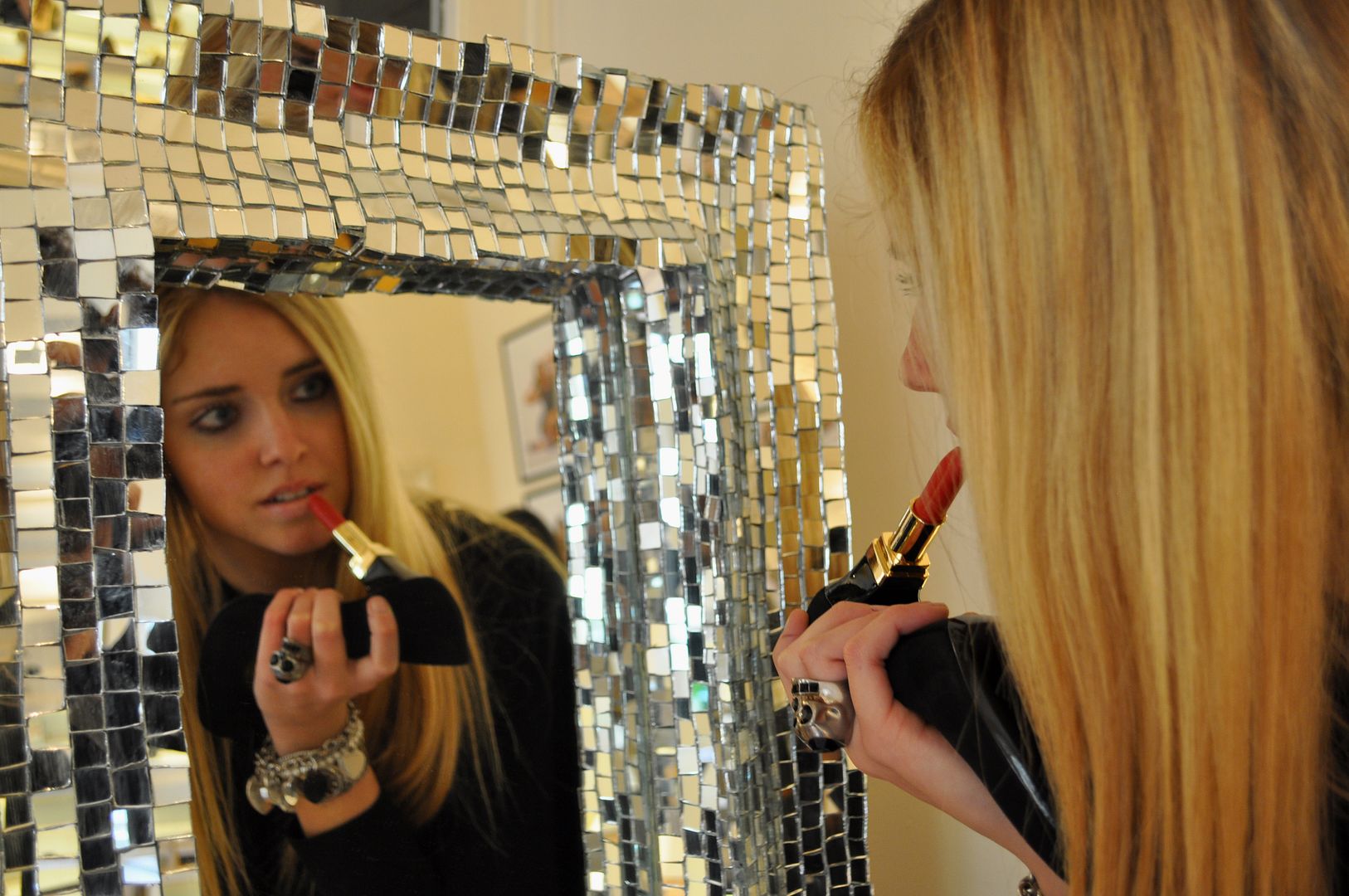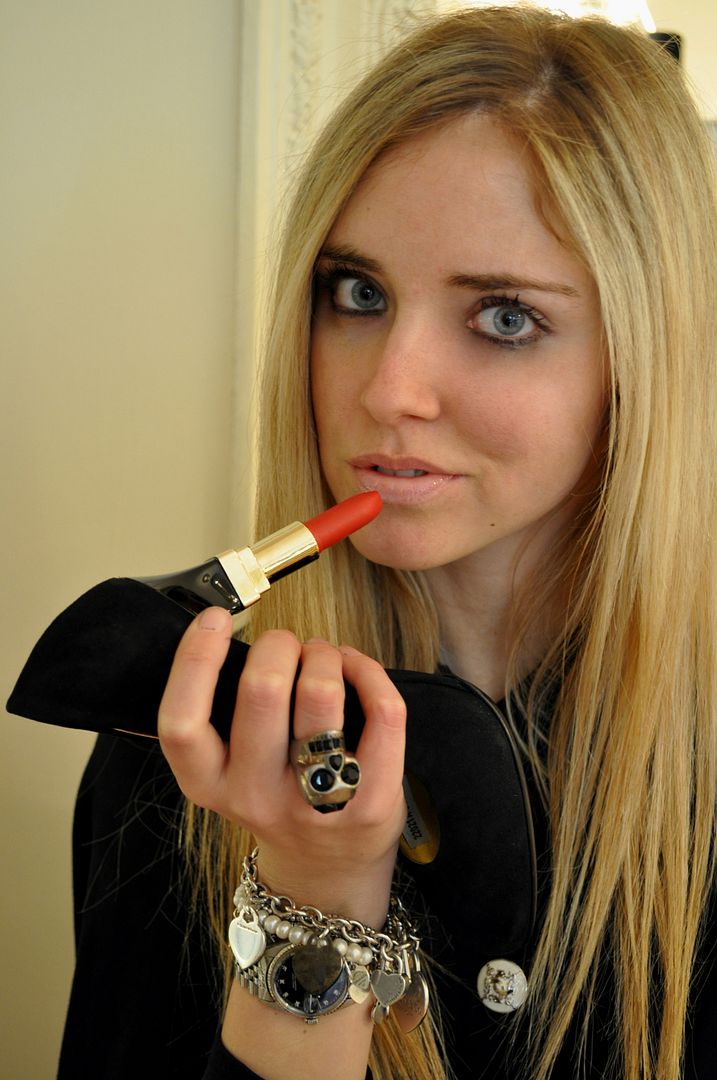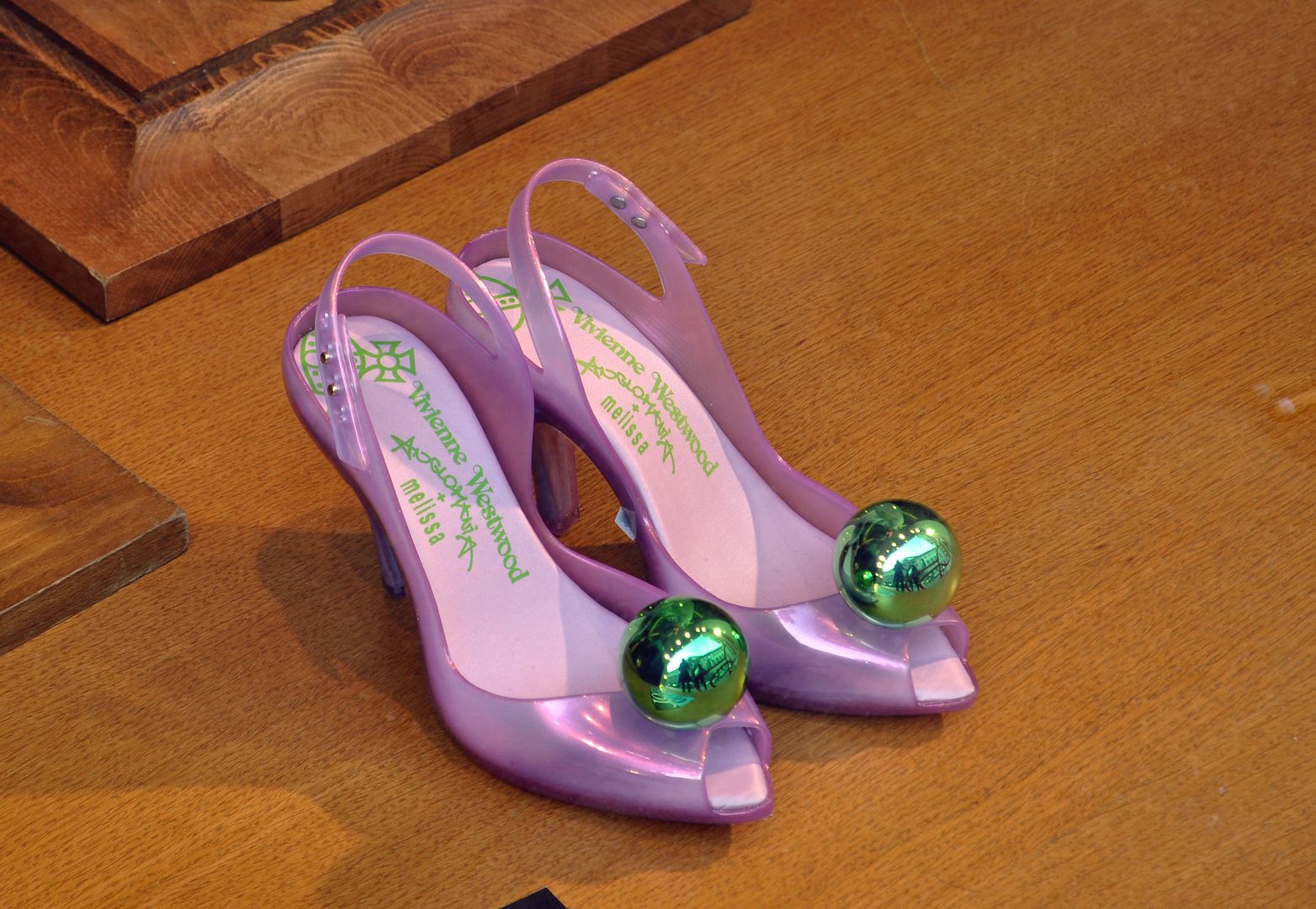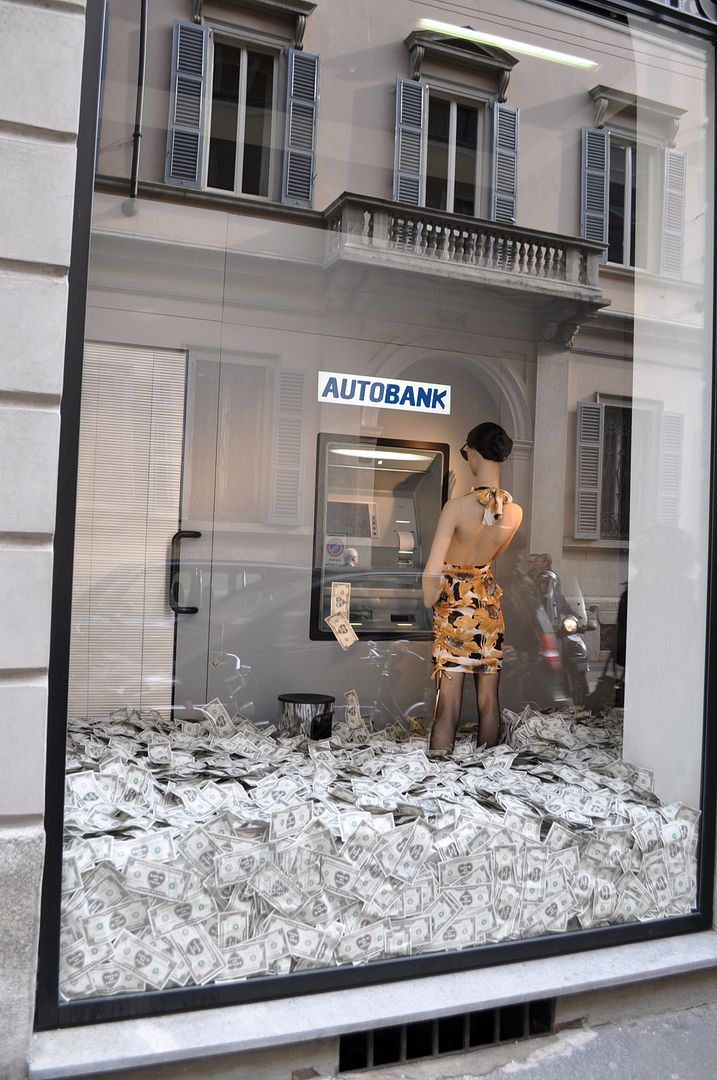 During the day I was wearing:
BLACK BOTTON CAPE
H&M BLACK SHORTS
AMERICAN APPAREL HEART TIGHTS
BALENCIAGA GIANT PARTIME BLACK
CALZEDONIA SOCKS
ZARA FLATS
ALEXANDER MCQUEEN SKULL RING