This spring/summer collection will be about pastel colours, that I really love. Last year I also collected different shades of colours in very strange trousers which make a look particular without too much care. And i couldn't avoid loving this sweater in a peach colour, deciding to mix it with brown and cream and hoping to have created a good result. Next week in Milan it's fashion week and I've been invited to some fashionshows, where I'll document everything for you
There also are some other projects on the way but nothing is sure yet so I prefer to talk you about them when I'll be 100% sure. Keep your fingers crossed for me!
Questa primavera/estate sarà all'insegna dei colori pastello, che mi fanno impazzire.Già l'anno scorso ho collezionato diverse sfumature di colore in pantaloni decisamente particolari che arricchiscono il look senza troppo impegno. E non sono riuscita a non amare questo cardigan color pesca, decidendo di abbinarlo al marrone e panna e sperando di essere riuscita a creare un mix gradevole. A Milano la settimana prossima c'è la settimana della moda e, con mia grande felicità, sono stata invitata ad alcune sfilate, in cui documenterò tutto per voi
Ci sono anche tanti altri progetti in ballo ma non essendo niente di sicuro preferisco parlarvene appena ne avrò la certezza. Tenete le dita incrociate per me!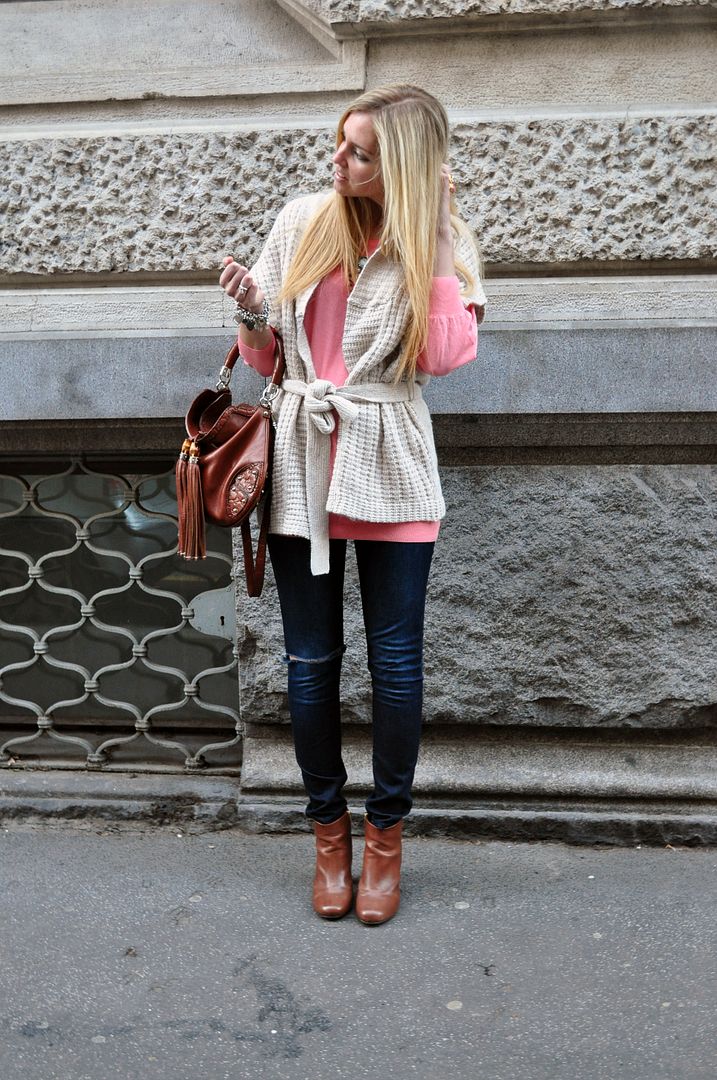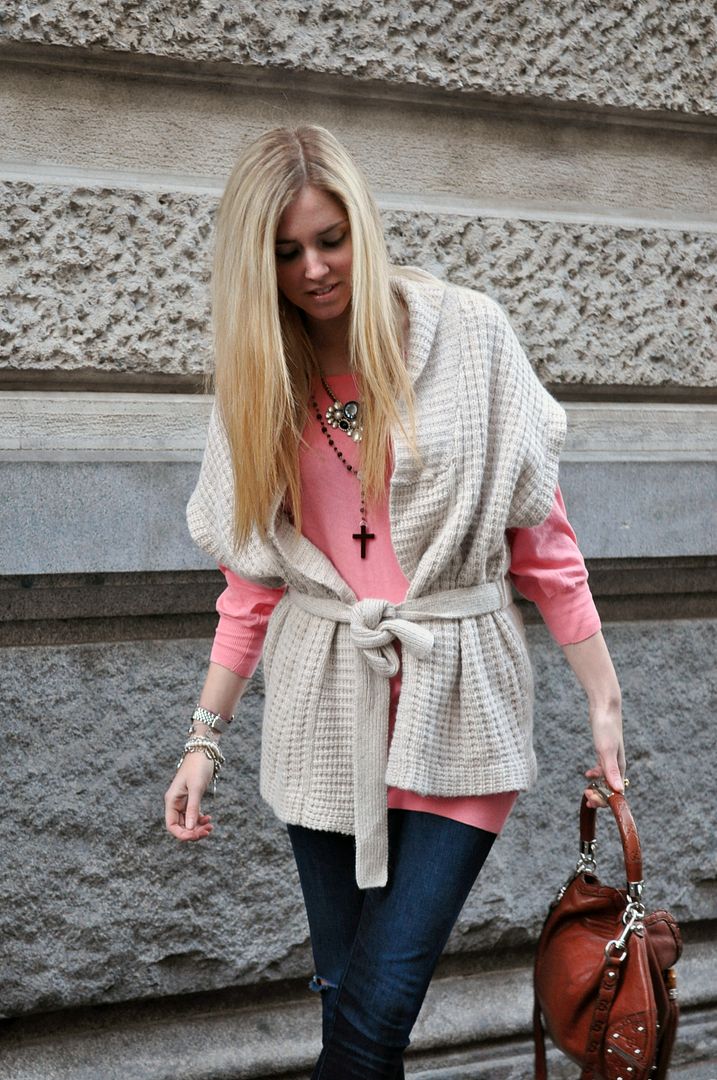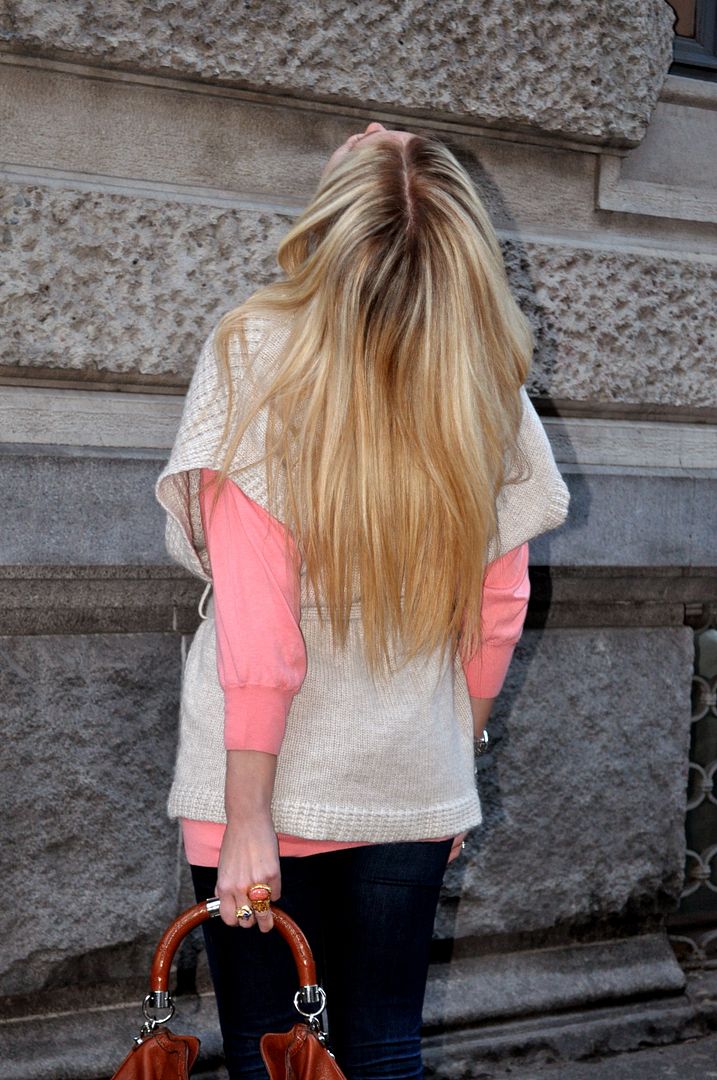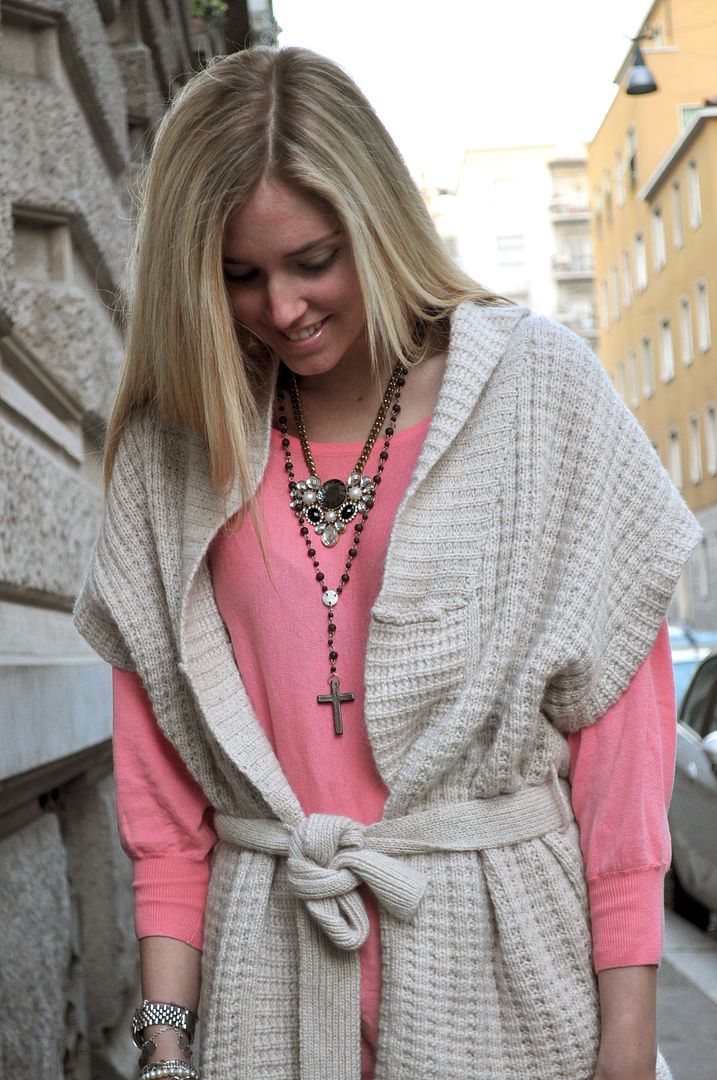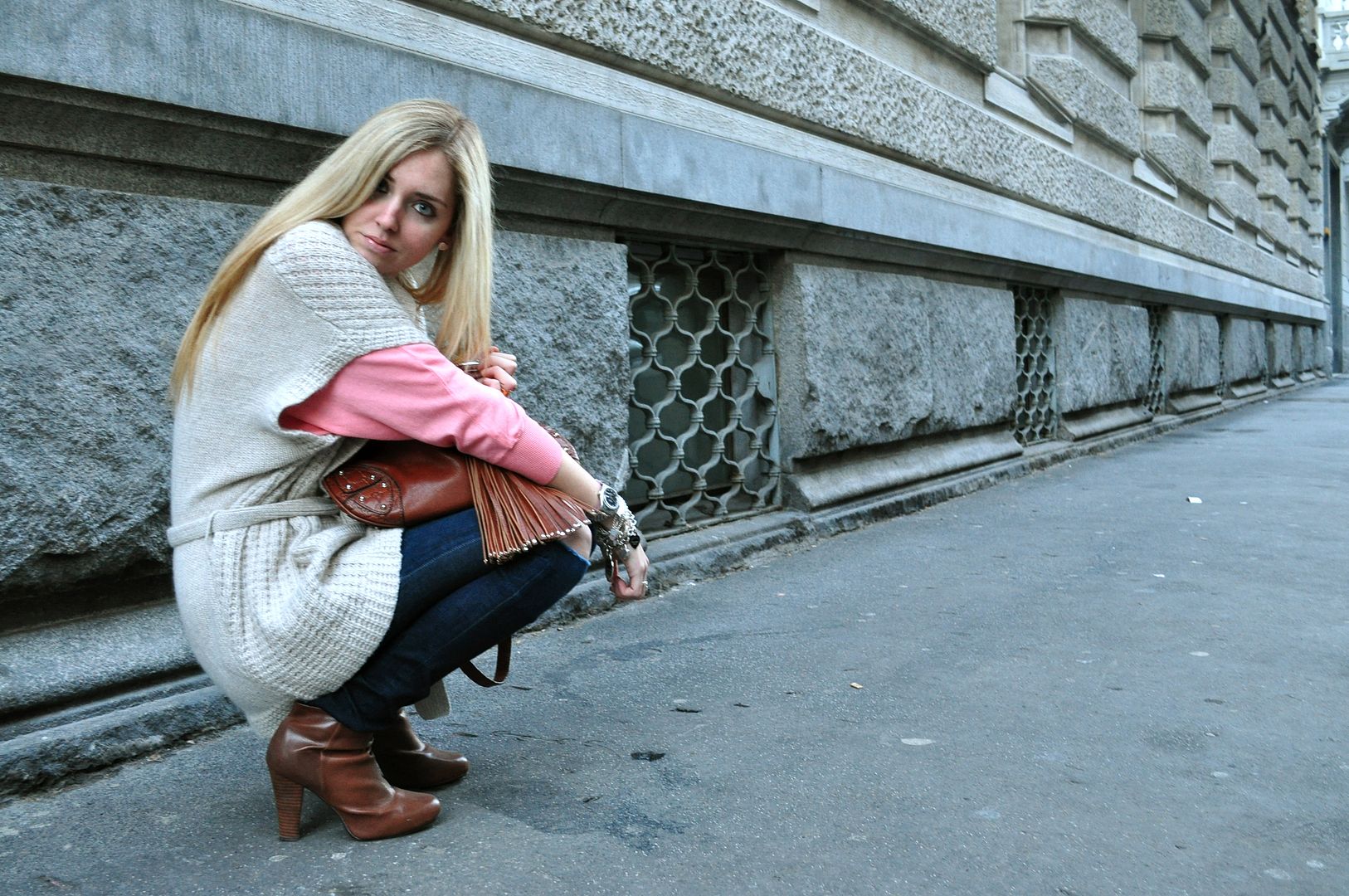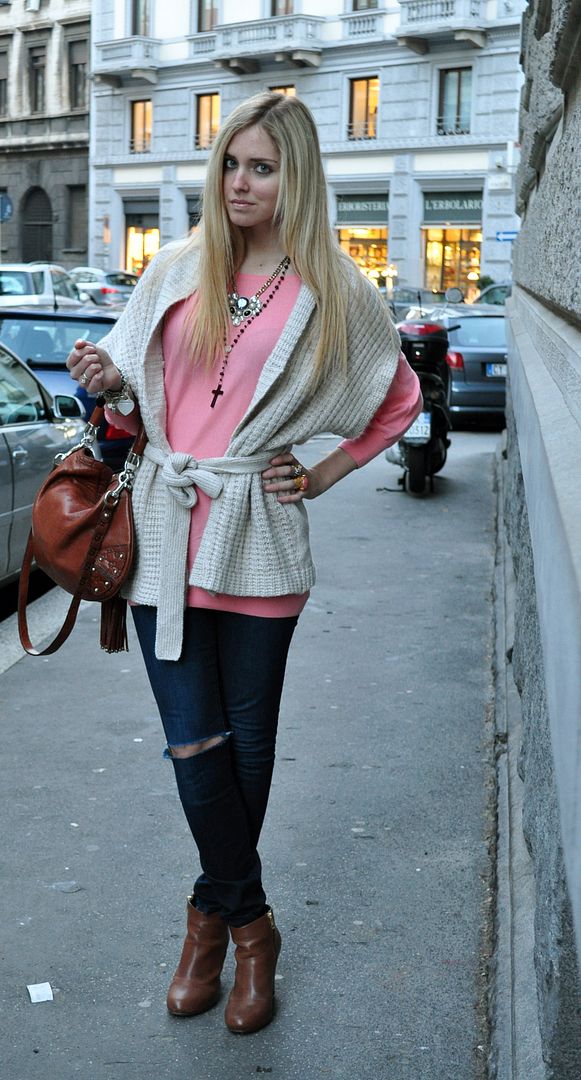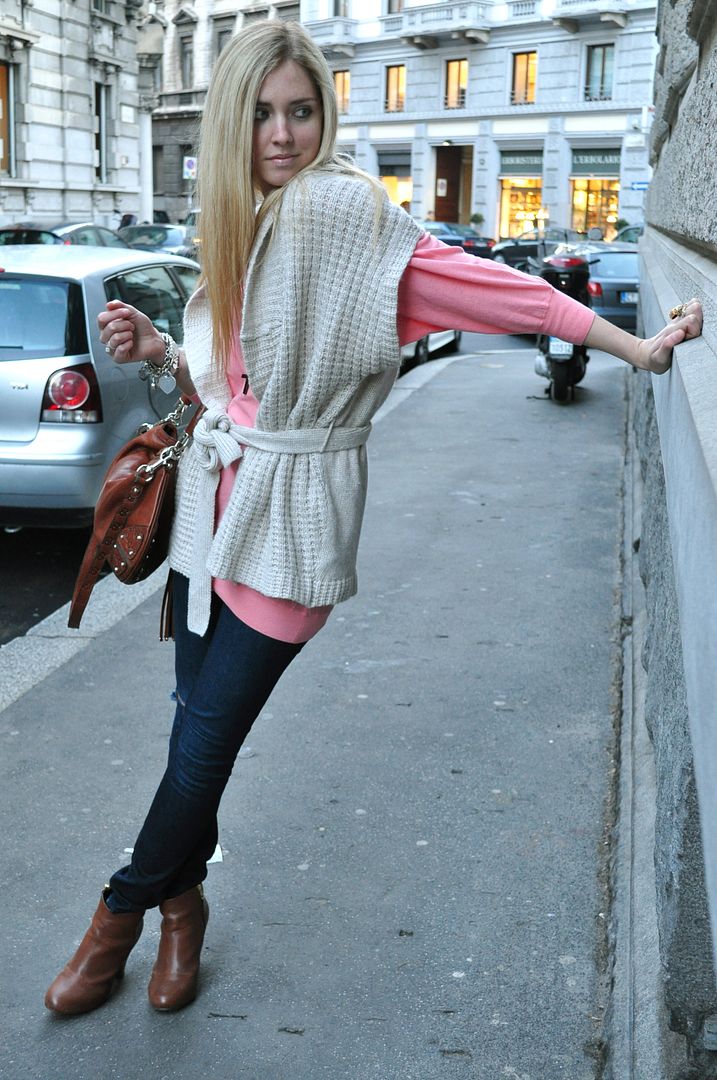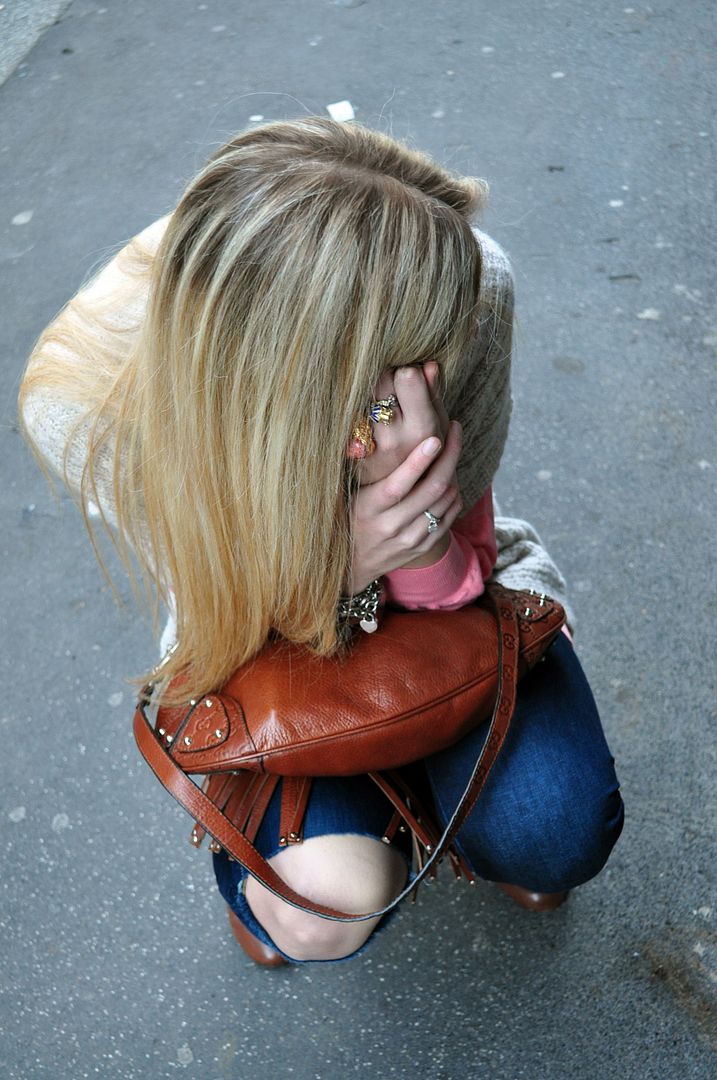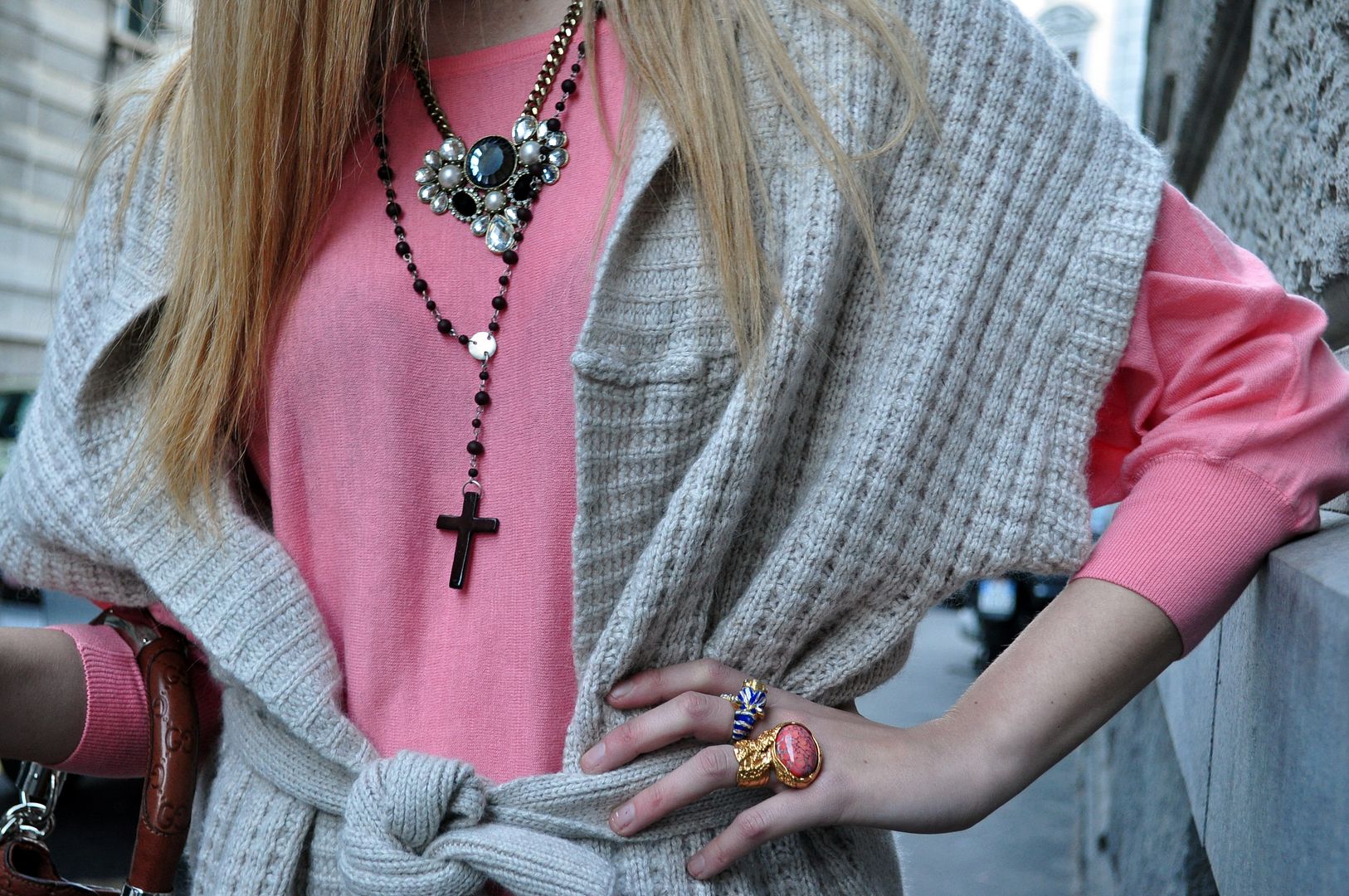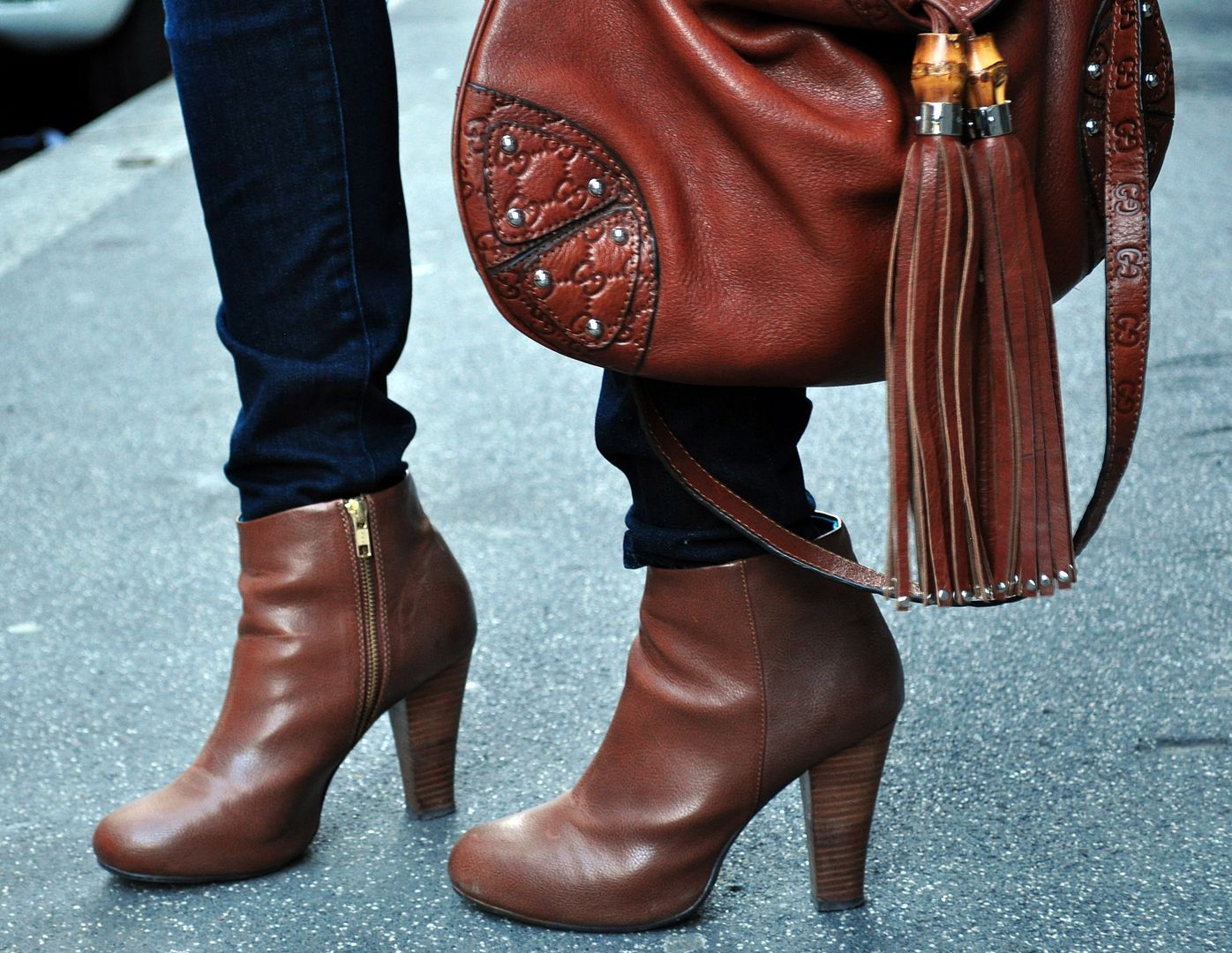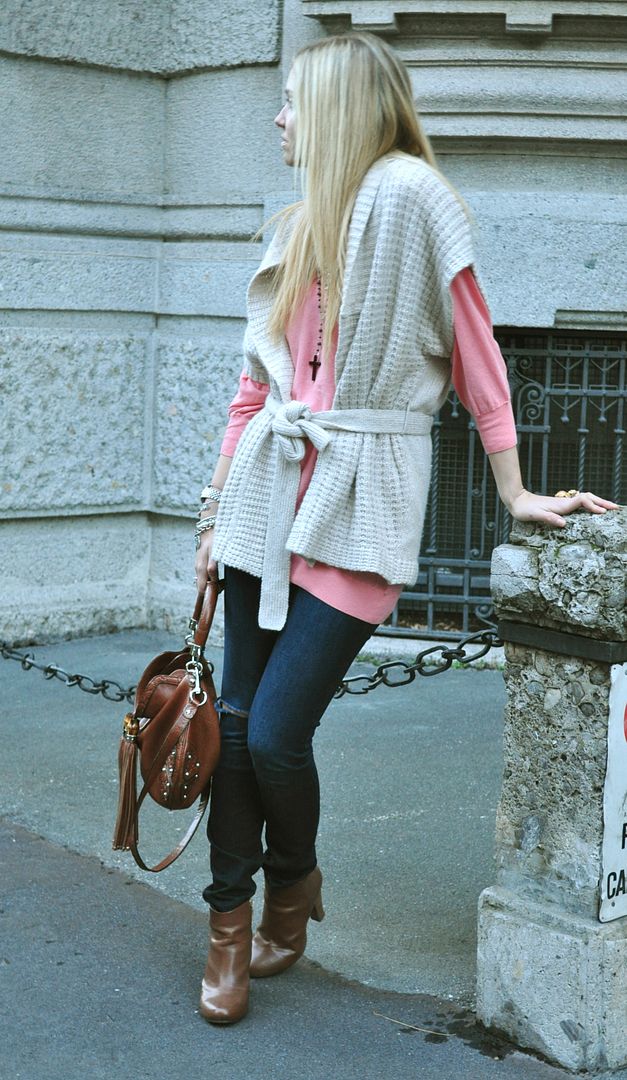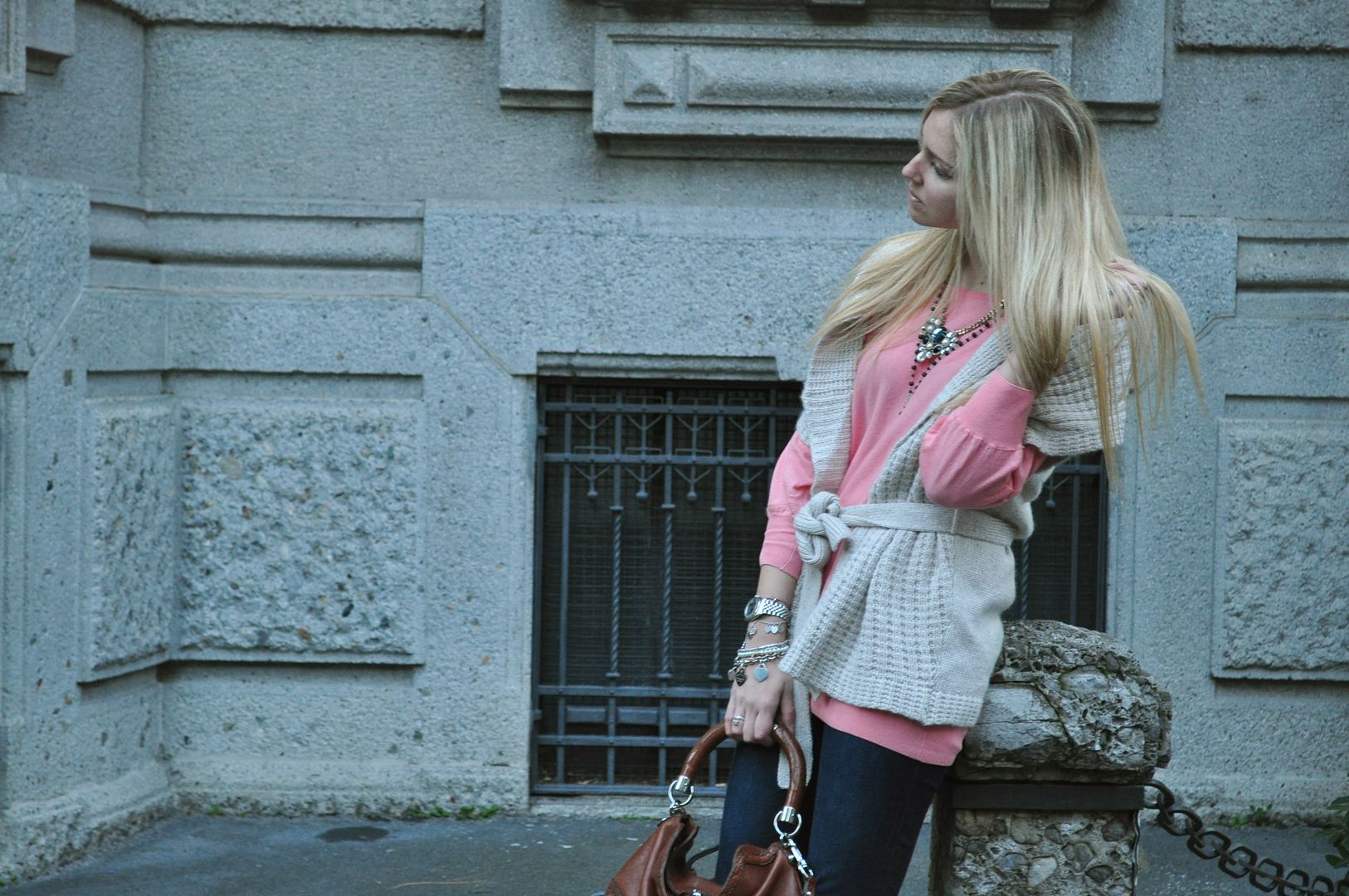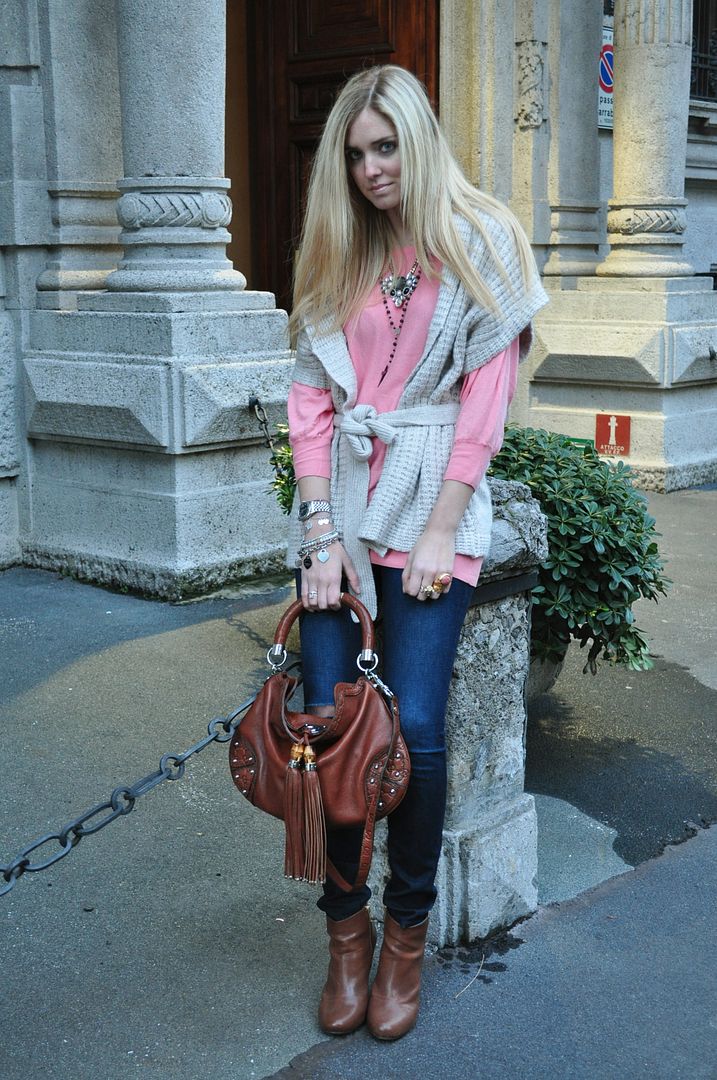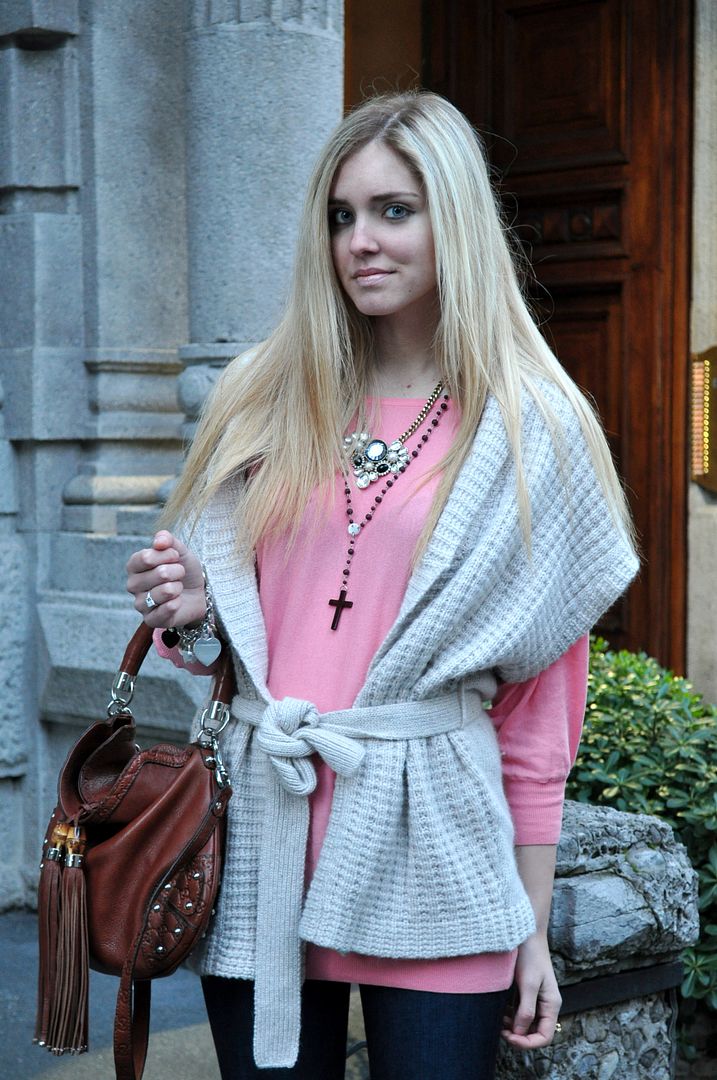 VINTAGE CREAM LONG SWEATER
H&M PEACH SWEATER
ABERCROMBIE JEANS
ACCESSORIZE STONE NECKLACE
GUCCI INDY BAG
H&M BROWN ANKLE BOOTS