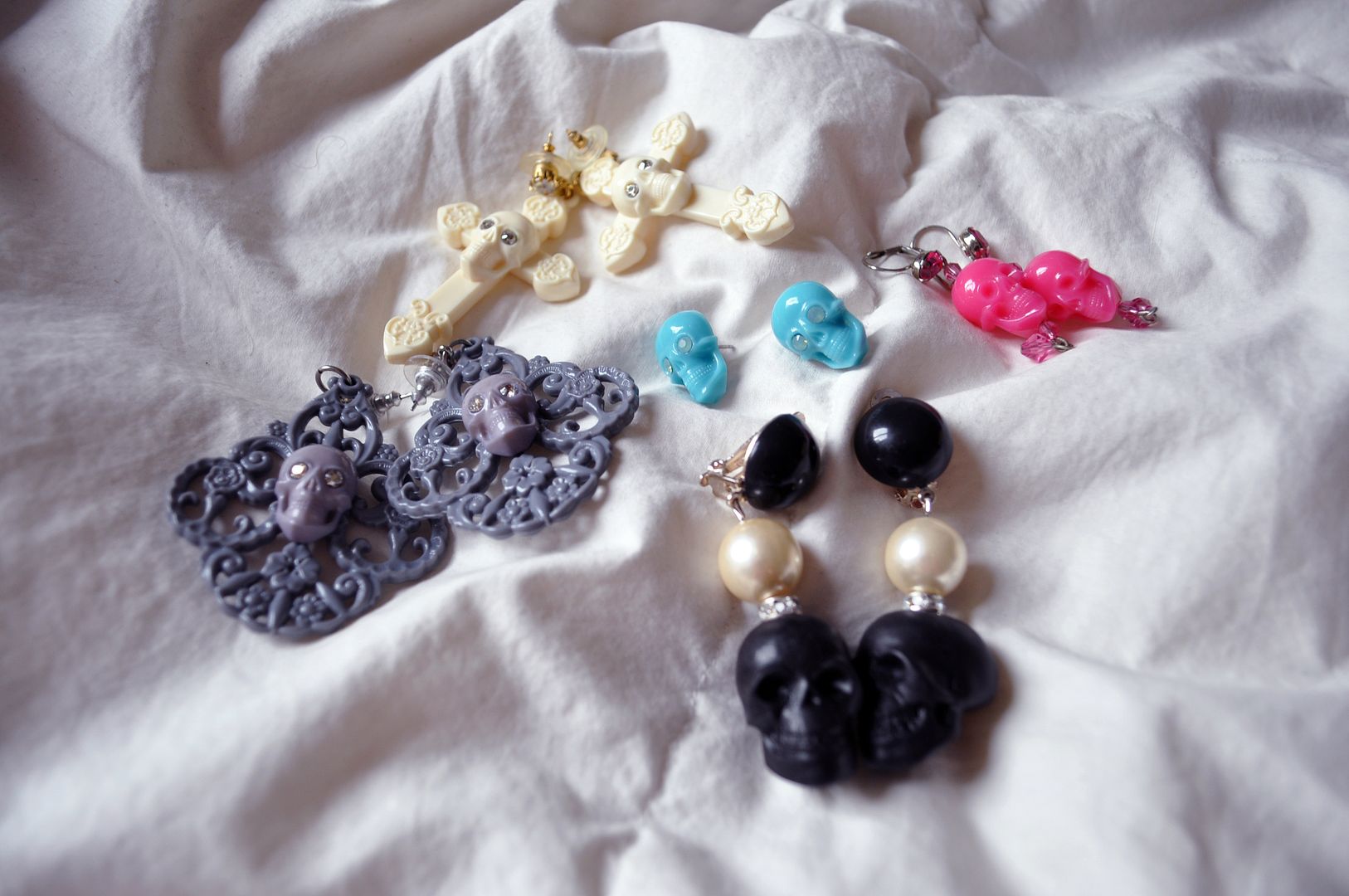 I've always loved skulls, they fascinated me since I was a kid and, growing up, I started to love them also as clothes and accessories. You probably all already understood my passion/obsession with skulls, so I decided to photograph and put together all my "material" that I have at home, even If I probably forgot something. Now I have to find some skull shoes, a nice bag (I have a few ideas but they all are so expensive) and maybe a headband. Please link to me every skull find you see on the web, you would do a big favour to me
Ho da sempre adorato i teschi, mi hanno affascinata sin da quando ero bambina e, crescendo, mi sono piaciuti molto anche ritratti su vestiti o accessori. Tutti voi ormai avrete capito la mia passione/ossessione per i teschi, e quindi ho deciso di fotografarvi e raggruppare in un unico post tutto il "materiale" che ho a disposizione a casa,anche se sicuramente ho dimenticato qualcosa. Ora devo trovare delle scarpe con teschi, una bella borsa (ho un po' di idee ma ahimè sono tutte molto costose) e magari un cerchietto. Qualsiasi cosa particolare potete trovare online con questi ultimi linkatemela pure, mi fareste un grosso piacere


Let's start with the "jewels"
In the first photo you can see my collection of skull earrings, all of them by Tarina Tarantino except for the black ones which were made by Alessandra Airò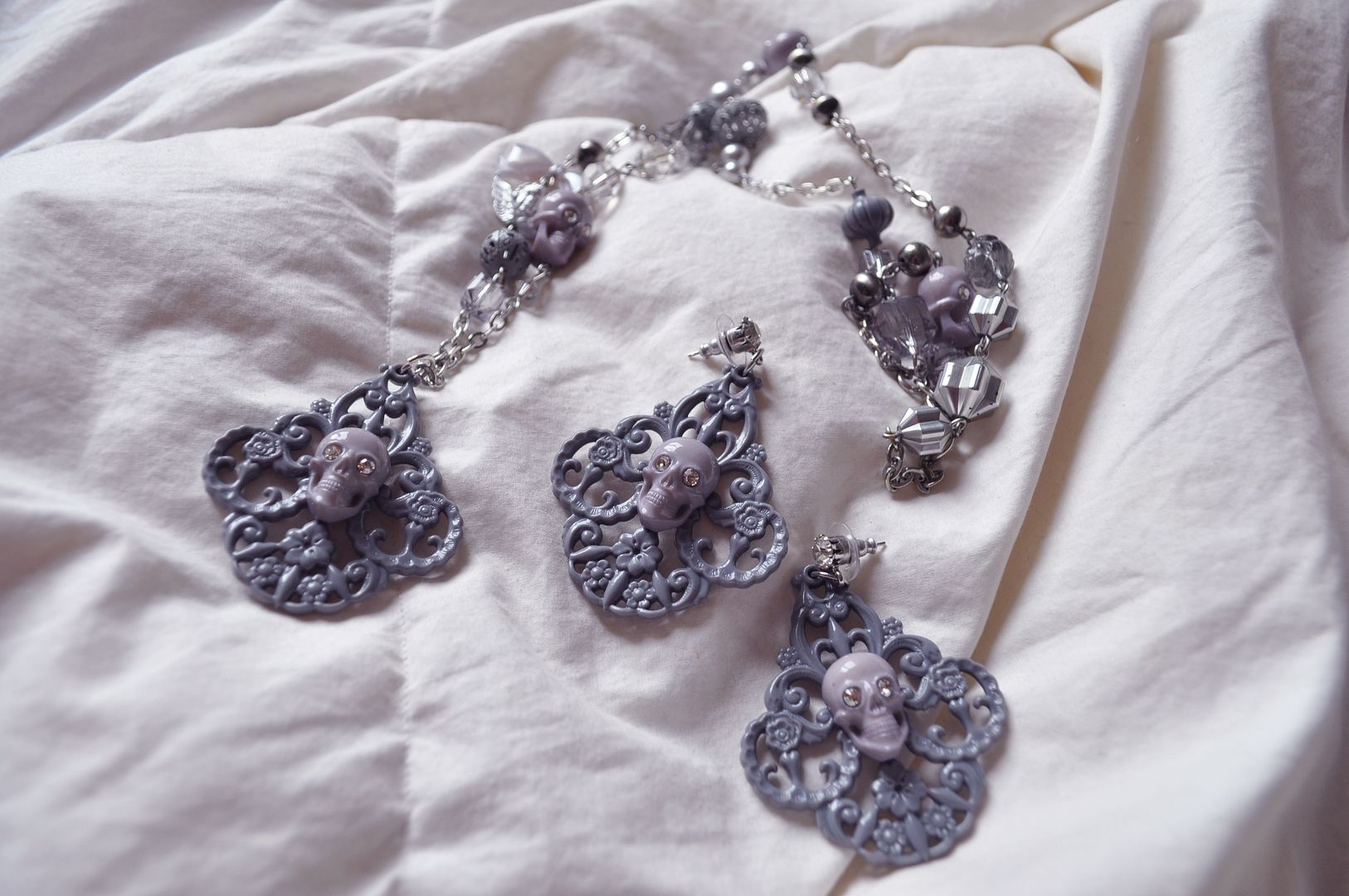 My set of Tarina Tarantino grey skulls with earrings and necklace bought last year in NYC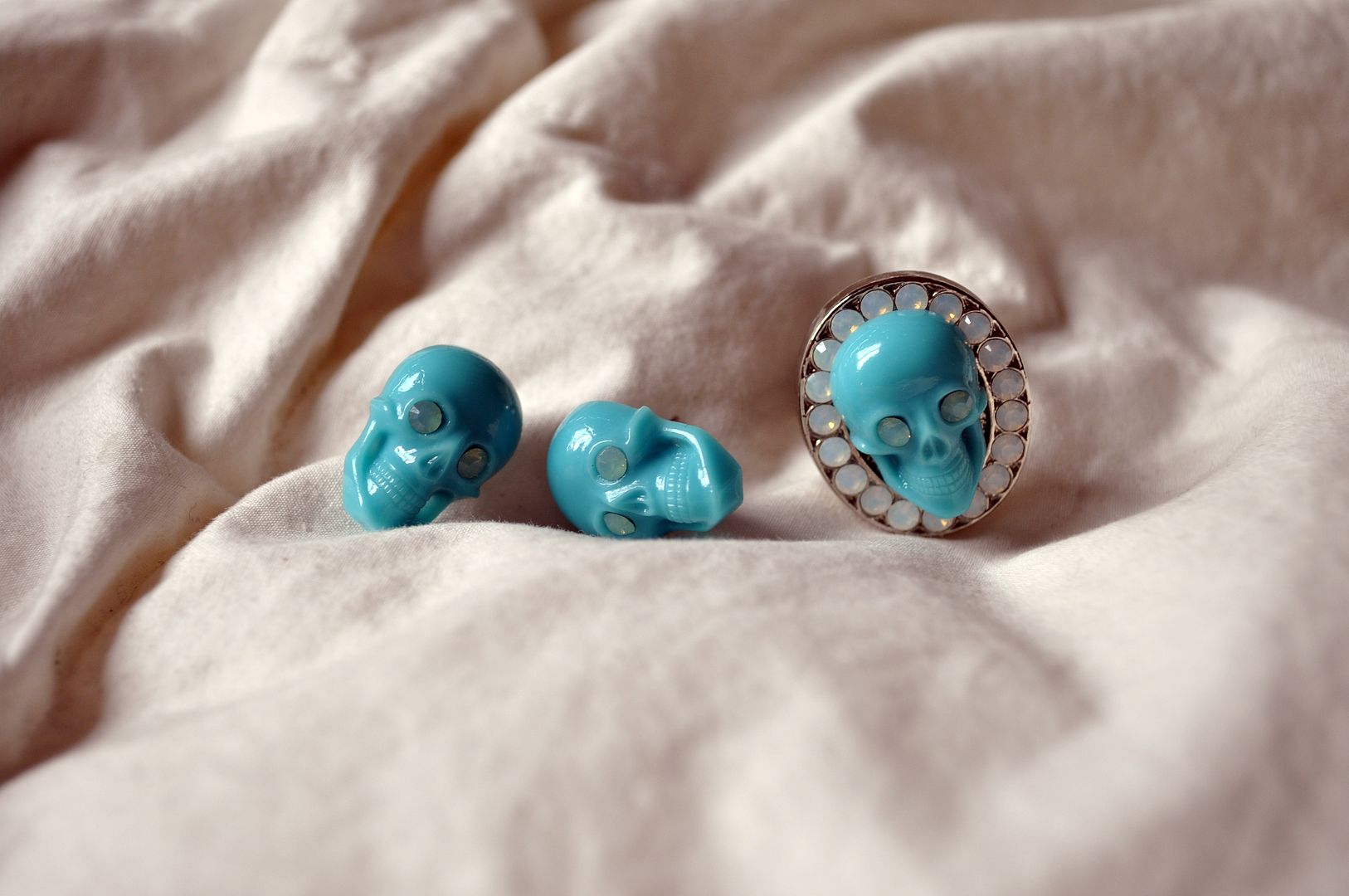 My set of Tarina Tarantino blue skulls earrings and ring that I bought in december in LA, you probably remember that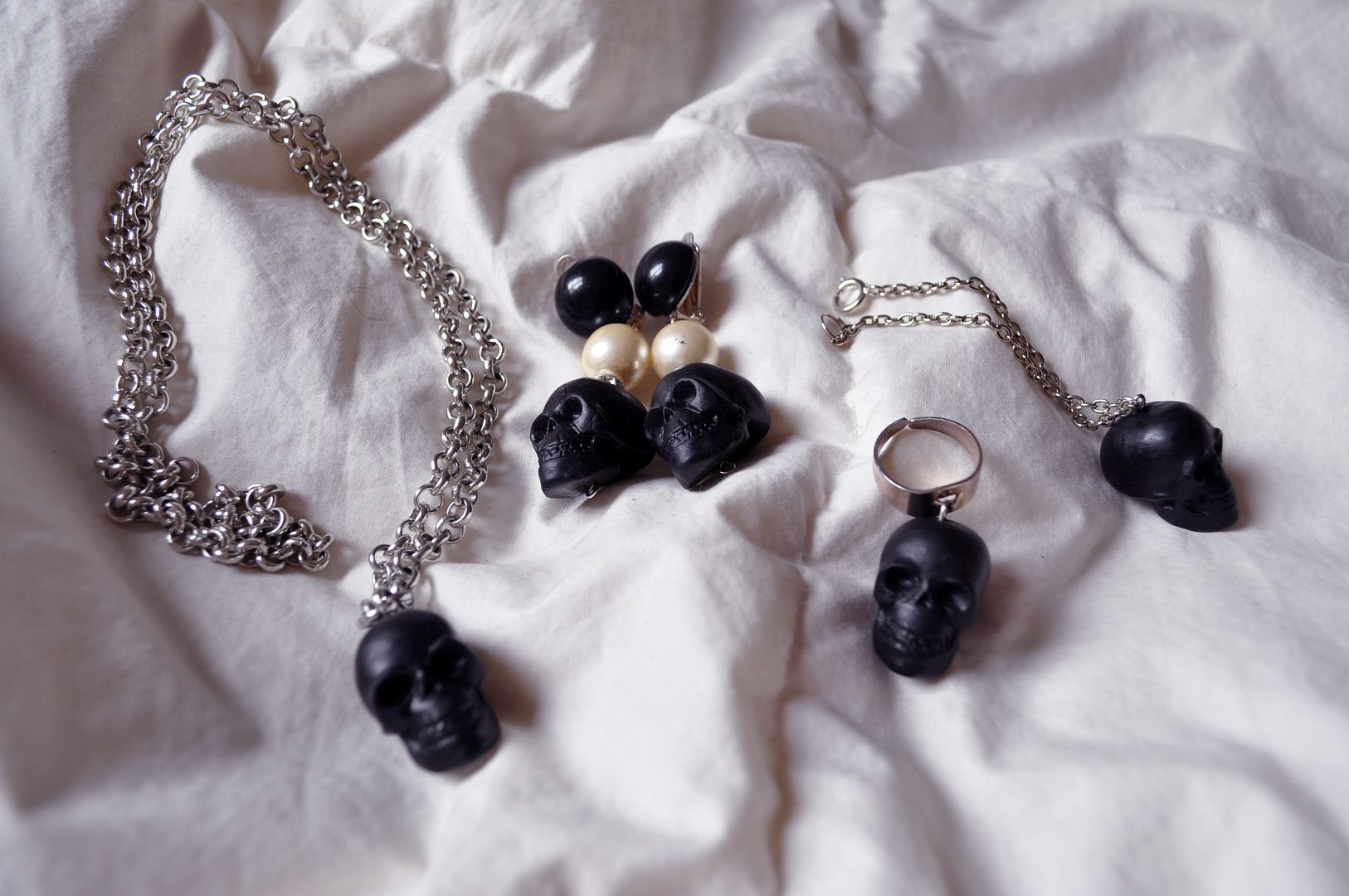 My set composed by necklace, bracelet, earrings and ring made by the gorgeous Alessandra Airò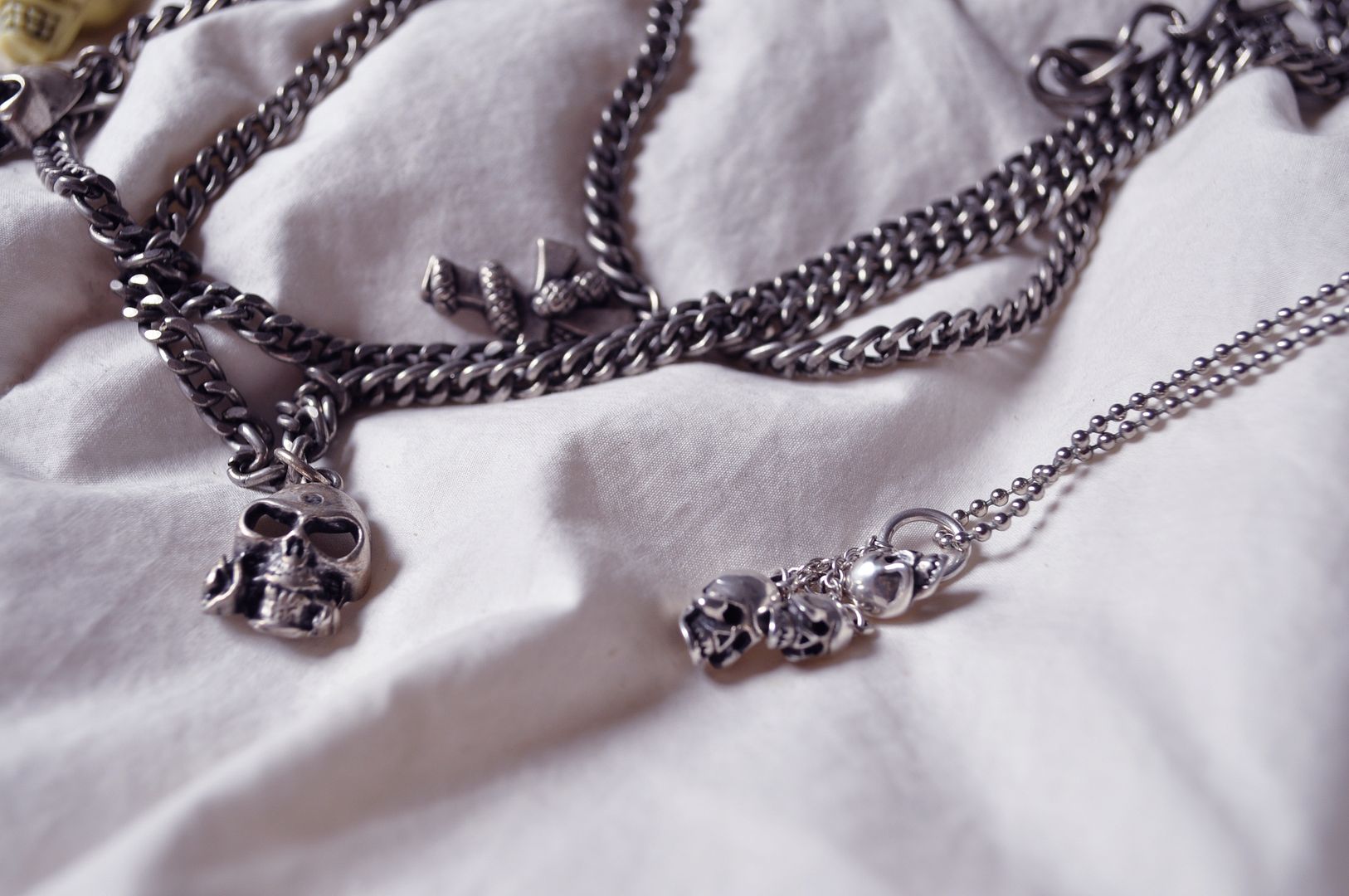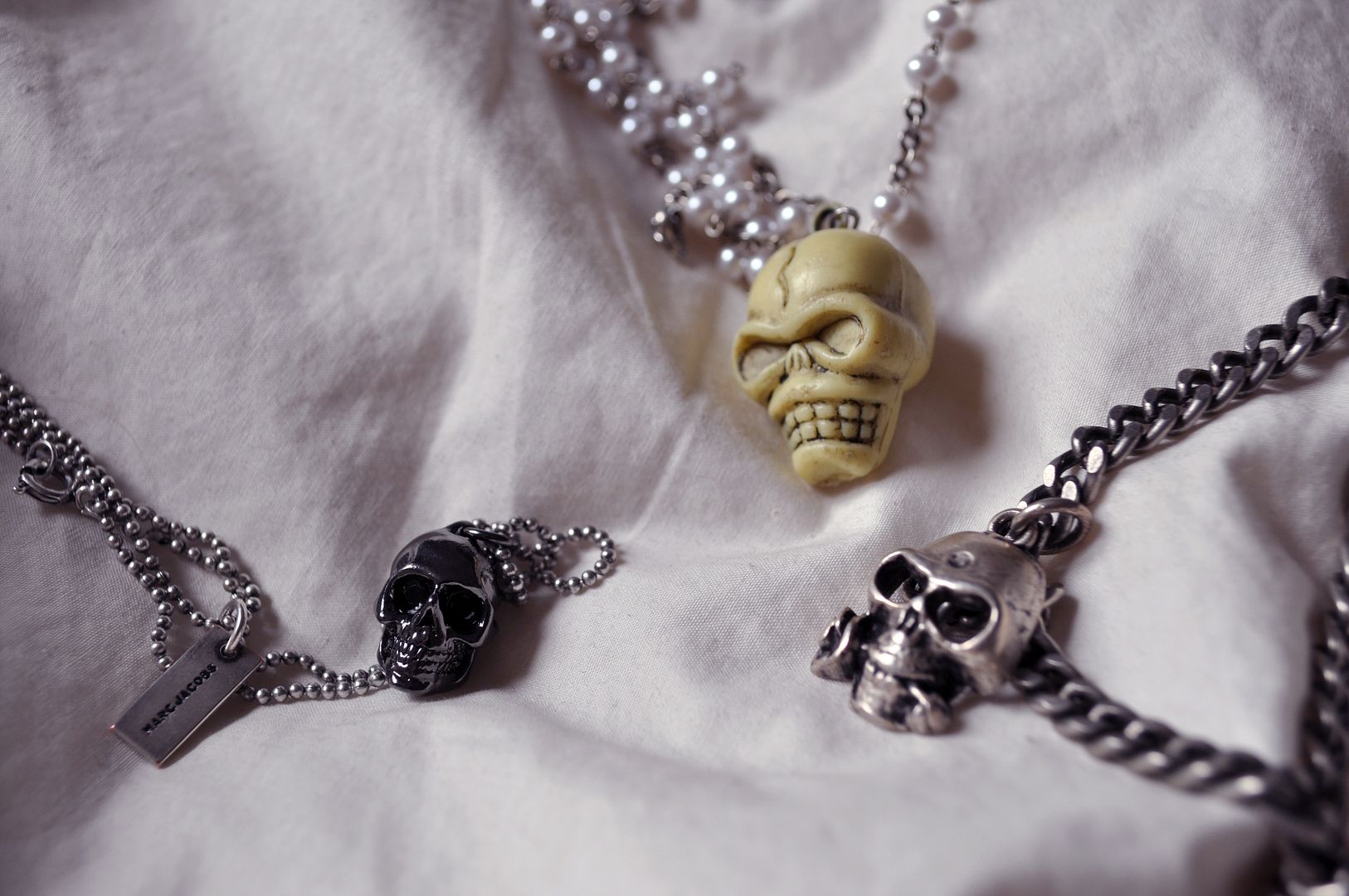 Other four necklaces, the first on the left is by Marc Jacobs, the one on the left was made by me, the one in the middle of the first photo is an old loved one and the one on the right is handmade silver.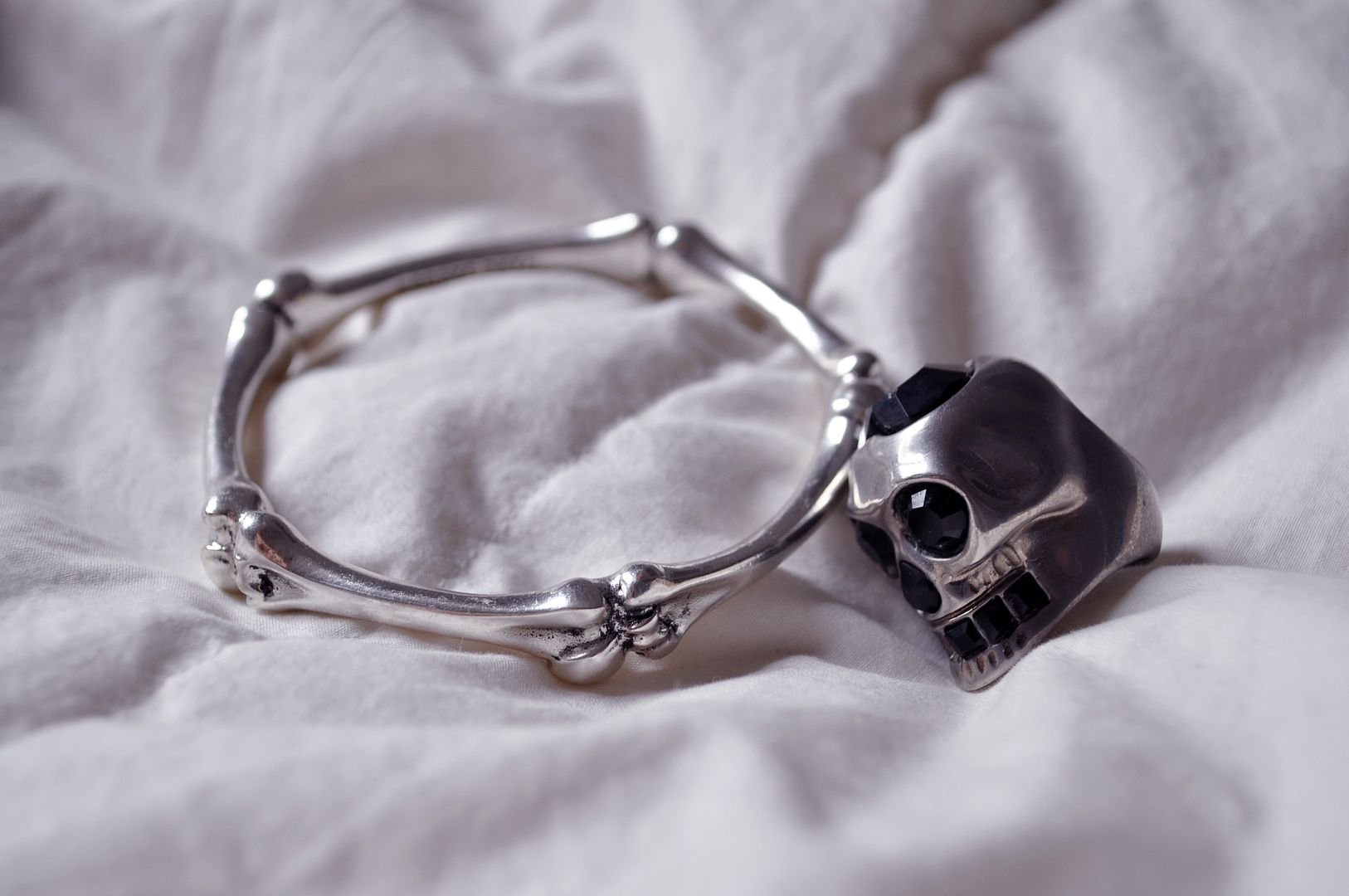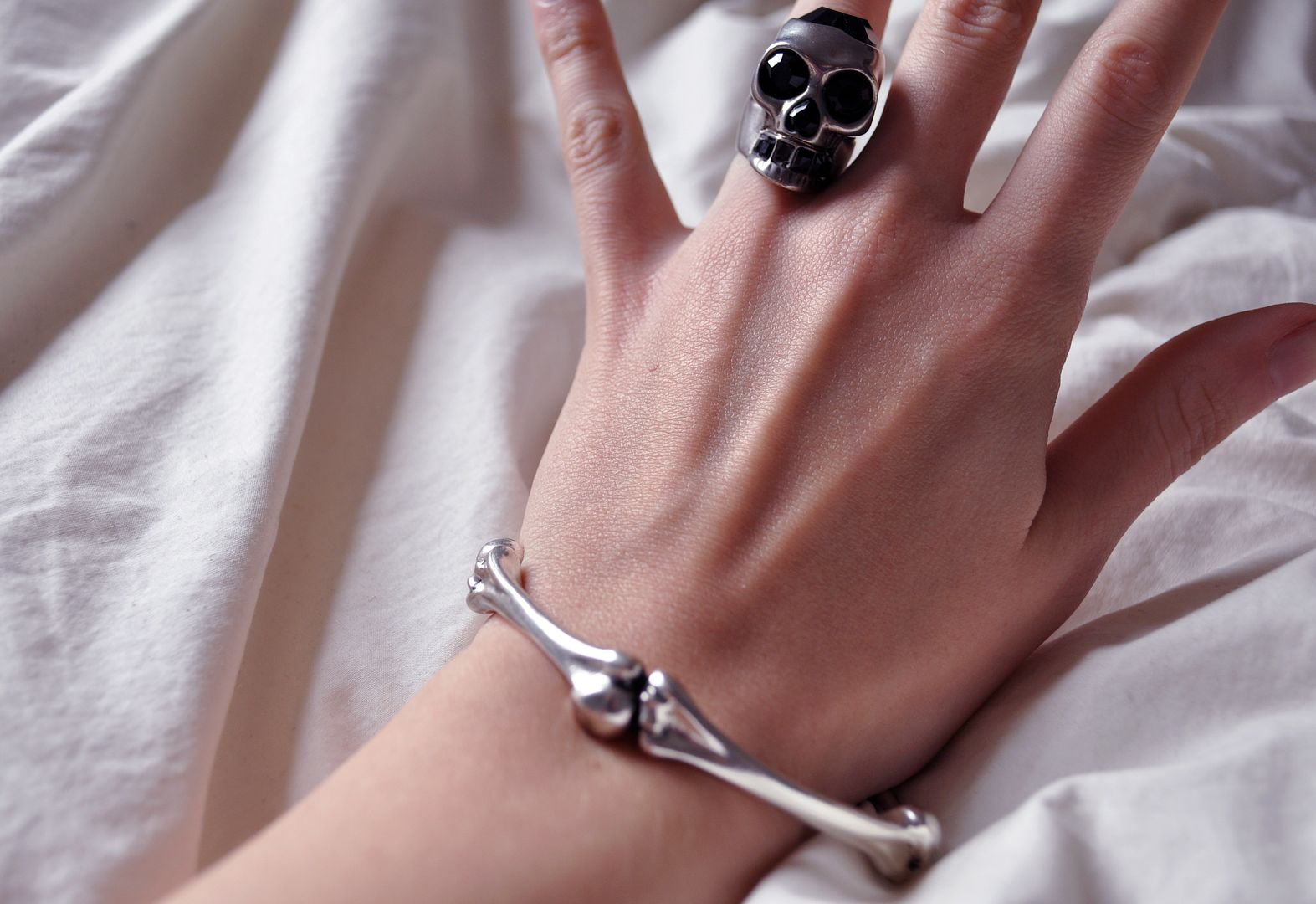 The amazing ring is from Alexander McQueen and the bone bracelet is by Marc Jacobs, bought yesterday
This is a bracelet a bought some years ago, it's silver handmade by Federica Forlini.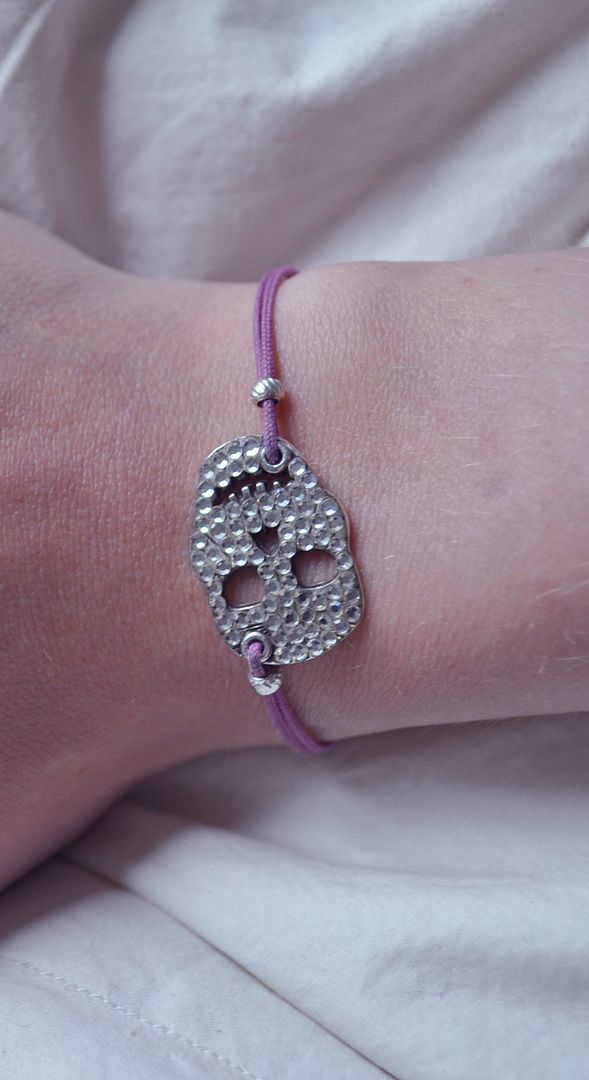 This is a bracelet I never take off, It's by Gas and was given to me for my birthday by one of my best friends, Benni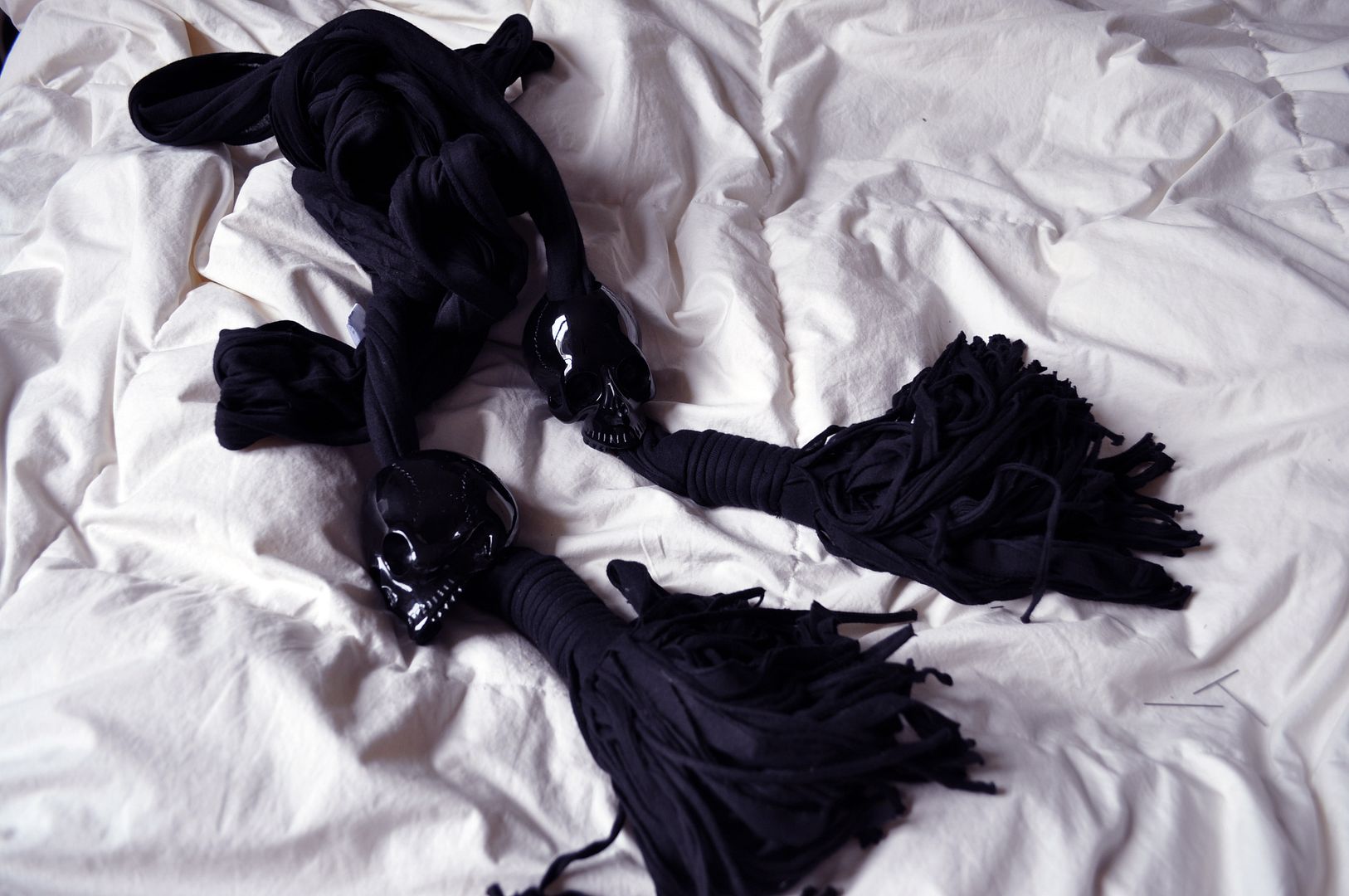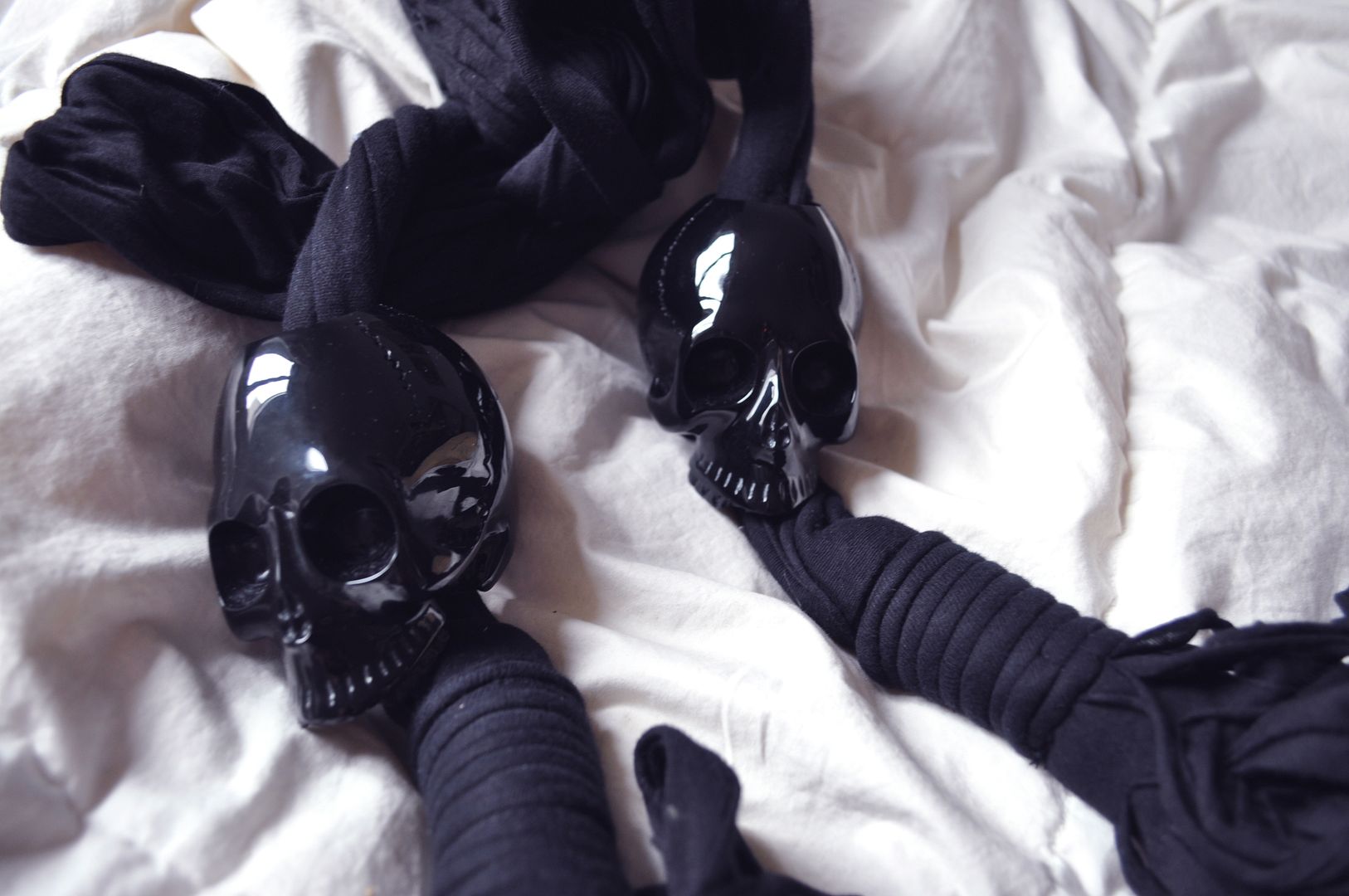 Probably my most loved piece, this Horace black scarf was a present for my last birthday by my friends, they know me well, don't they?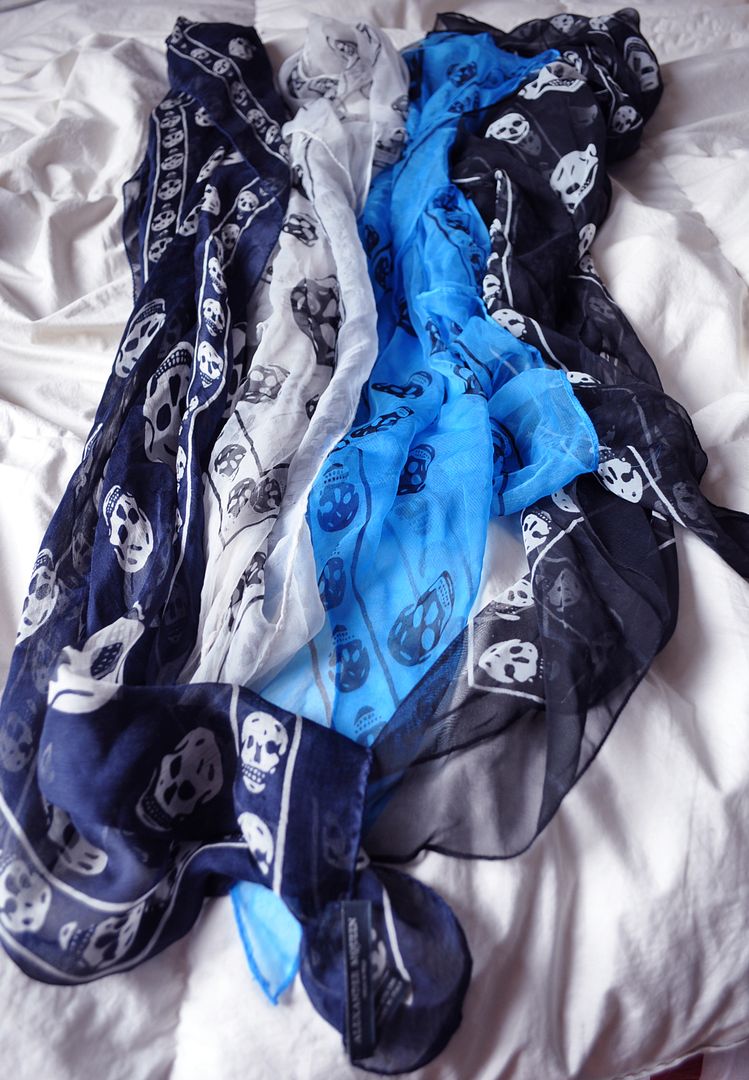 And of course the Alexander McQueen skull scarves, I bought the first one (the blue one) at the beginning of 2008 and always continued, I love them in all the colours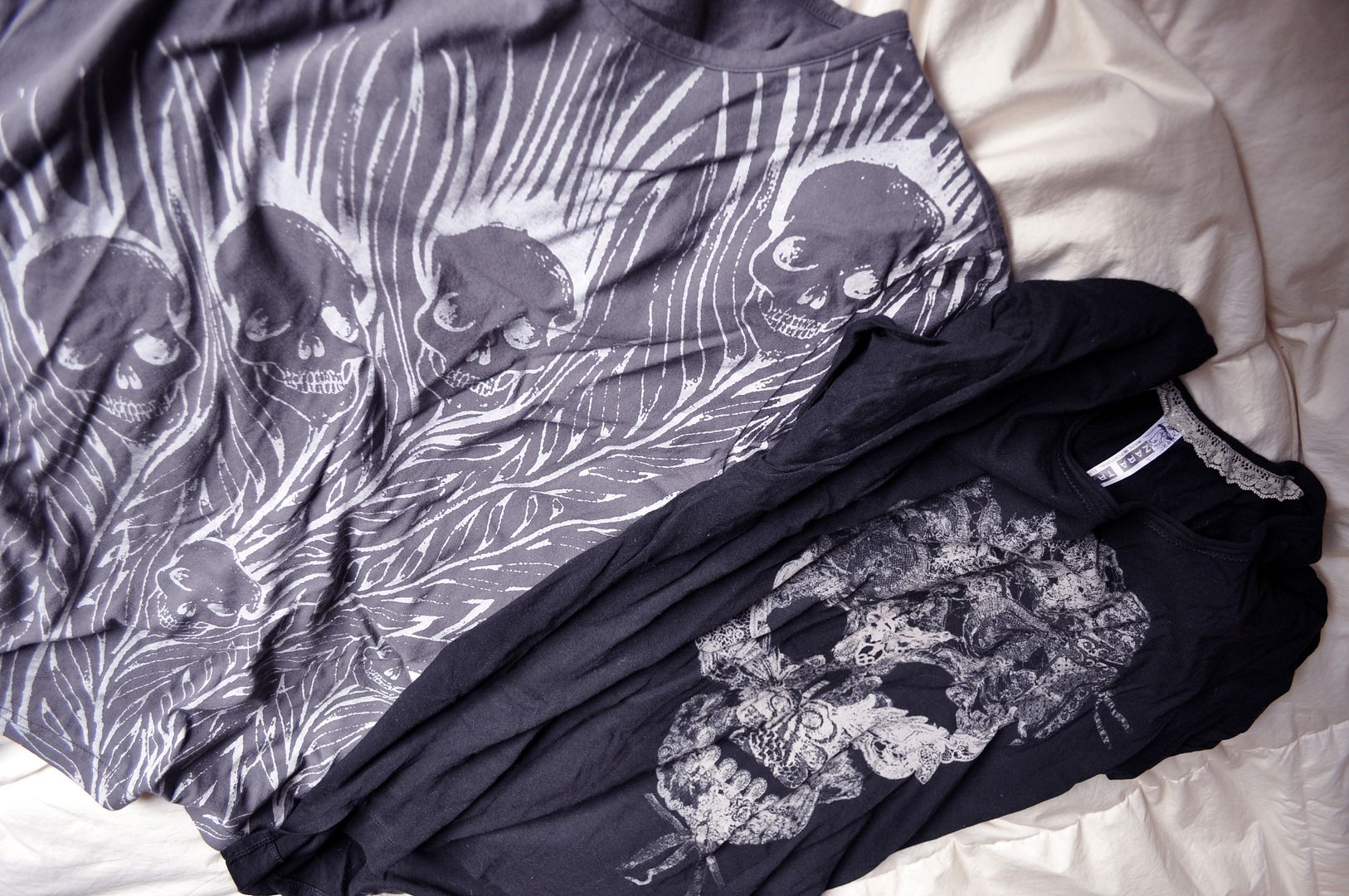 On the left the Matthew Williamson for H&M grey tshirt and on the right an old Zara tshirt
On the left my old Frankie Morello skull tshirt and on the right a Zara shirt I also wore HERE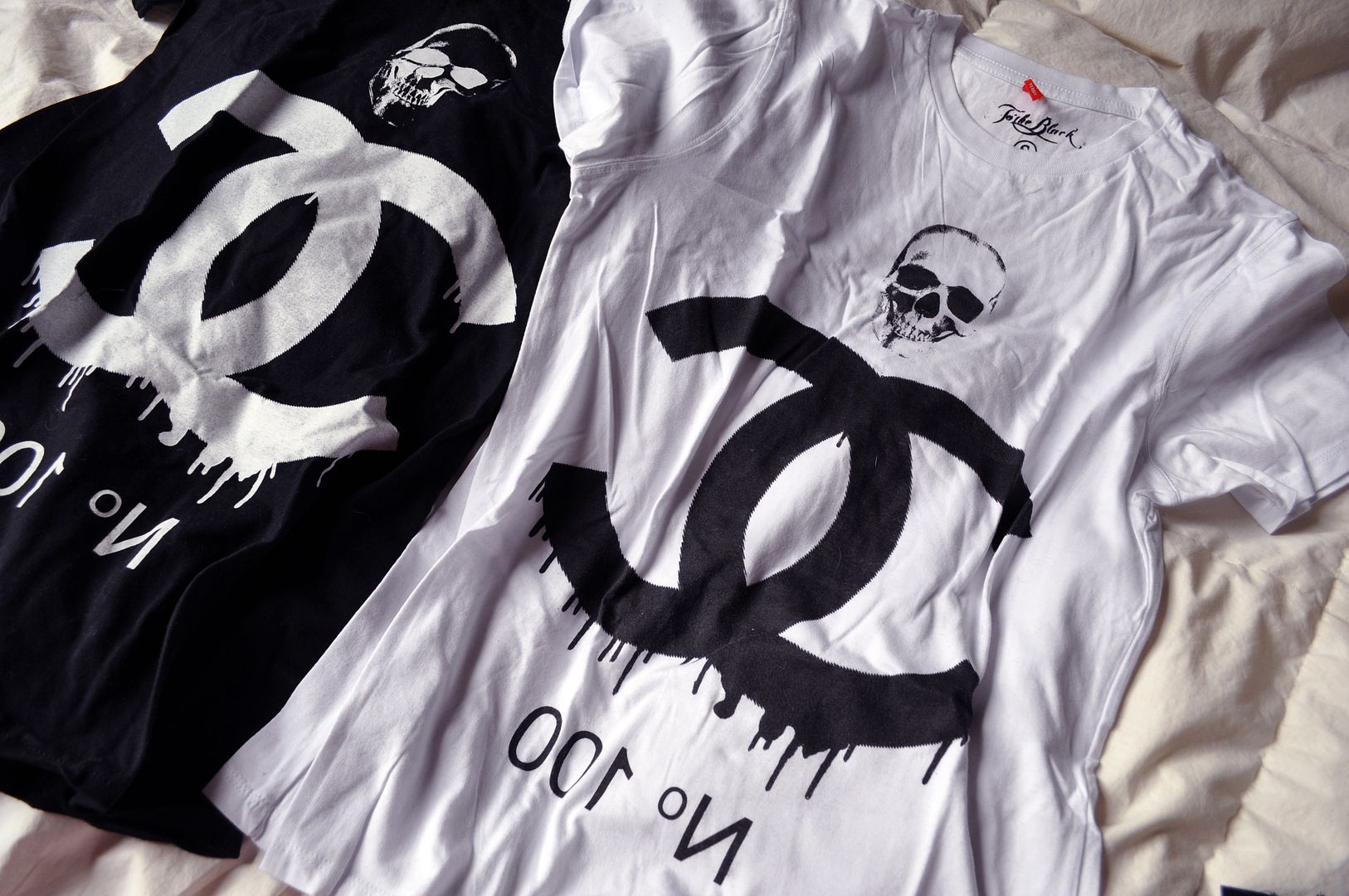 Two cute Fake Chanel tshirt bought on ebay uk last October, you probably have already seen me wearing one of them HERE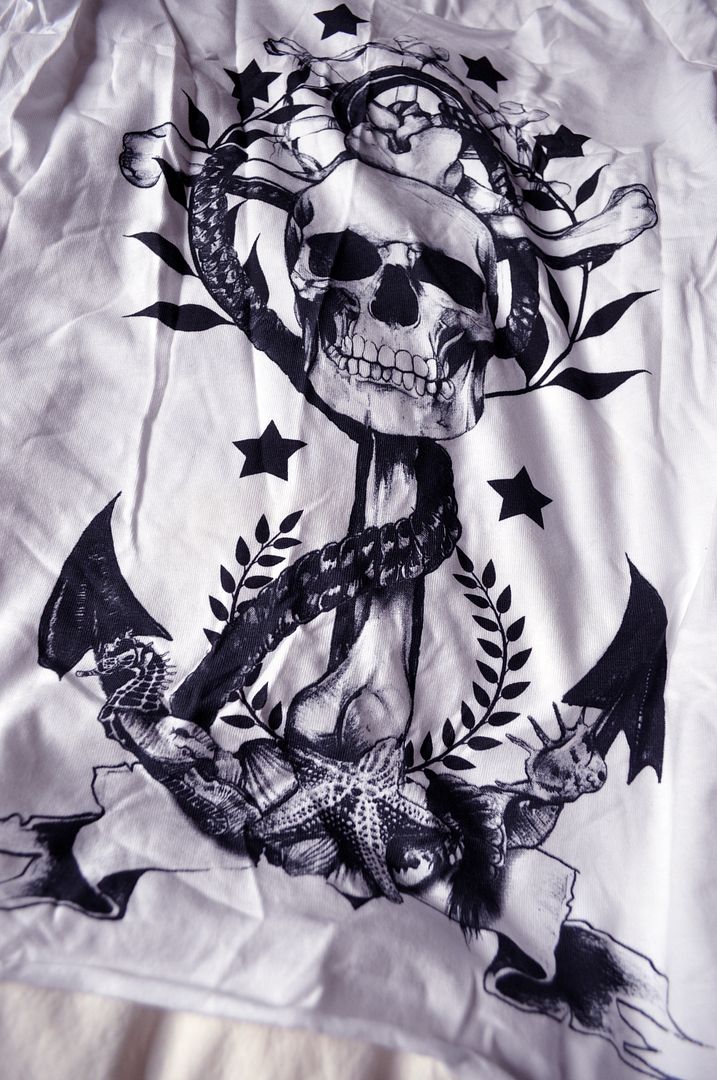 A sailor skull tshirt from Zara I still have to wear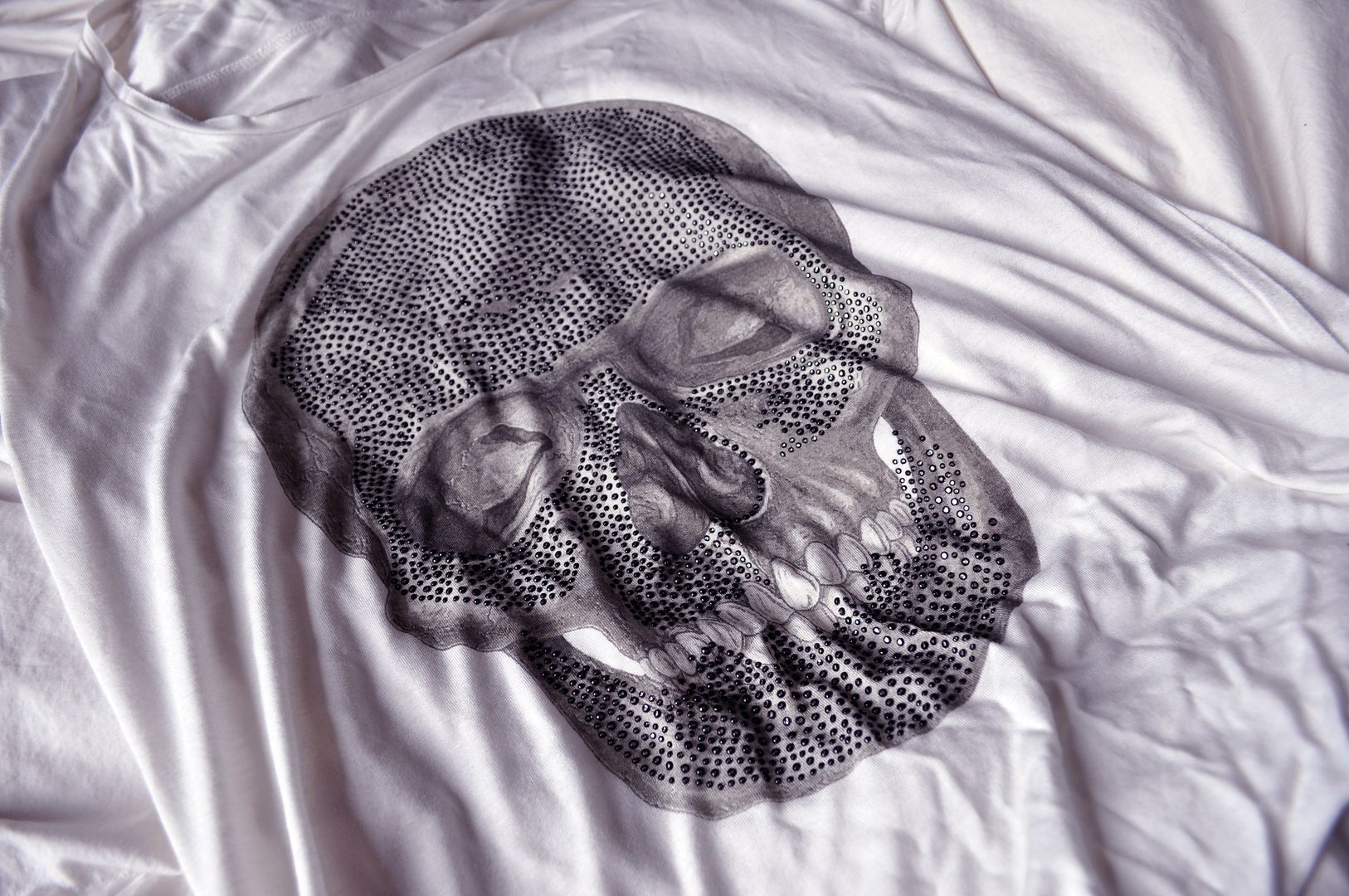 The beautiful tshirt I wore in yesterday's outfit