What do you think happens, when women watch scary movies?
A: they shriek every three seconds
B: they shut their eyes in fear
C: they throw themselves into their date's strong, reassuring arms
The answer is, all three — and none. Of course, reaction A leads to reaction B, which leads to reaction C. So let's be honest: that's just a cunning dating strategy. The real answer is actually very different. Artificial blood and other horror movie props don't really upset us, because most of the time we are too busy admiring the villains' outfits to be scared of thirsty vampires. While we are busy watching the blood staining the clothes of innocent maidens, we also wonder just where we could go get those heels our favorite actress is sporting on the screen right now. We are totally unfazed by the fact that our heroine, and her shoes, are lying in a pool of blood.
We must confess, we may be more pragmatic than you imagined, and maybe a little more morbid. Sometimes we really would like to live up to our dark side in real life, too: and with Halloween coming up shortly, we will be able to do just that. Finally, we will be able to run around town dressed like our favorite horror movie female leads, looking powerful, sexy and dark. Don't worry, no need for artificial blood here: the best, darkest looks work very well without making you look like you're dressed up for a party — they are even safe for work! If you're still not sure, here are our five outfit ideas, inspired by our favorite horror films and TV shows: they will surely appeal to your sinister side. Careful, though: you might end up winning an Oscar with them!
1. Vanessa Ives – Penny Dreadful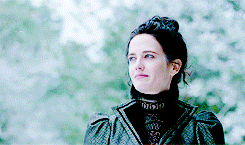 Sure, Vanessa Ives (Penny Dreadful) is terrifying. But she also is terrifying beautiful. If you've been admiring her victorian lace dresses and her gothic but chic elegance this look is for you. And in case you're not into halloween parties, just wear it for an exquisit theatre night with your loved one.
2. Eleven – Stranger Things Eleven might be a preteen girl in the thriller Stranger Things, but a powerful one. She's the force against monsters, human and beasts alike, that threaten the safety of the town's children. Who knows – you might get some of her talents while slipping into her cute schoolgirl outfit below.
 3. Pam – True Blood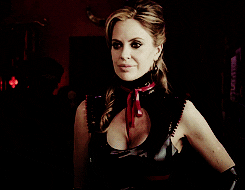 If there is a picture that should be in the dictionary for the word "sex appeal", it would be Pam. The True Blood Vampire not only has exquisite choice in lovers but also in fashion. A gift that we copy right away.
4. Carrie White – Carrie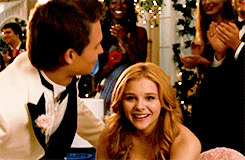 Stephen King's character Carrie is hard to forget: gifted with the power of telekinesis, struggling with her cruel mother and a lack of friends she finally gets to be prom queen. Which ends in a blood bath. We'll gladly skip the last part but definitely go for her nice prom outfit.
5. Samara – The Ring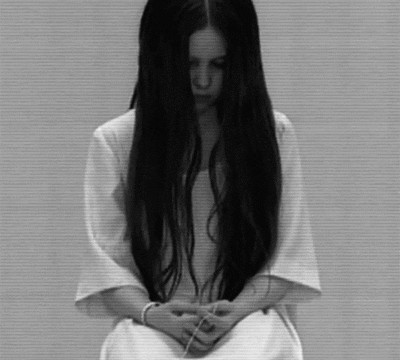 This is an outfit that definitely looks good on any video tape. You might not seek the same intention as Samara does with her tape in the movie The Ring but you would still look marvelous.