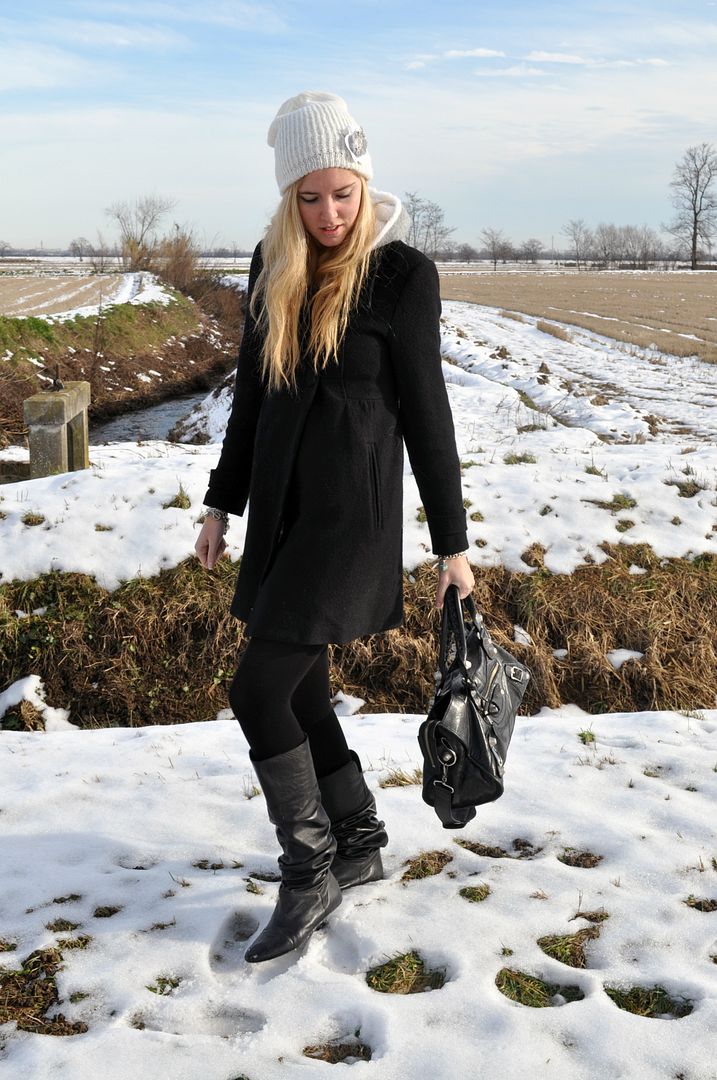 Here I am at the end, after many lunches and dinners between relatives and friends I'm able to upload the first photos taken in the last days spent by eating, unwrapping presents and telling everybody about my experience in Chicago. Italy is still partially covered by snow and I couldn't wait to take some photos in the country: yesterday before another lunch I managed to do it. The positive thing about being home (moreover the fact I missed my family and friends a lot) is that I'm able to use all my closet full of different bags, shoes and clothes. You'll see me wearing more various accessories and I'll try to mix my way even more 😀
On the Christmas day I took some photos with my mum and my sisters, that I think I'll upload tomorrow or this night If i can find some time, these ones are from yesterday, the 26th december. After a huge lunch with Richie's relatives (Isn't his little brother Chicco in the photo with me adorable?) we relaxed a bit at his house and I didn't loose time starting to mess with Nuvola, my favourite cat ever. We were also able to see at the cinema two movies I really didn't want to miss, that is Sherlock Holmes and Brothers, both of them really amazing even if very different from each other (anyway Jake Gyllenhaal is my favourite actor, after I saw him in Donnie Darko 3 or 4 years ago).
I want to thank you all for the lovely Christmas mails I received, you're sweet as always, I don't know how to thank you!
Eccomi finalmente, dopo varii pranzi e cene tra parenti ed amici riesco a caricare le prime foto di questi giorni passati a mangiare, scartare regali e raccontare della mia esperienza a Chicago.L'italia è ancora in buona parte coperta dalla neve, e non vedevo l'ora di scattare qualche foto in campagna: ieri prima dell'ennesimo pranzo ho colto l'occasione. La cosa positiva dell'essere tornata a casa (oltre al fatto che naturalmente famiglia ed amici mi mancavano parecchio) è il poter rivedere e tornare a riutilizzare tutto il mio guardaroba pieno di borse, scarpe e vestiti diversi. Mi vedrete quindi finalmente con accessori più varii e tenterò di mixare ancora di più a modo mio 😀
Il giorno di Natale ho fatto delle foto insieme a mia mamma ed alle mie sorelle, che penso uploaderò domani o stasera se trovo il tempo, queste invece sono di ieri, il 26 dicembre. Dopo un mega pranzo con i parenti di Richie (non è adorabile il suo fratellino Chicco nella foto insieme a me?) ci siamo rilassati a casa sua e non ho perso tempo a tormentare Nuvola, il mio gattone preferito. Sono riuscita a vedere al cinema anche due film che non volevo assolutamente perdere, ossia Sherlock Holmes e Brothers, entrambi bellissimi anche se molto diversi tra loro (d'altra parte Jake Gyllenhaall è il mio attore preferito, da quando, 3 o 4 anni fa, l'ho visto in Donnie Darko).
Grazie delle numerose mails di auguri, siete dolcissimi come sempre, e non so come ringraziarvi!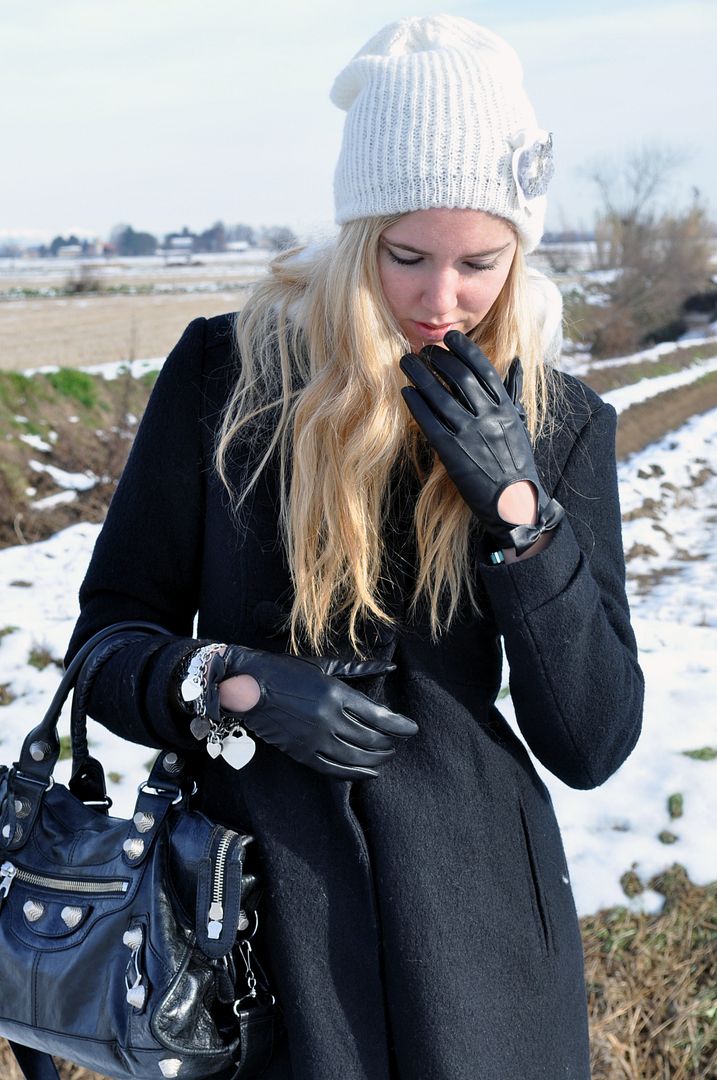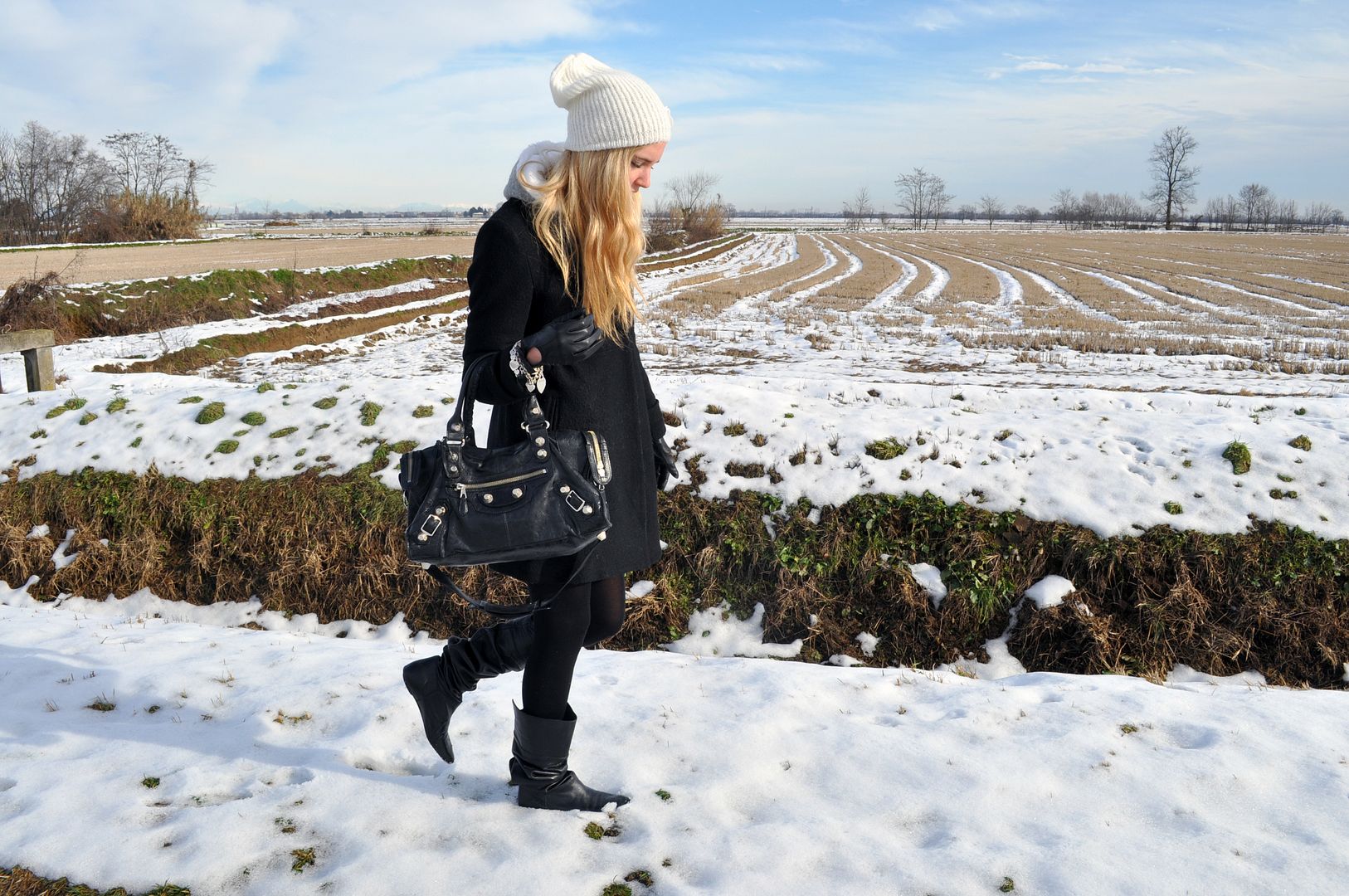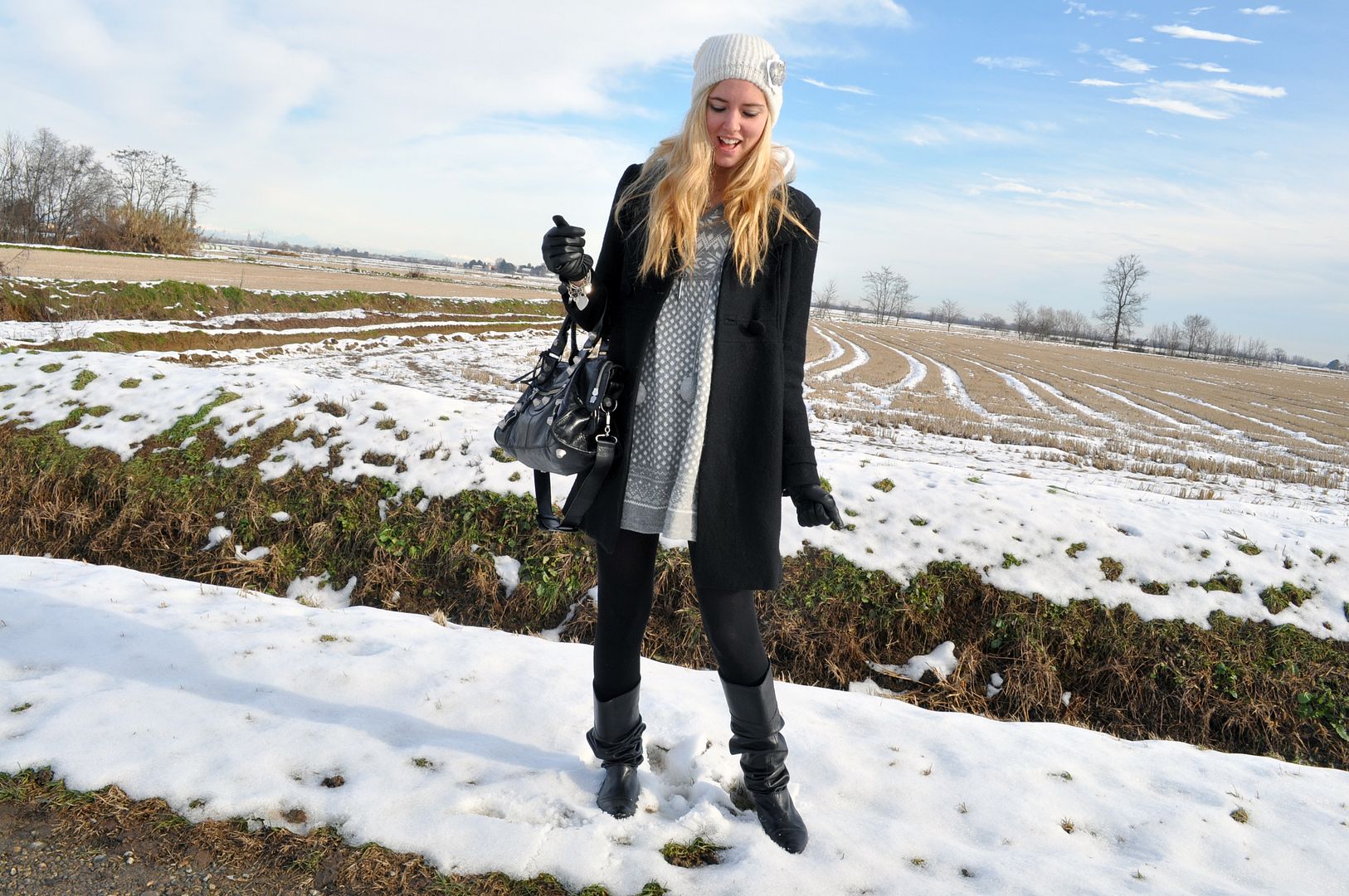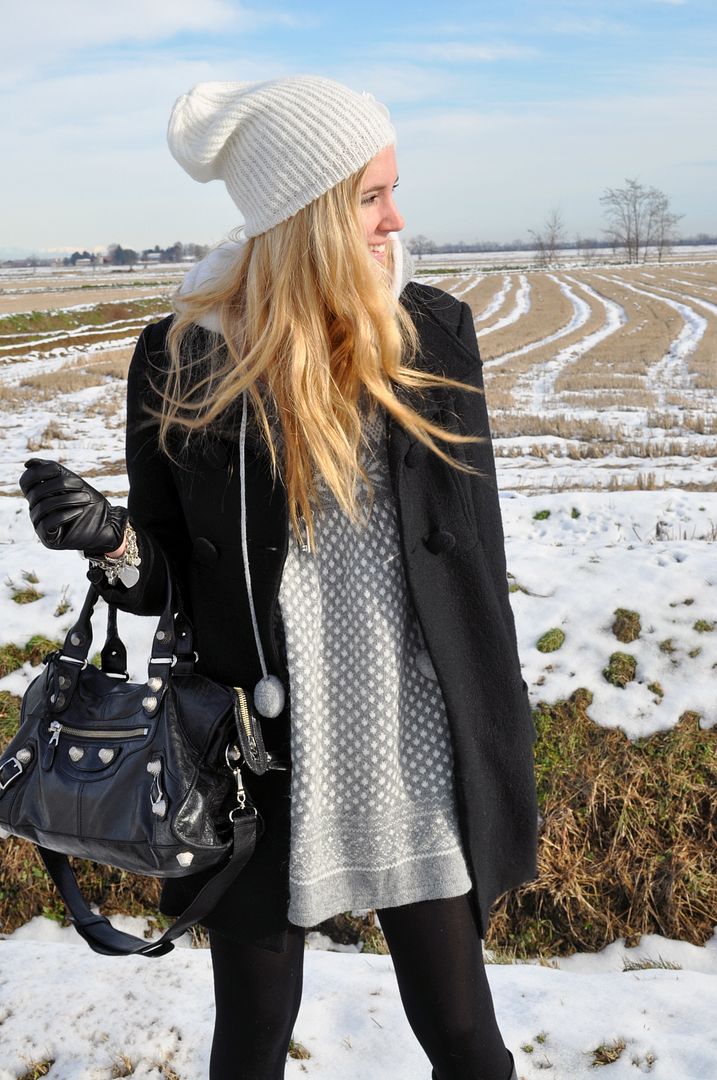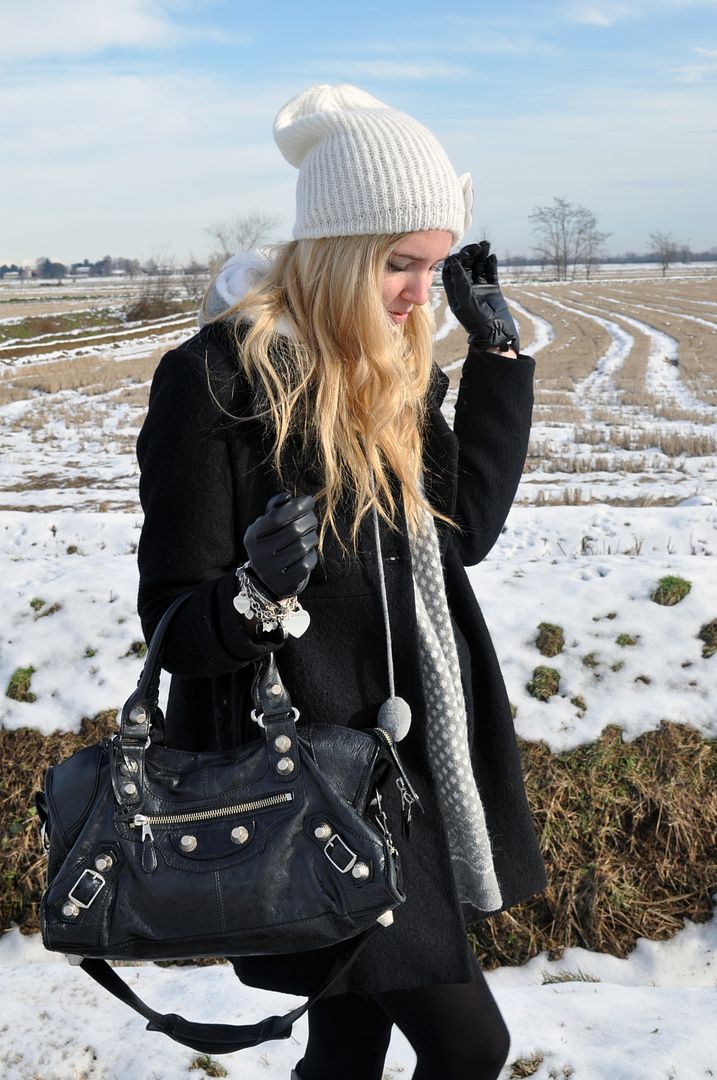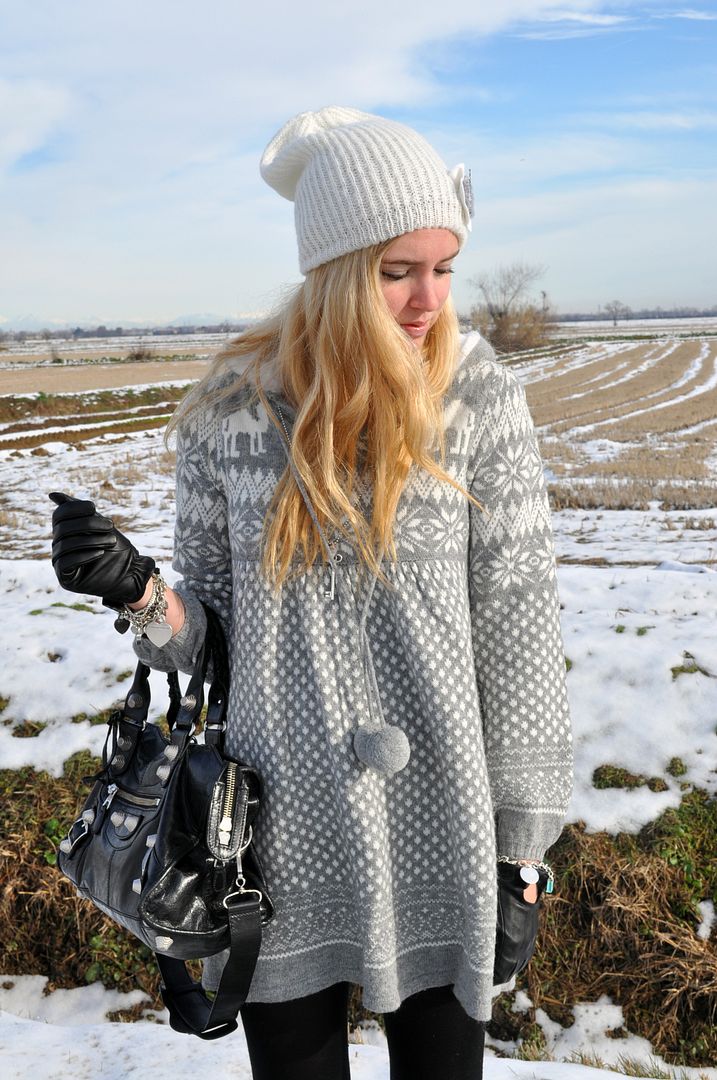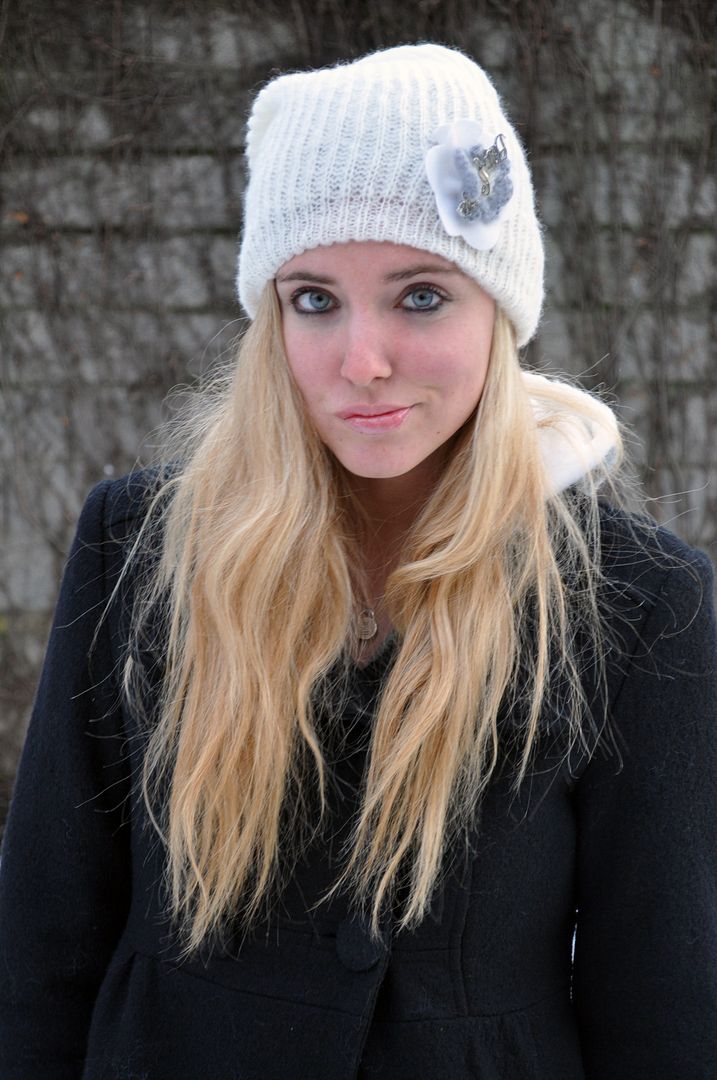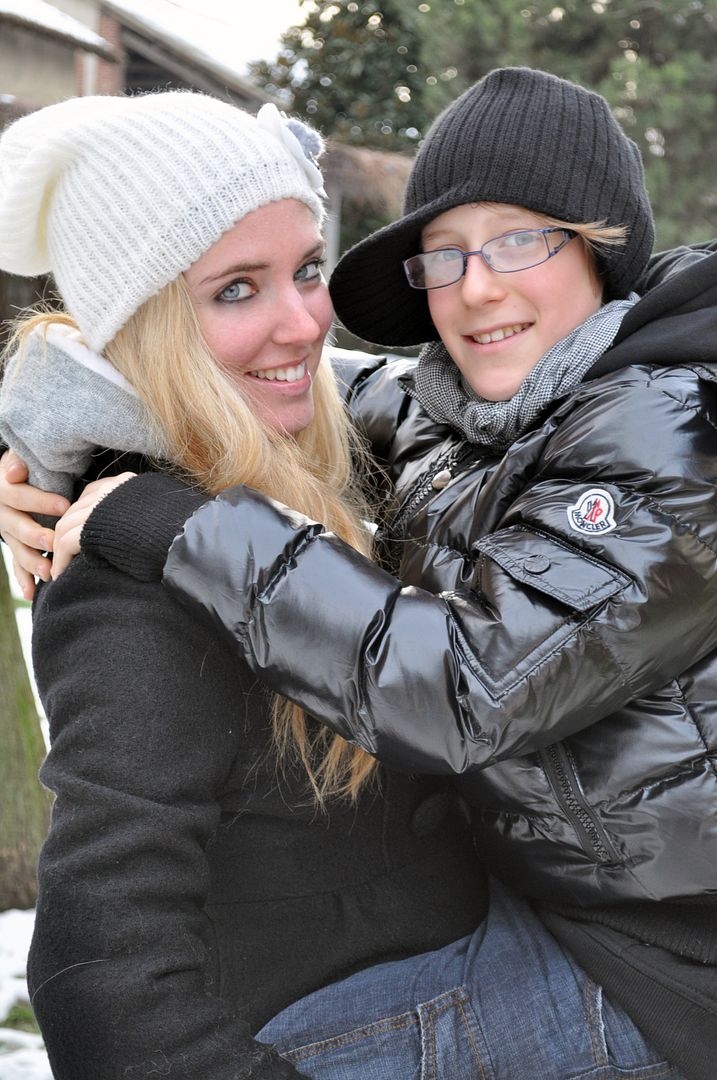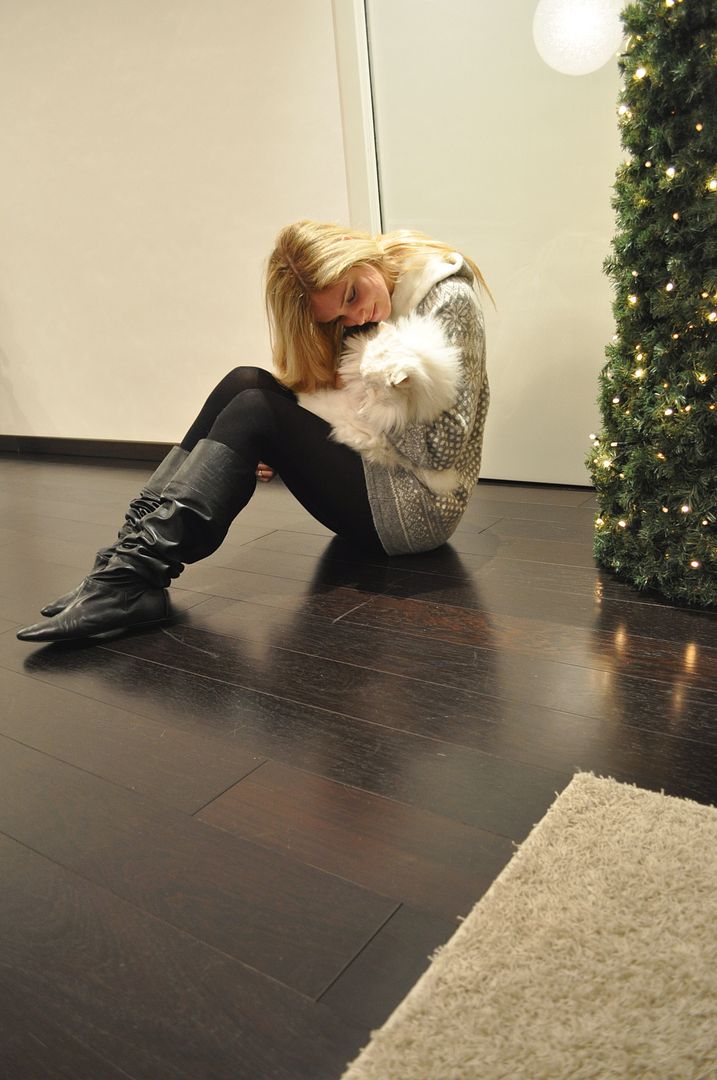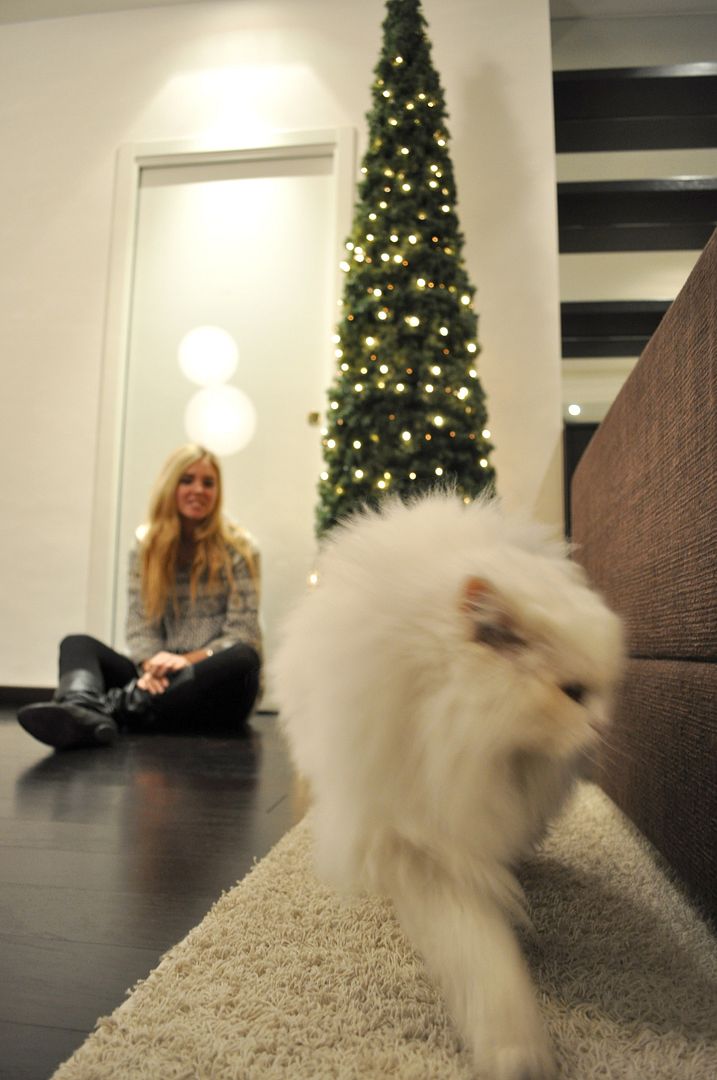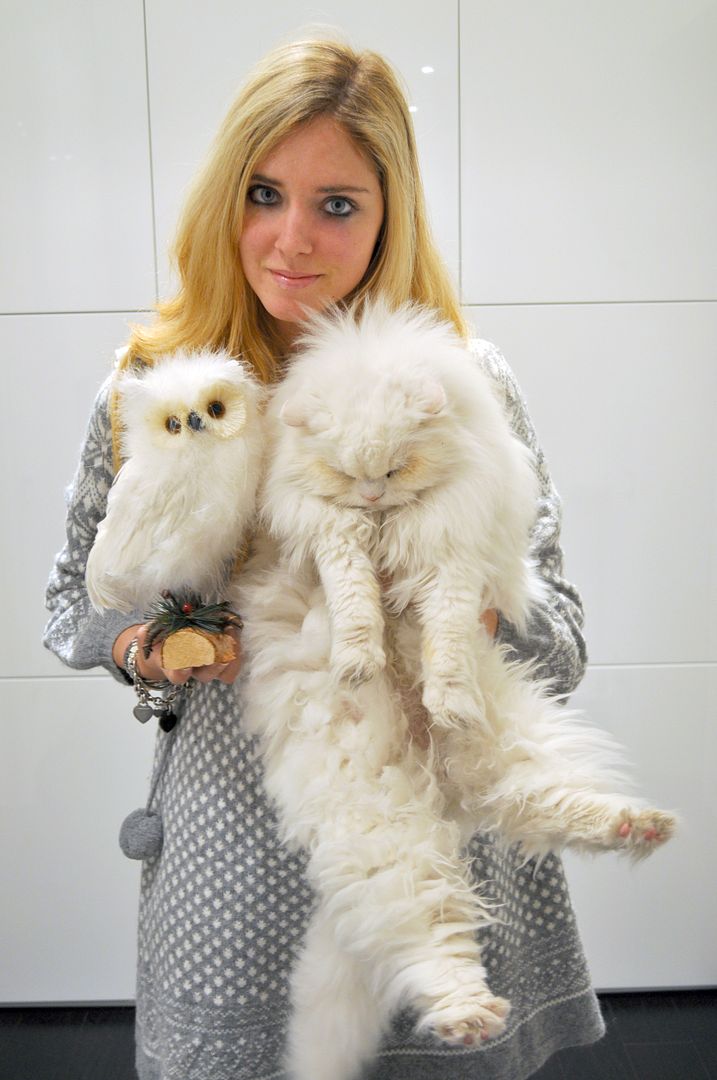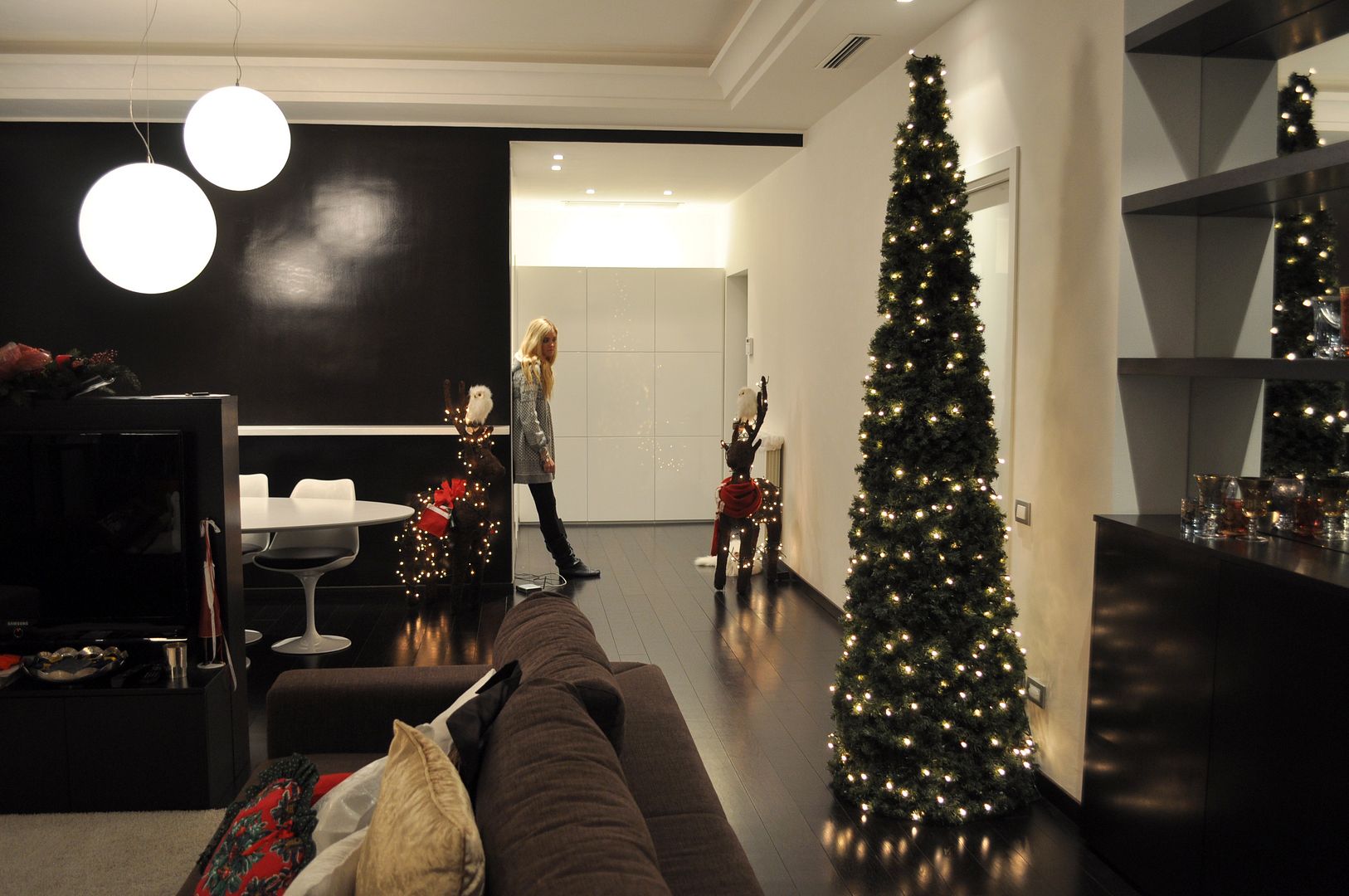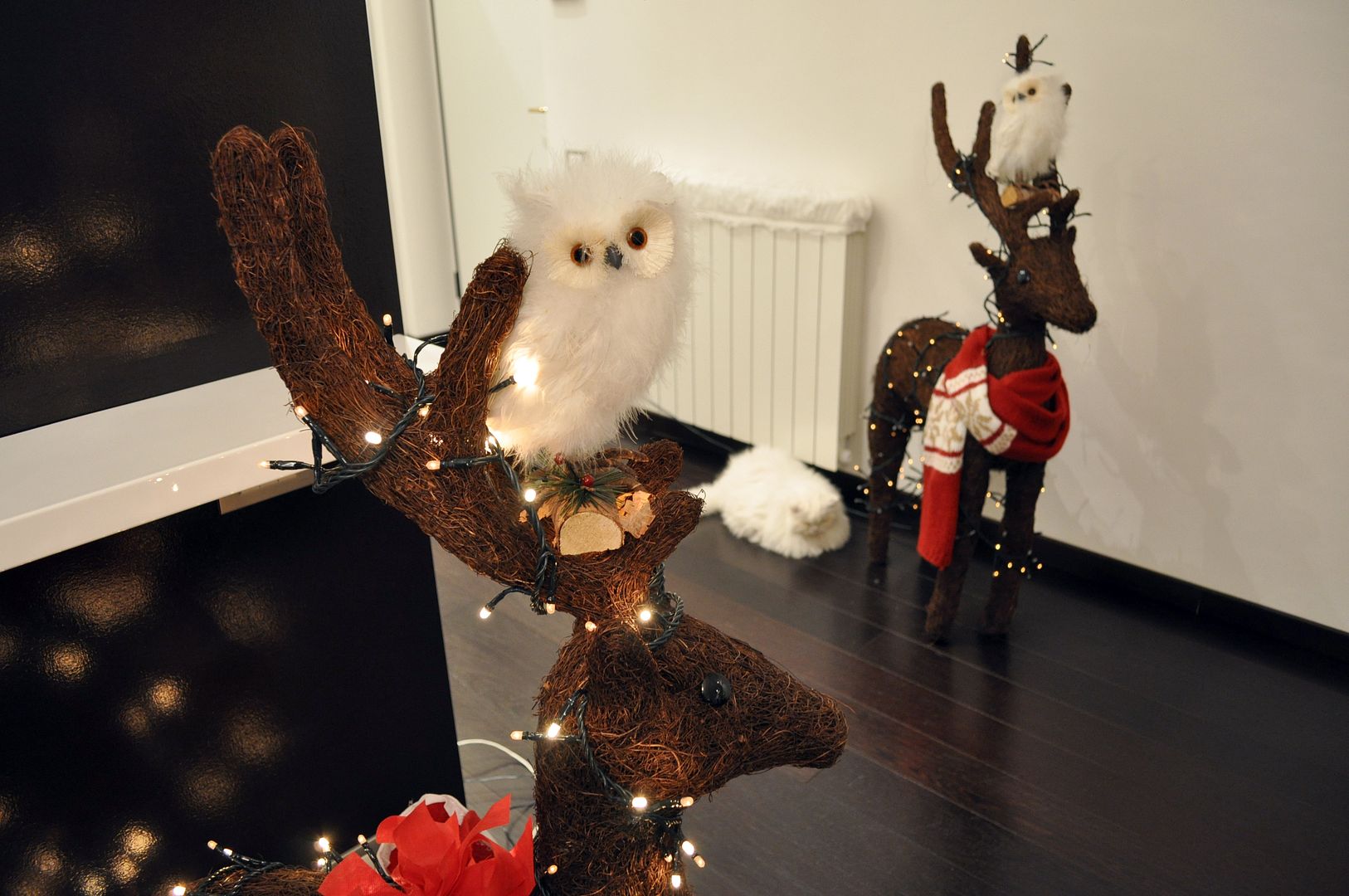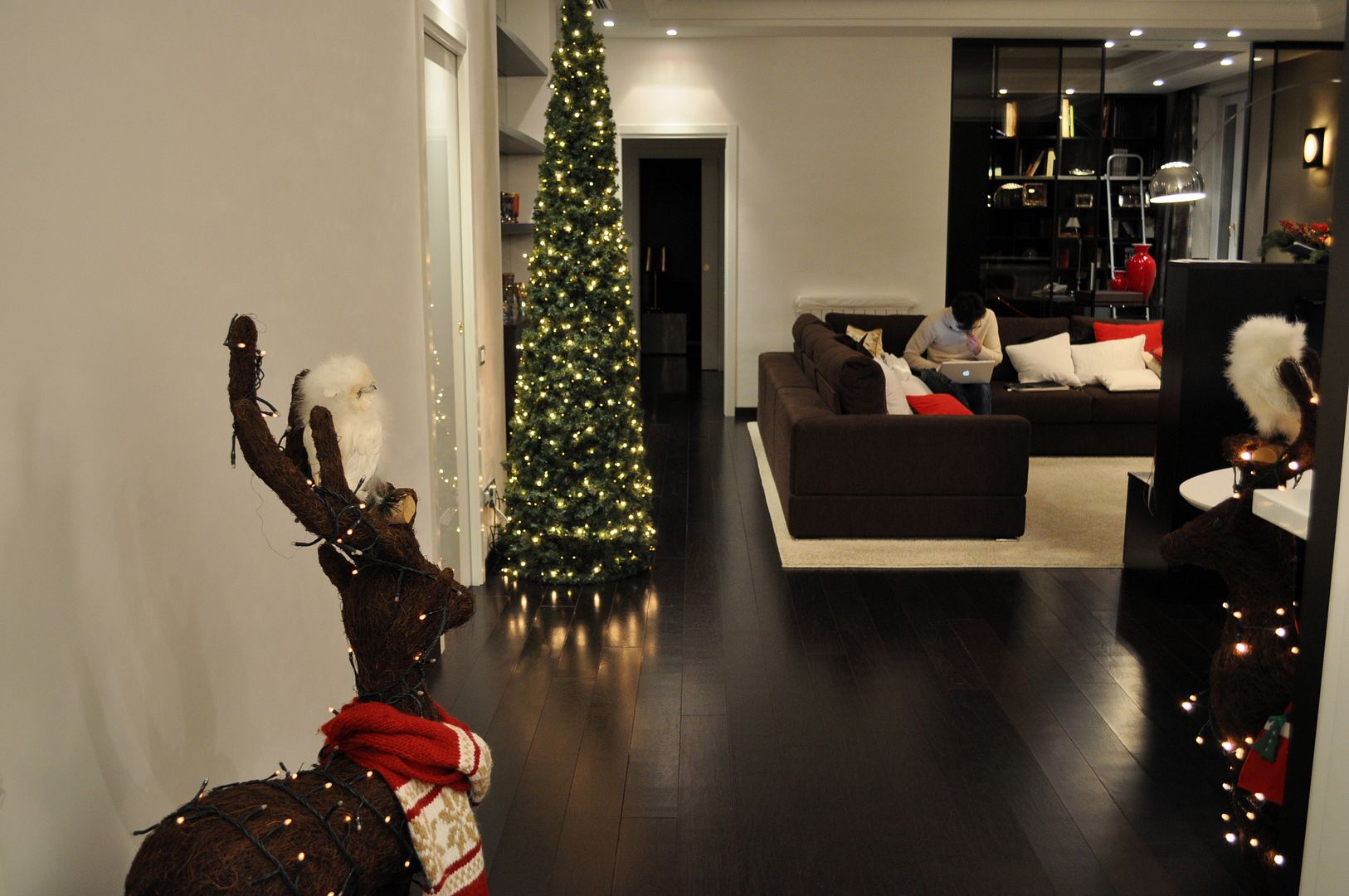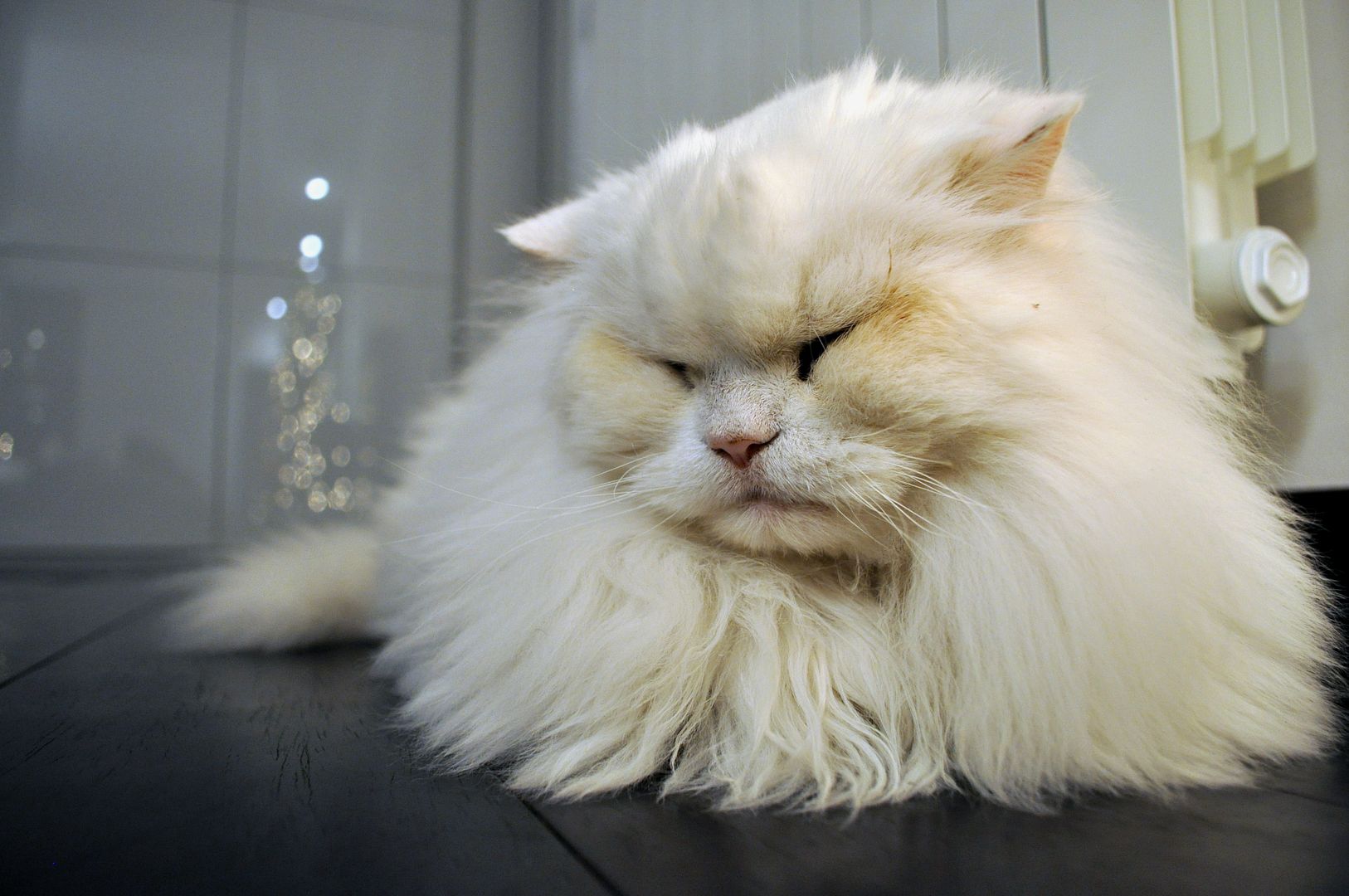 LOLITA BLACK LEATHER BOOTS
ZARA GREY DRESS
BOW LEATHER GLOVES BY PATRIZIA PEPE (present from my dad 😀 )
WHITE HAT (one of Christmas' presents)
ZARA BLACK COAT
BALENCIAGA BLACK GIANT PARTIME
TIFFANY NECKLACES