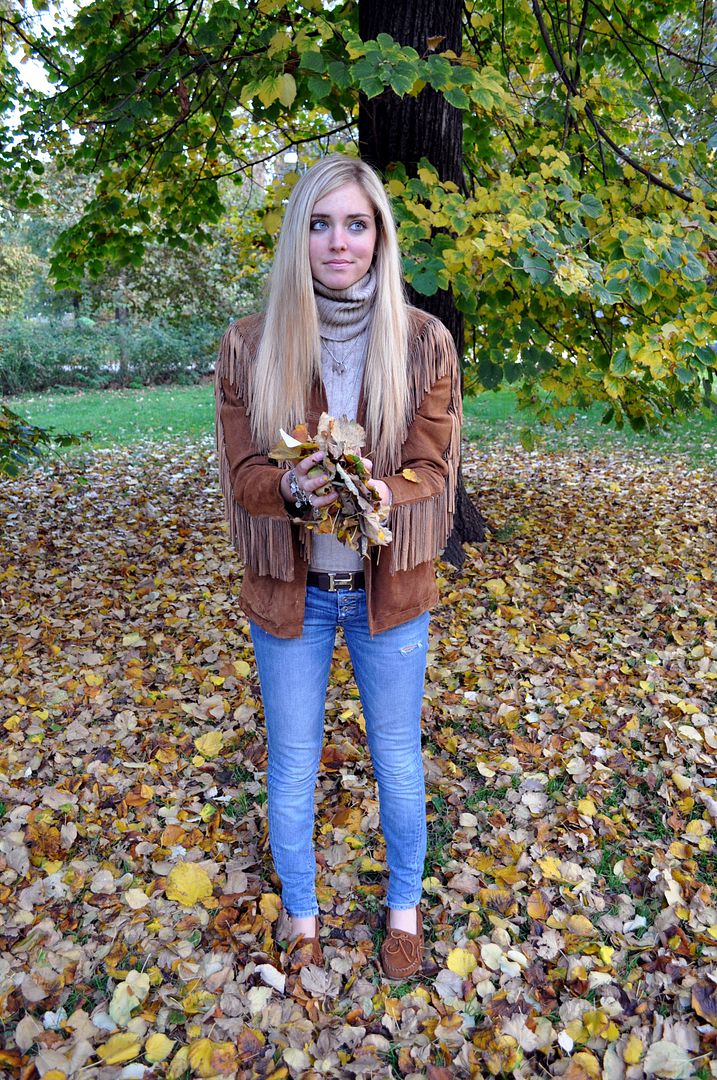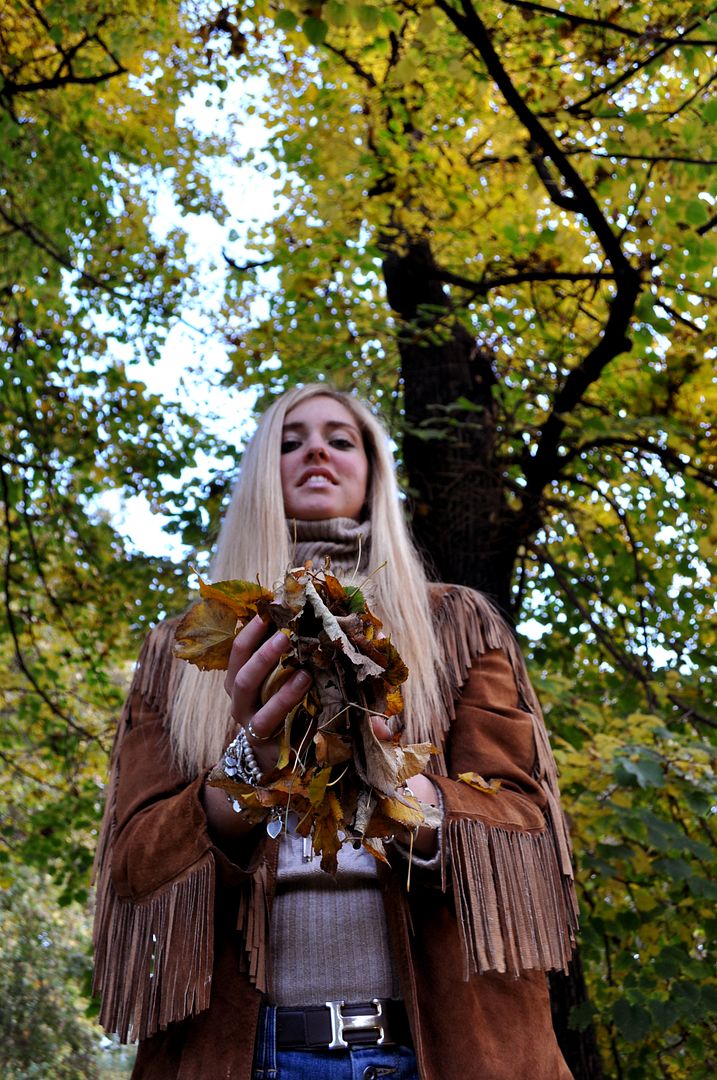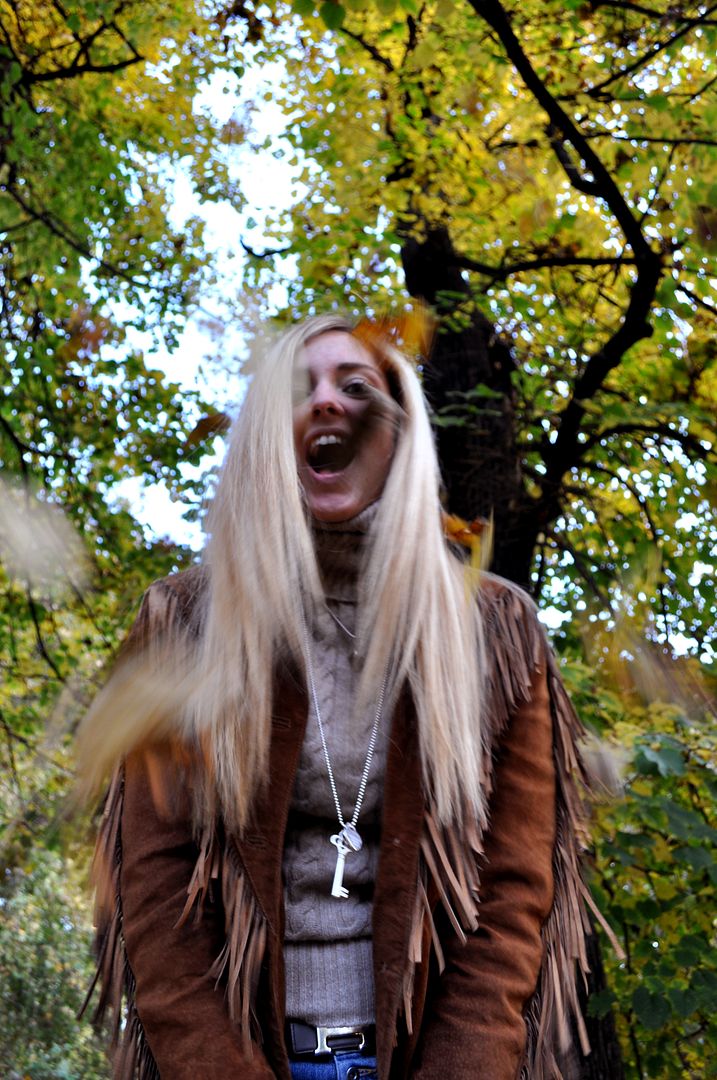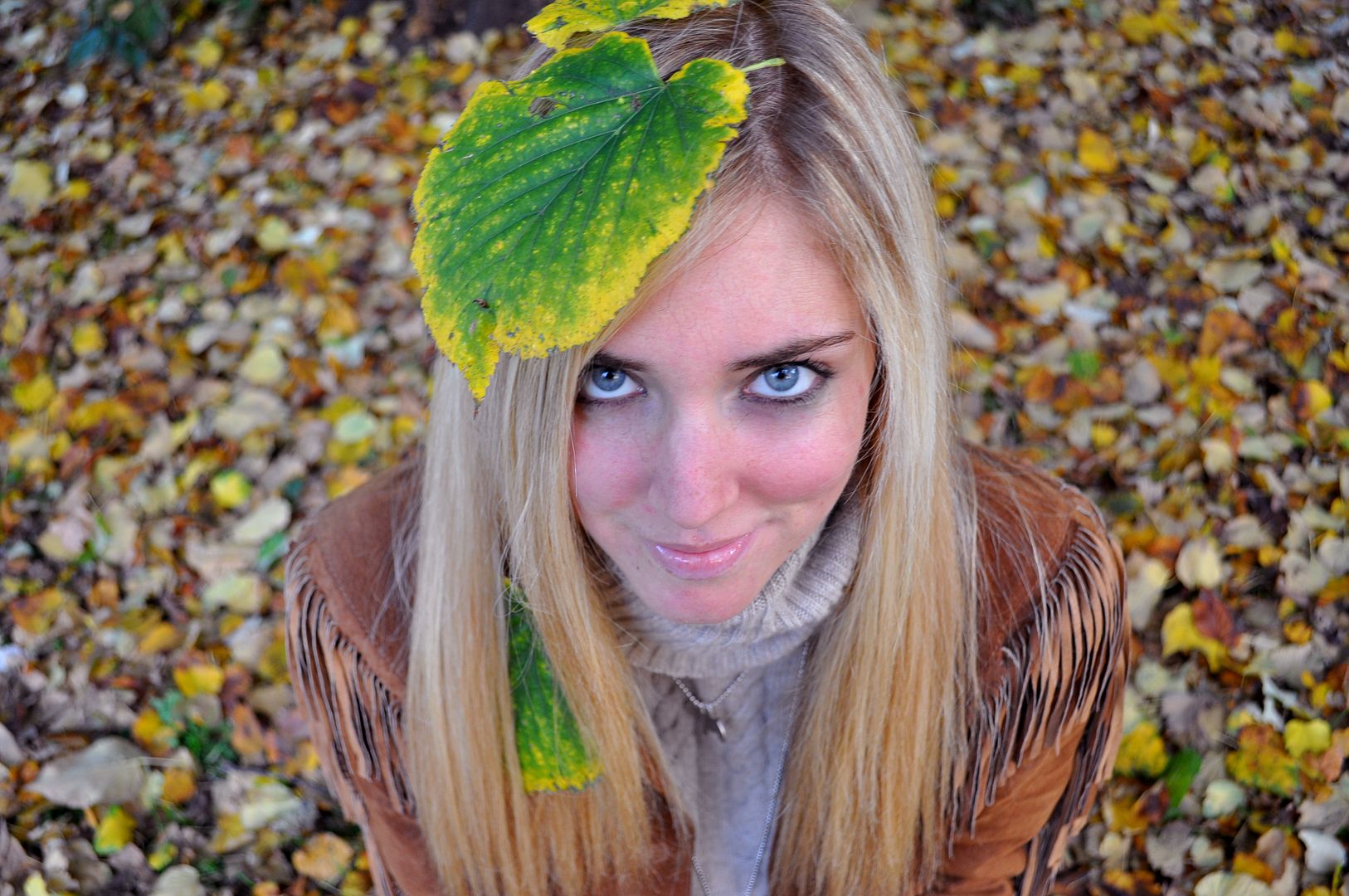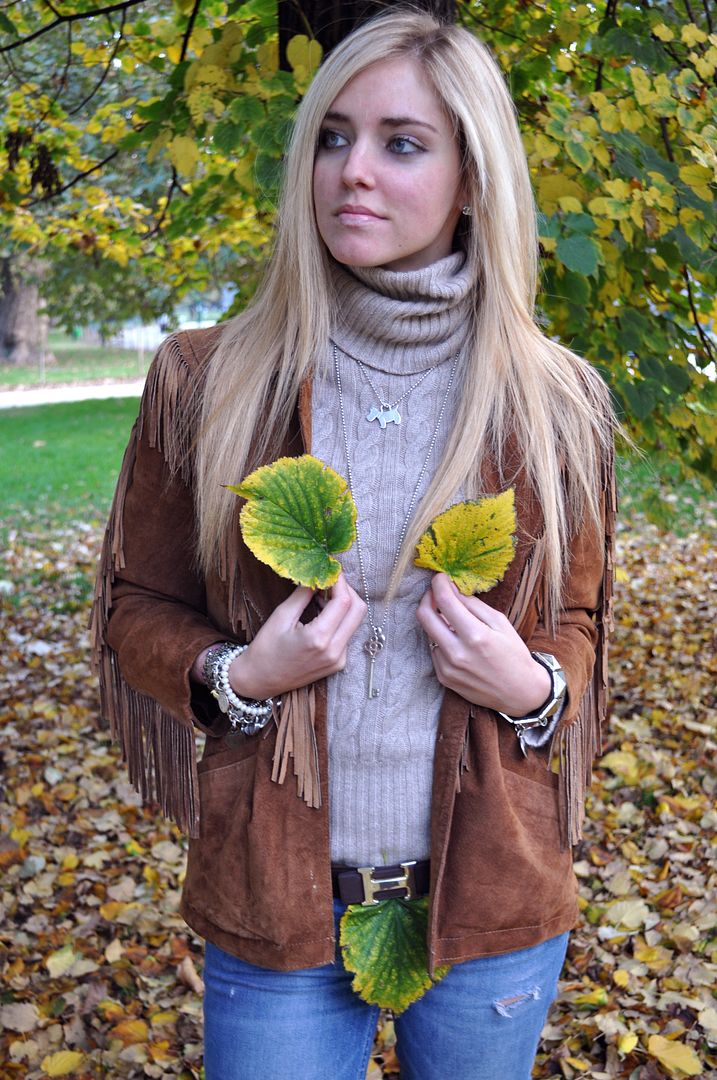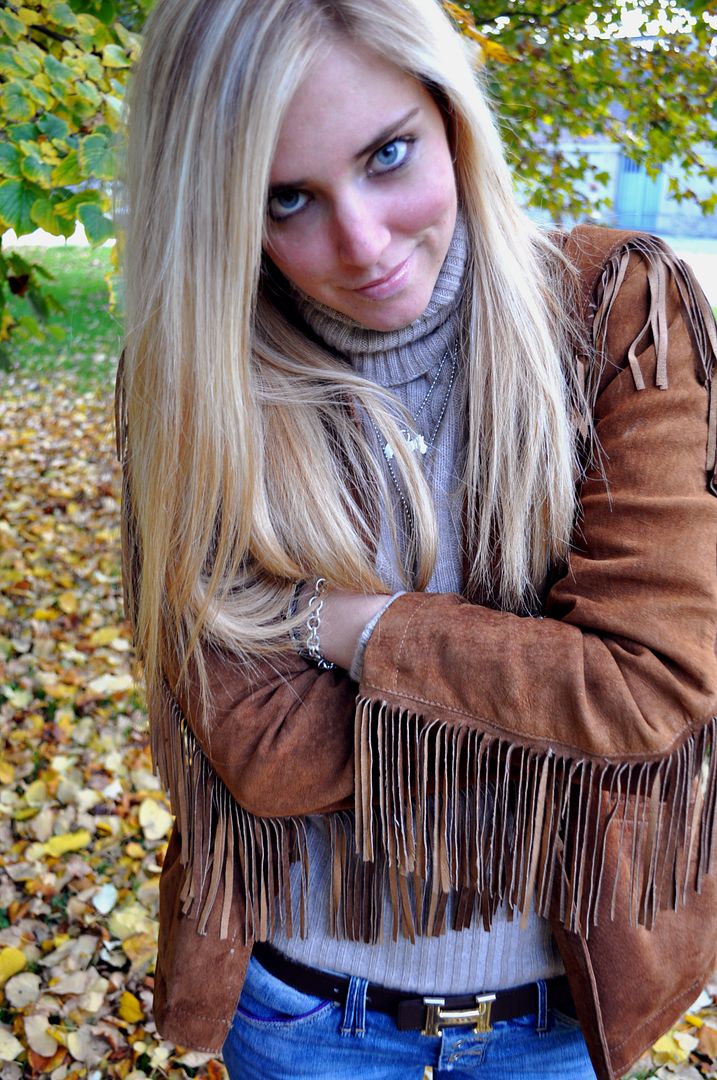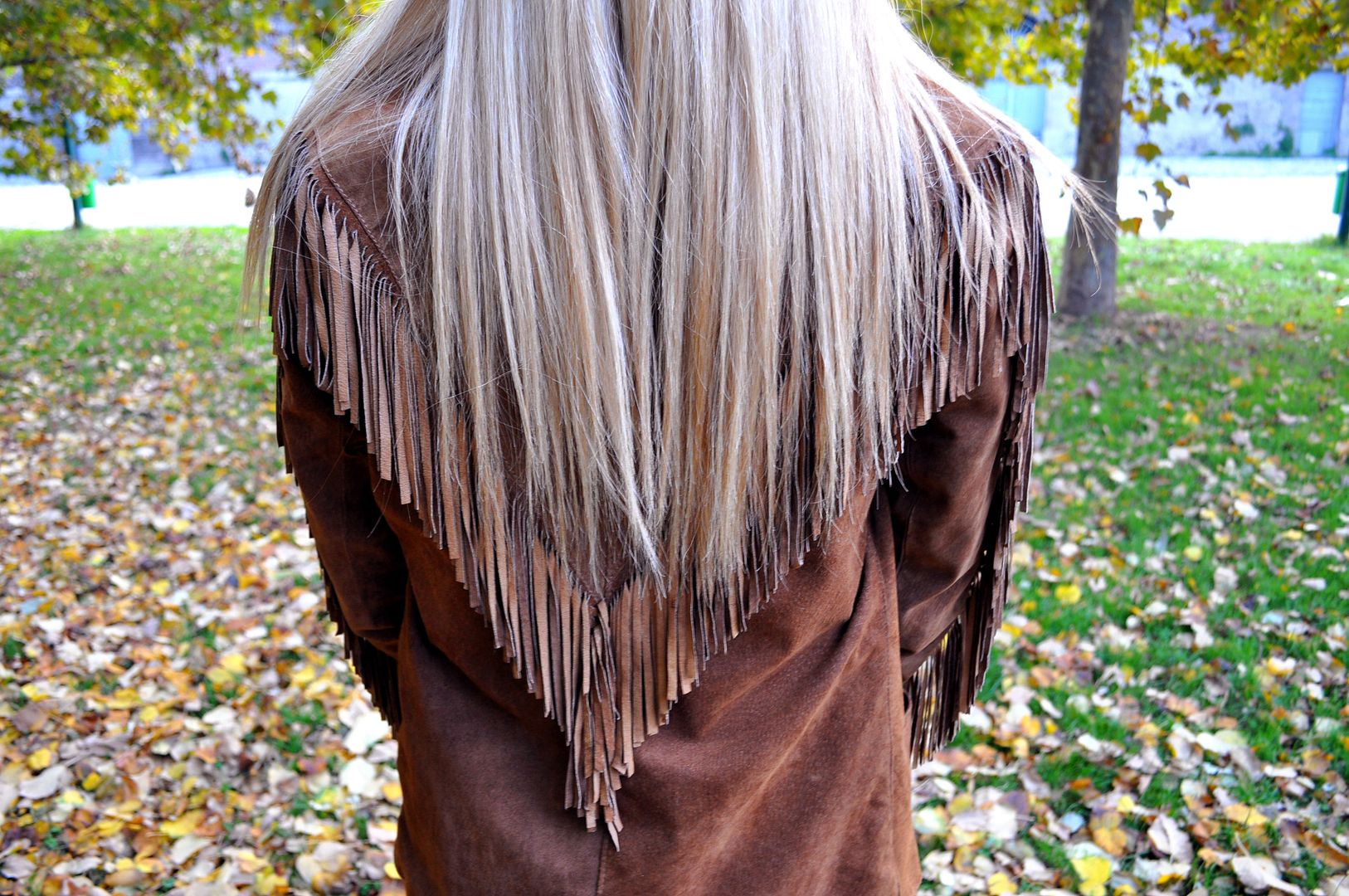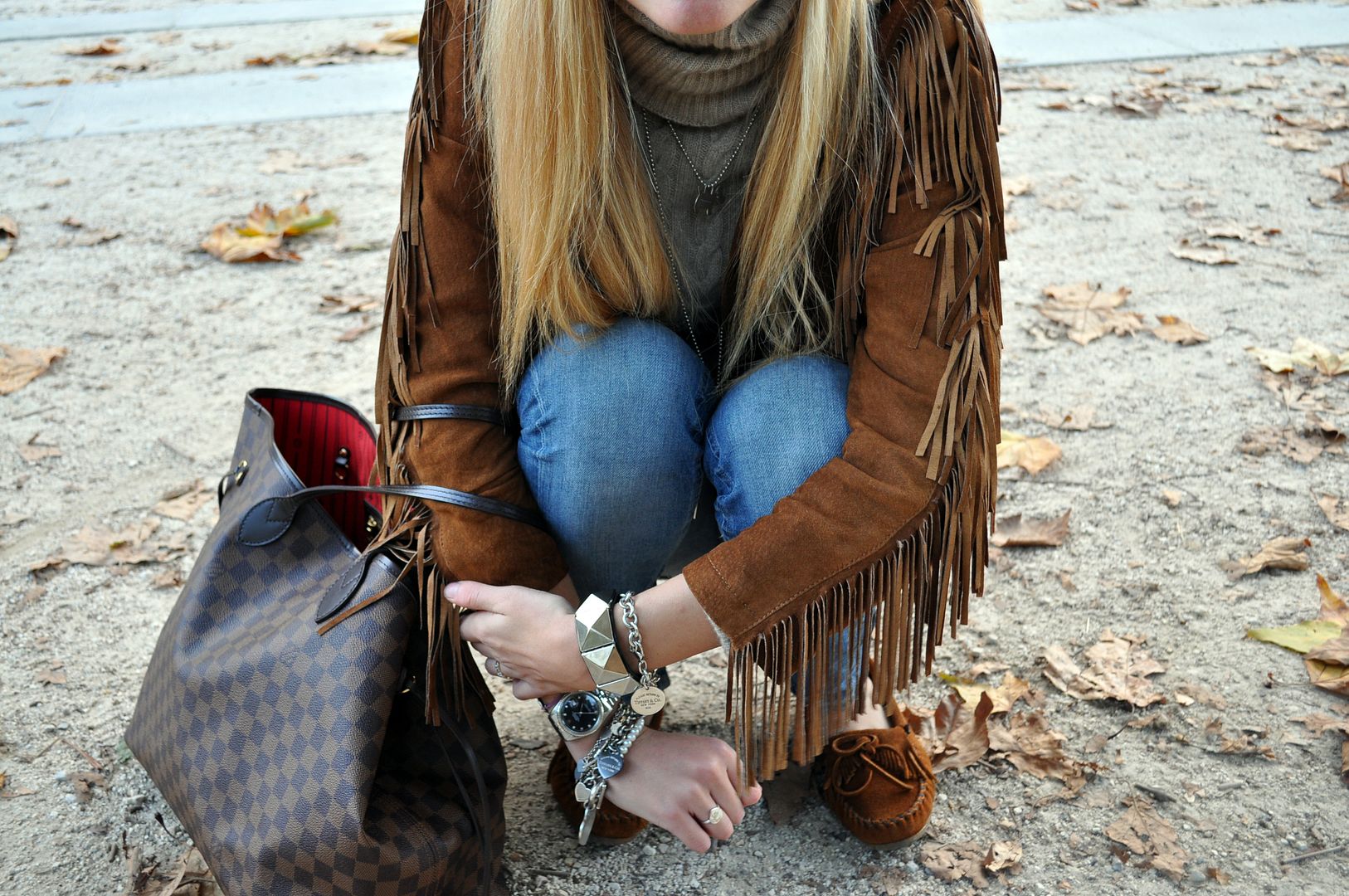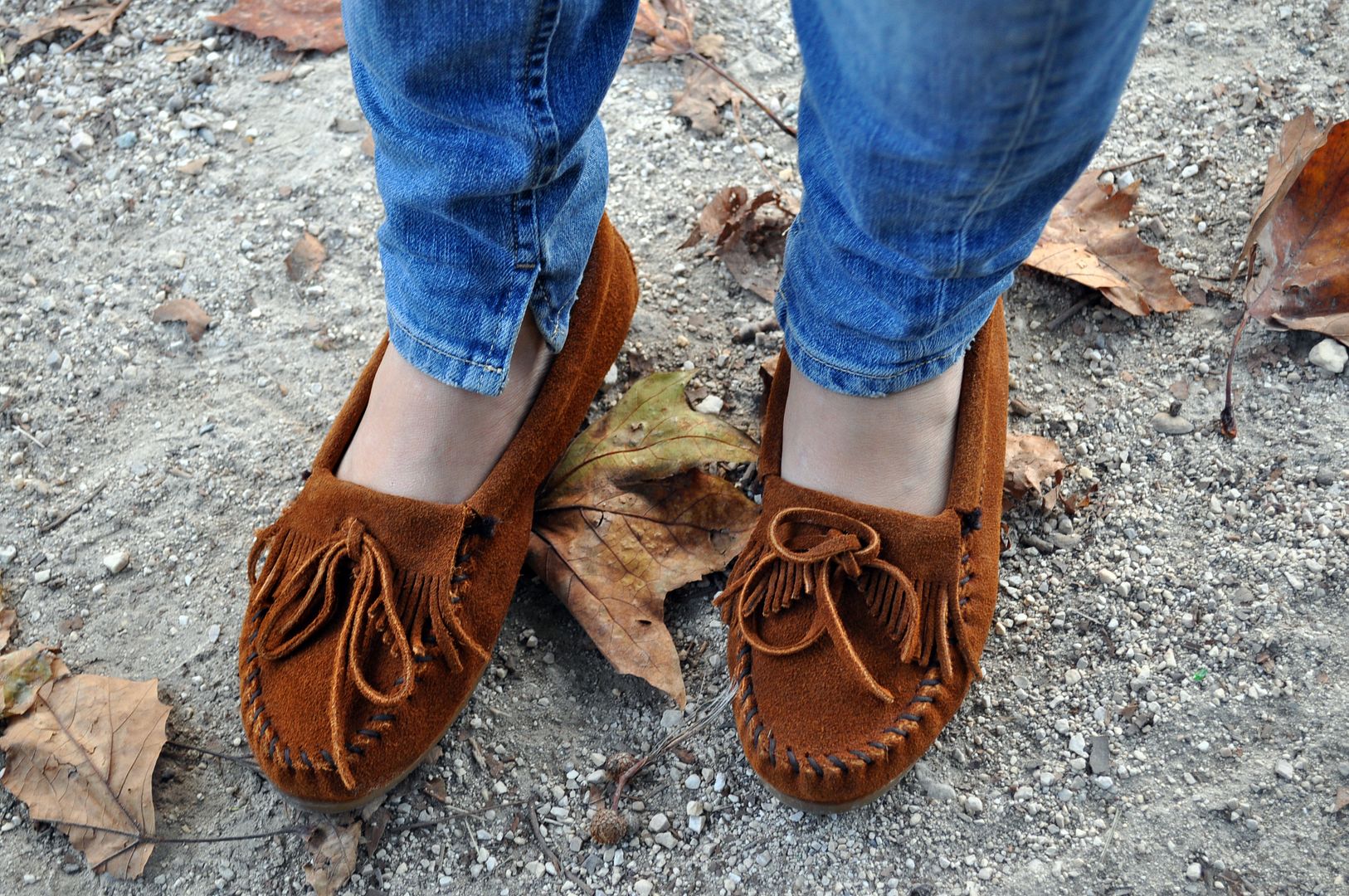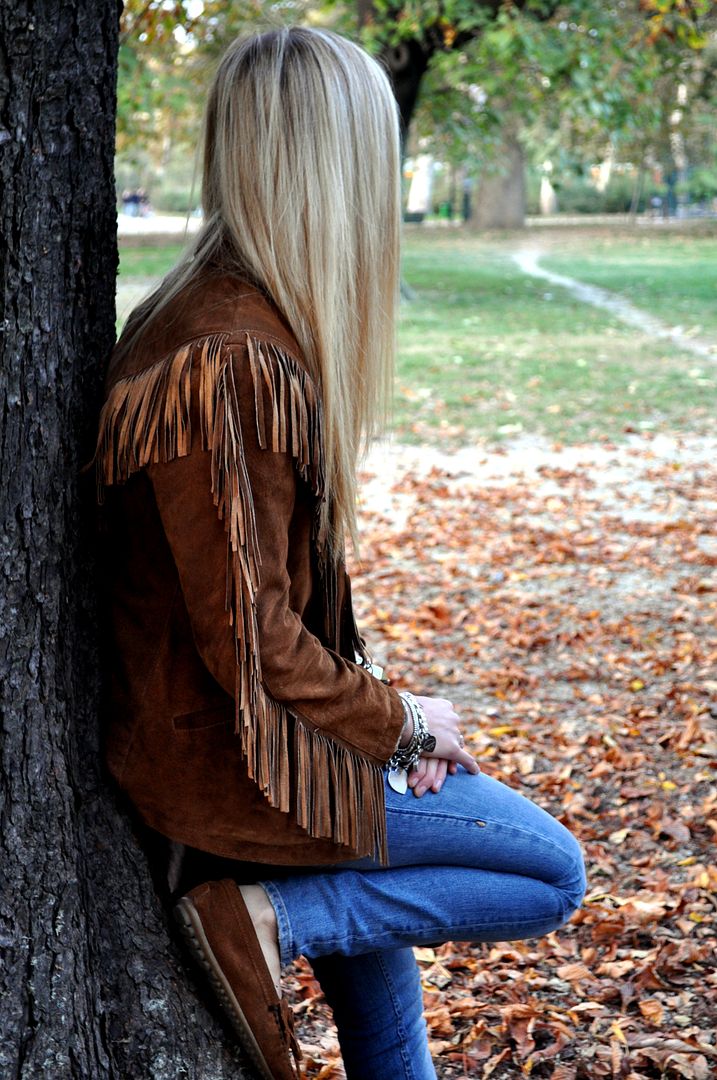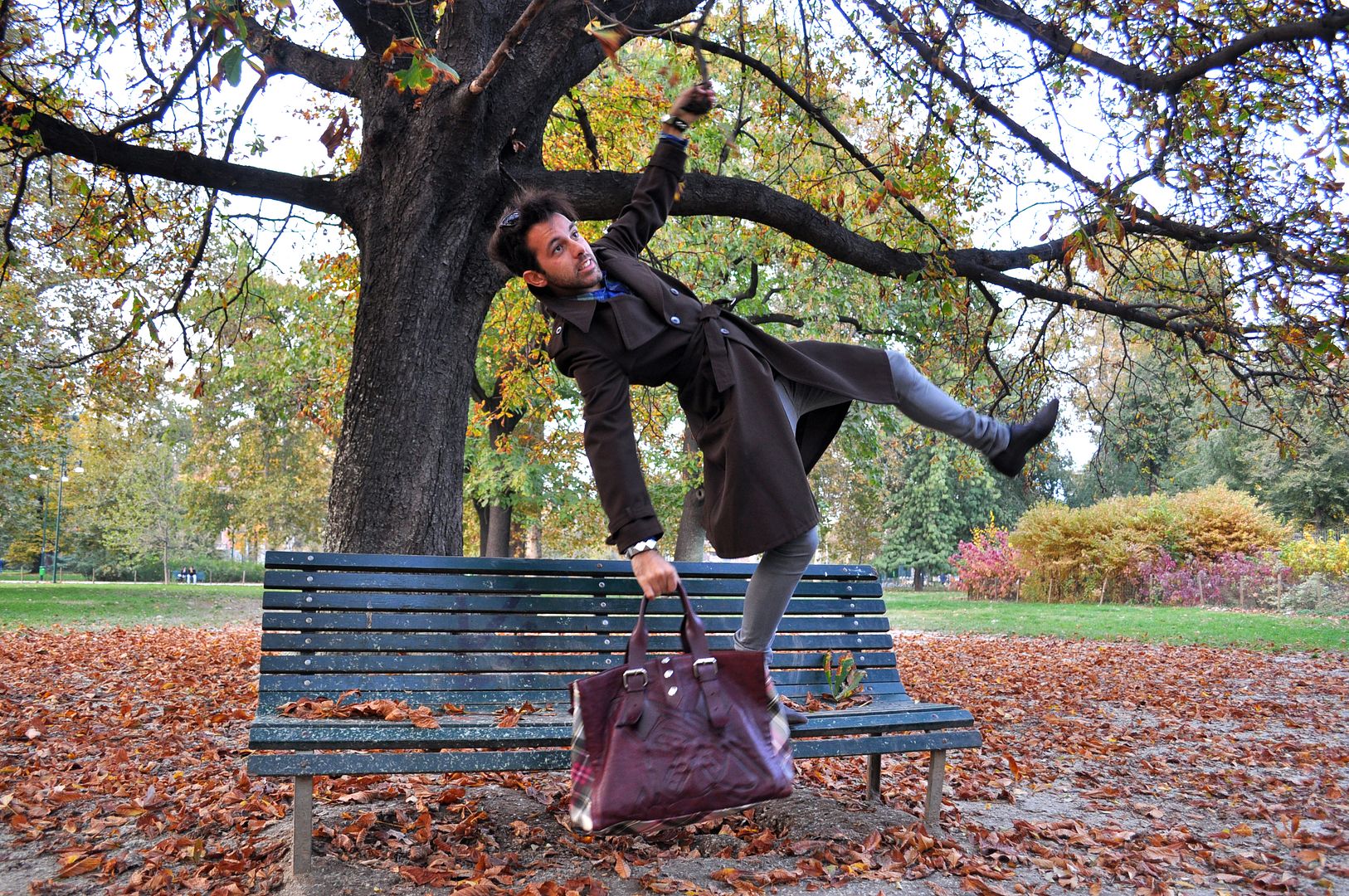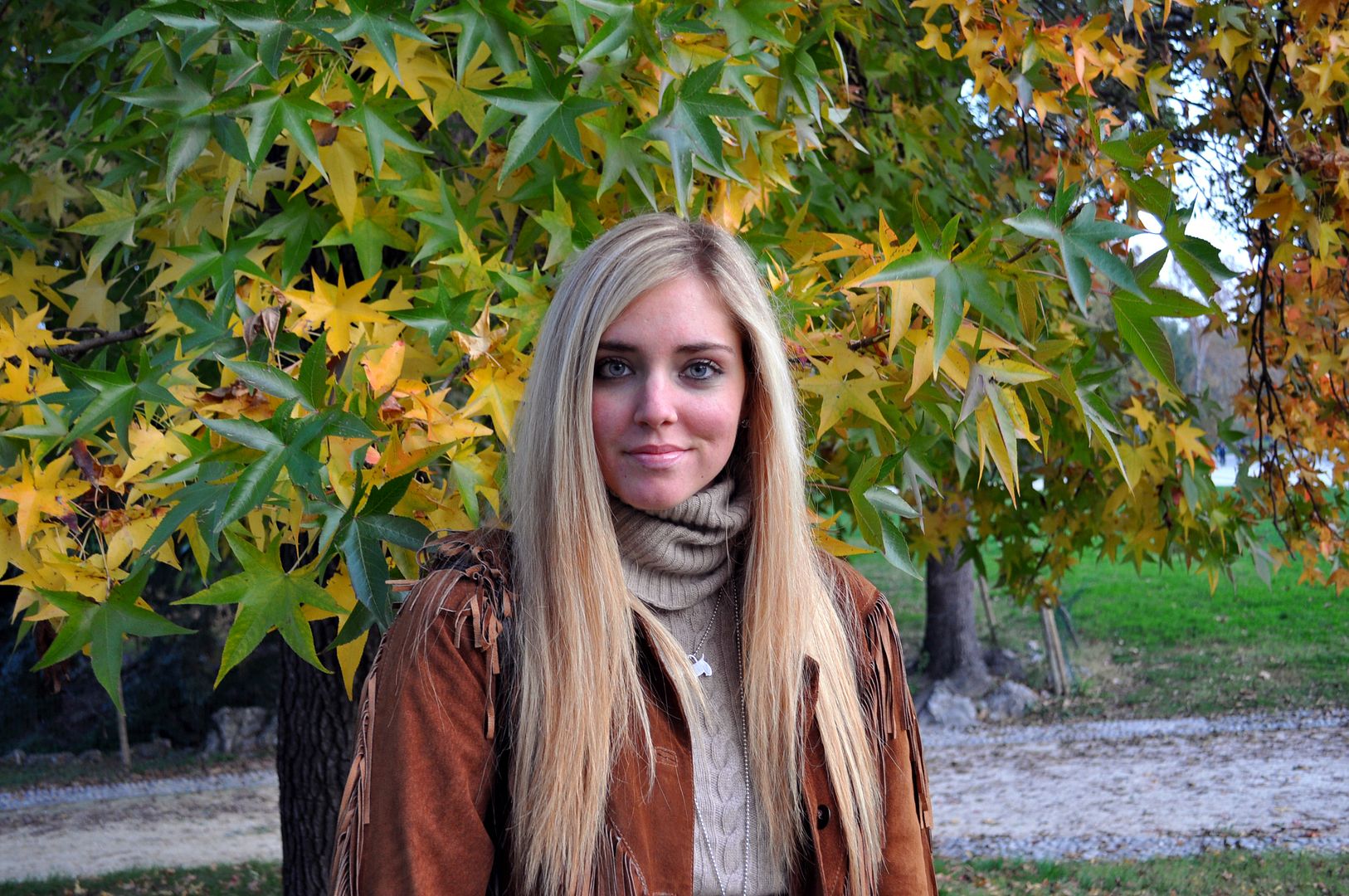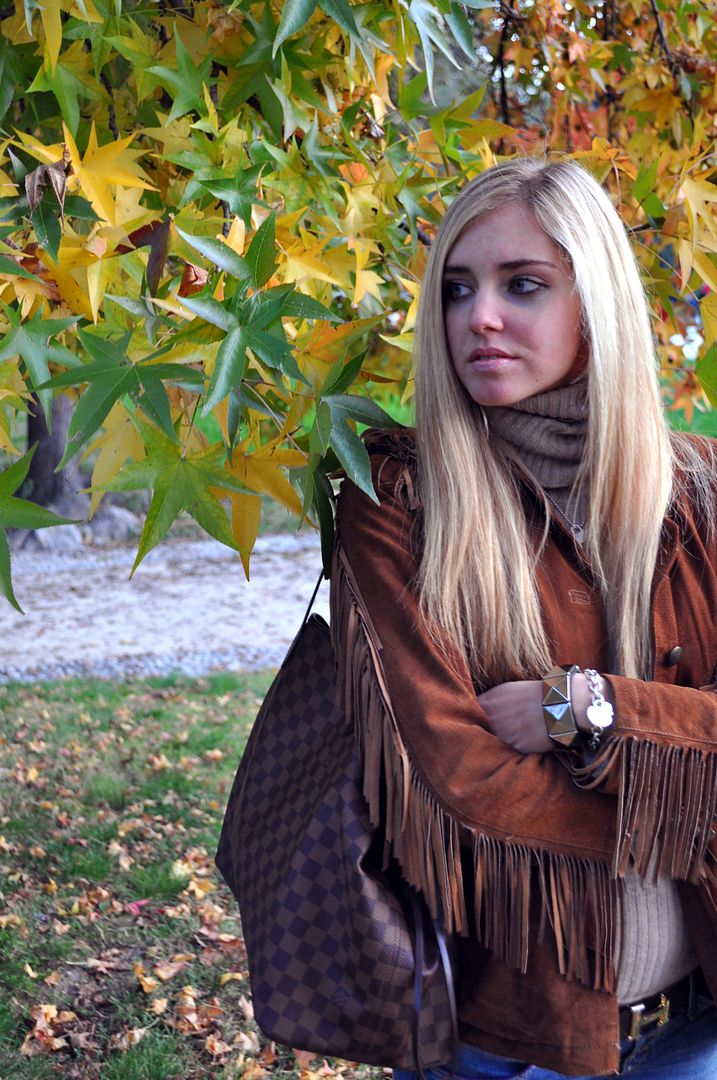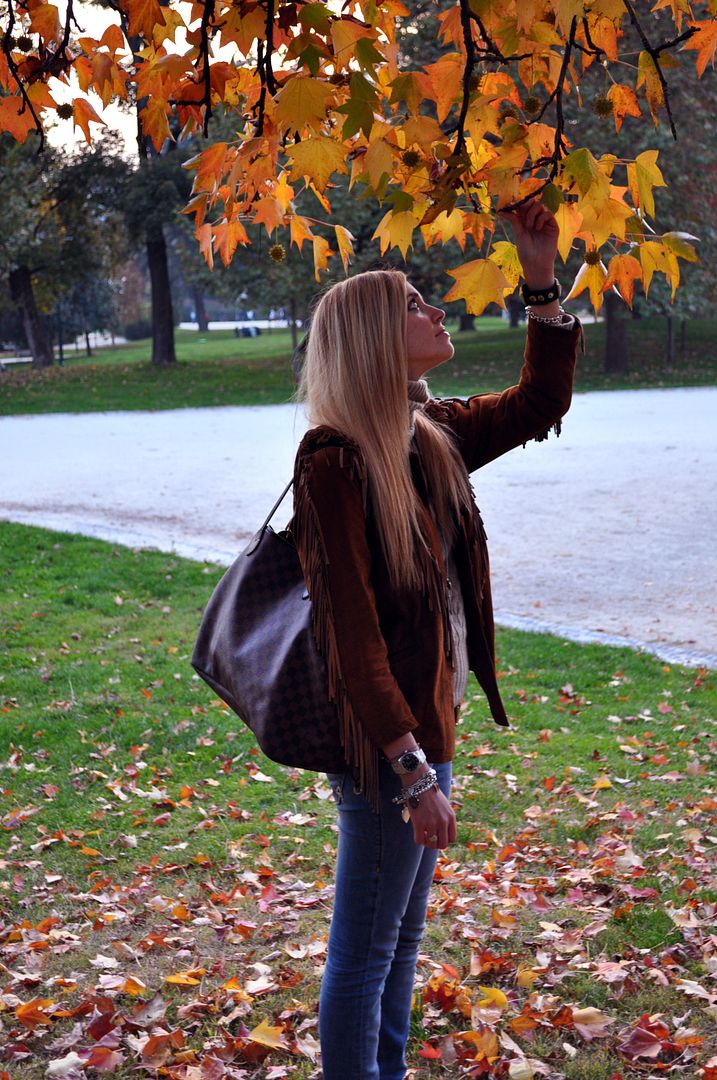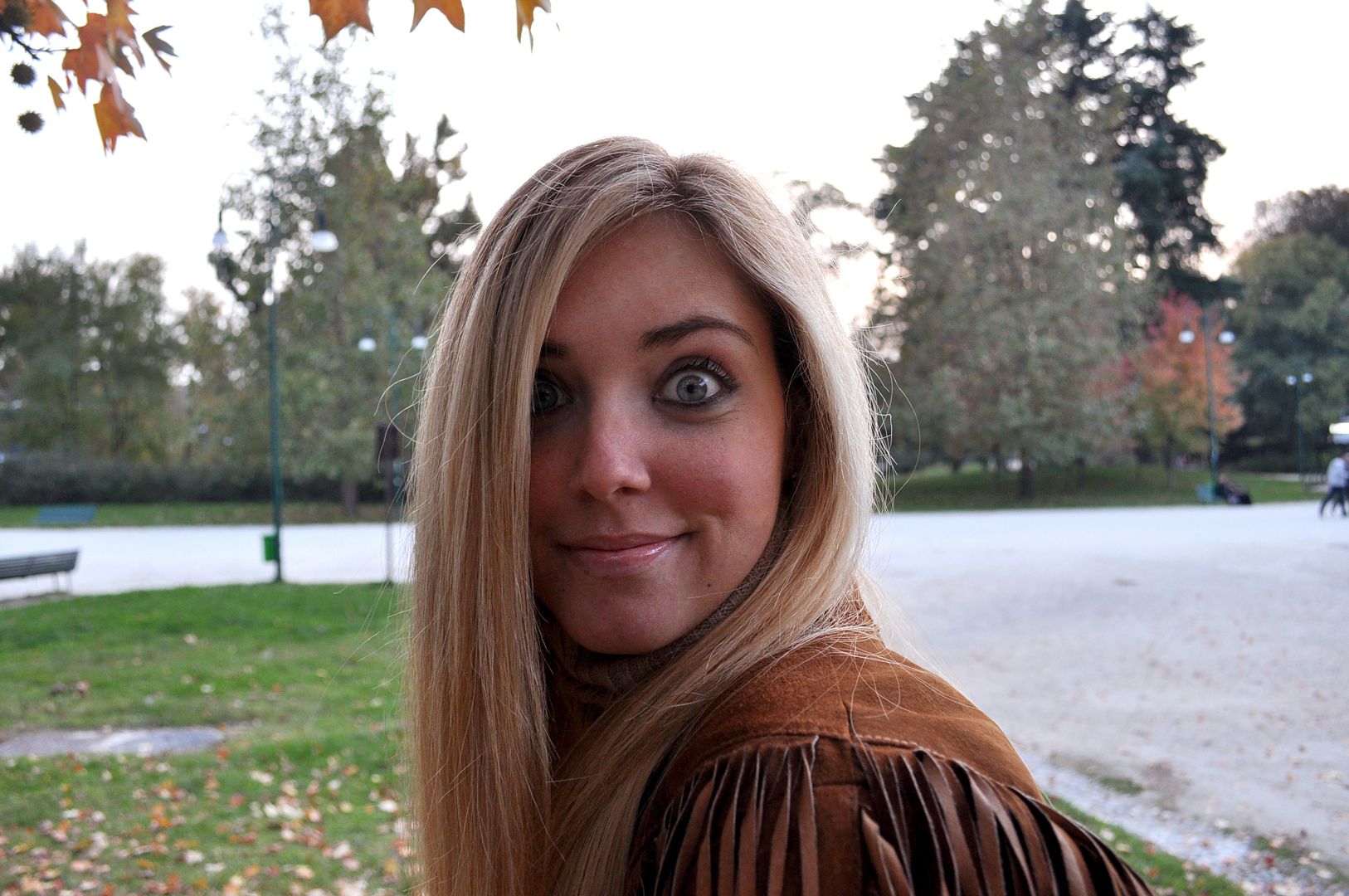 MINNETONKA MOCASSINS
CYCLE JEANS
HERMES BELT
CACHEMIRE SWEATER
FRINGE JACKET (It was my mum's)
LOUIS VUITTON NEVERFULL DAMIER GM BAG
TIFFANY NECKLACES
Hi guys, how are you?The photos are taken by my friend Angie and I, at Parco Sempione, a park which is near my house in Milan. Yesterday night I also went to such a cool Halloween party, dressed as a nurse but I couldn't bring my camera so I hope they'll give me the photos soon,It was full of amazing masks and costumes. What did you do guys? I hope to have some more time soon to write a little bit more.
Oh today I went for the first time to Abercrombie in Milan (which opened 3 days ago), I bought some jeans but they're too big for me so I'll have to get there again soon to change them!
Ciao ragazzi come state?Queste foto sono state fatte dal mio amico Angie e da me a Parco Sempione, un parco vicino a casa mia a Milano. Ieri sera sono andata anche ad un bellissimo halloween party, vestita da infermiera ma non sono riuscita a portare la mia macchina fotografica quindi spero mi daranno le foto presto, era veramente pieno di stupende maschere e costumi. Voi cosa avete fatto per festeggiare? Spero di avere più tempo da dedicare al blog nei prossimi giorni.
Oggi sono andata per la prima volta da Abercrombie a Milano (che ha aperto 3 giorni fa), ho comprato dei jeans bellissimi ma naturalmente sono troppo grossi per me quindi dovrò tornarci presto per cambiarli!