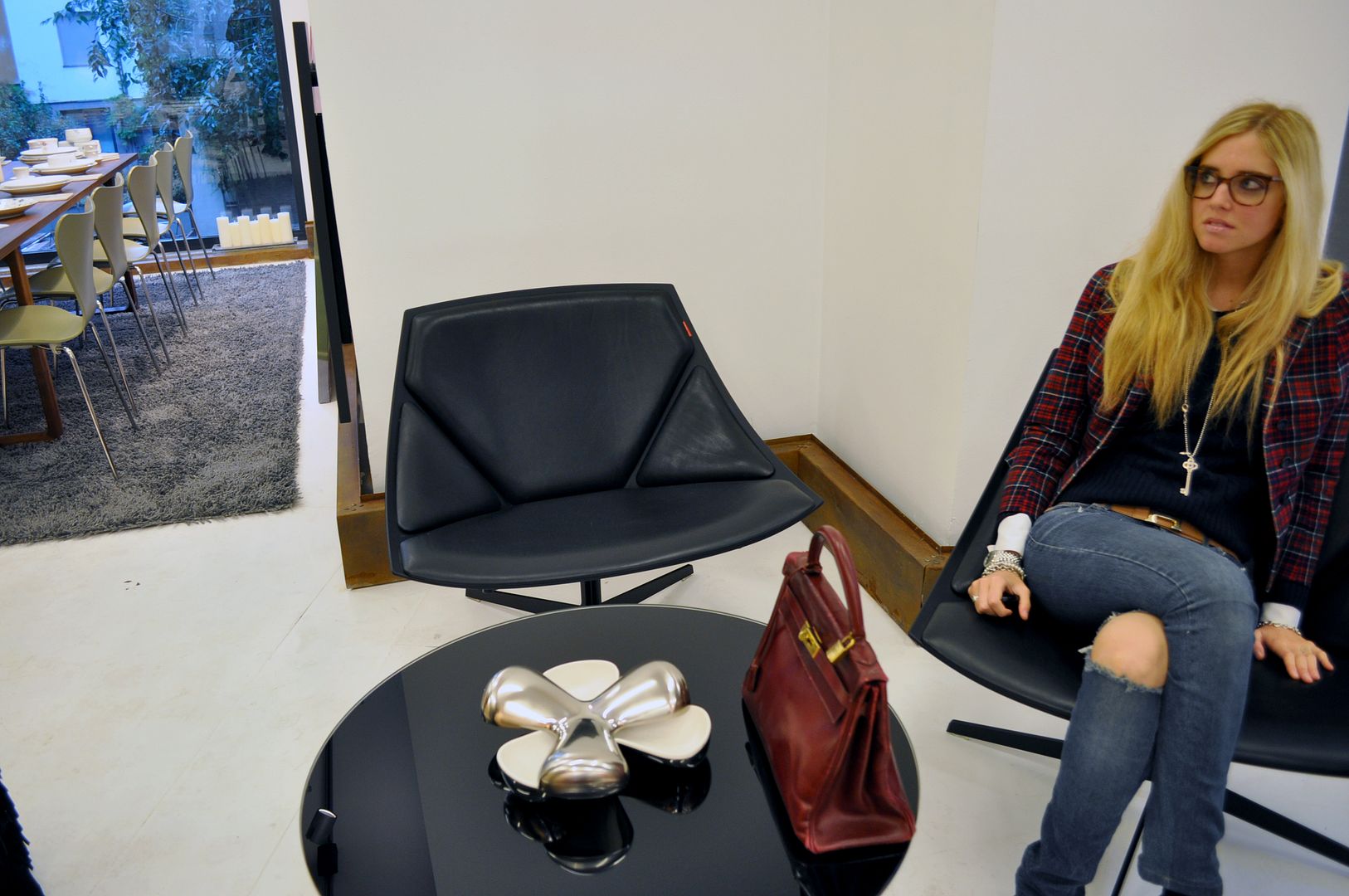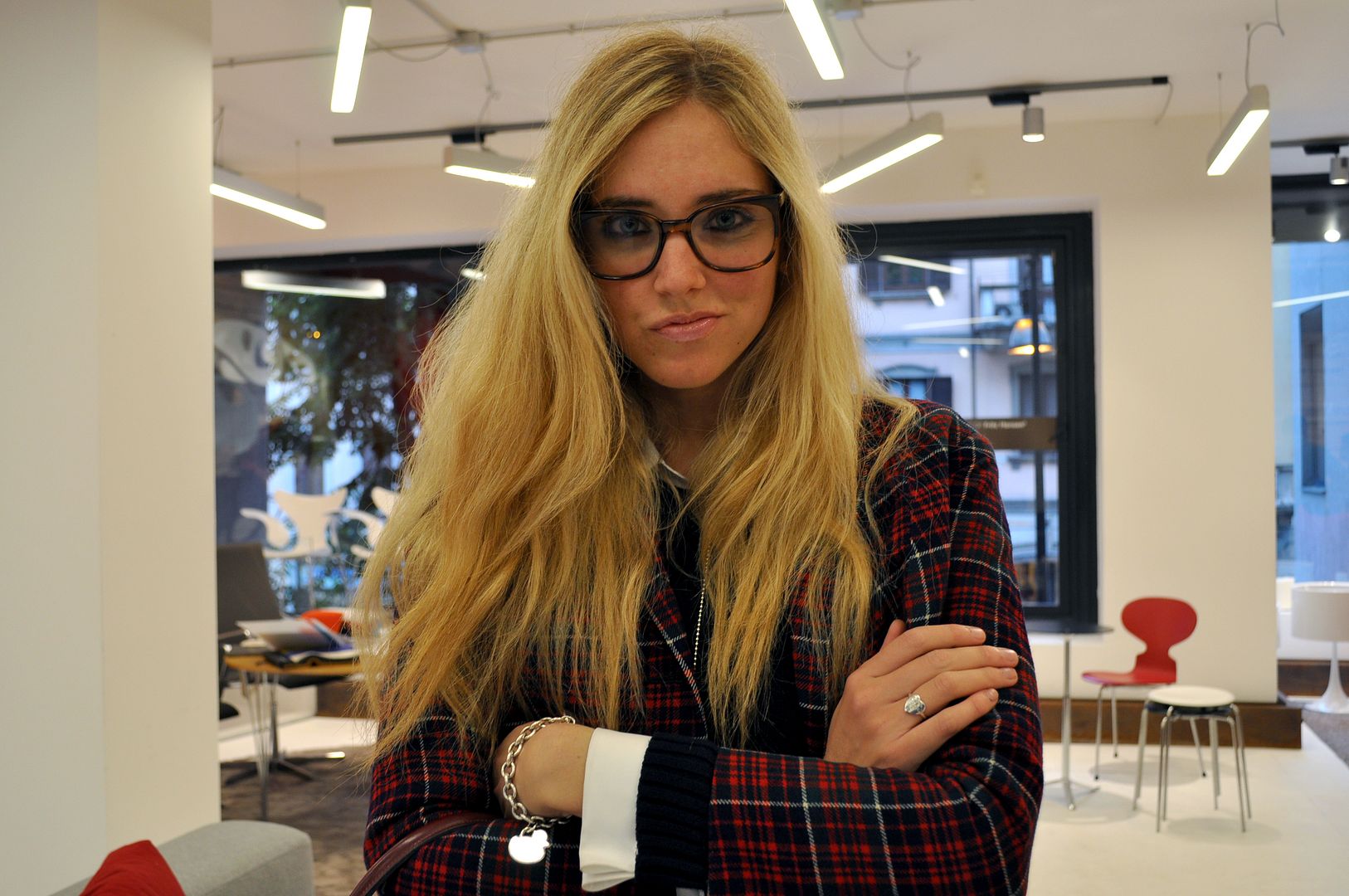 DANDY BROWN SHOES
MISS SIXTY JEANS
HERMES BELT
RALPH LAUREN BLUE SWEATER
VINTAGE JACKET
MY GRANDAD'S GLASSES
HERMES KELLY BAG
I've been so busy in these days I didn't find time to upload these photos taken on thursday in Milano with my friend Chiara (yes she has my same name). I bought these lovely dandy shoes at the end of summer and I couldn't wait to wear them, I literally love them becase It's the typical pair of shoes that you don't see that much on people (on girls at least). I then decided to wear that vintage jacket I bought at the end of September near Navigli. My grandad's old glasses couldn't miss, I really looked like a Nerd, but I liked the combination of clothes together.
Sono stata molto incasinata negli ultimi giorni e non ho avuto tempo di caricare queste foto fatte a Milano giovedi con la mia amica Chiara (si, si chiama come me). Avevo comprato queste scarpe da dandy marrone alla fine dell'estate e non vedevo davvero l'ora di poterle indossare. Mi fanno impazzire perche' non sono il tipico paio di scarpe che vedi addosso a tanta gente (almeno non addosso a tante ragazze). Ho poi deciso di indossare la giacca scozzese vintage che ho comprato a fine settembre al mercatino sui Navigli (lo consiglio a tutti). Non potevano poi mancare i vecchi occhiali di mio nonno, sembravo veramente una nerd, ma mi e' molto piaciuta la combinazione dei vestiti insieme.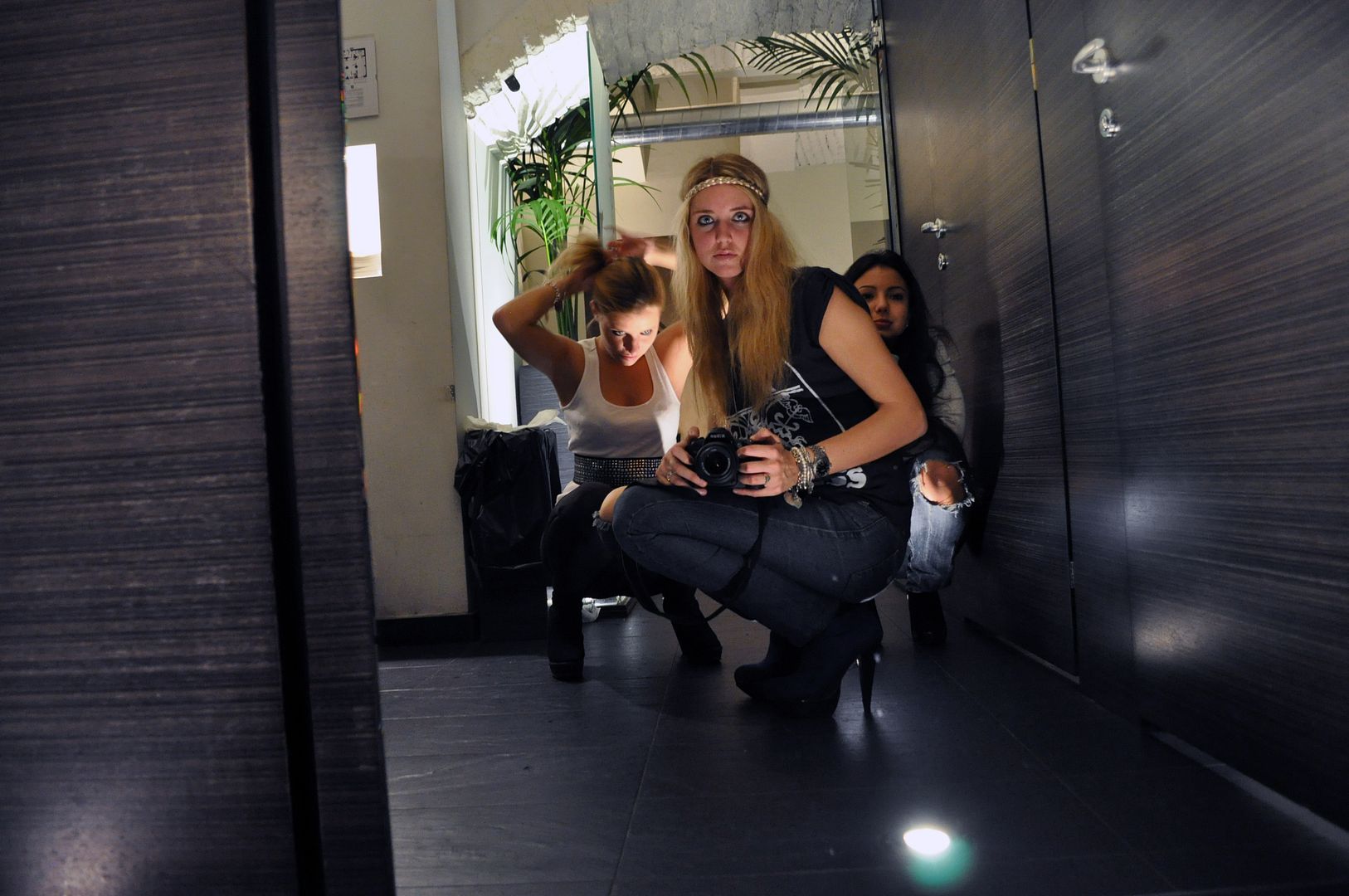 JEANS MISS SIXTY
HIGH ELECTRIC BLUE ANKLE BOOTS (I should take more photos of them)
HAPPINESS IS A 10 $ TEE TSHIRT
BALENCIAGA CITY ELECTRIC BLUE
Thursday night was so much fun! I went to some pubs with Vero,Chiara, Angie and Martino and we played some stupid games all the time, drinking probably too much, but It wasn'd big deal 🙂 I couldn't take better photos, so these are just to show you our outfits! While we were taking photos almost on the ground of the bathroom some guys came in and looked at us in a strange way, but we're used to these scenes 😀
Giovedi sera è stato molto divertente! Sono stata in alcuni pub con Vero, Chiara, Angie e Martino e abbiamo giocato tutto il tempo a stupidi giochetti, bevendo probabilmente troppo, ma non è stato un problema 🙂 Non sono riuscita a fare foto migliori, perciò queste sono solo per mostrarvi i nostri outfit! Mentre stavamo facendo foto praticamente per terra nel bagno sono entrati alcuni ragazzi che ci hanno guardato in modo decisamente strano, ma ormai siamo abituate a queste figure di merda 😀