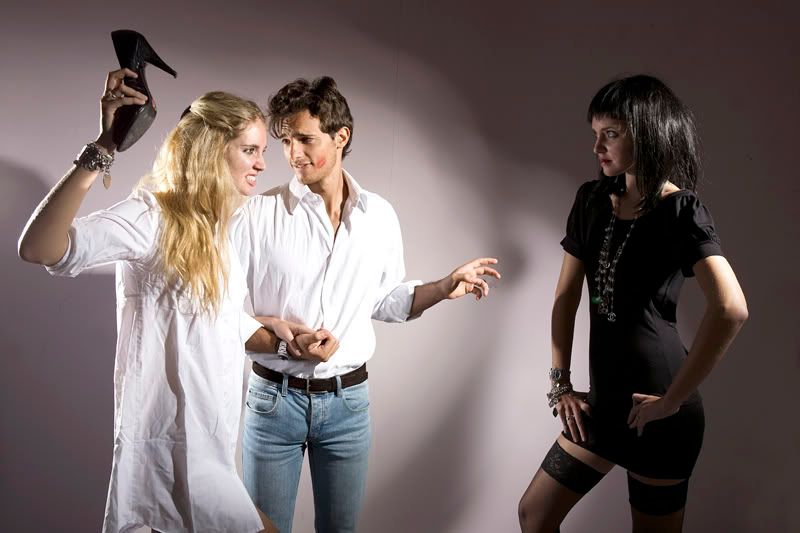 Don't worry guys, I didn't go crazy and cut and dyed my hair 🙂 Last year, with a wig on my head I invented my alter ego: Rebecca. For you who were already following me on flickr she's not a new entry, but It was time for me to introduce you to "her" 🙂 I tried to "play" with this character creating a story for her and a personality so different from mine. With my friend Elena we also shot in a studio and created together this short Noir movie you can see at the end of the post 🙂
I used ginseng cigarettes, perfect to use in photos for non-smokers!
No, state tranquilli, non ho avuto un colpo di testa e non mi sono tagliata e tinta i capelli 🙂 L'anno scorso, con una parrucca in testa ho inventato il mio alter ego: Rebecca. Chi di voi mi seguiva già su flickr naturalmente la conosce, per tutti gli altri era invece tempo di incontrarla 🙂 Ho cercato di "giocare" con questo personaggio creandole una storia ed un carattere completamente diverso dal mio. Con la mia amica Elena abbiamo scattato anche in studio e creato un mini Noir movie che potete vedere alla fine del post 🙂
Le sigarette che ho usato per "immedesimarmi" nel personaggio sono al Ginseng, perfette da usare in foto per i non fumatori!