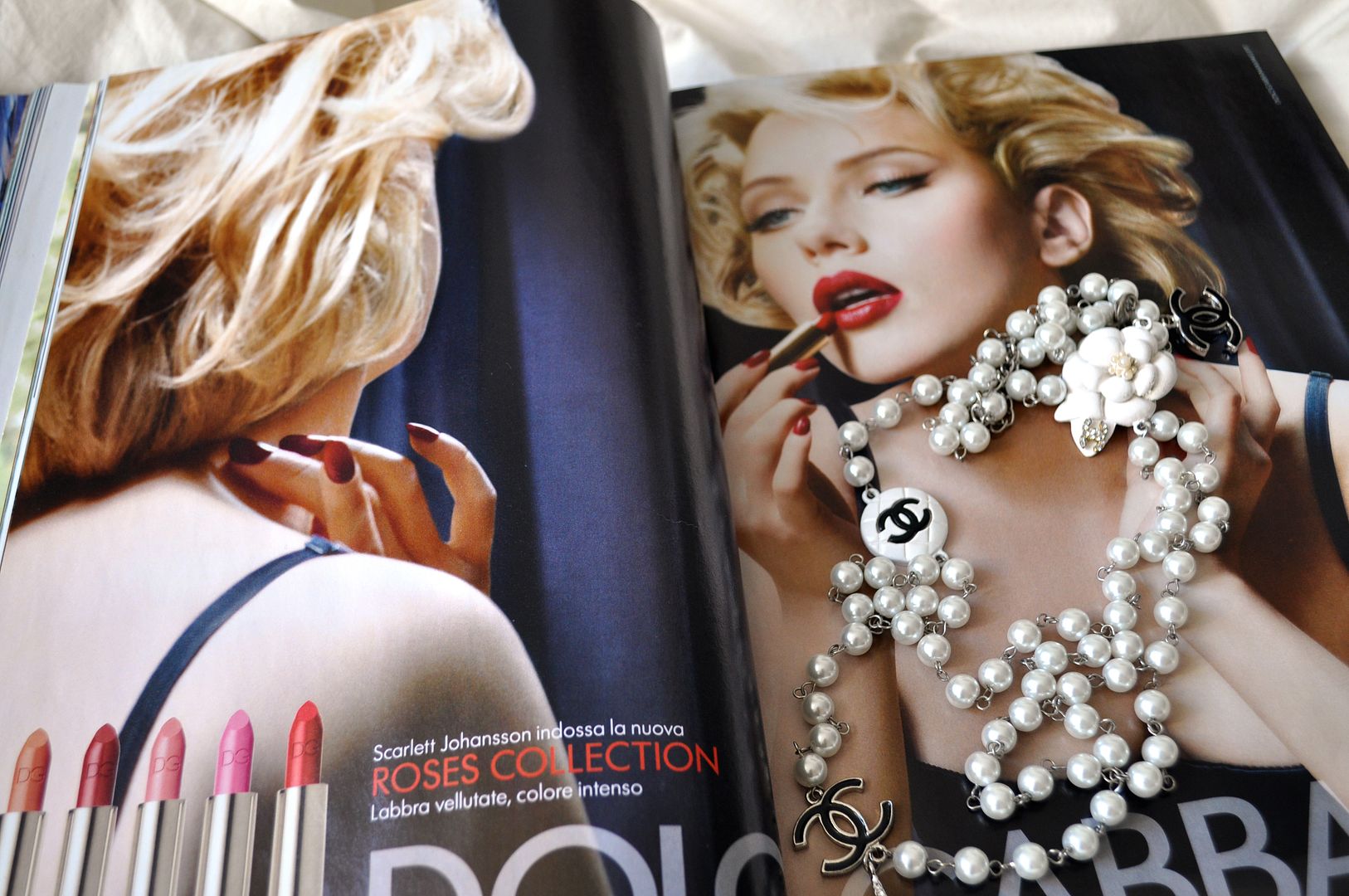 Ok, this is something I've wanted to do for ages and finally I did it. Fashion magazines are one of the must for fashion lovers and most of the time, while I'm leafing trough them some ideas about mixing come to my mind, and I decided to suggest you some. My initial purpose was to do this with all the magazines I bought this month, but for space demand I was only able to show you what inspired me on Elle and Muse magazine. There will be time to talk about the others as well 🙂
Ok, questa è una cosa che volevo fare da tempo e ieri finalmente ci sono riuscita.I giornali di moda sono uno dei must per le amanti della moda e spesso sfogliandoli mi vengono in mente idee di mix e abbinamenti varii che ho voluto proporvi. Il mio intento iniziale era di farlo con tutti i giornali del mese che compro, ma per esigenze di spazio per ora sono riuscita a mostrarvi solo ciò che mi ha ispirato su Elle e Muse magazine. Ci sarà tempo anche per gli altri 🙂


Those new Gucci boots are to die for, and I would mix them with my new American Apparel top
Miu Miu new collection drives me crazy, I think I like all the shoes, clothes and bags they designed. The prints are colourful and with the best drawings. In this photo I put my Accessorize necklace and Sweet&co personalized bangle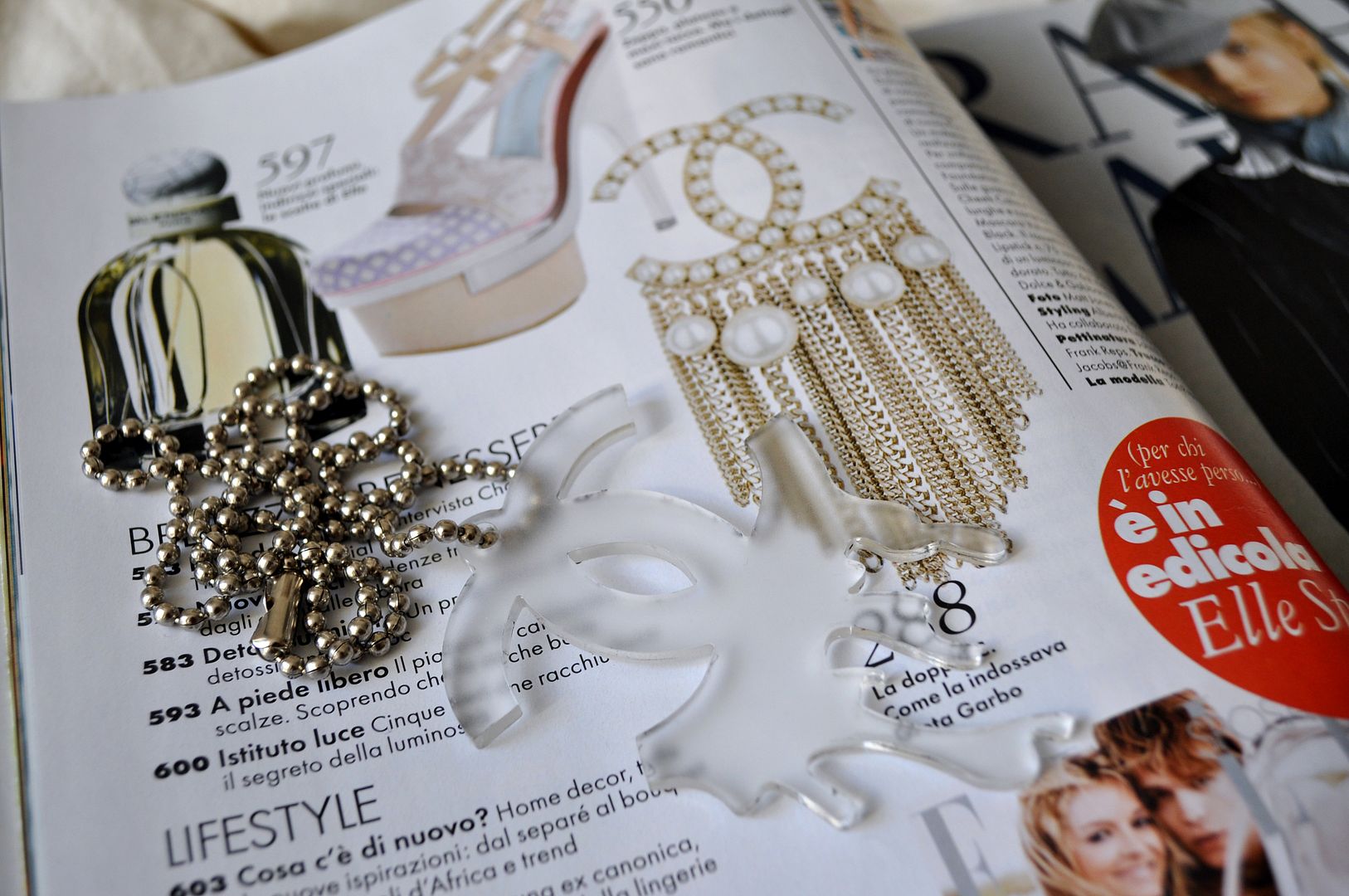 I've always loved Chanel and its symbol. The necklace you can see here was a present from a friend and it's not Chanel but still so cool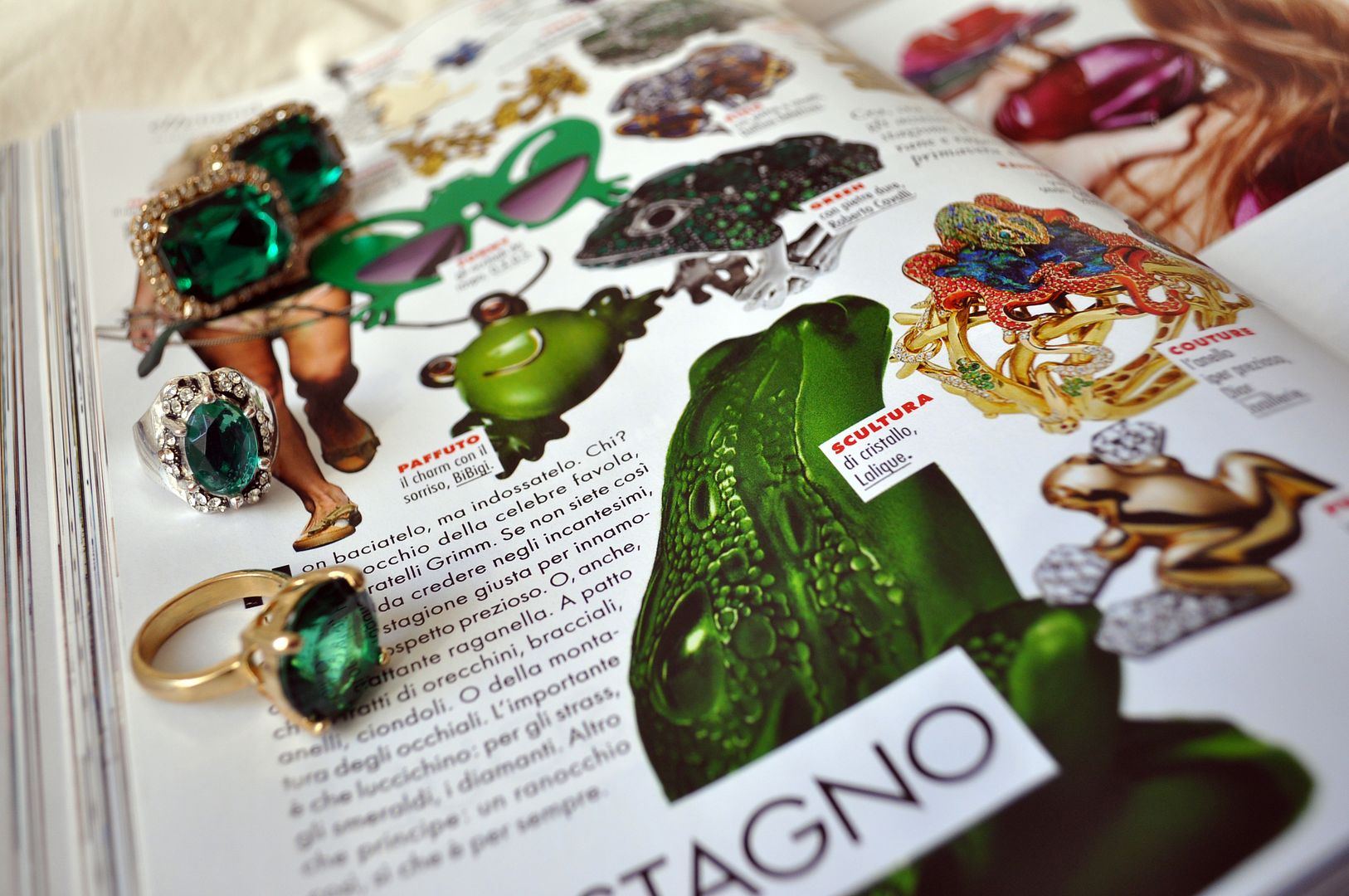 I love the green colour and I'd really like a frog ring, where can I find a nice one? I like Delfina Delettrez's ones. In this photo my H&M green rings and my vintage cufflinks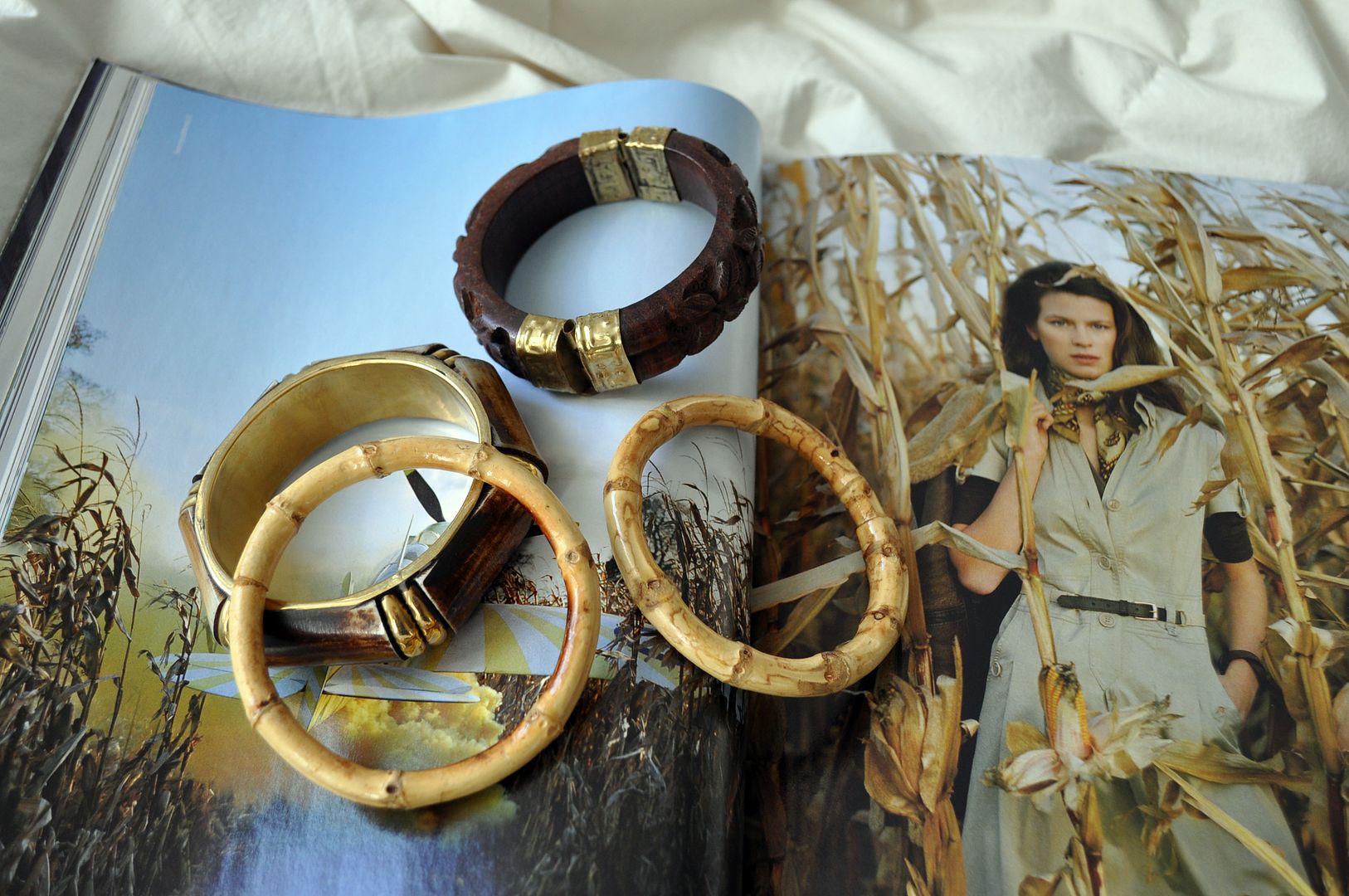 Henry Cotton's new advertisement have the nicest colours, I enjoy wearing these Colours&Beauty wooden bracelets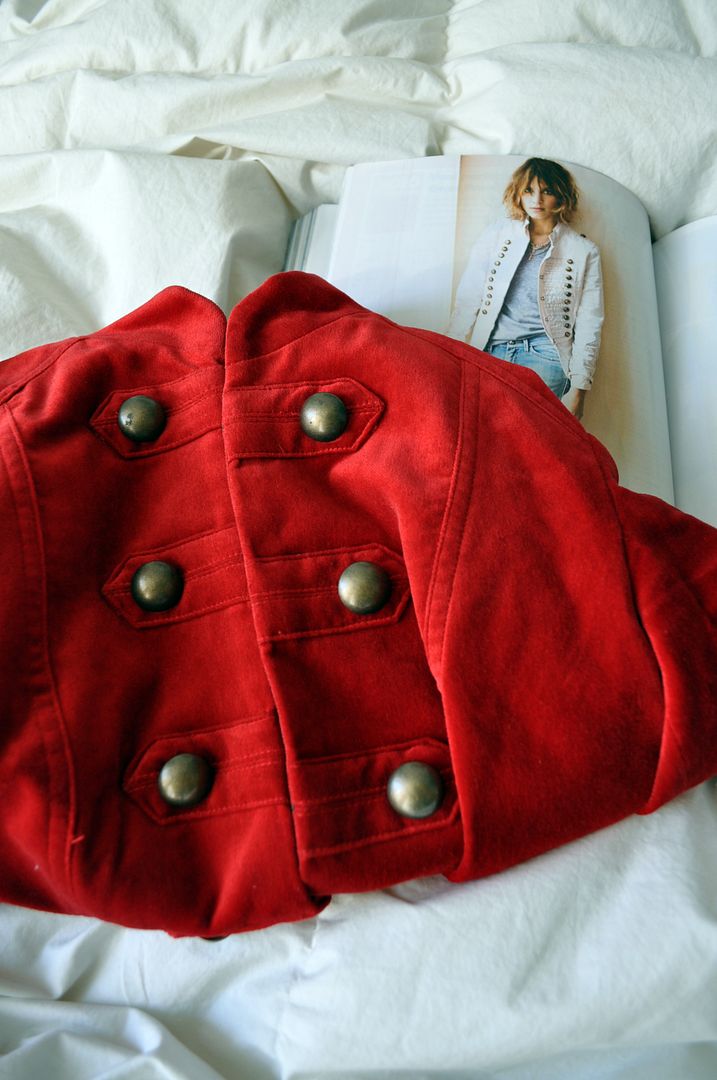 Who doesn't love Alexa Chung and parade jackets?This red jacket is kinda old but still amazing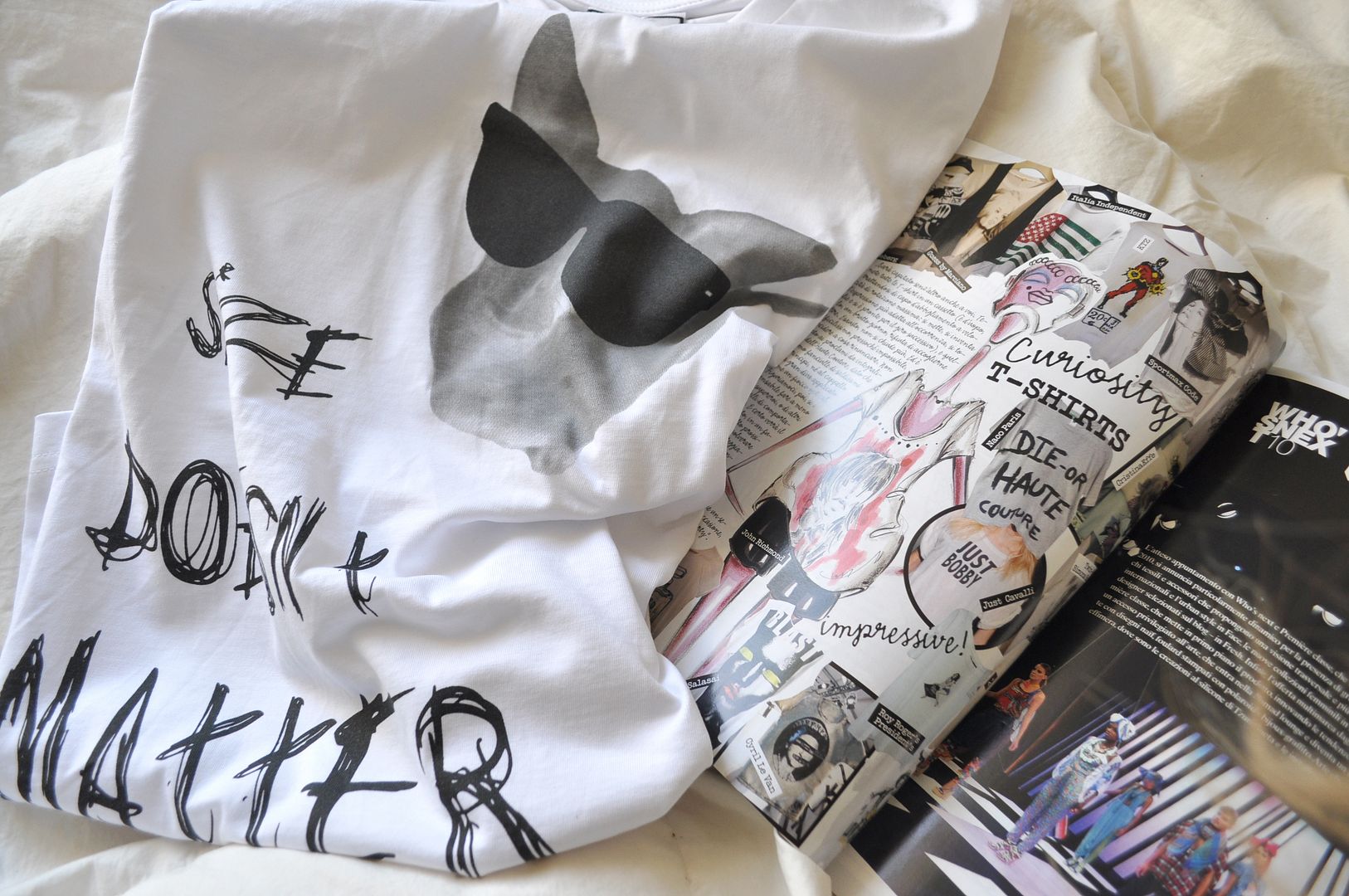 Printed tshirts are one of my must, this one is from LuxSociety, with a chiuaha saying size doesn't matter 🙂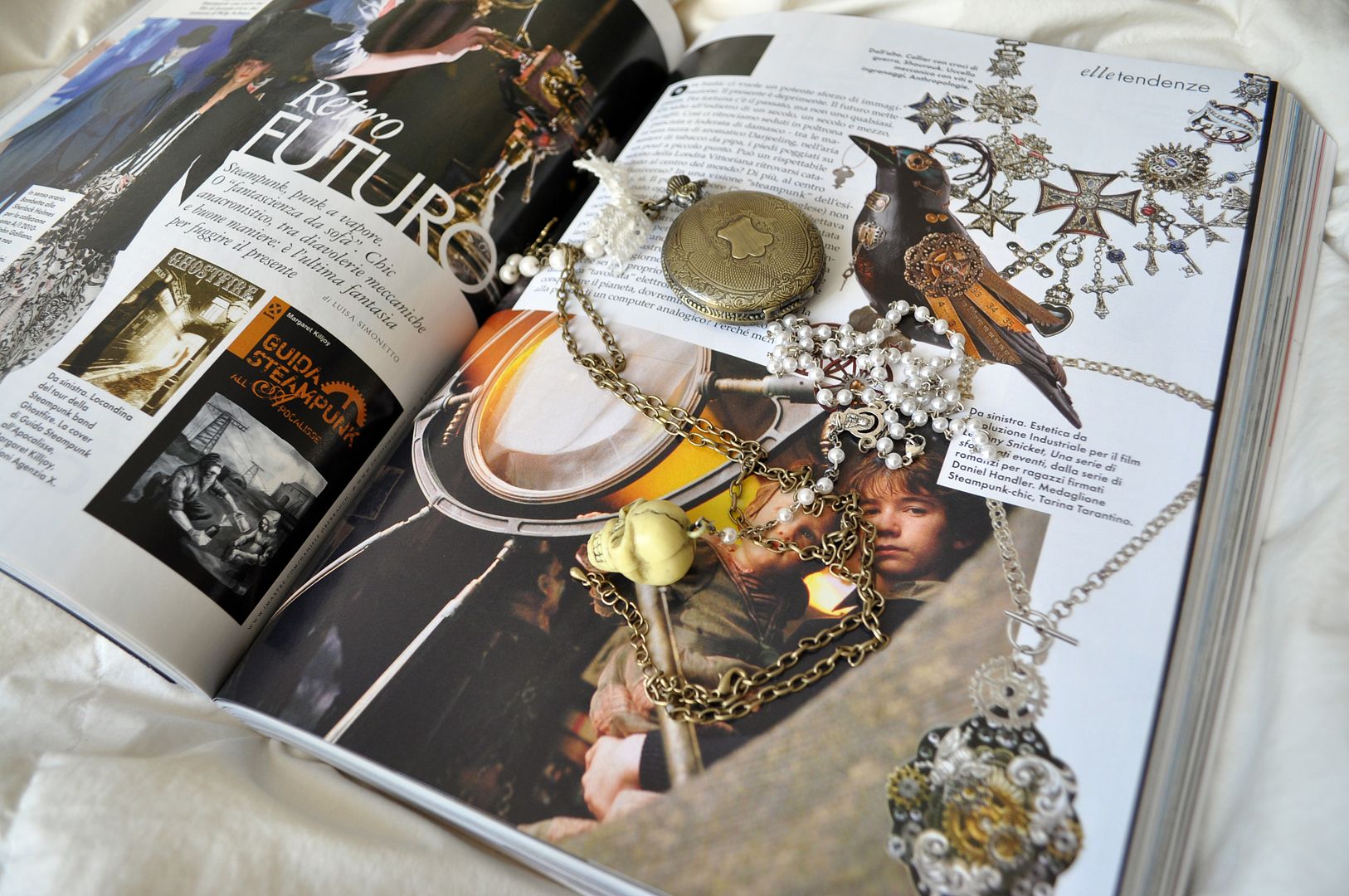 My old clock necklace and the skull necklace I made myself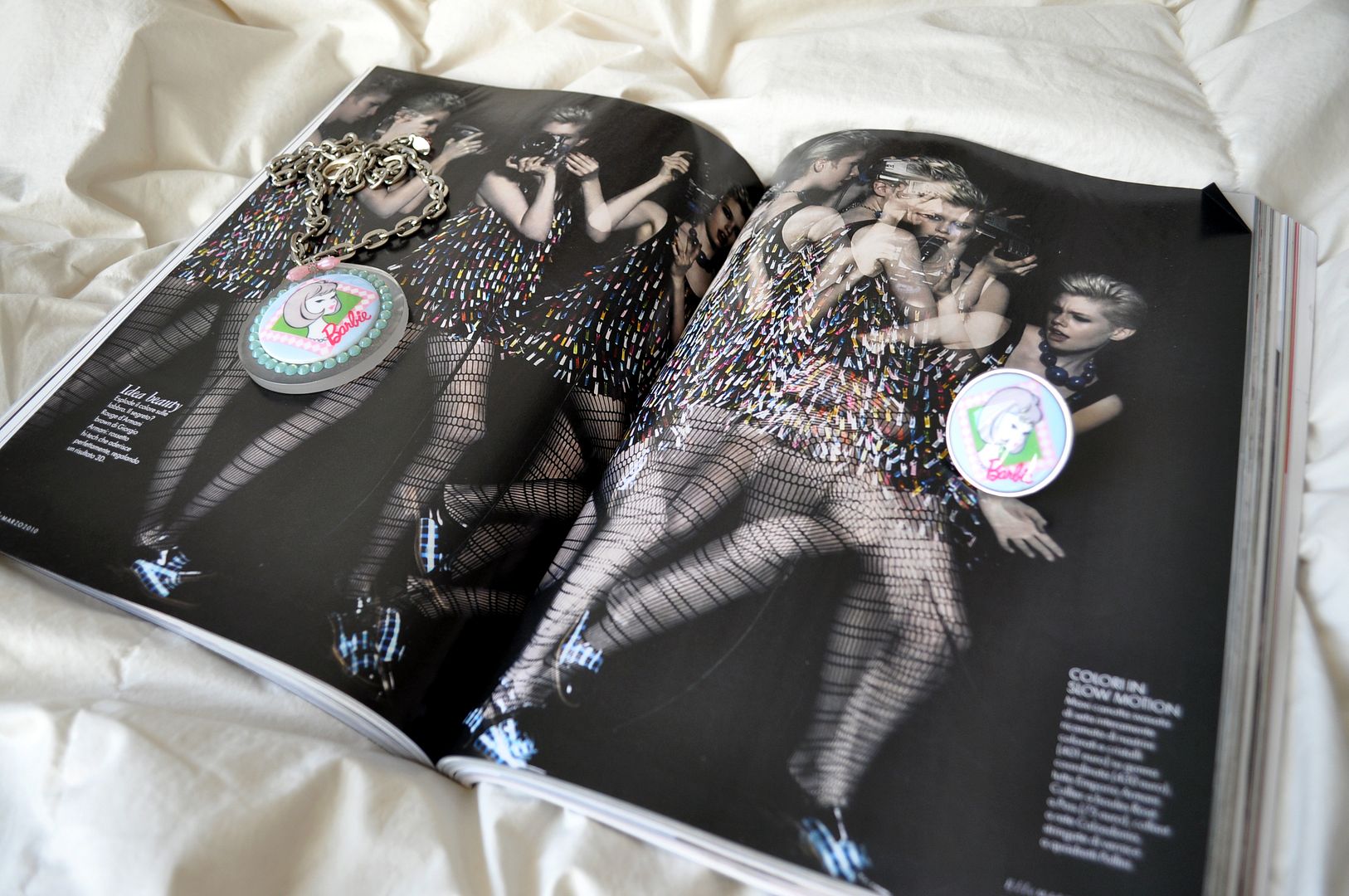 This Emporio Armani dress is the best, and in the photos you can see my necklace and ring from the Barbie collection of Tarina Tarantino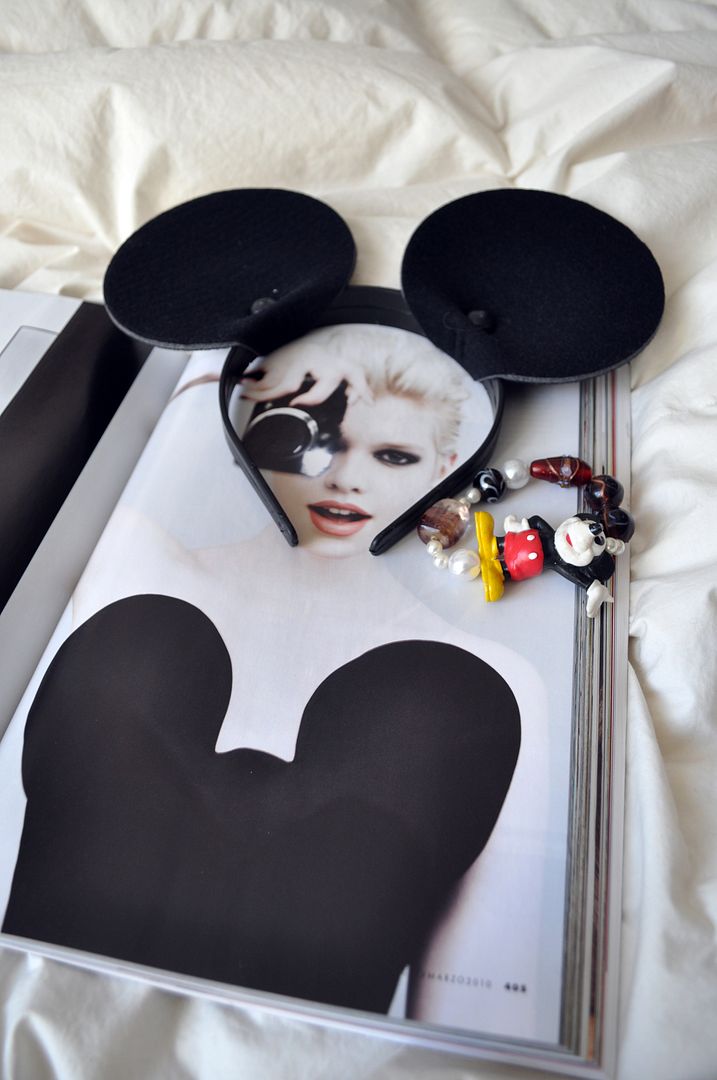 Mickey Mouse is one of my "icons" and this Iceberg dress is so for me 🙂 The Mickey Mouse bracelet was made by me years ago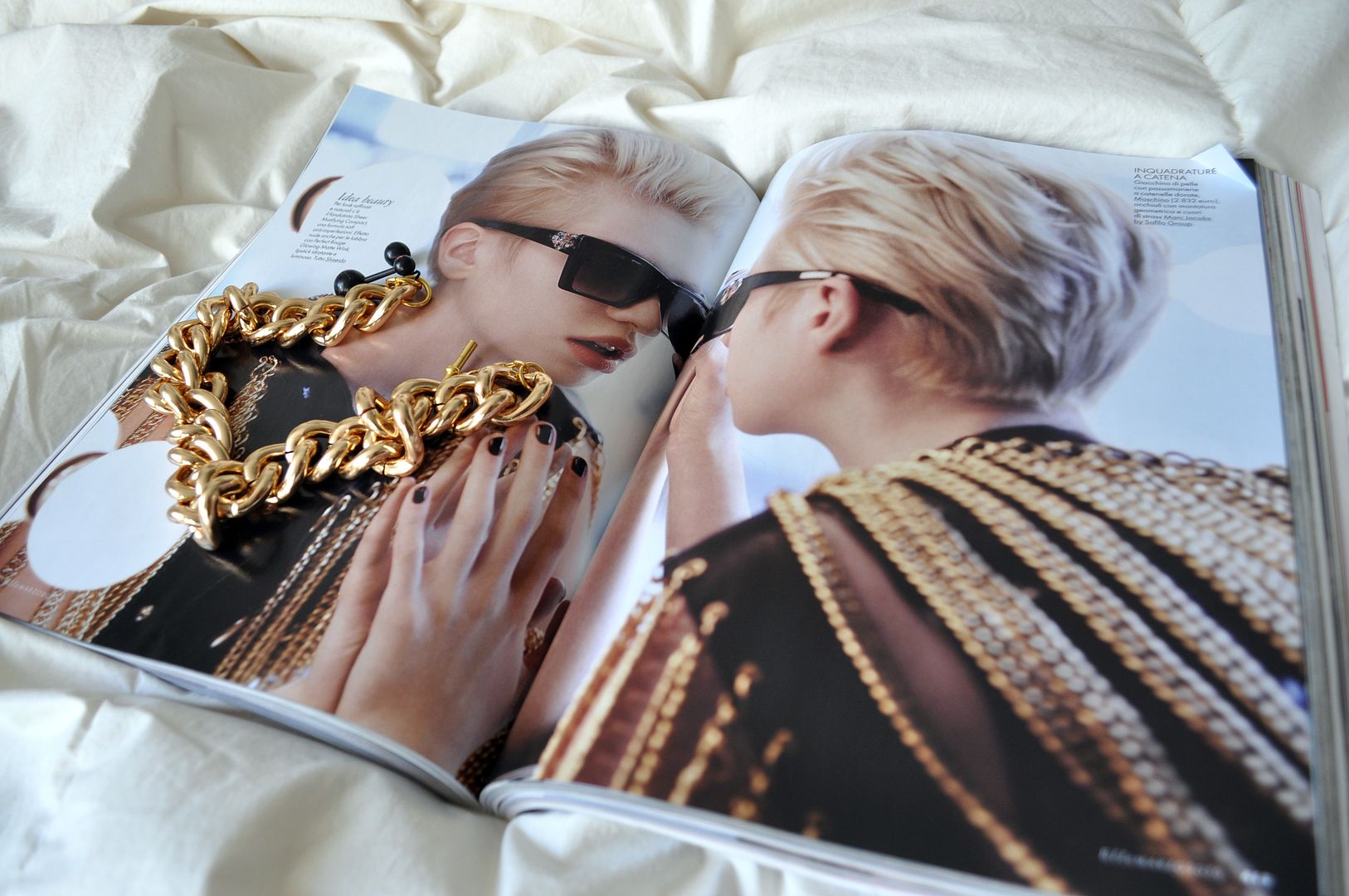 Moschino makes the cutest things, like this jacket. In the photo also my Marc Jacobs golden necklace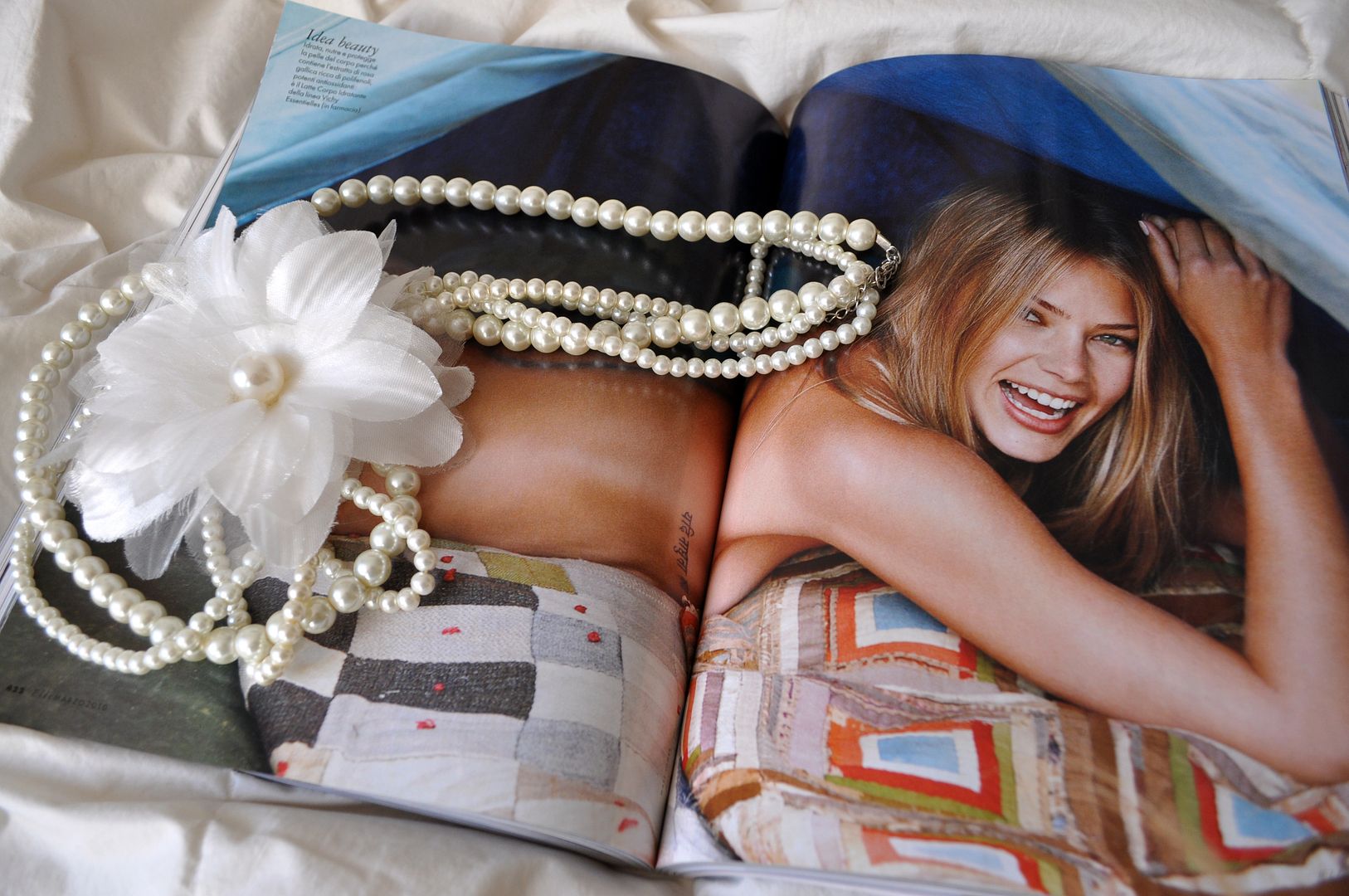 I want a tattoo in this part of the body so much, like Richie has. The pearl necklace is from Topshop.
Plaid prints on the shirt by Annarita N. and camouflage shorts by 40weft, with my Colours&beauty black headband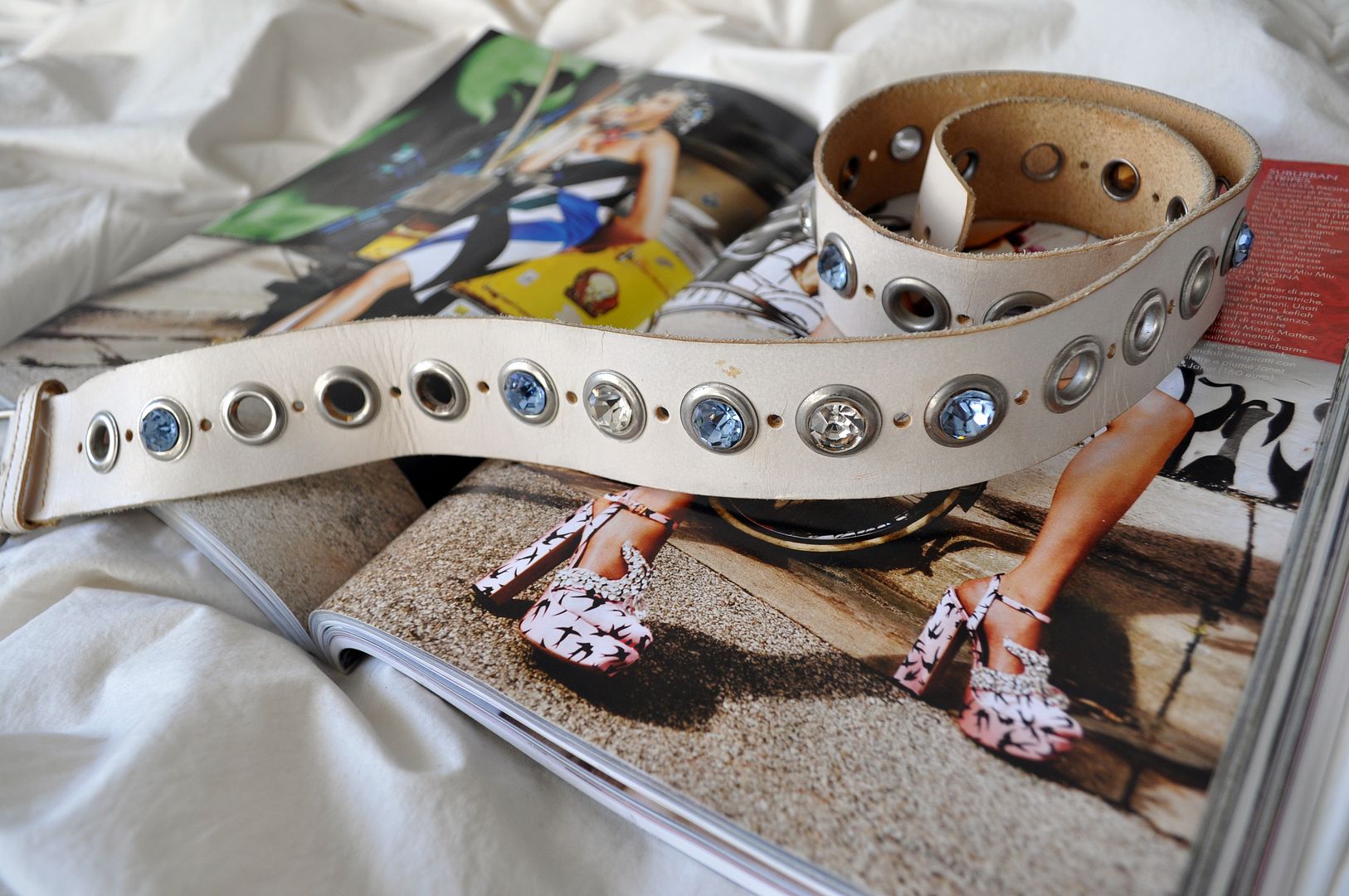 These Miu Miu shoes are the best of the entire collection. Swarovsky and stones are so in fashion this year, also Prada proposed them in sandals and bags. The vintage belt is from my mum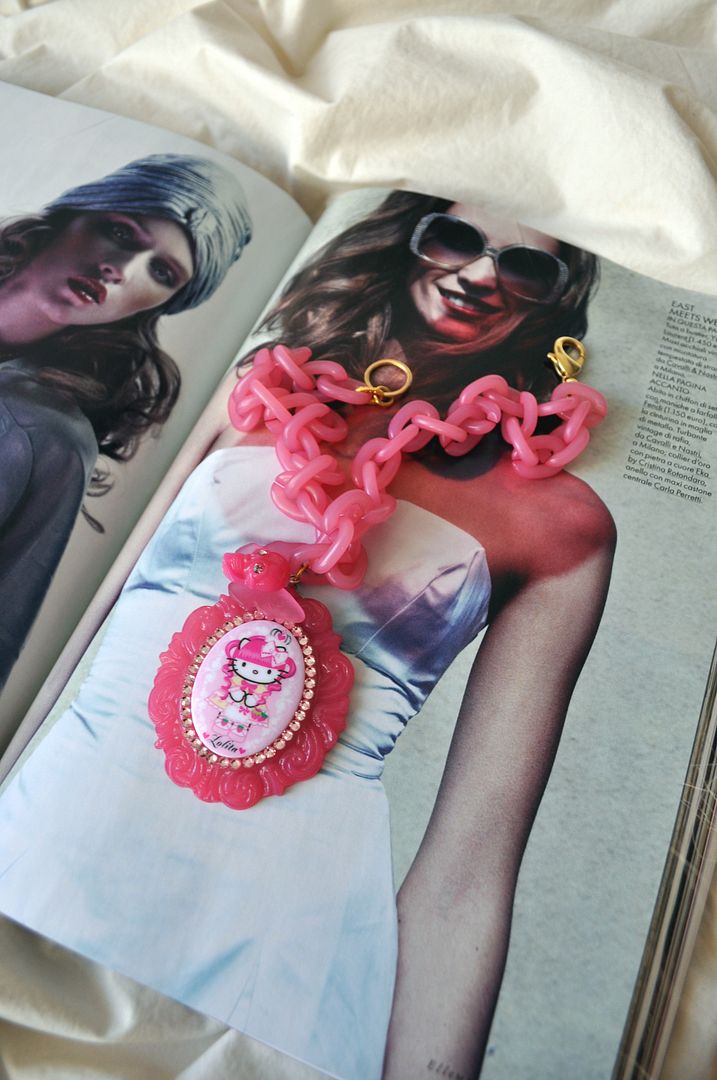 Yves Saint Laurent dress and my Tarina Tarantino necklace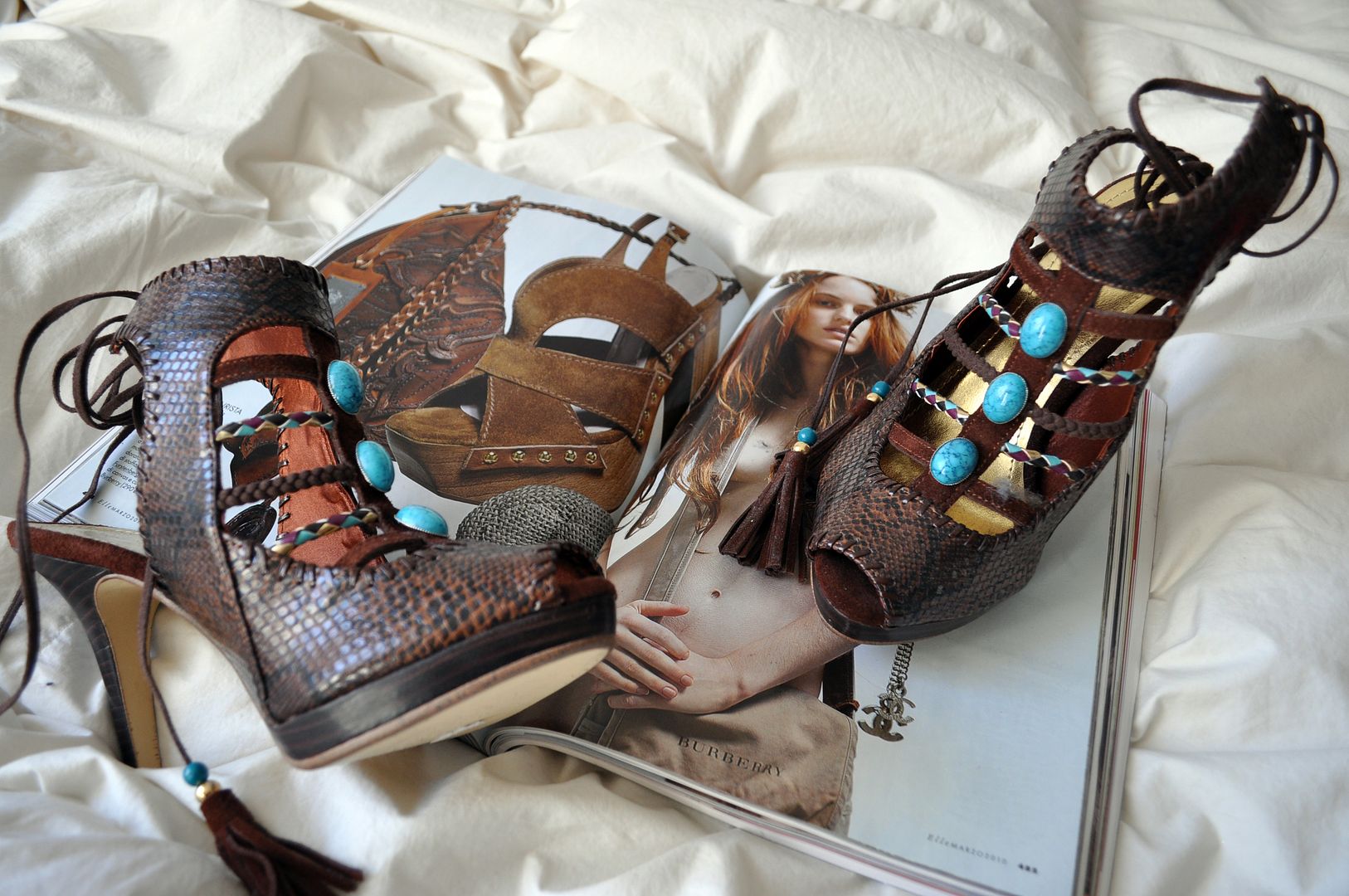 Miu Miu clogs are amazing, but also are my H&M stone ones 🙂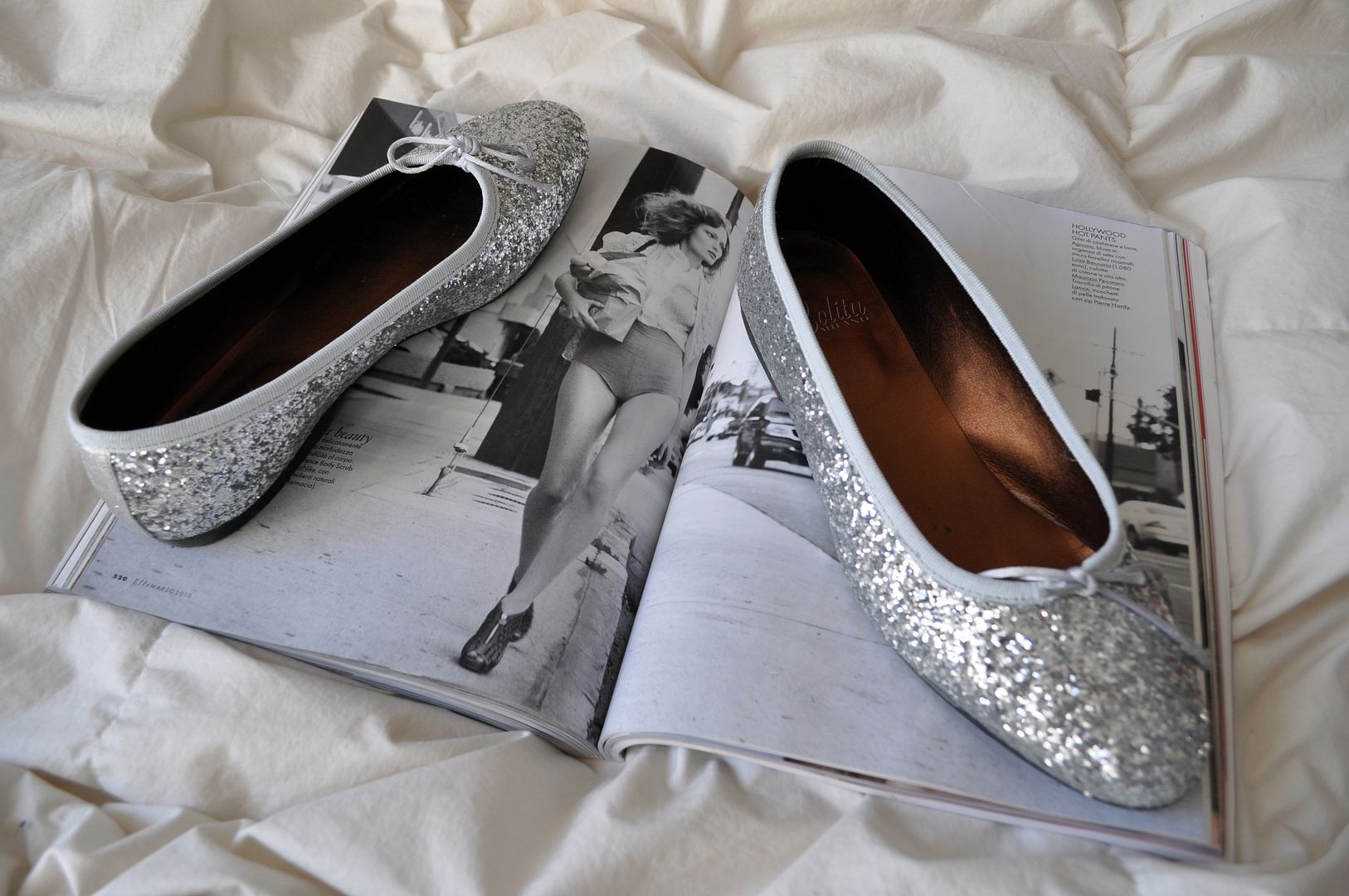 Love these shorts from Maurizio Pecoraro, and these silver flats are my new favourites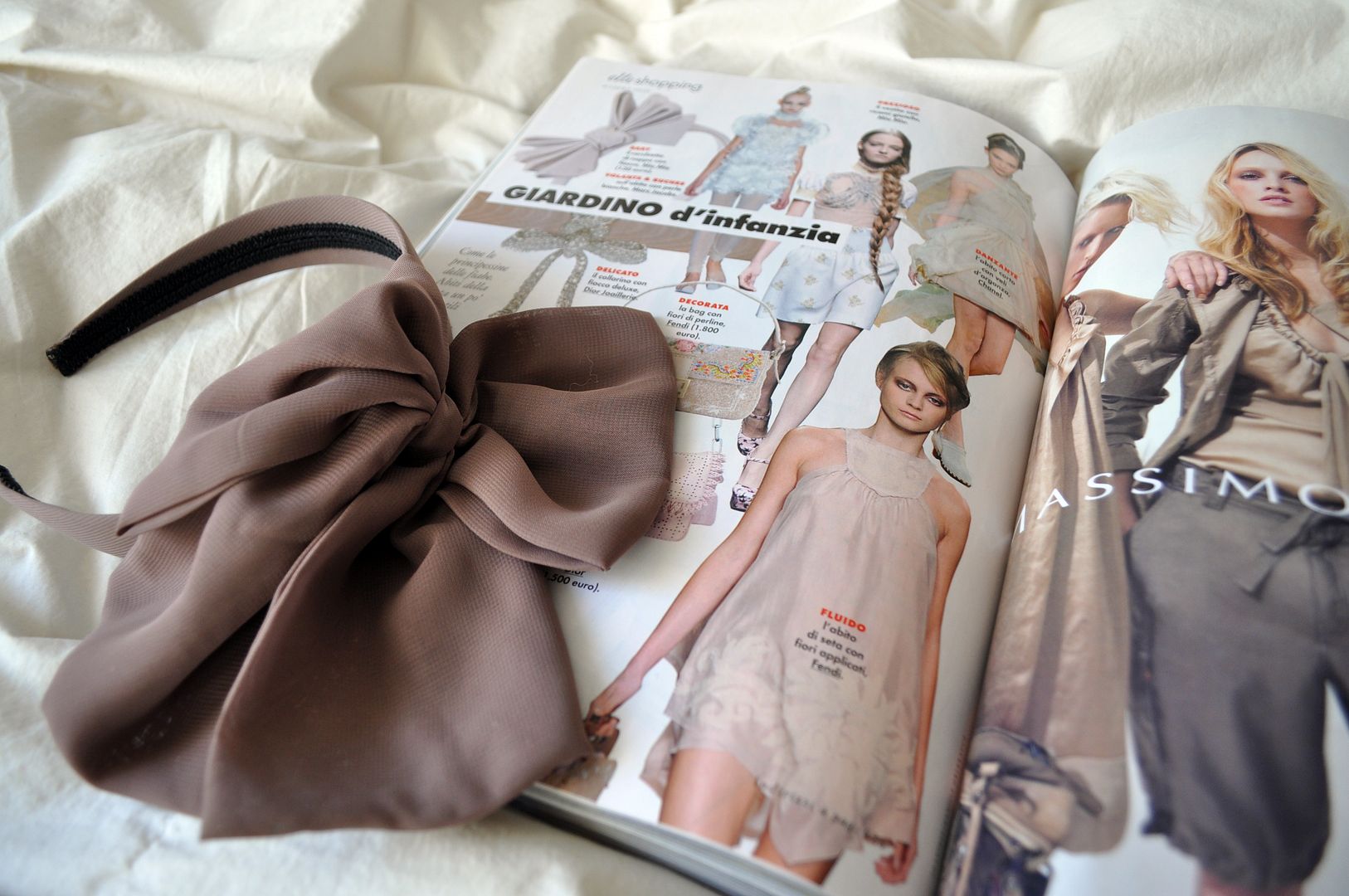 Pastel colours are so on right now, this Urban Outfitters headband with the big bow is perfect for every occasion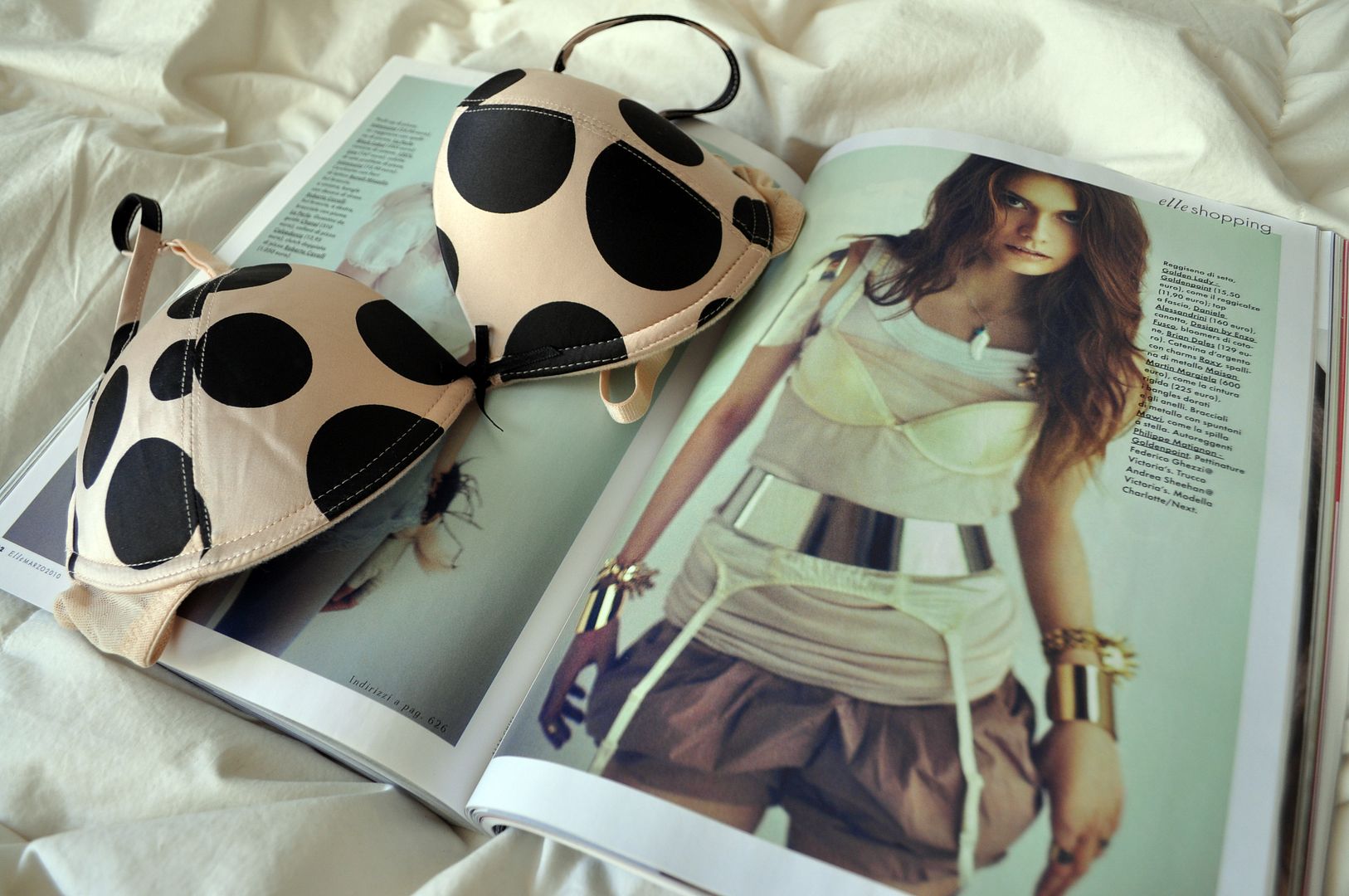 I like the idea of the importance of the bra, showing it in the outfit. This one is from Tezenis and I'll wear it in some particular ways soon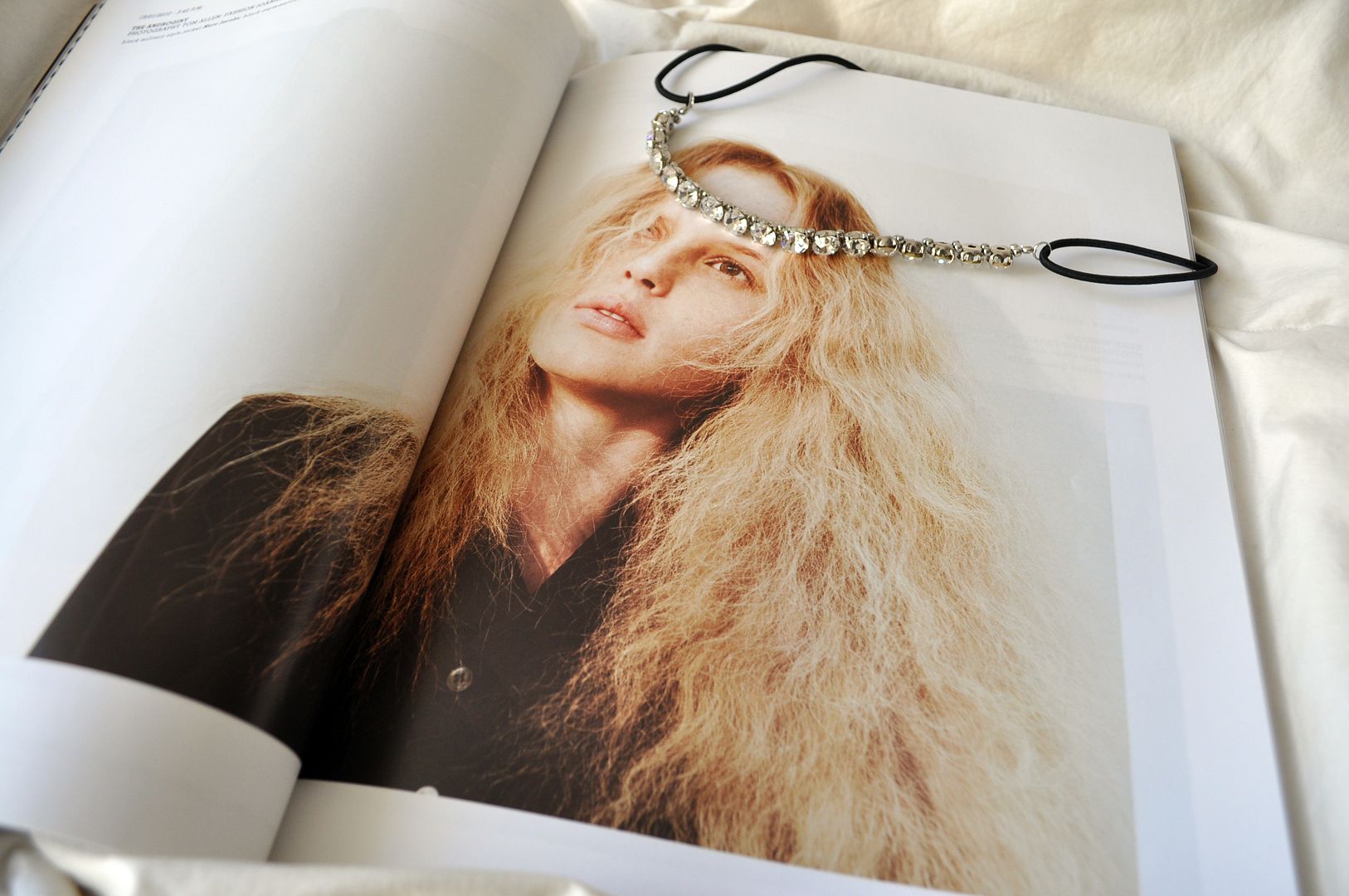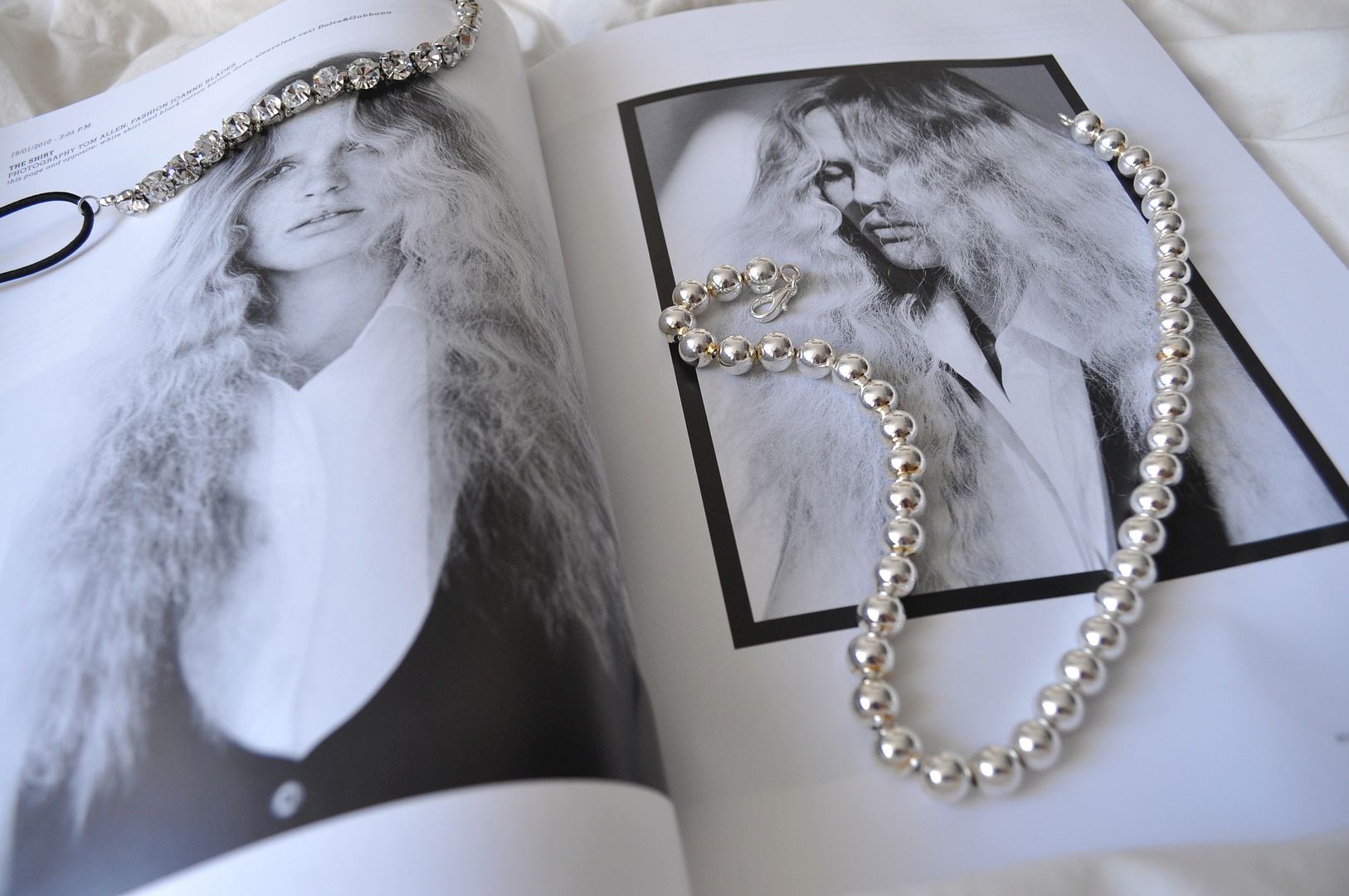 Accessorize swarovski headband and silver beaded necklace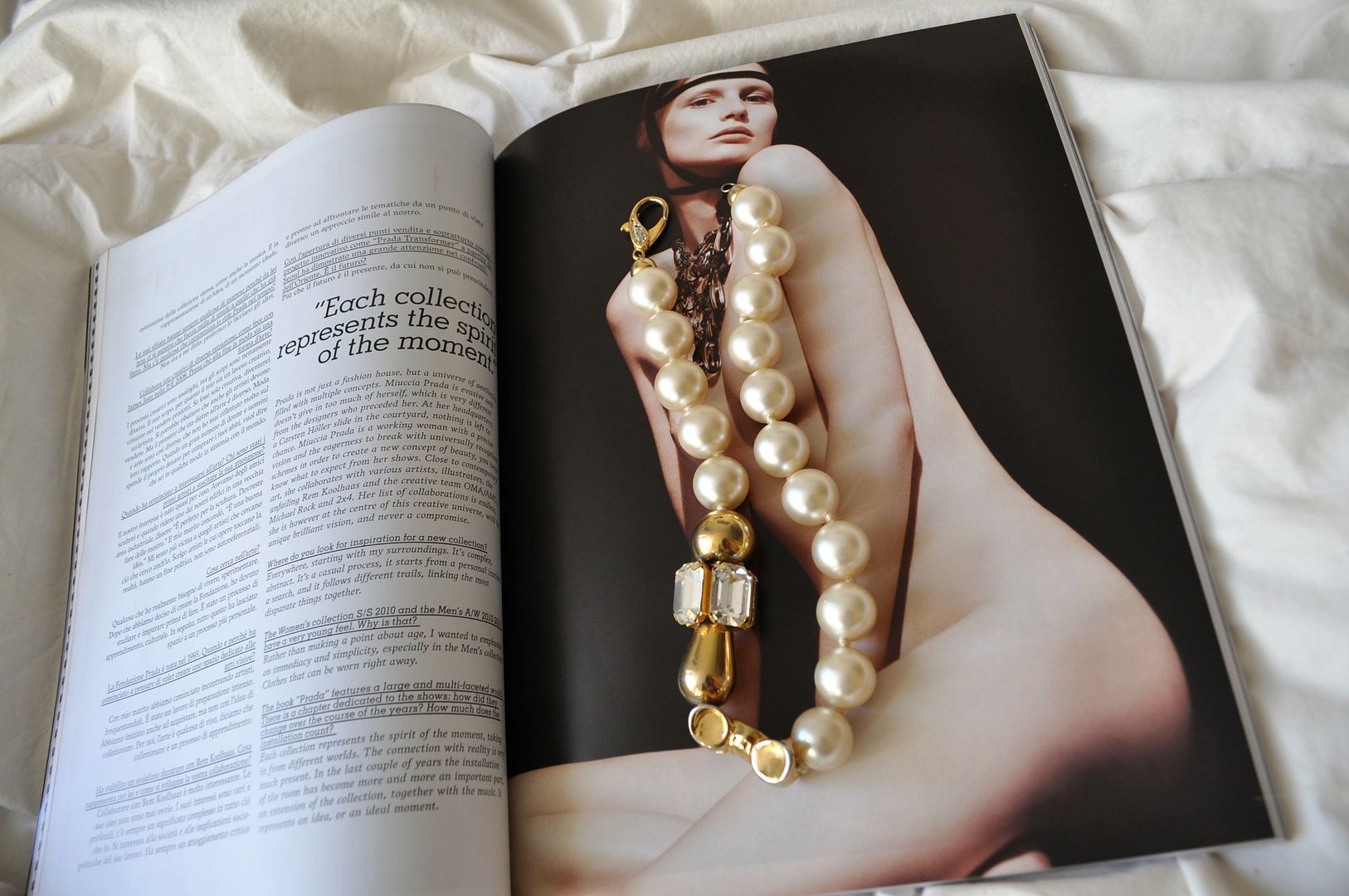 These photos from Muse magazine are simply stunning. My grandma's necklace is amazing as well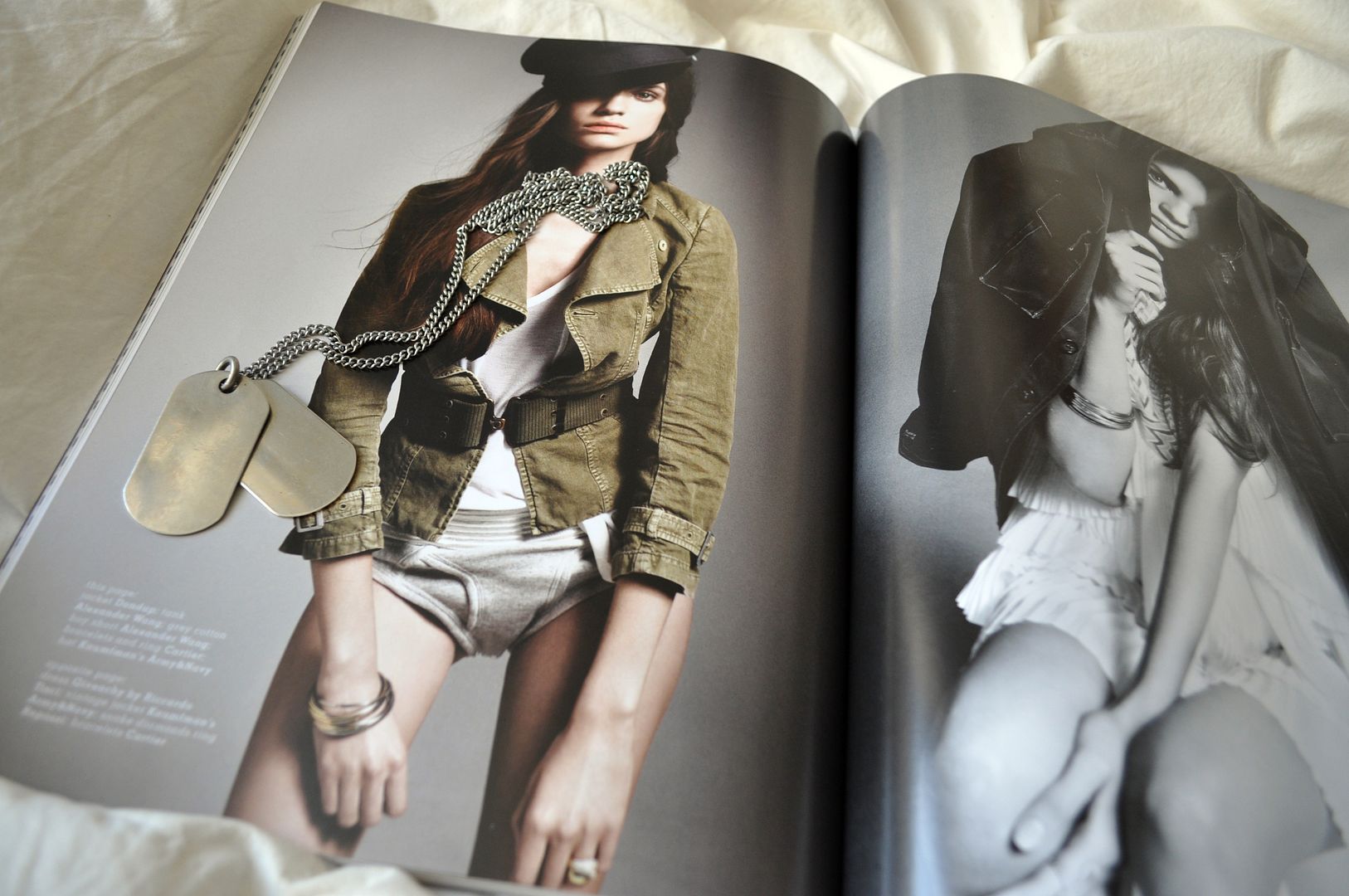 Militar style on the way guys!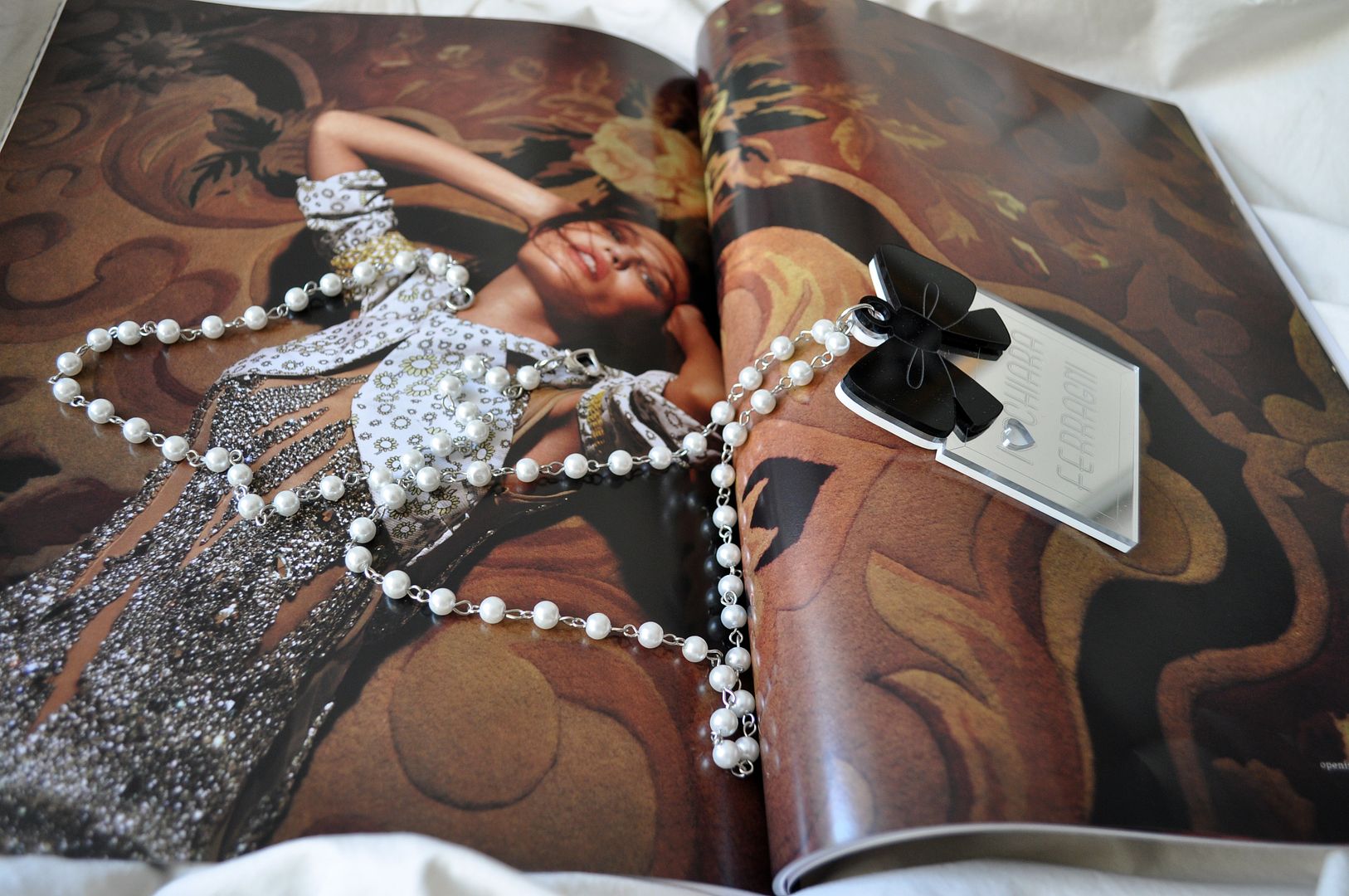 Another photoshoot, again the adorable Miu Miu. Personalized necklace by Sweet&co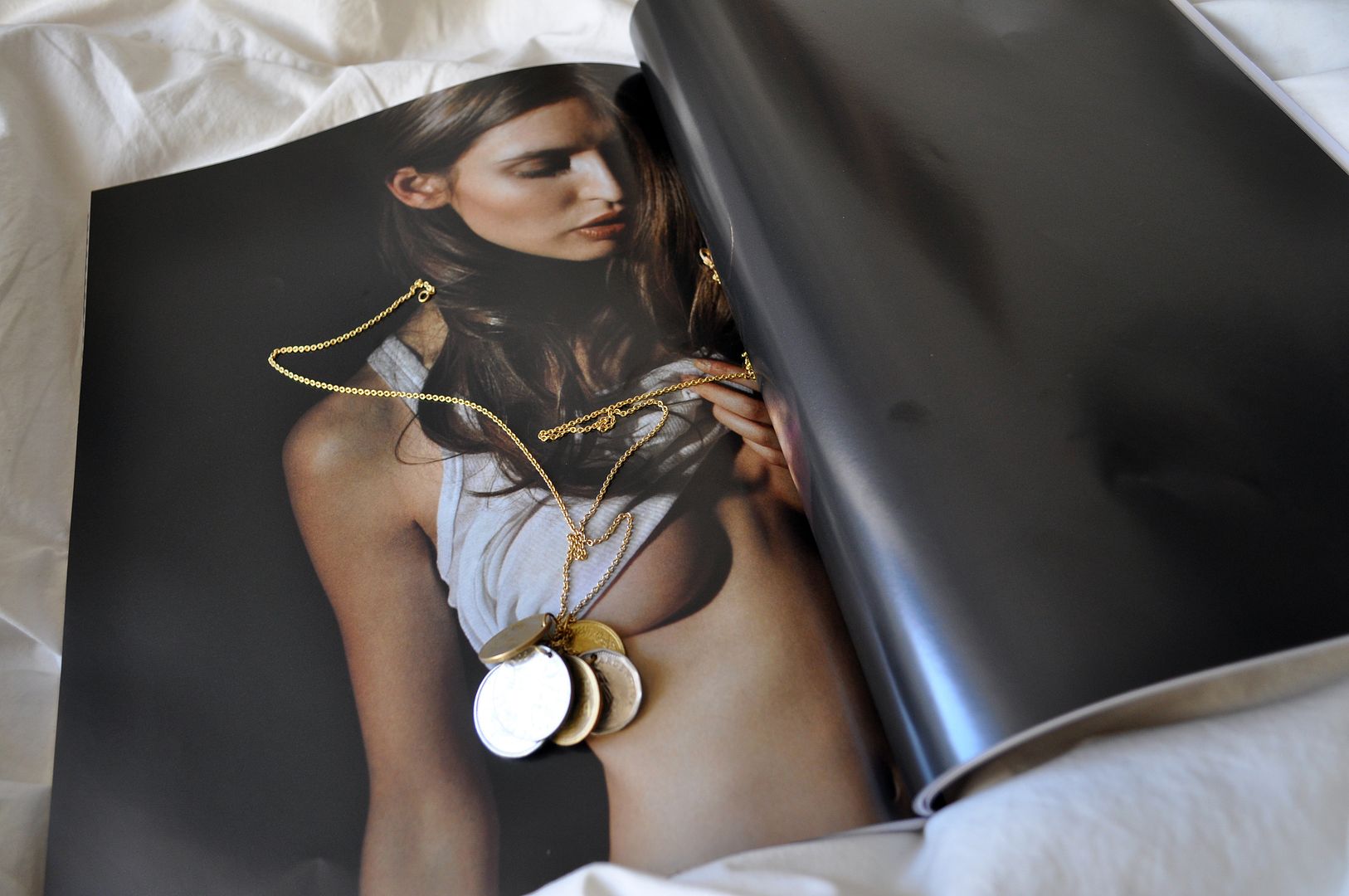 Another vintage coins necklace that I bought last year in New York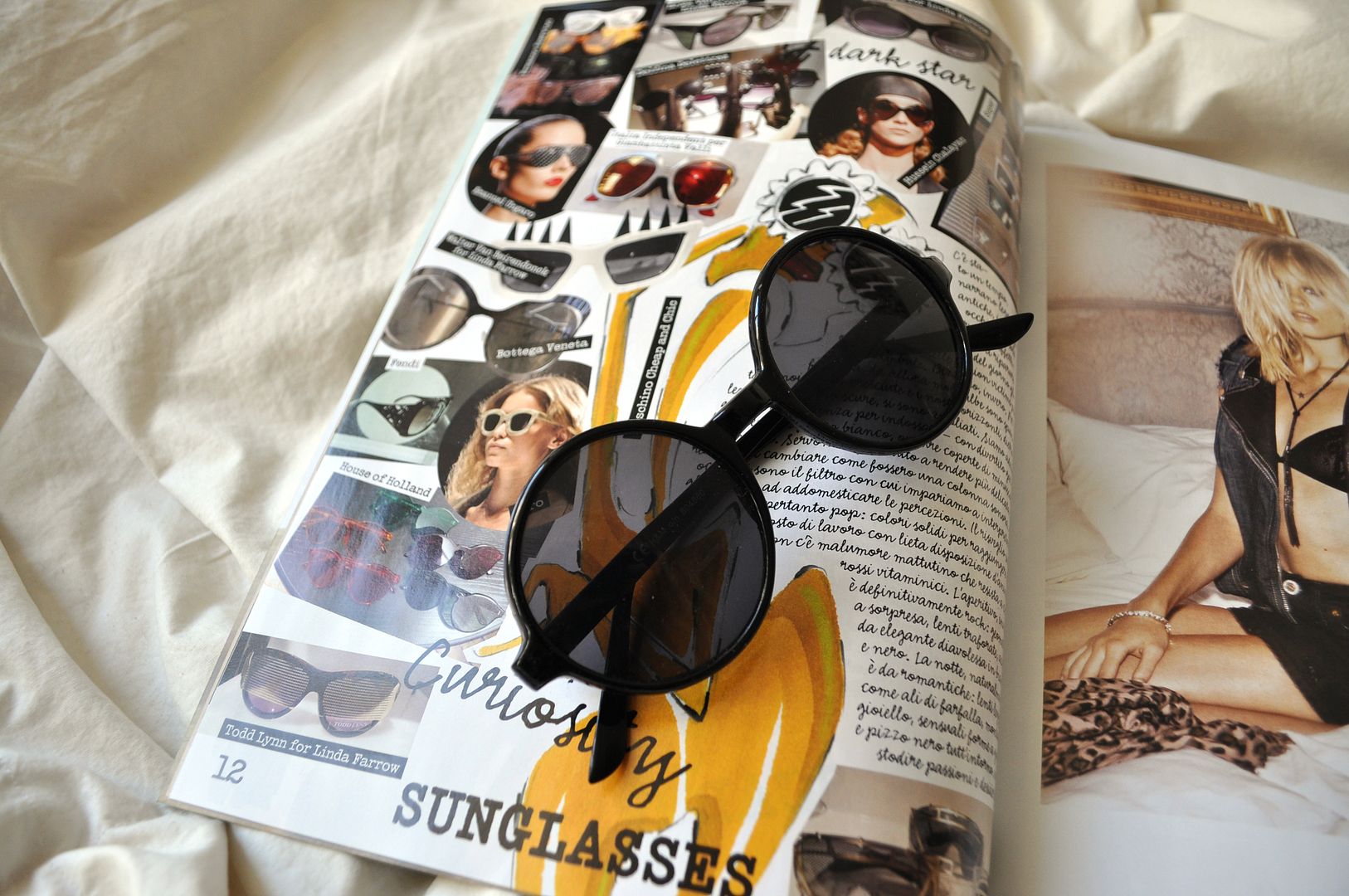 Strange sunglasses are the best. I especially love Linda Farrow's ones, that you can also see in most of Lady Gaga's videos.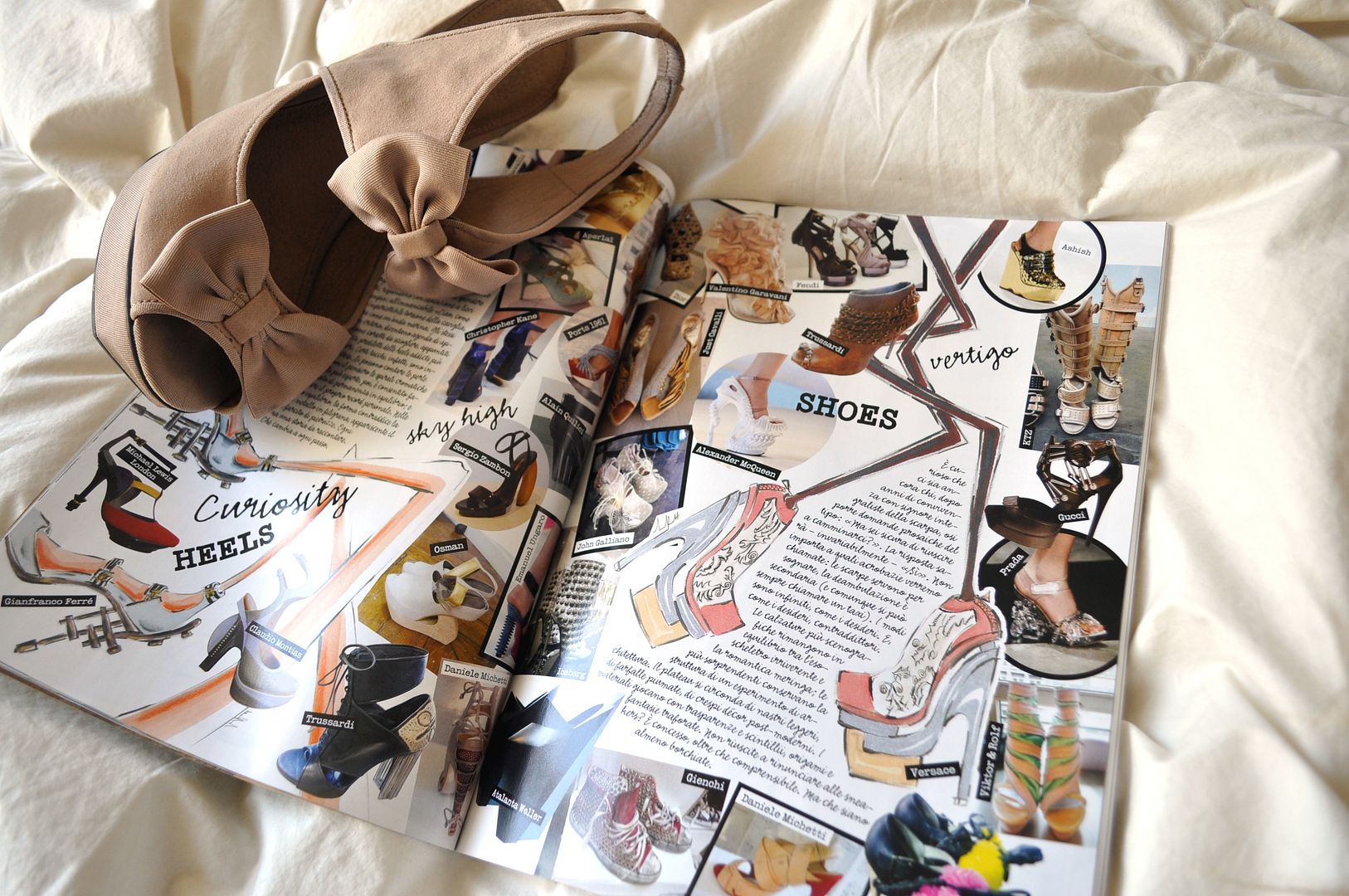 We never have enough shoes, do we? In this photo my heels from Topshop