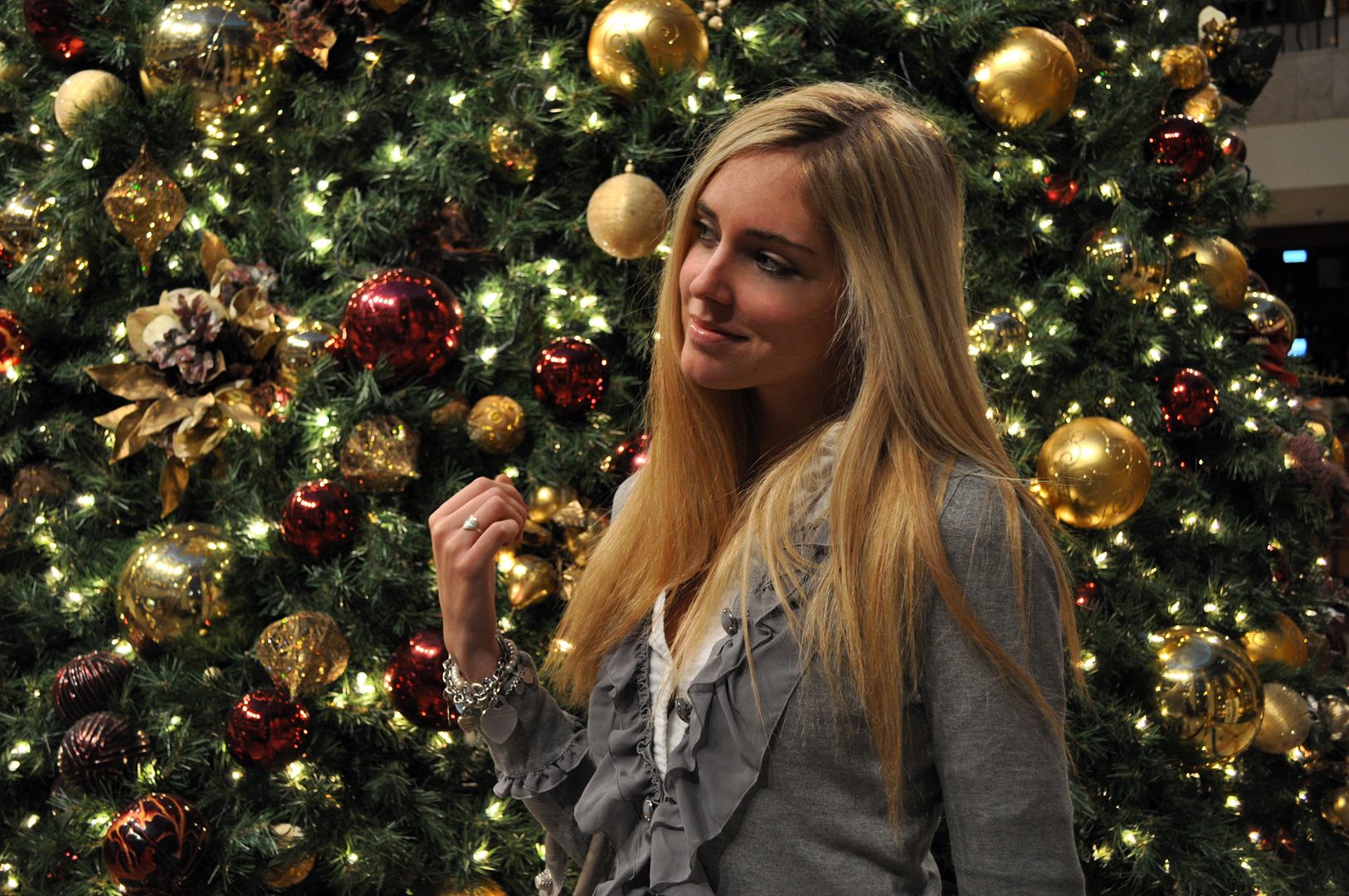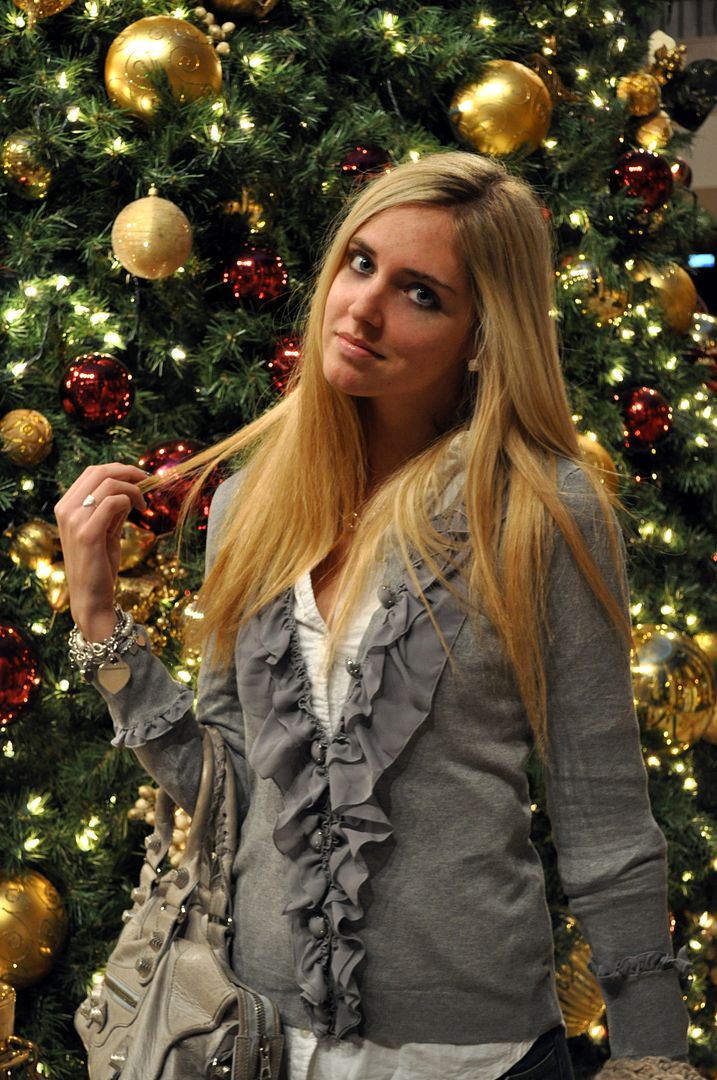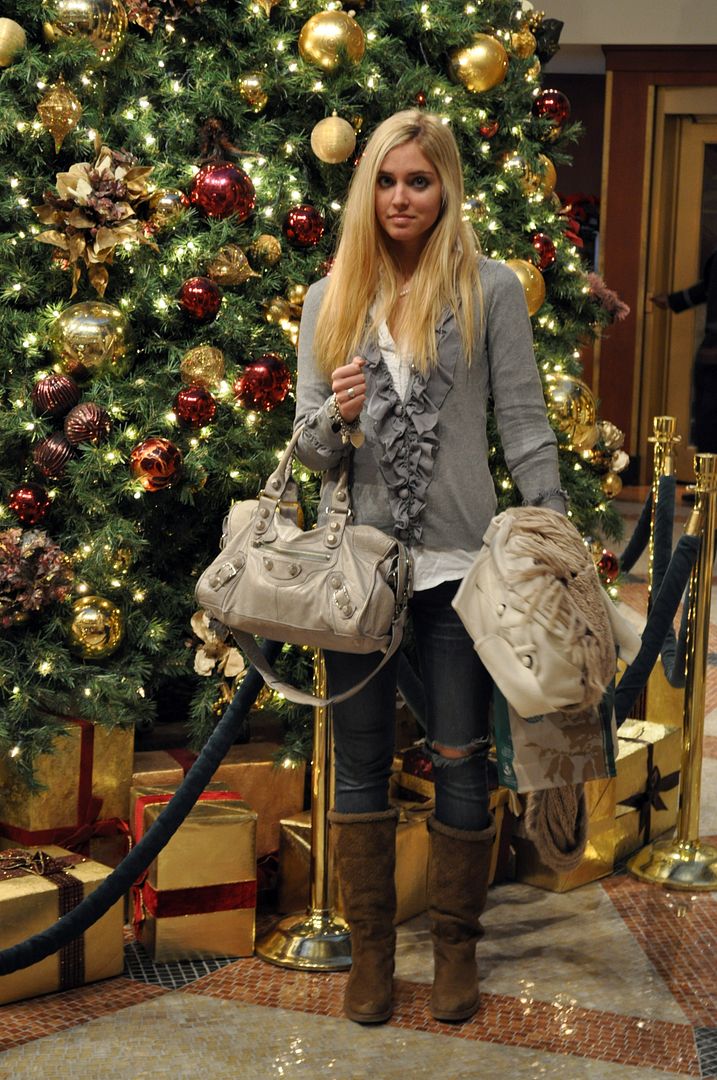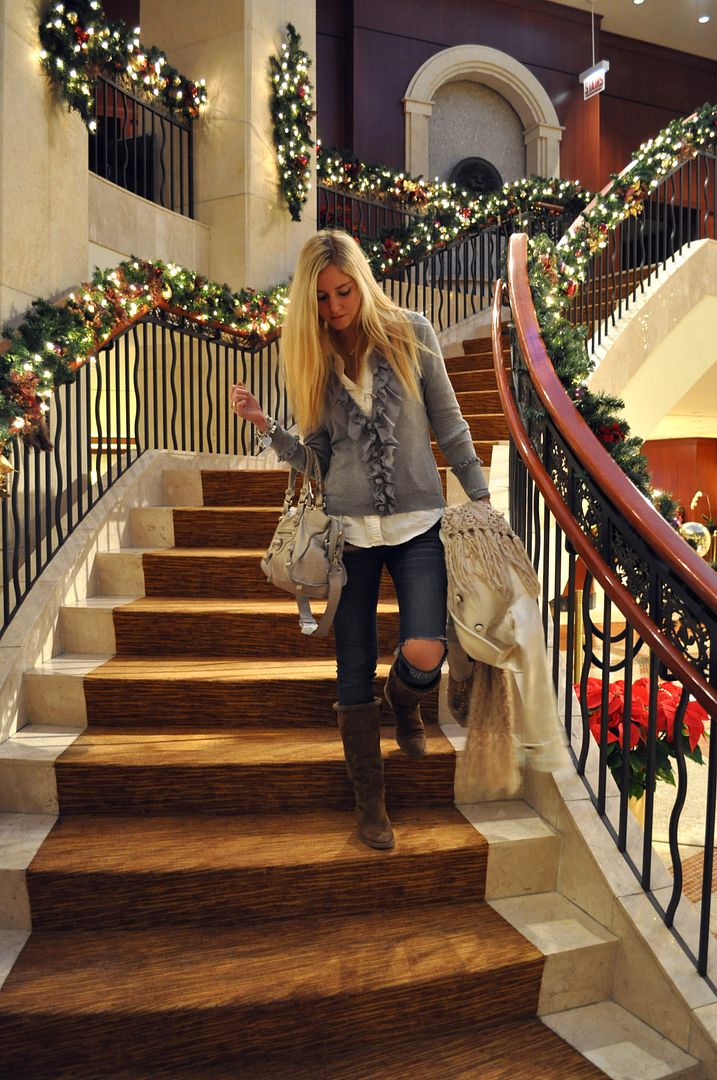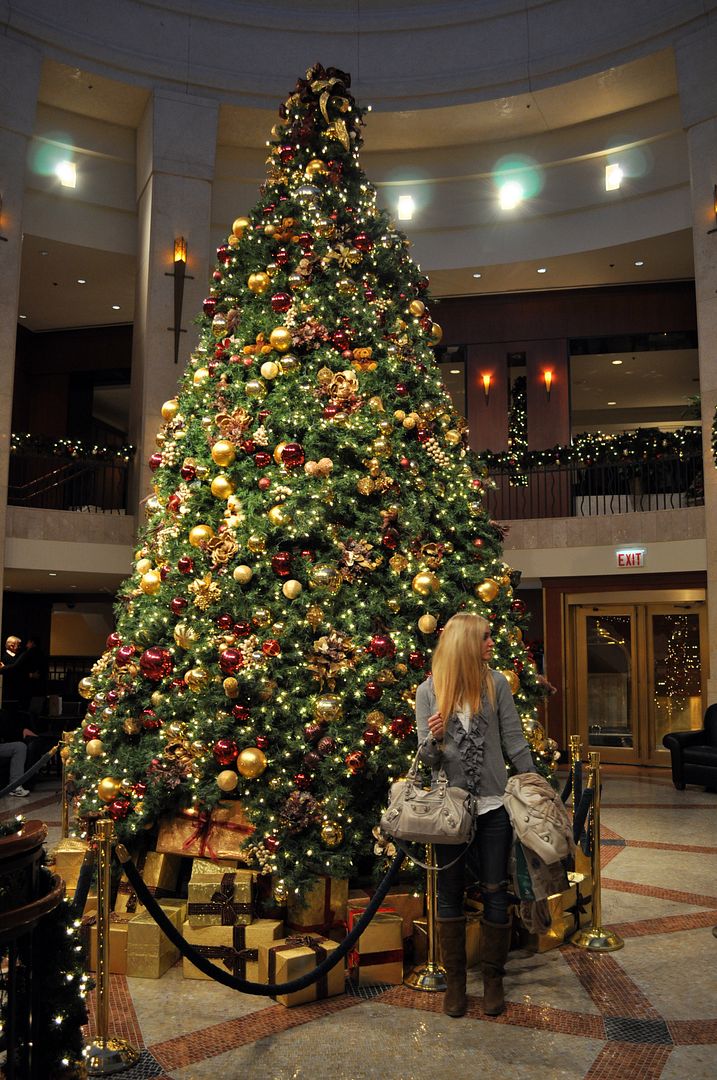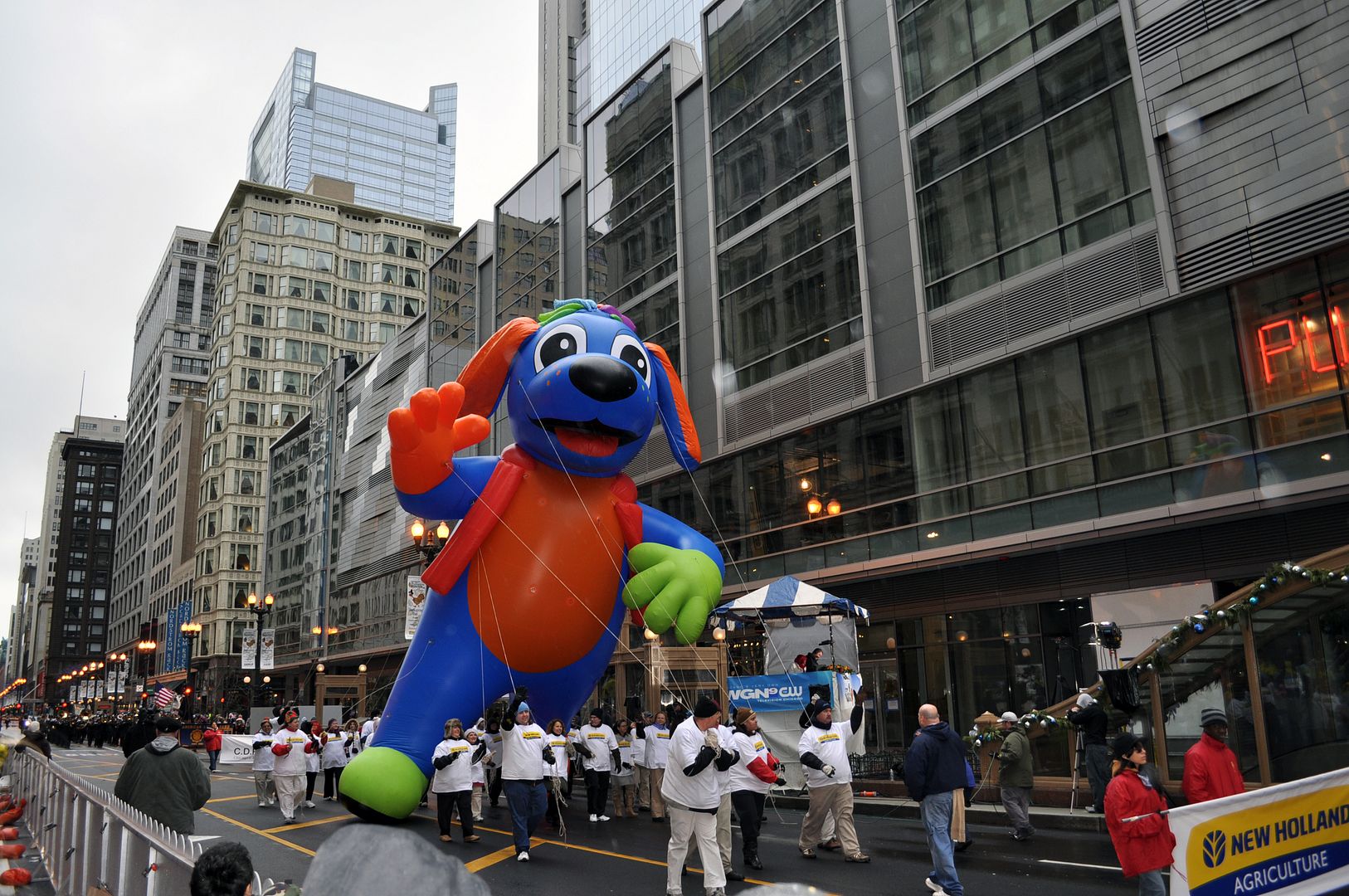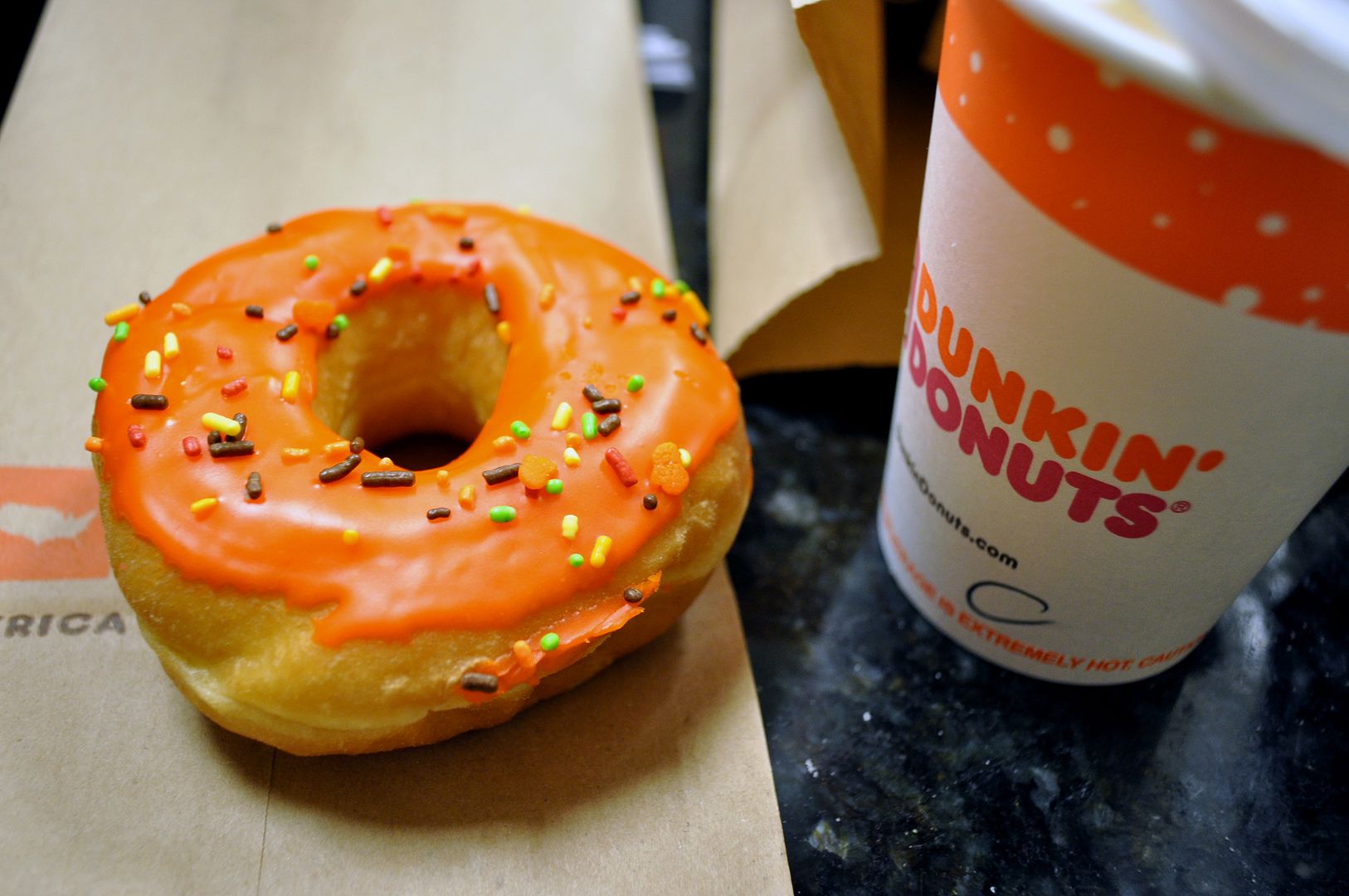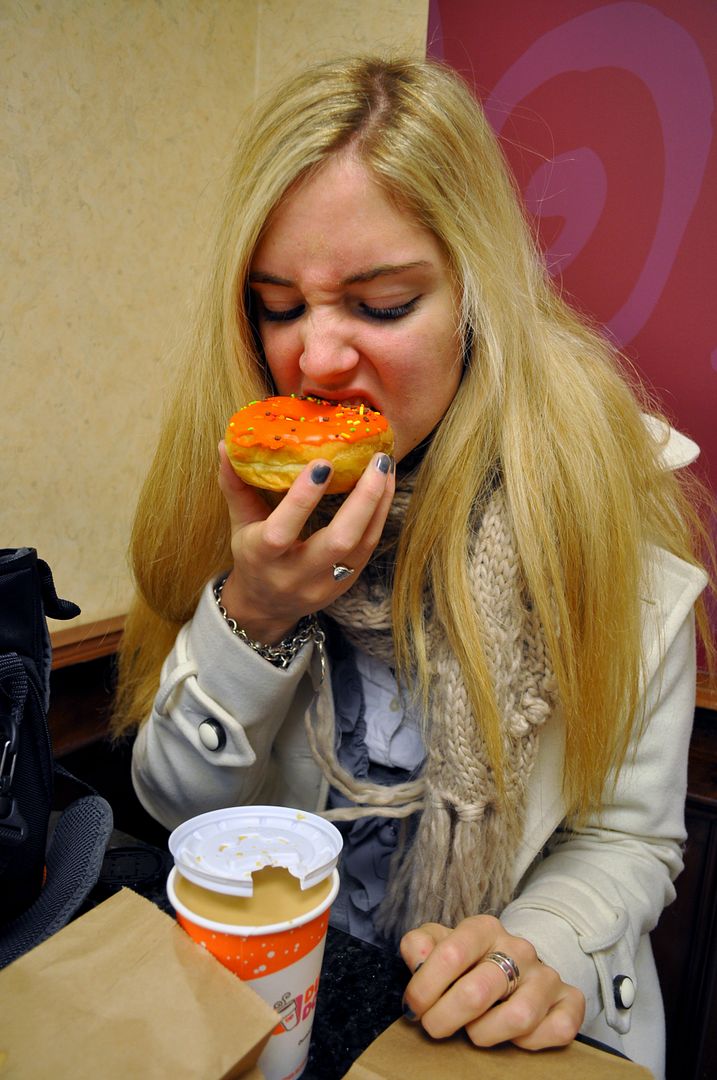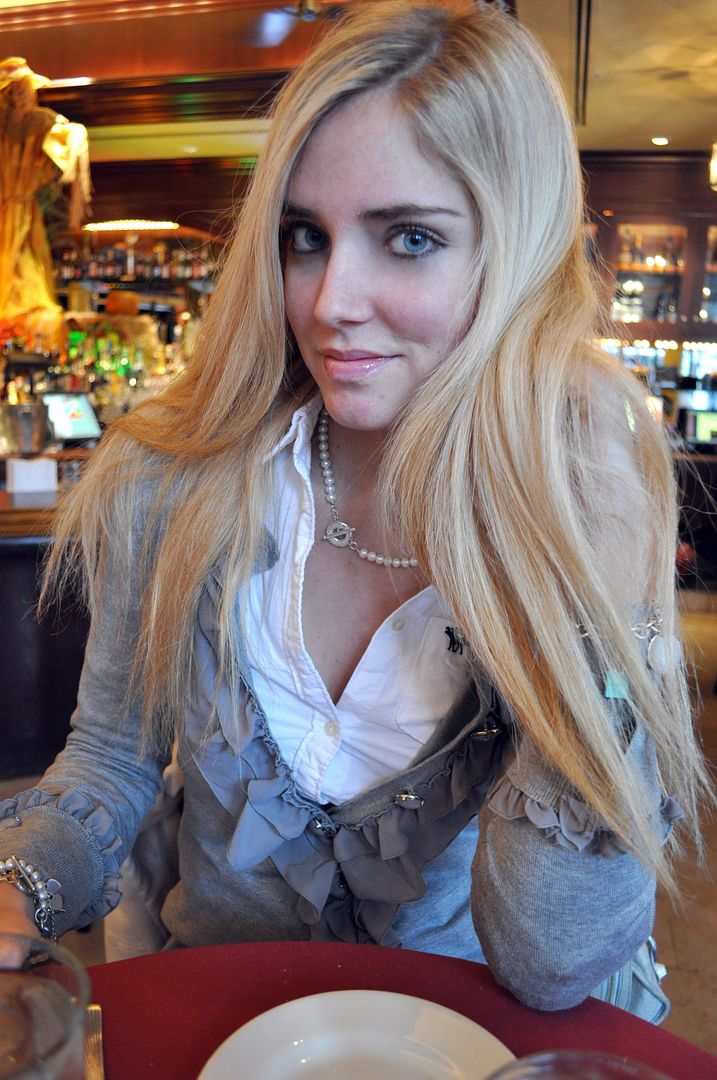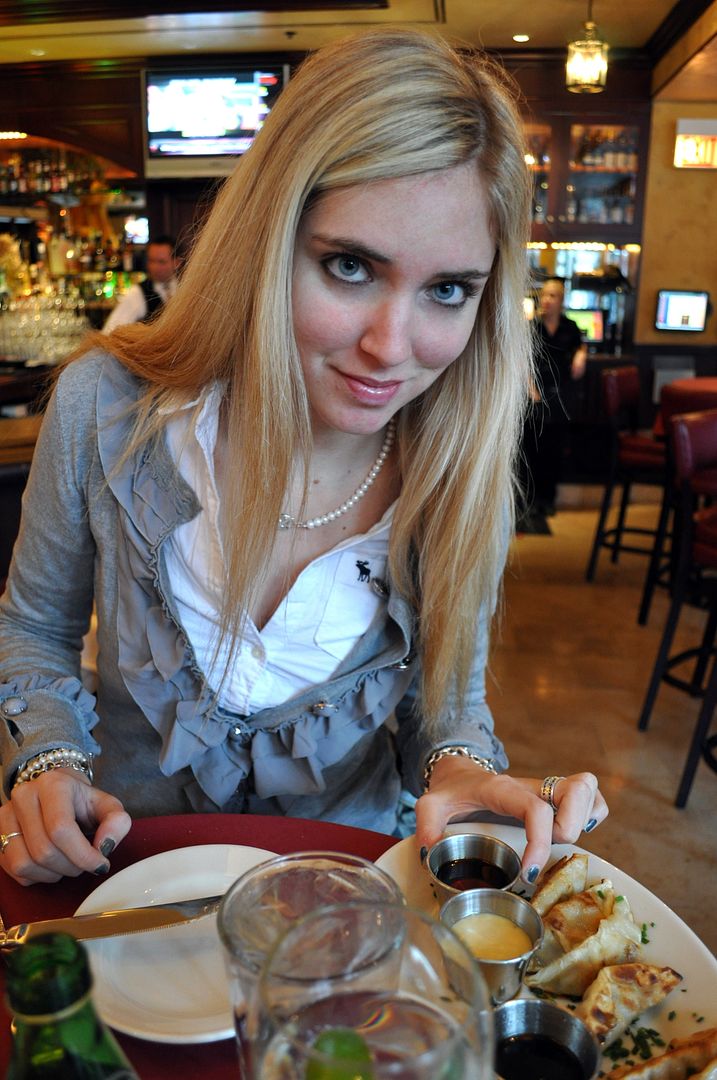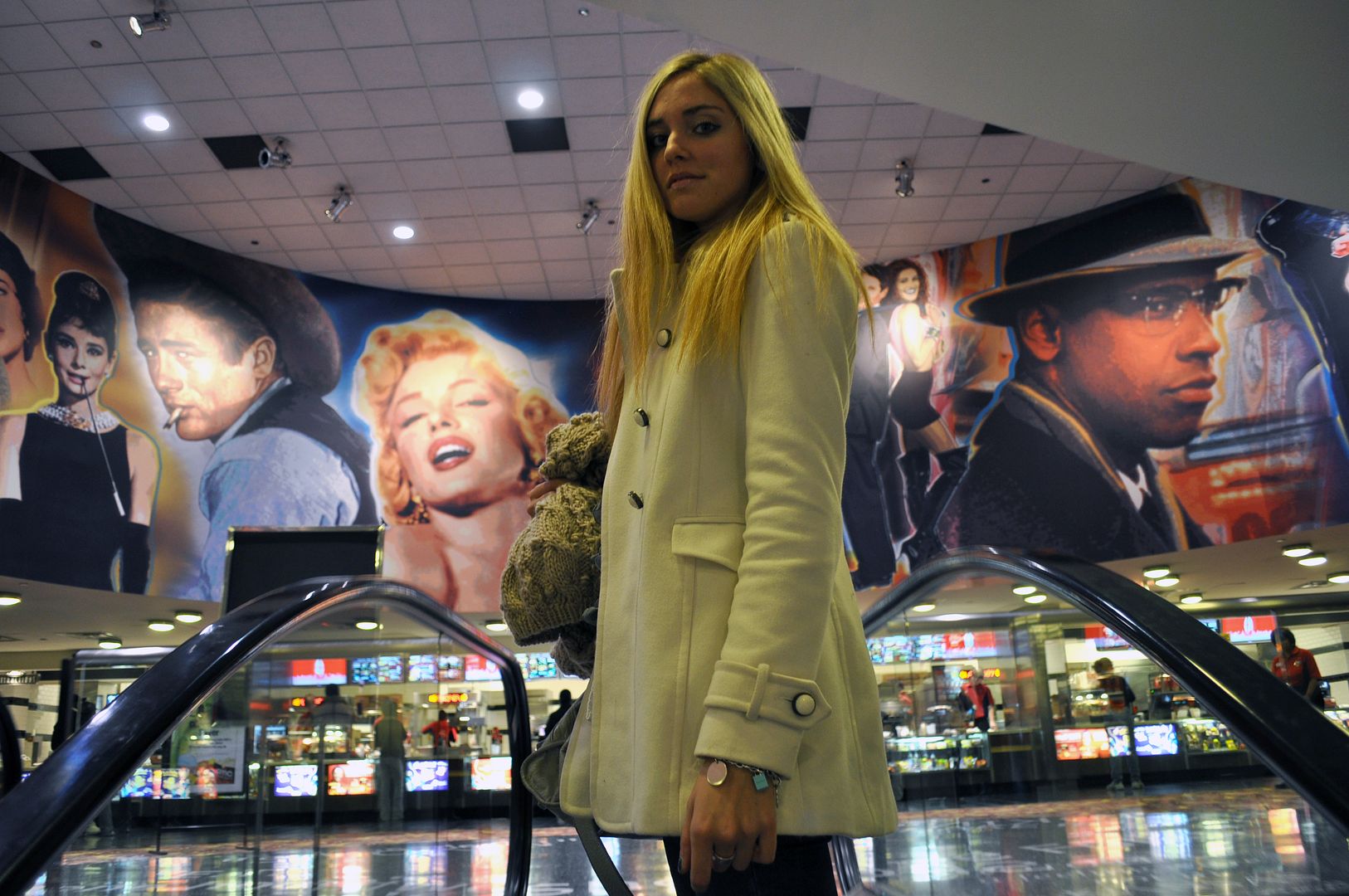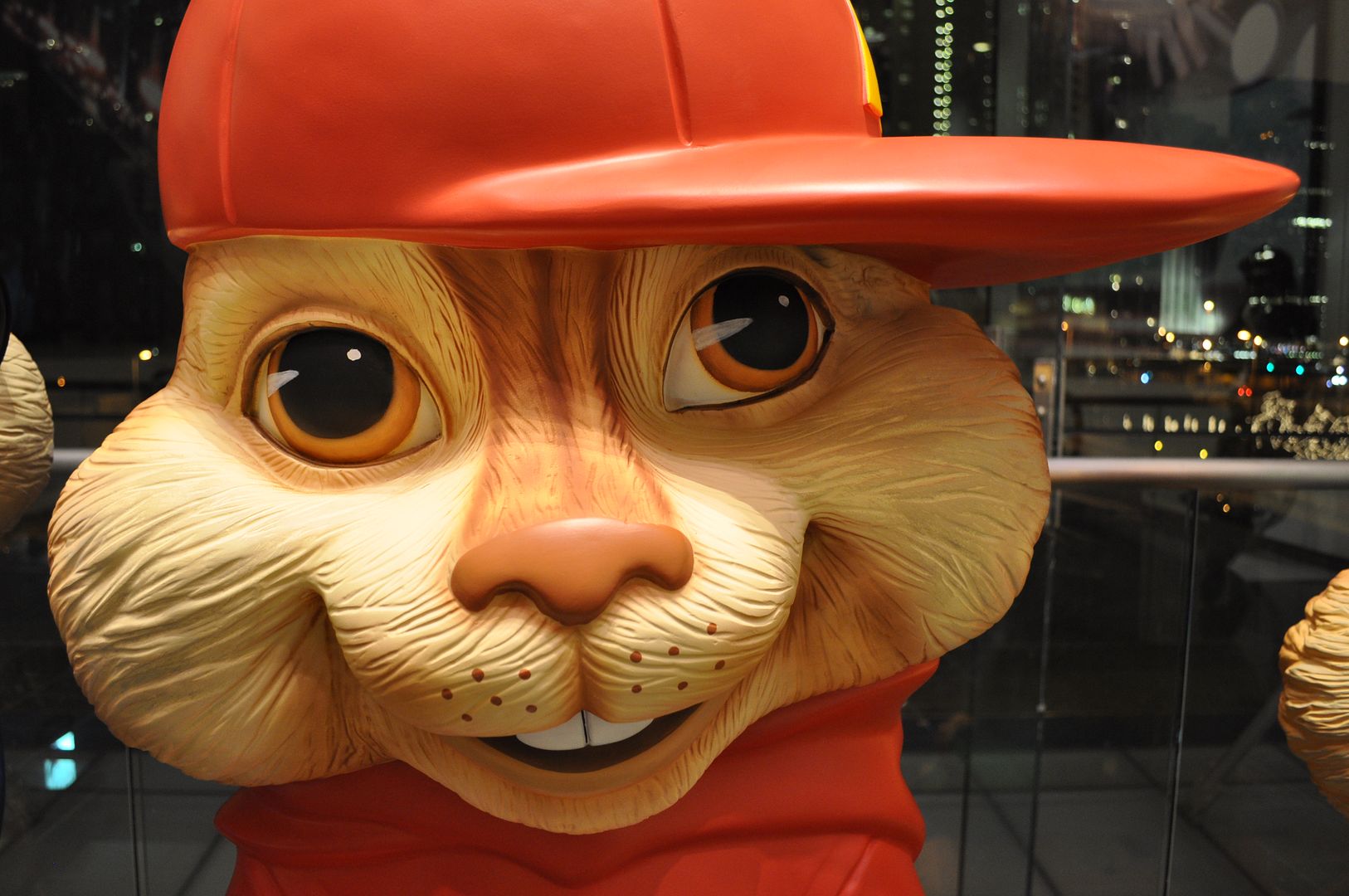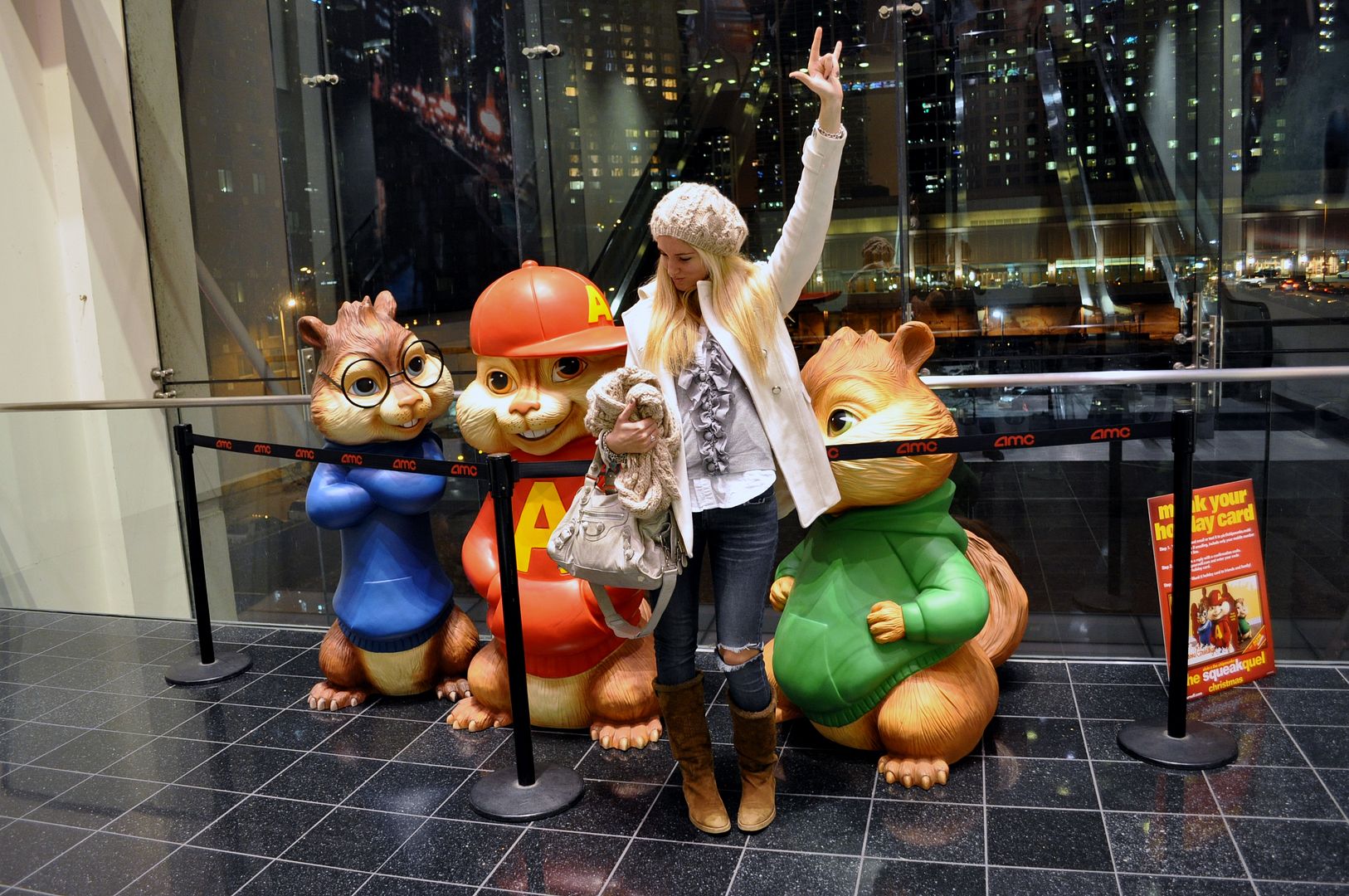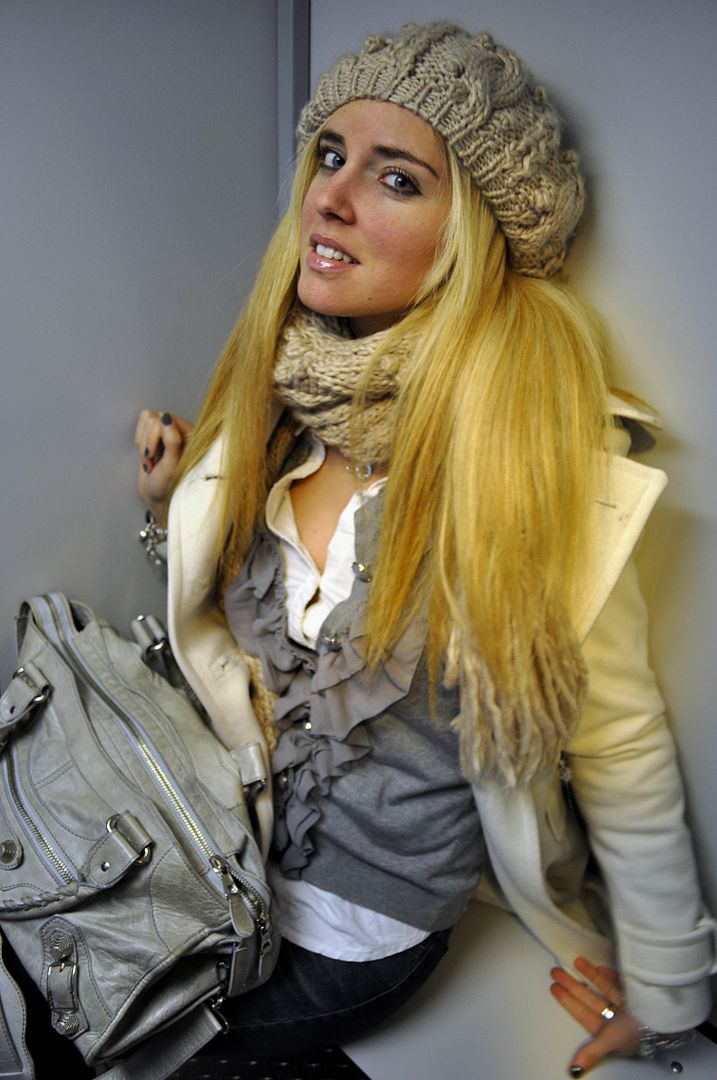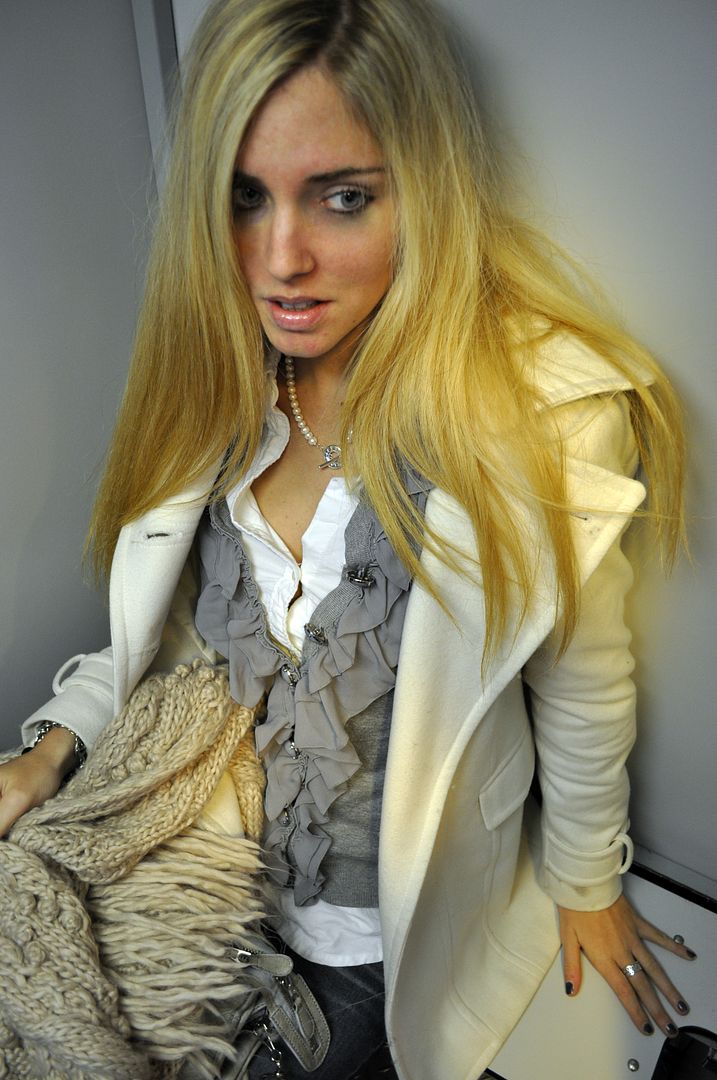 GUCCI BOOTS
MISS SIXTY JEANS
ABERCROMBIE WHITE SHIRT
FOREVER 21 GREY SWEATER
TIFFANY PEARL NECKLACE
ZARA WHITE COAT
SCARF AND HAT BY H&M
BALENCIAGA GREY PARTIME GIANT
Yesterday for the first time in my life I celebrated Thanksgiving day in the Us! We went to see the parade on State Street (but It was raining and It was way too cold) and then we went to Dunkin Donuts to have my first donut here, and it was orange but delicious yummy 😀 We had a nice thanksgiving lunch and then we went to the cinema to see "Planet 51" and I was laughing all the time more than the kids around us.There also was Alvin's statue, who was my hero when I was a kid! I loved taking the photos around the big Christmas tree, It was so holiday atmosphere! Today it's black friday here in the Us,most of the shops have big sales and open at 5 or 6 am so I'll show you what I'll be able to get, have a nice day everybody and thanks for reading my blog!
Ieri per la prima volta nella mia vita ho celebrato il giorno del Ringraziamento! Siamo andati a vedere la parata in State Street (ma pioveva e faceva decisamente troppo freddo) e siamo andati da Dunkin Donuts per mangiare la mia prima ciambella qui, era arancione e deliziosa yummy 😀 Abbiamo poi pranzato e siamo andati a vedere al cinema "Planet 51" e io ridevo piu' di tutti i bambini accanto a noi nella sala. C'era anche la "statua" di Alvin, che era il mio eroe quando ero bimba! Ho amato fare le foto accanto al mega albero di Natale, creava veramente un'atmosfera da festa! Oggi e' il "Black Friday" negli stati uniti, la maggior parte dei negozi fa grandissimi sconti e saldi e aprono dalle 5 o 6 del mattino quindi vi mostero' poi cosa sono riuscita a prendere! Buona giornata a tutti quanti e grazie a tutti per leggere il mio blog!