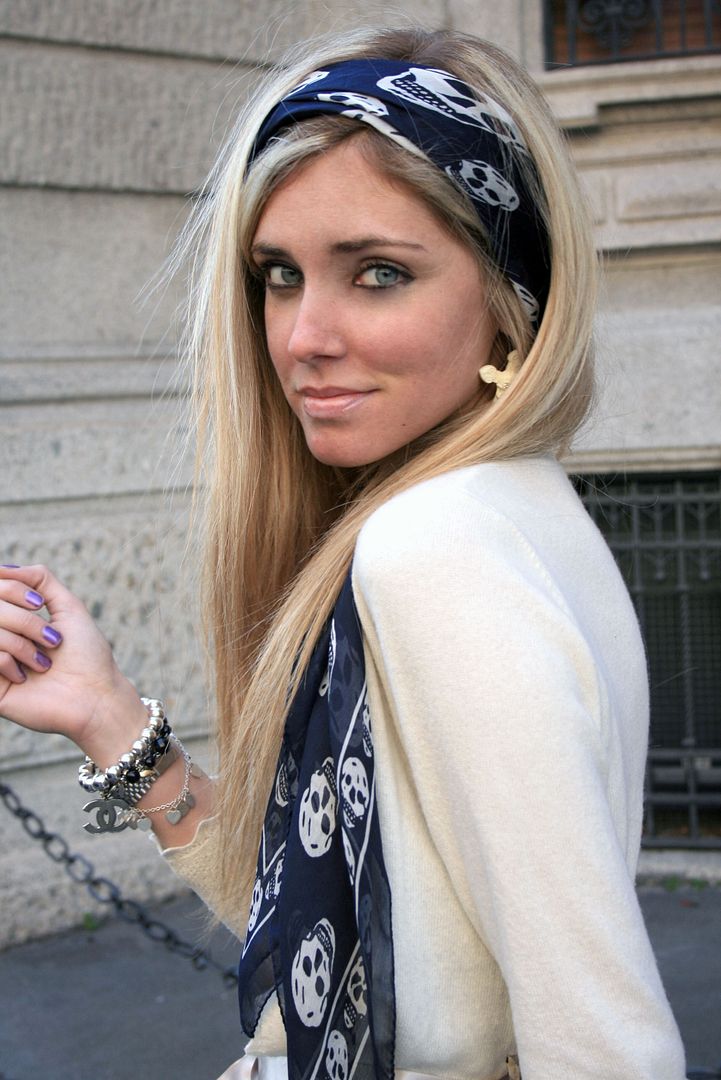 Today I finally have my camera, my flash and my remote controller to take some new shots. This is anyway one of my favourite looks ever, and I thought it deserved to be published on my blog, what do you think about it?
I'm really into studying now and there also are some news about the blog that I hope you'll be able to see soon. Lately I'm in love with jewels (not real ones), especially If vintage, I'll have to show you what I got yesterday 😀
If you want to follow me on facebook add my FANPAGE and follow me on BLOGLOVIN'!
Oggi finalmente sono dotata di macchina fotografica, flash e telecomando per poter scattare nuove foto.Questo è comunque uno dei miei outfits preferiti da sempre, e ho pensato che meritasse di essere pubblicato sul mio blog, cosa ne pensate?
Sono molto presa dallo studio e da novità riguardanti il blog che spero presto potrete vedere. Ultimamente mi sto appassionando di gioiellini (bigiotteria a dire il vero) soprattutto se vintage, dovrò mostrarvi quelli che ho preso ieri 😀
Se volete seguirmi su facebook aggiungetemi alla mia FANPAGE e su BLOGLOVIN'!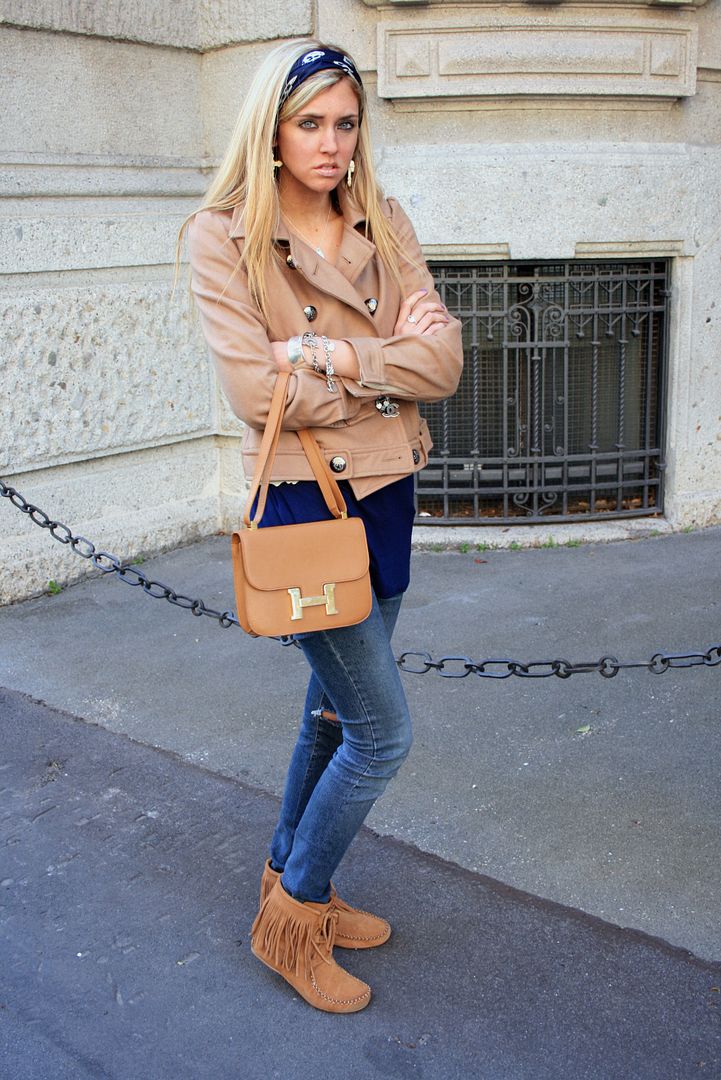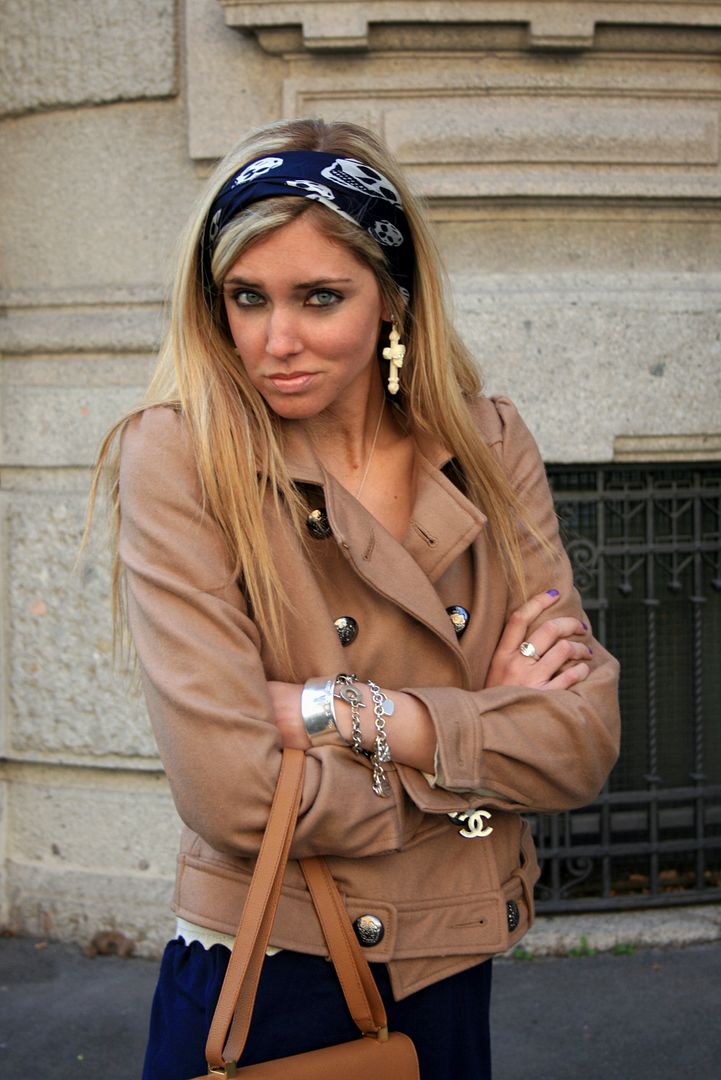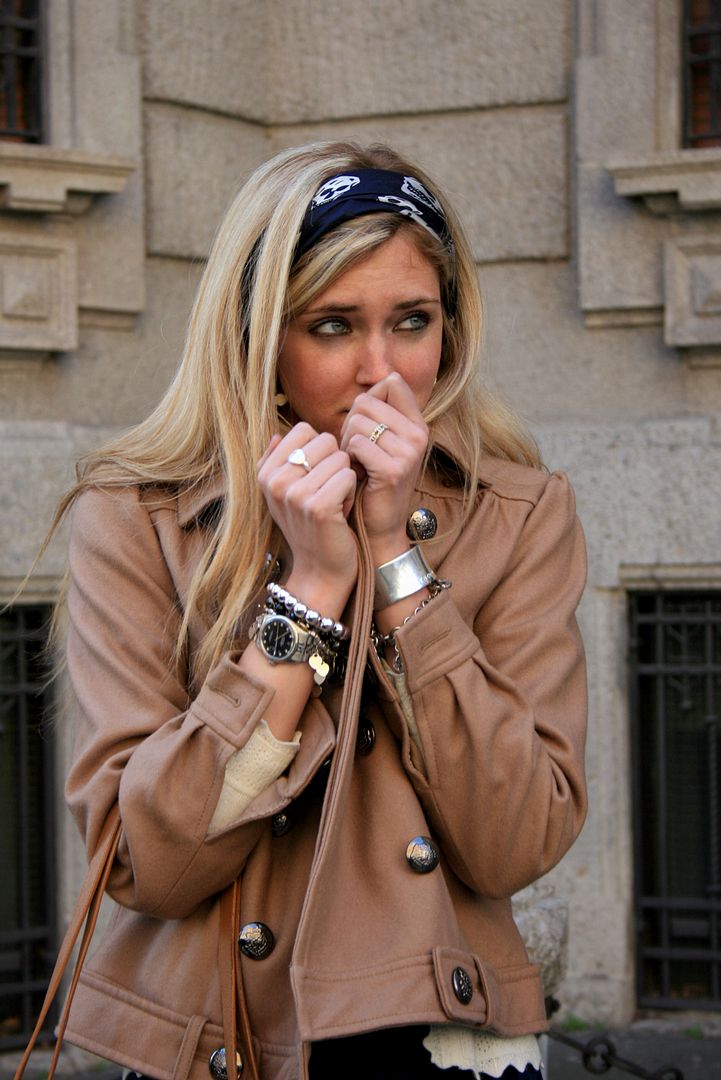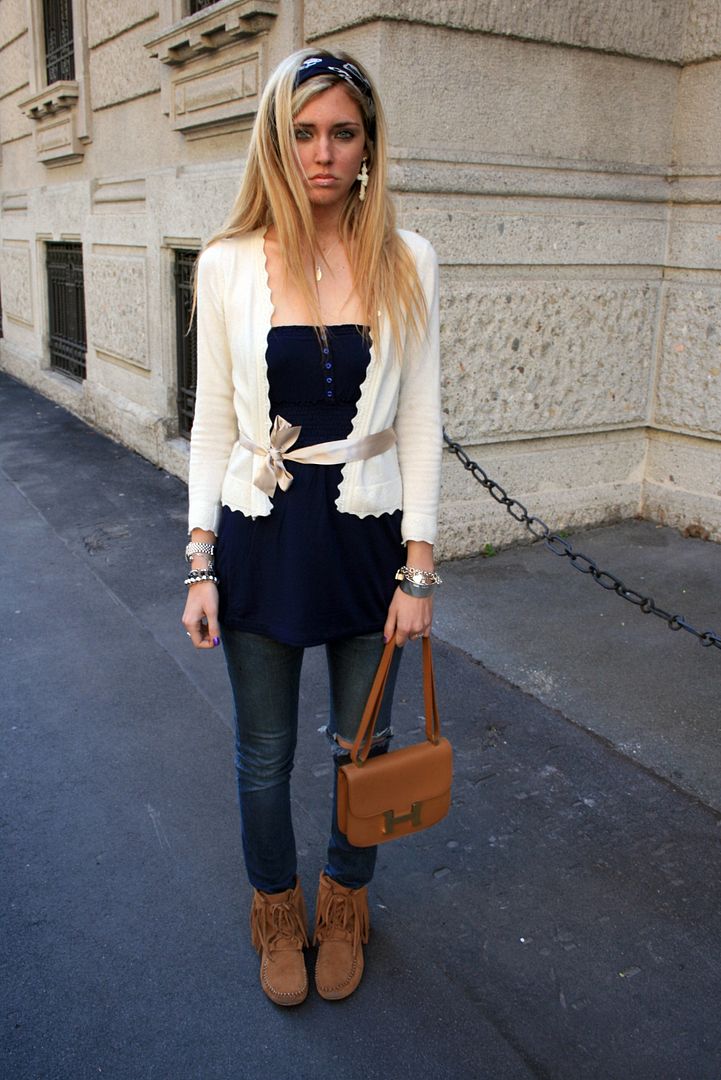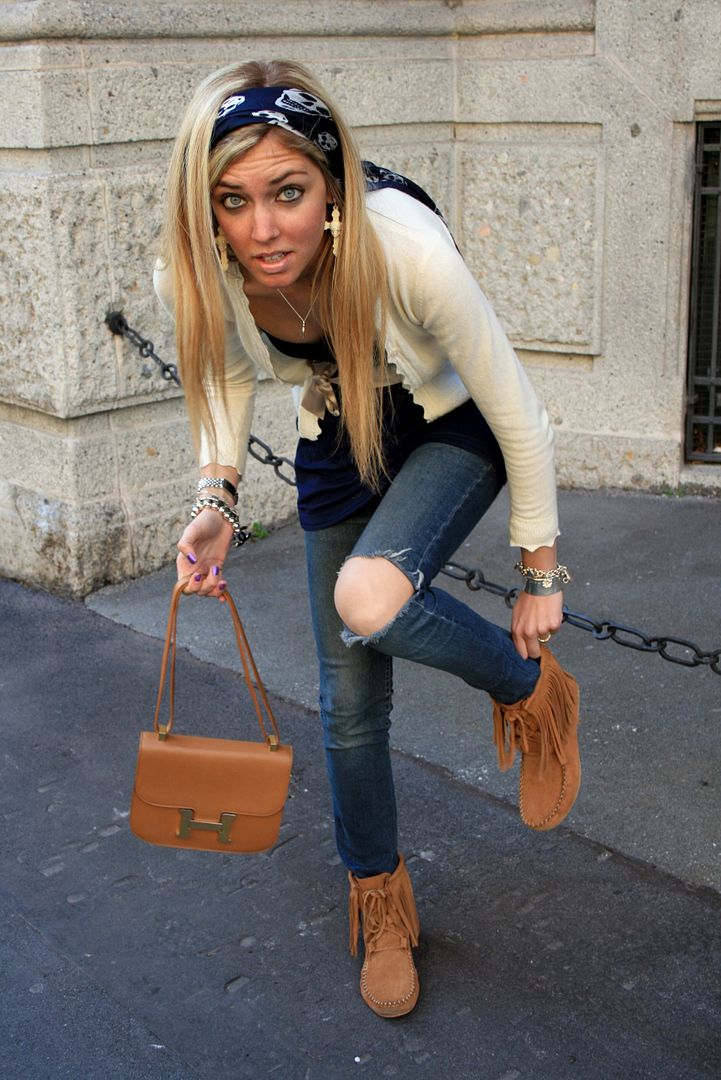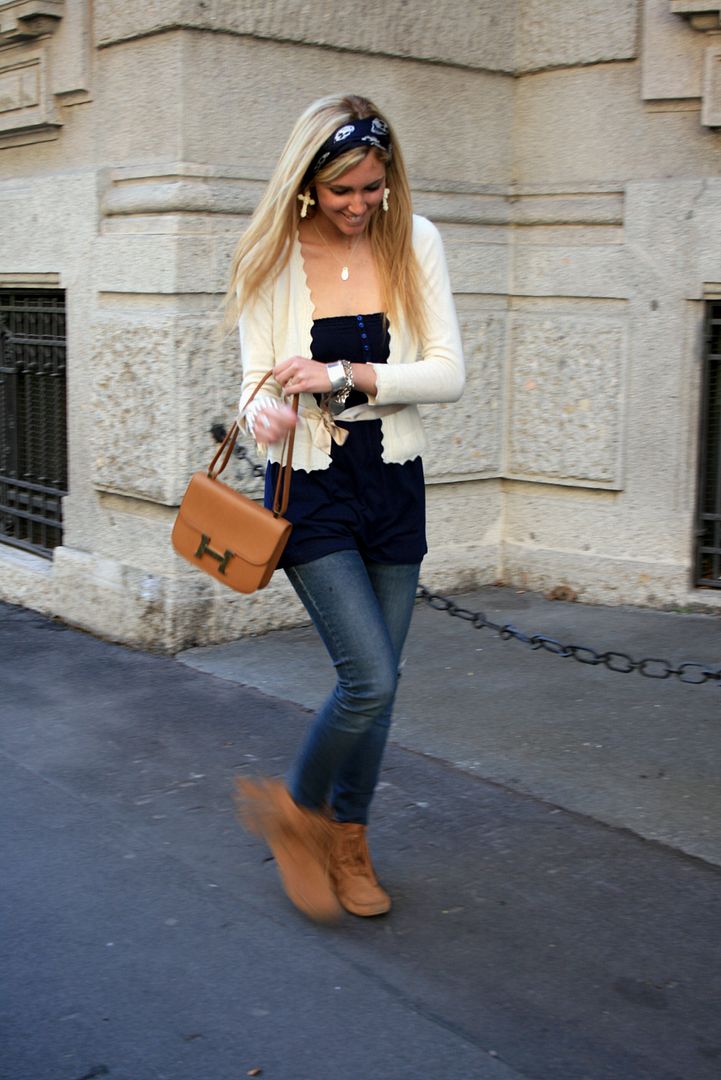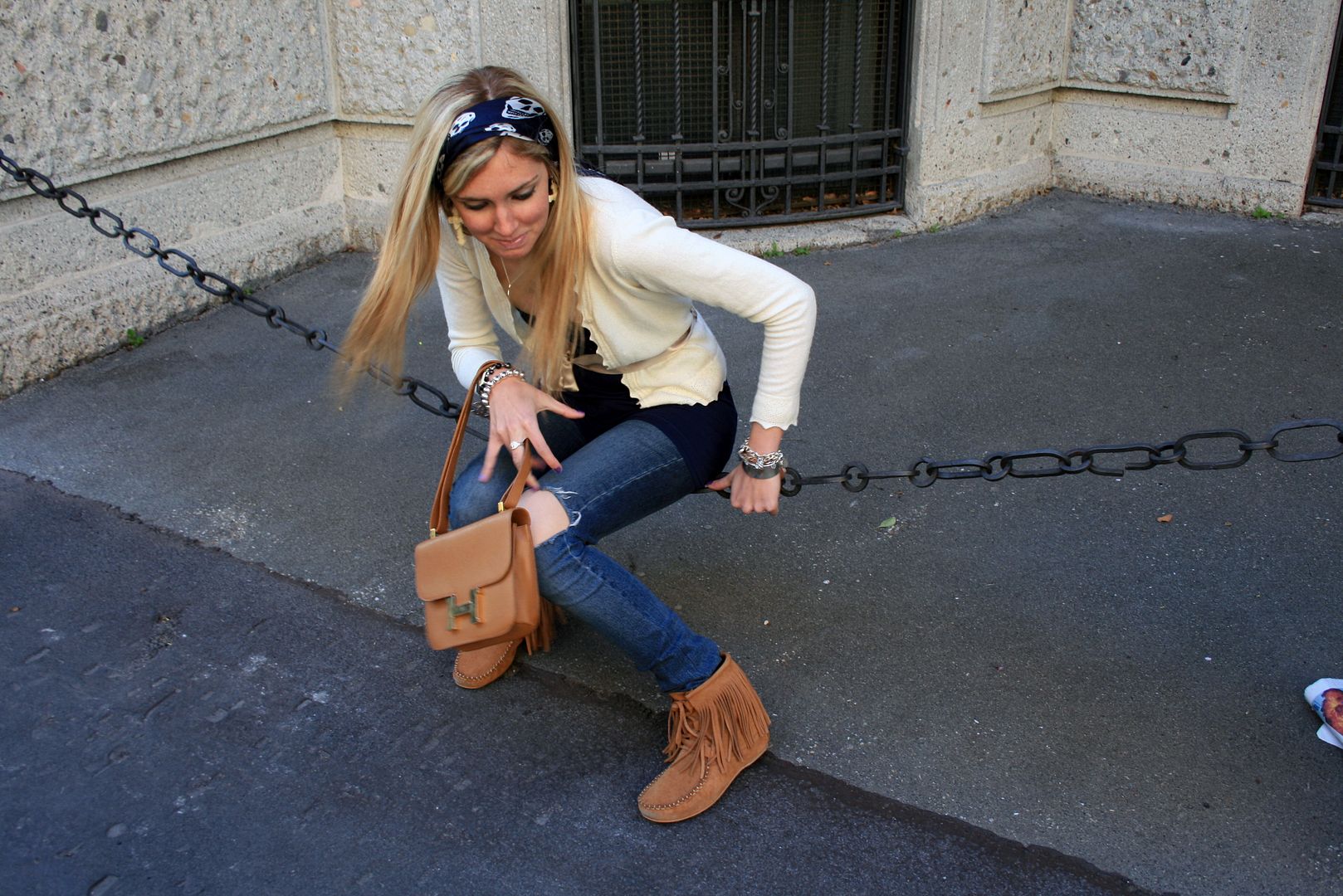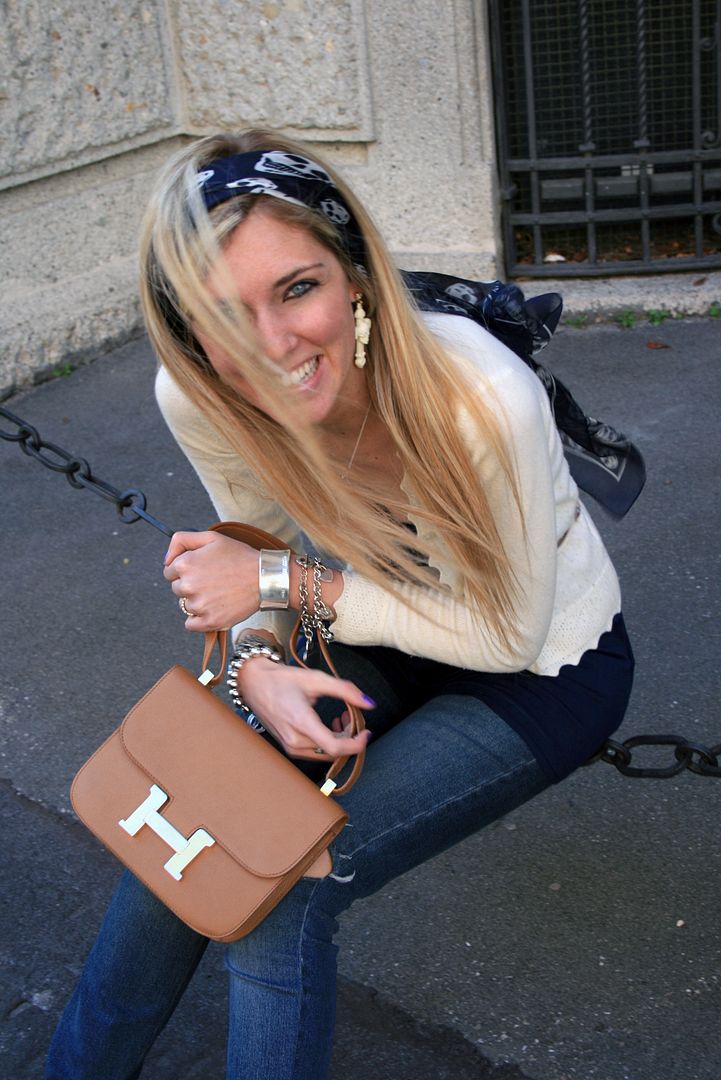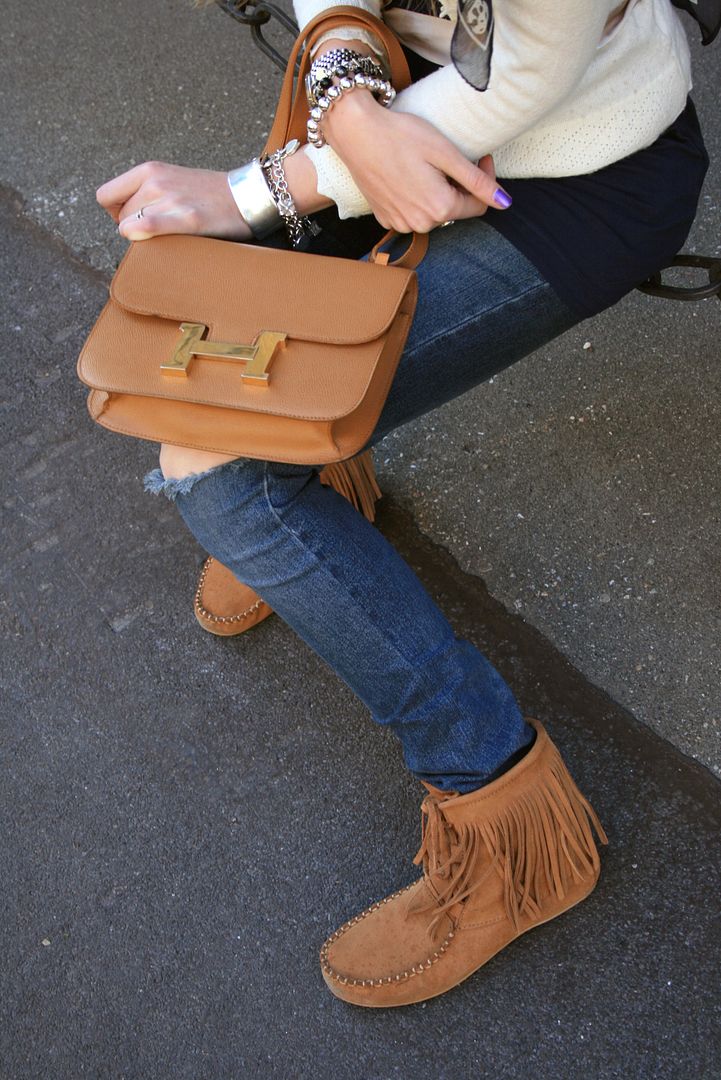 ZARA INDIAN BOOTS (also seen HERE)
MISS SIXTY JEANS
ALCOTT BROWN COAT
BRANDY BLUE LONG TOP
BURBERRY BOW SWEATER
HERMES CONSTANCE BAG
ALEXANDER MCQUEEN BLUE SKULL SCARF
TIFFANY AND CHANEL BRACELETS
TARINA TARANTINO SKULL/CROSS EARRINGS