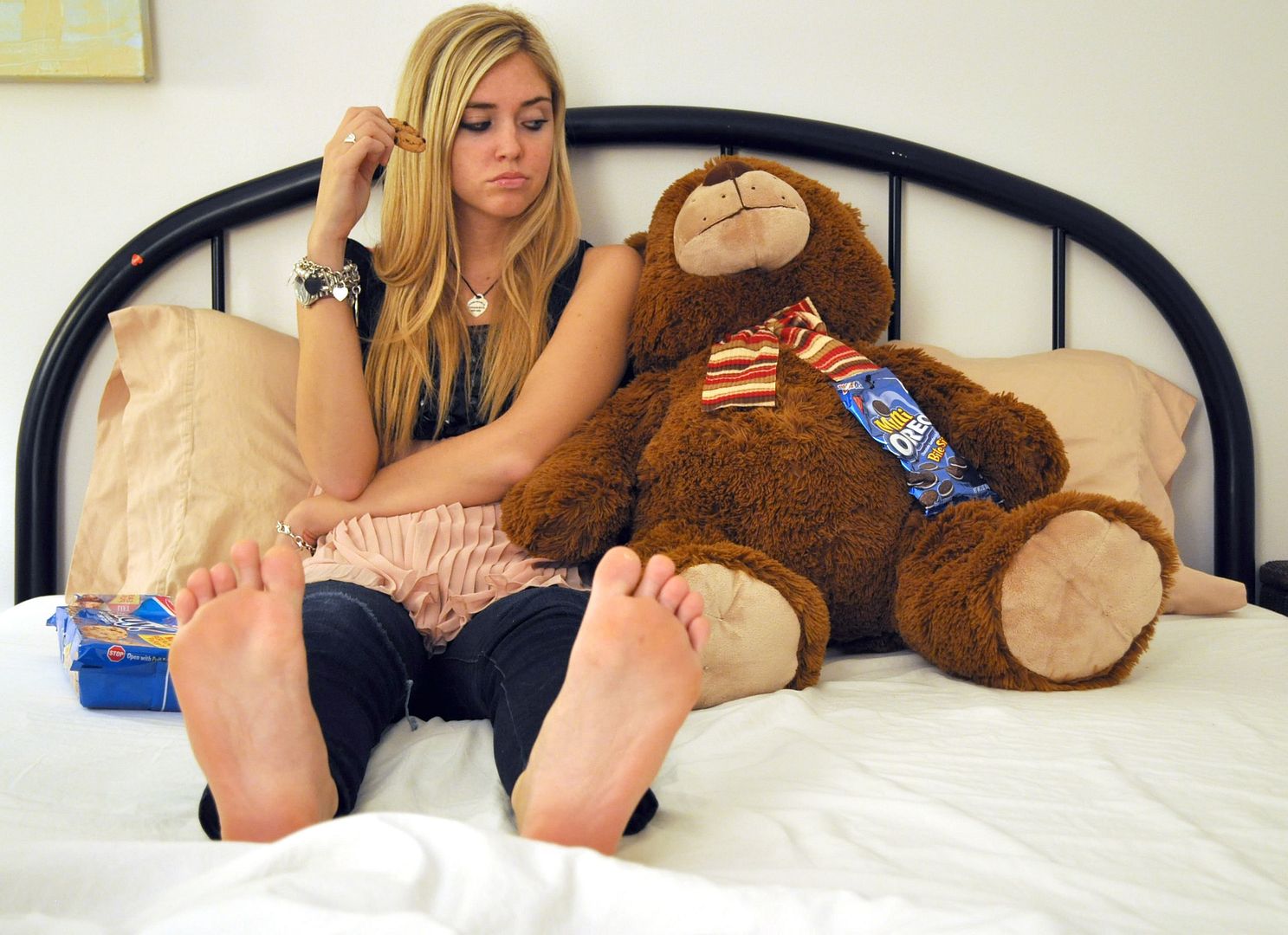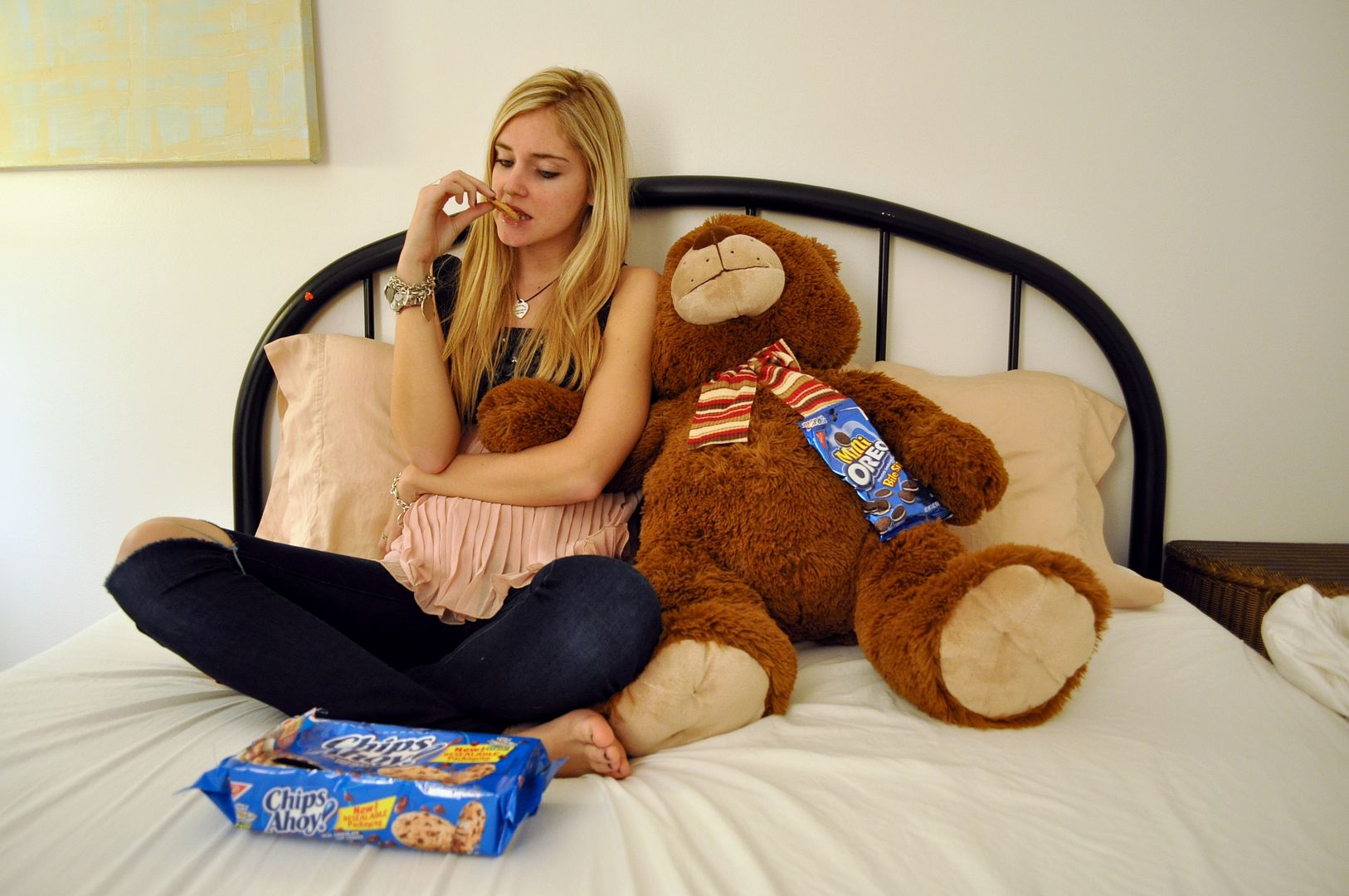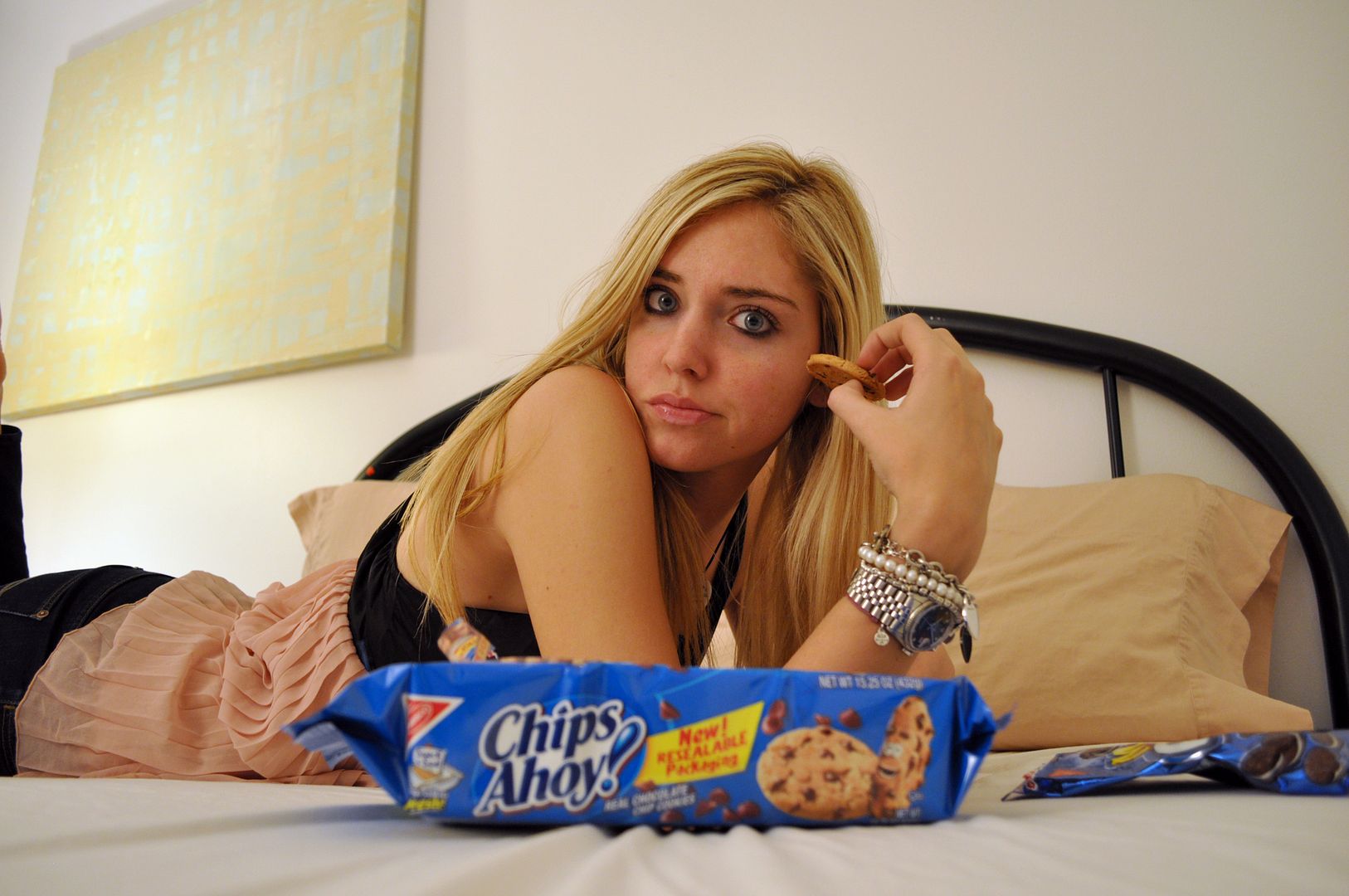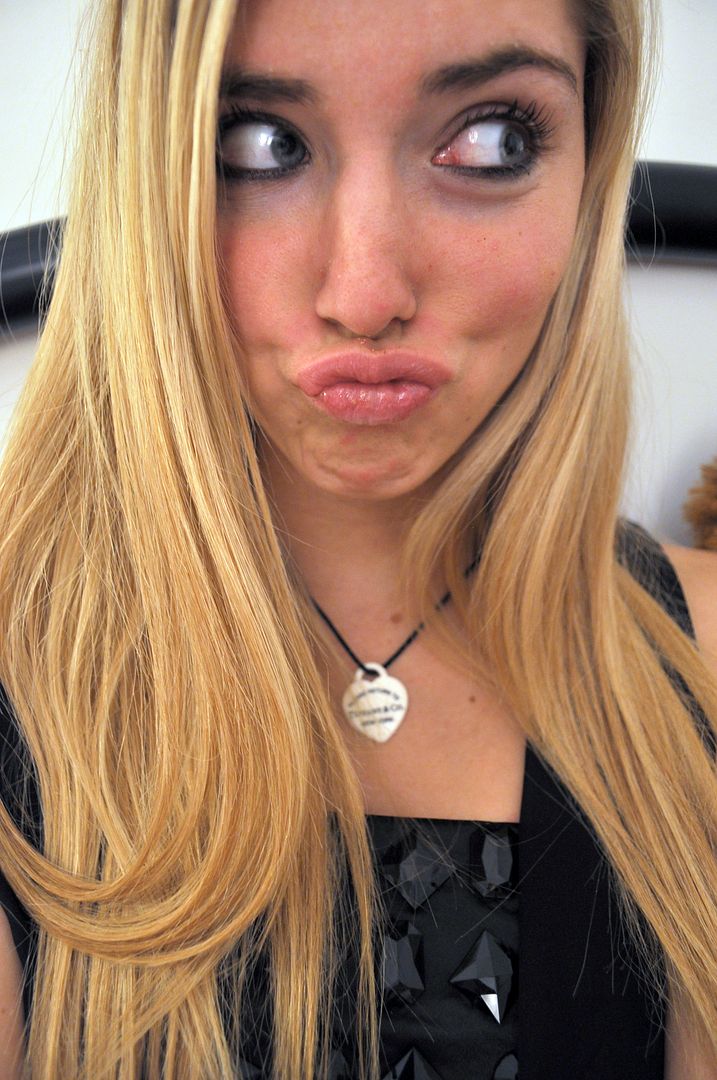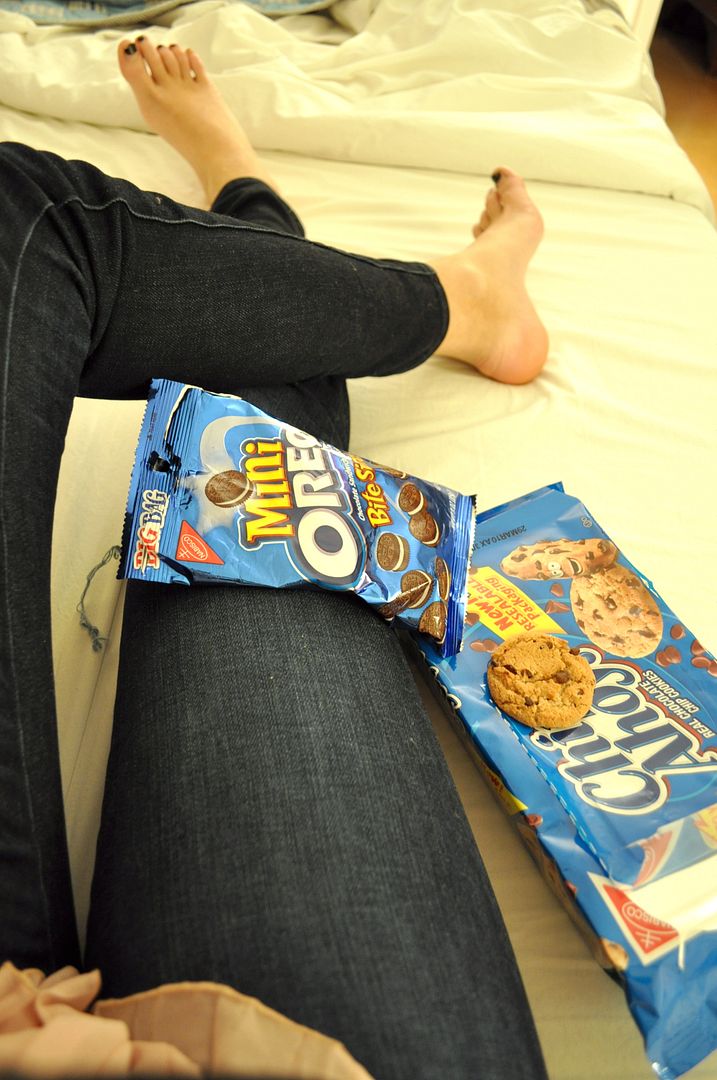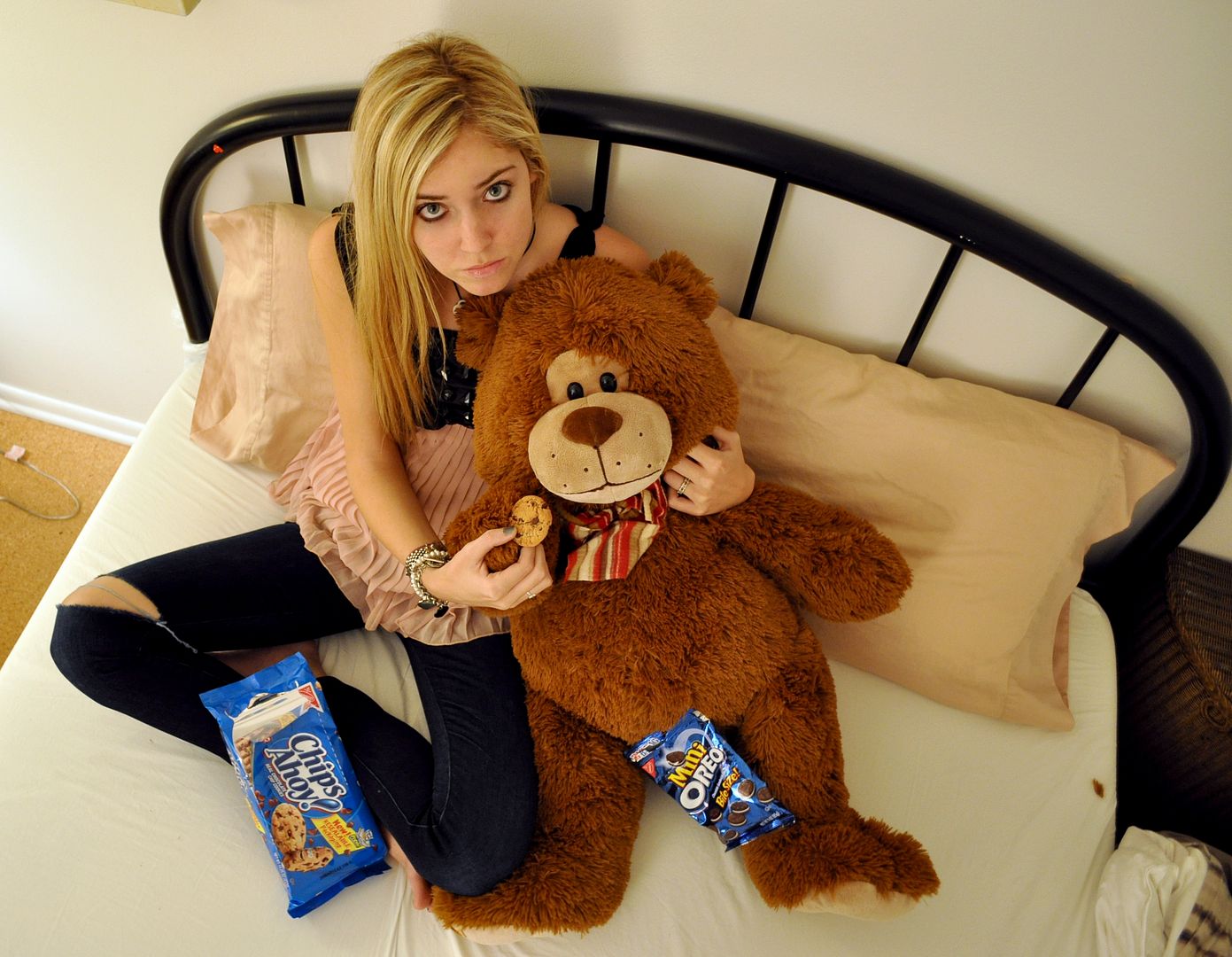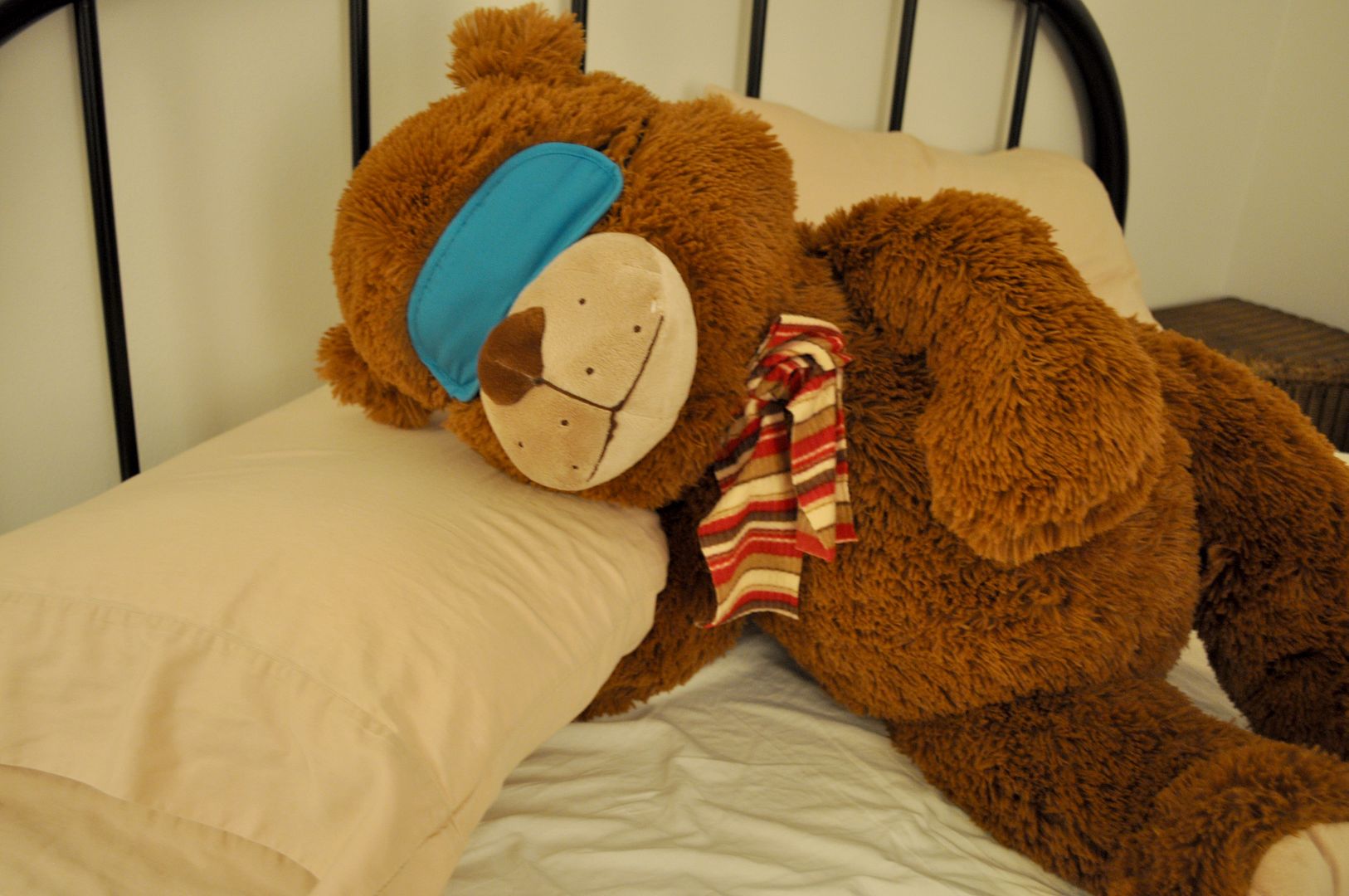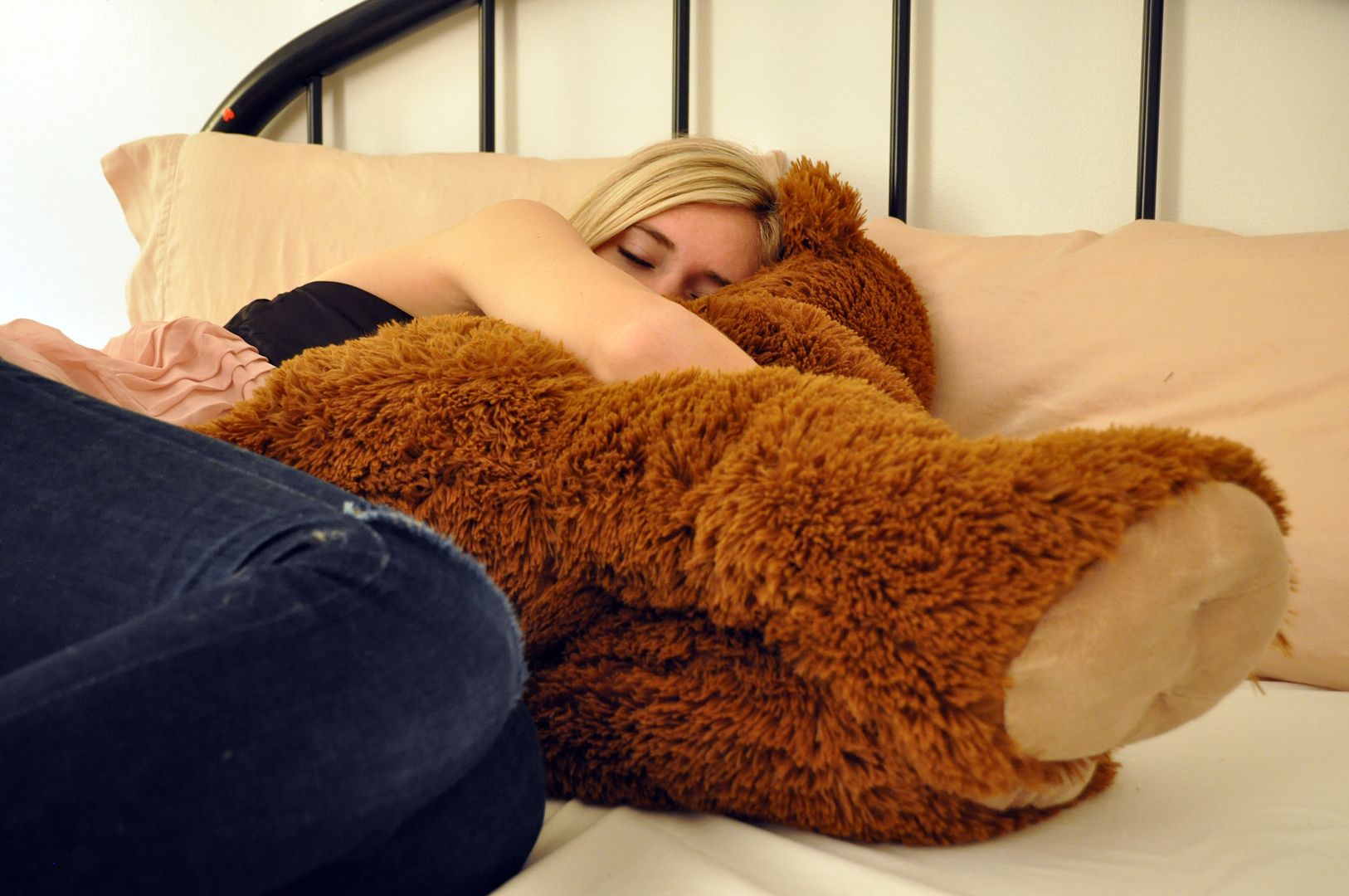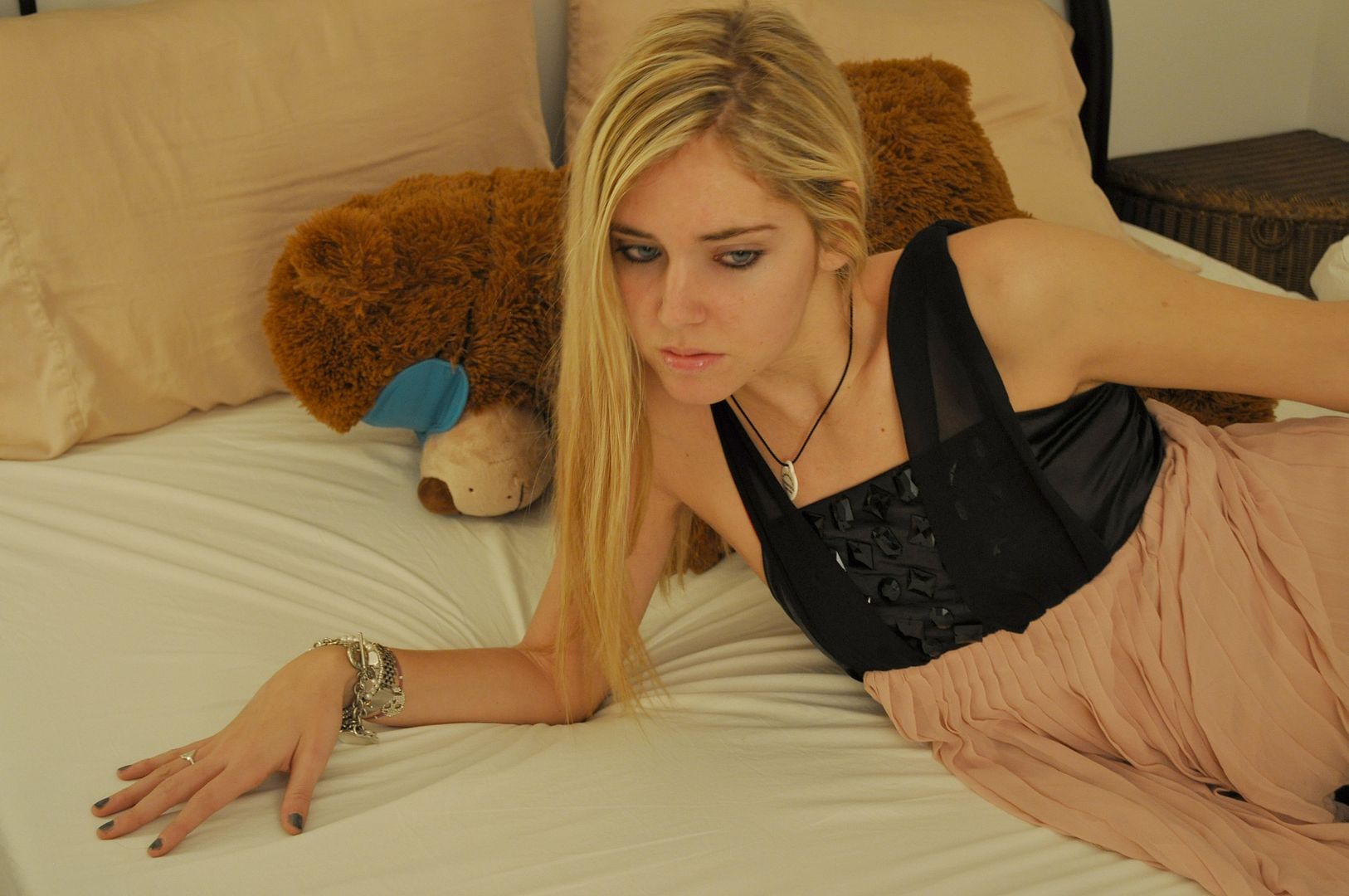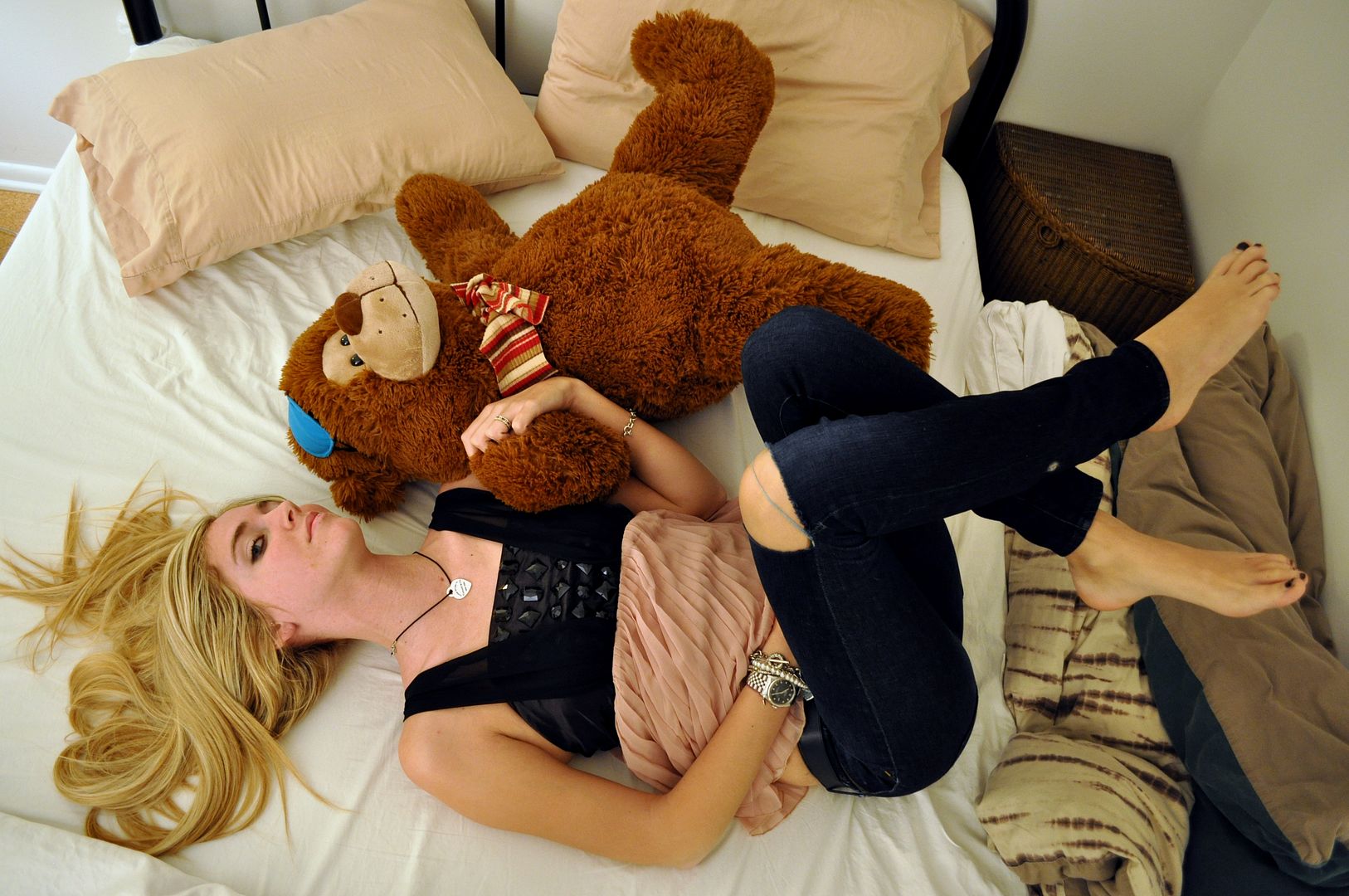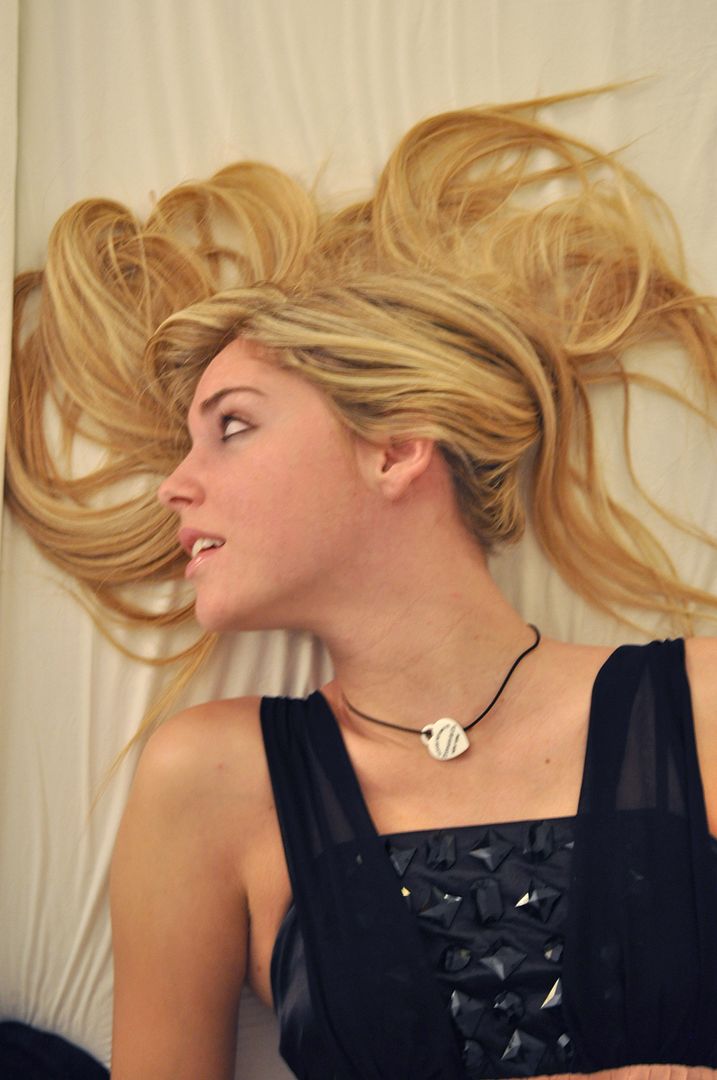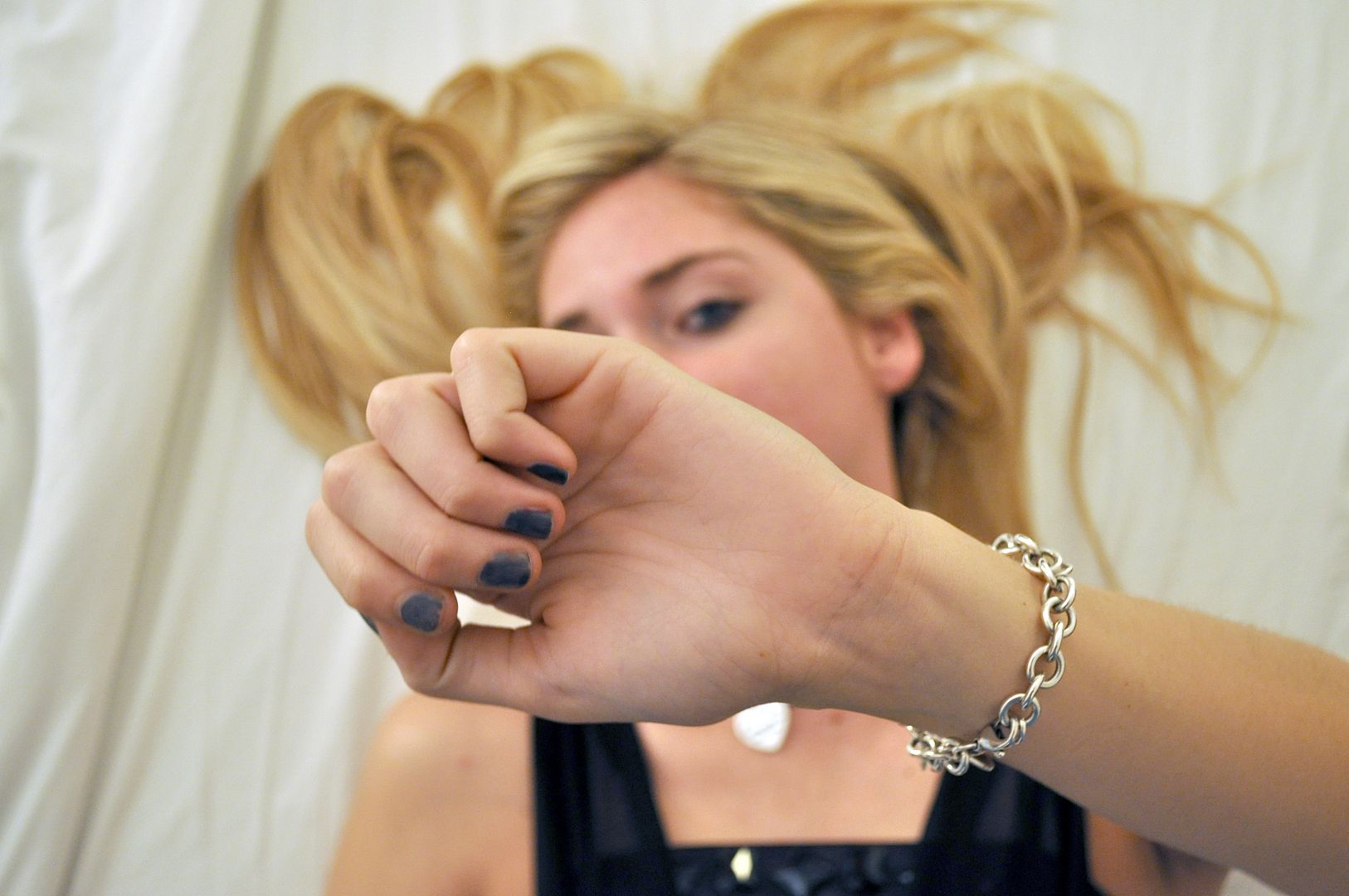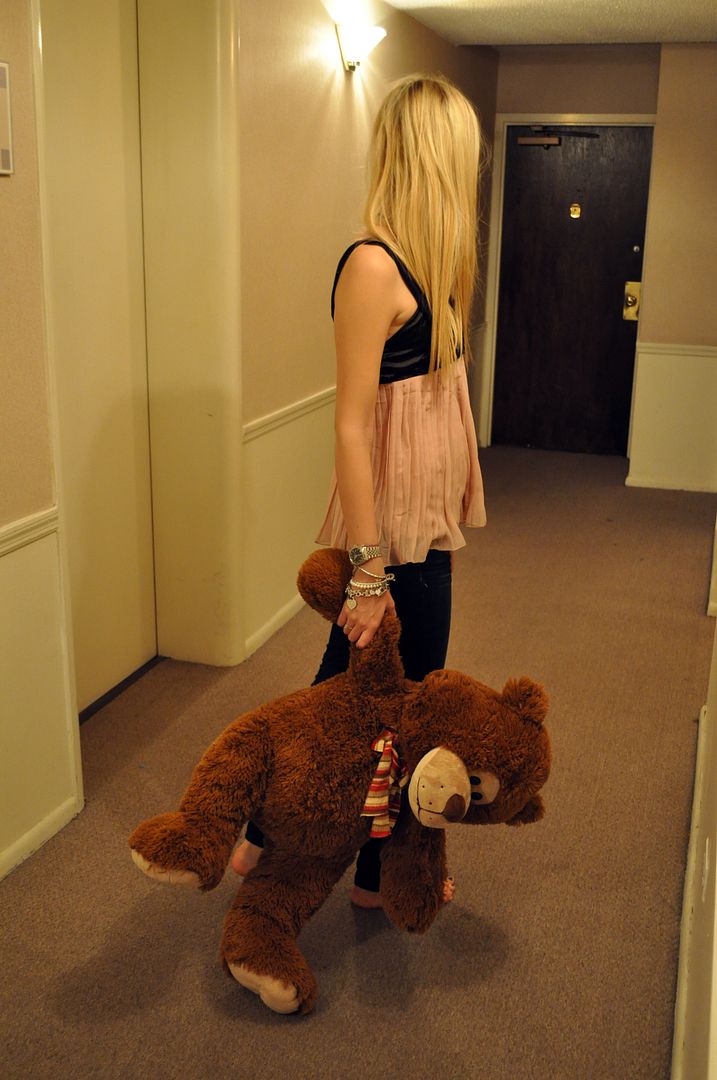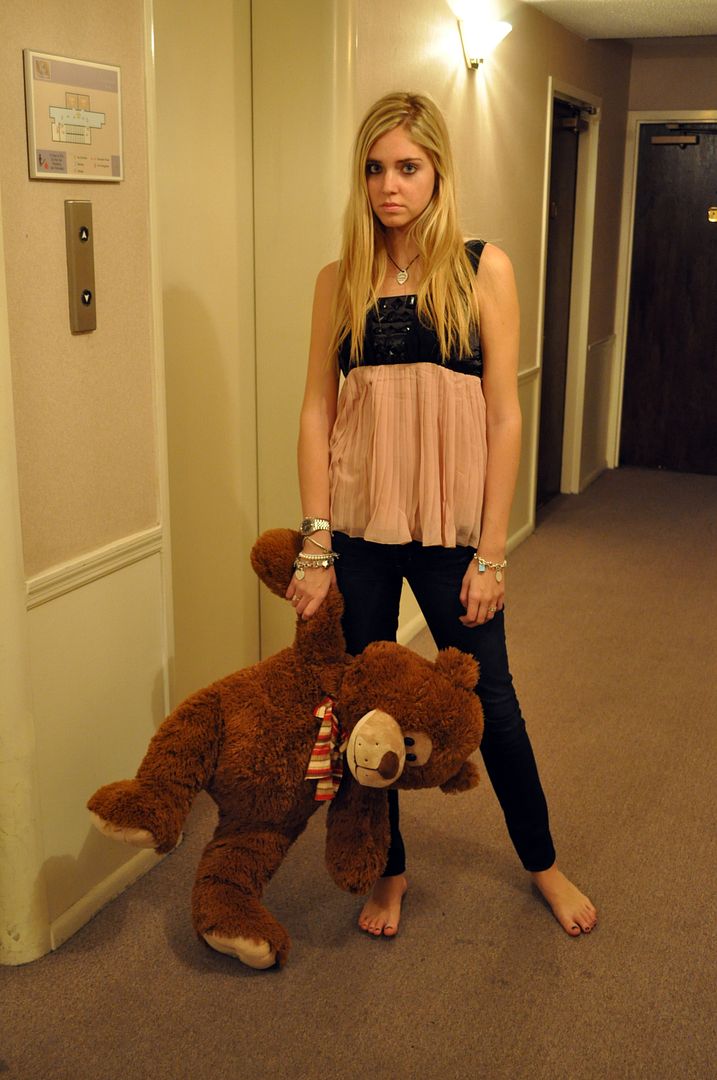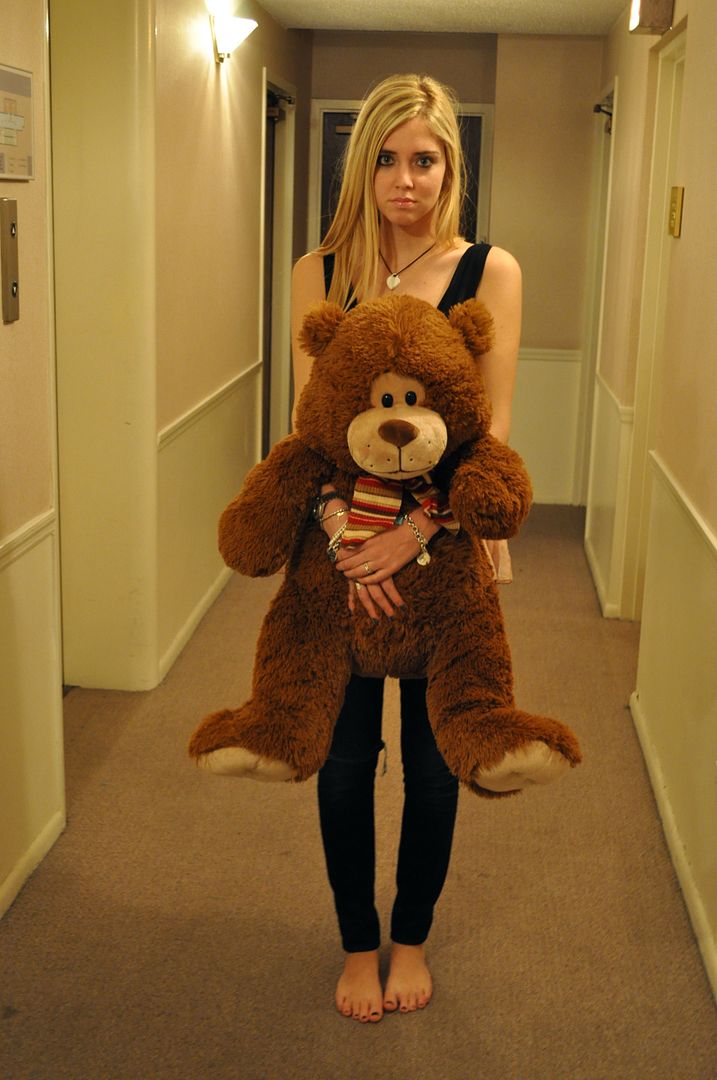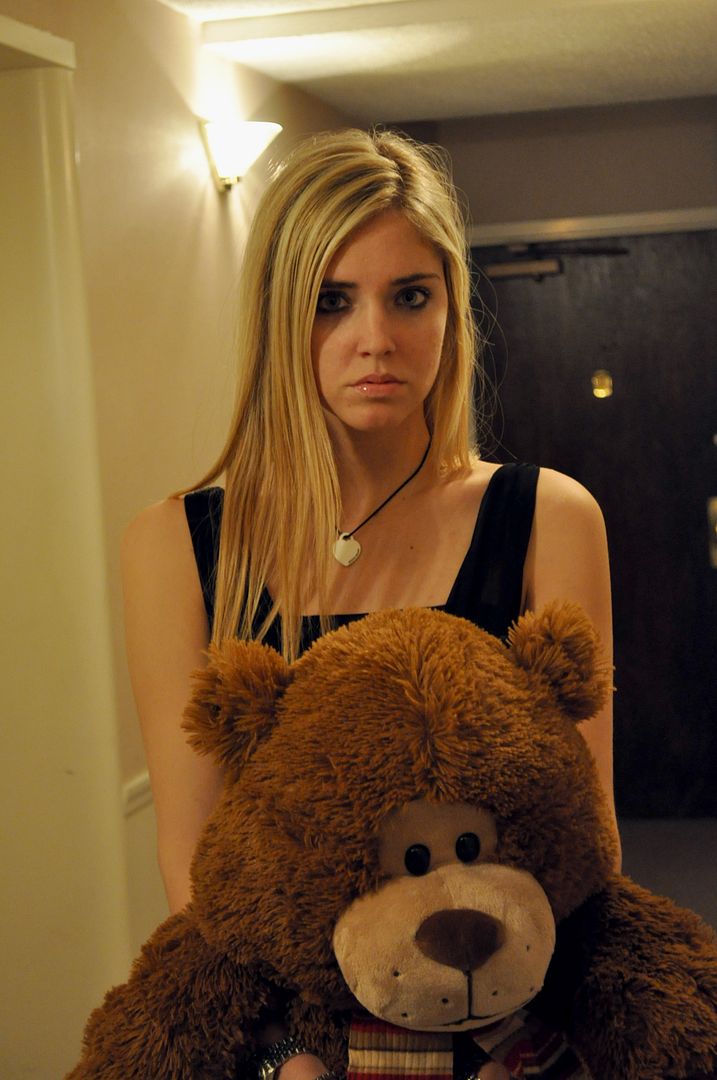 FOREVER XXI TOP
ABERCROMBIE SKINNY JEANS
TIFFANY BONE NECKLACE
Yesterday Richie had to go to work (his internship here) so I spent almost all my day studying for the Toefl test and for my first exam in january, but I have to say studying at Starbucks with a Frappuccino in your hands makes every little thing different 😀
We took these photos during the evening, the big Teddy Bear is called Ovidio, I found him among my presents when I arrived here, he's so soft, you can't imagine! I hope to get outside pictures today, hope everyone's having a cool day!
Is any American who knows where I can find Minnetonka boots here (I love the ones with 5 stripes of fringes)? Thank you!
Ieri Richie è dovuto andare al lavoro (il suo stage qui) quindi ho passato la giornata studiando per il Toefl e per il mio primo esame di gennaio, ma devo dire che mettersi a studiare da Starbucks con un frappuccino tra le mani rende ogni piccola cosa diversa e più piacevole 😀
Ieri abbiamo fatto queste foto di sera, l'orso gigante si chiama Ovidio, l'ho trovato tra i miei regali quando sono arrivata qui, è veramente morbido, non potete immaginare! Spero di riuscire a fare delle foto in esterno oggi, e spero possiate tutti passare una splendida giornata!
C'e' qualcuno che sa dove posso trovare i Minnetonka qui (mi piacciono quelli con 5 strisce di frange)? Grazie mille!