Sorry for the shorter post which also has less photos than usual but I don't have so much time in these days, I'm full from studying and working at the same time. A word to describe Milan in these days? So damn cold, yesterday It snowed all the day and I had to take off from the wardrobe my coats and winter dresses… Where are you spring? In these photos I was wearing my purple Balenciaga clutch that you've already seen in one of my first posts HERE, my black faux fur coat and a dress bought last year.
I also need an advice, where can I find a nice pair of clogs for this season?
Scusate il post molto più semplice e meno ricco di foto del solito ma il tempo scarseggia in questi giorni e sono pienissima di impegni tra studio e lavoro.Una parola per Milano in questi giorni? Freddissima, ieri ha nevicato tutto il giorno e ho dovuto ritirare fuori i cappotti e vestiti invernali… Primavera dove sei? In queste foto indossavo la mia clutch di Balenciaga che avete già visto in uno dei miei primi post QUI, la mia pelliccia finta nera e un vestito invernale comprato l'anno scorso.
Ho bisogno poi di un consiglio, dove posso trovare un bel paio di zoccoli per questa stagione?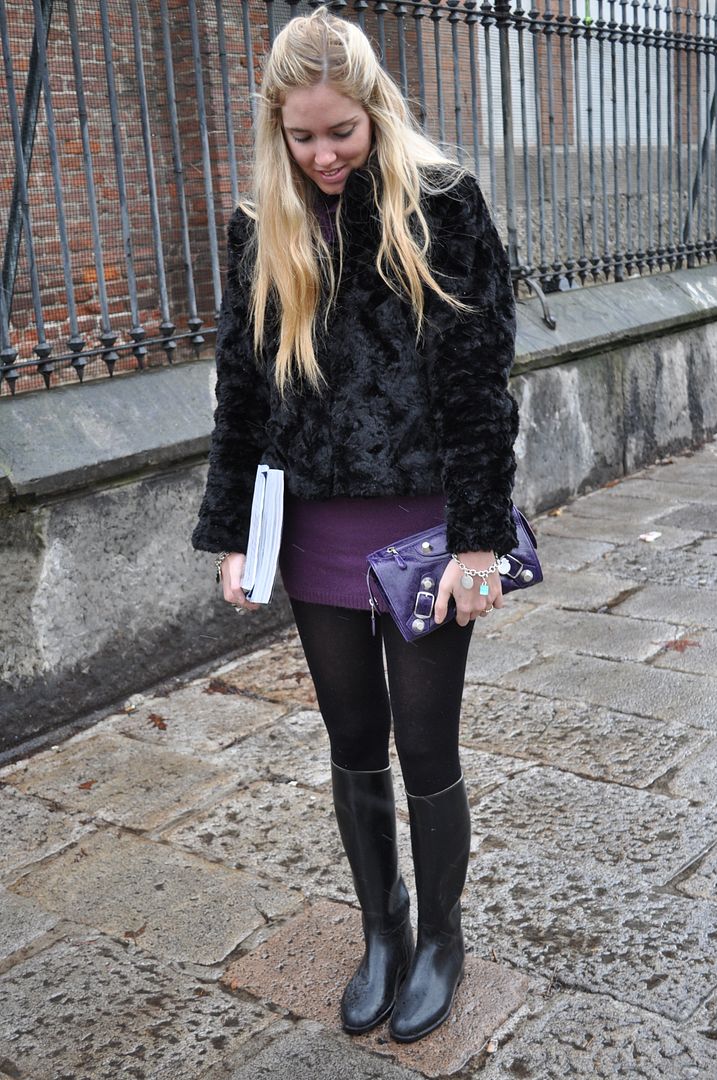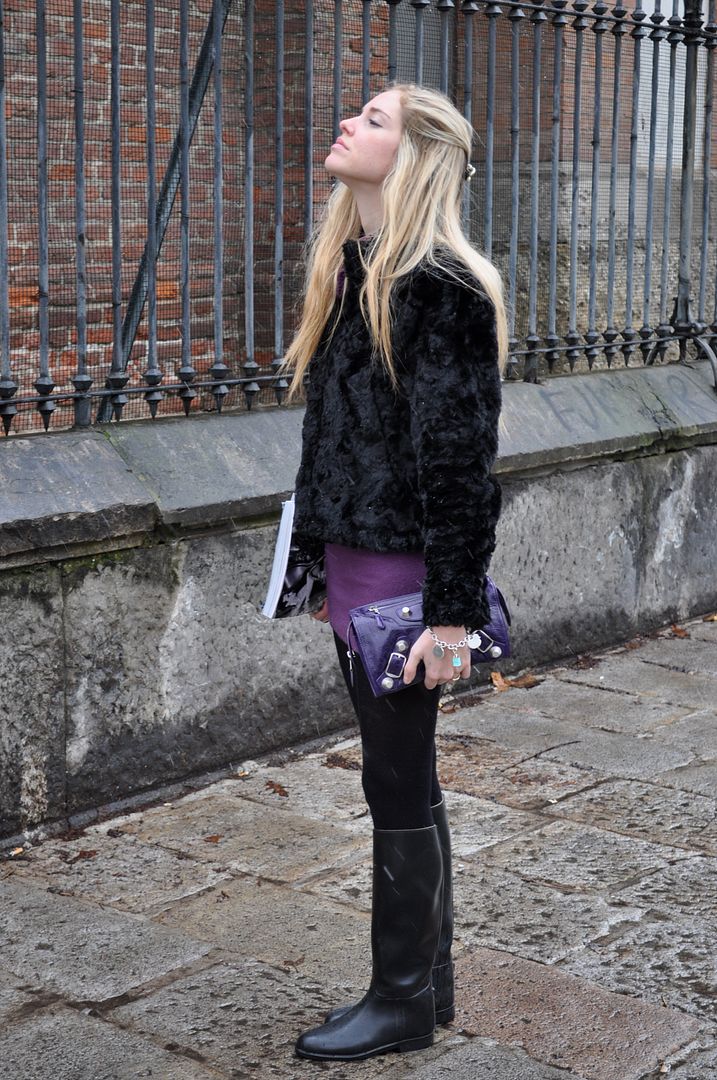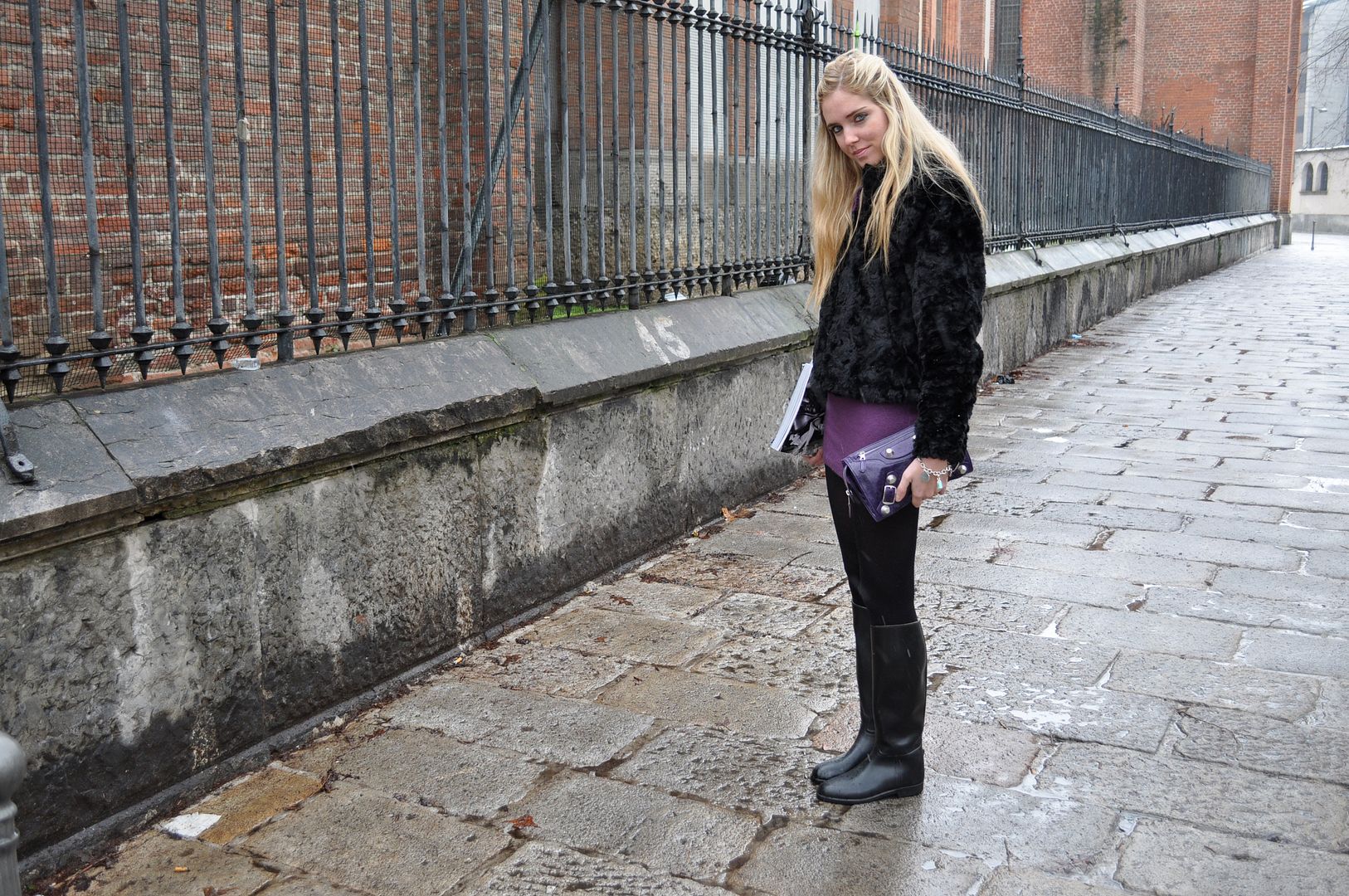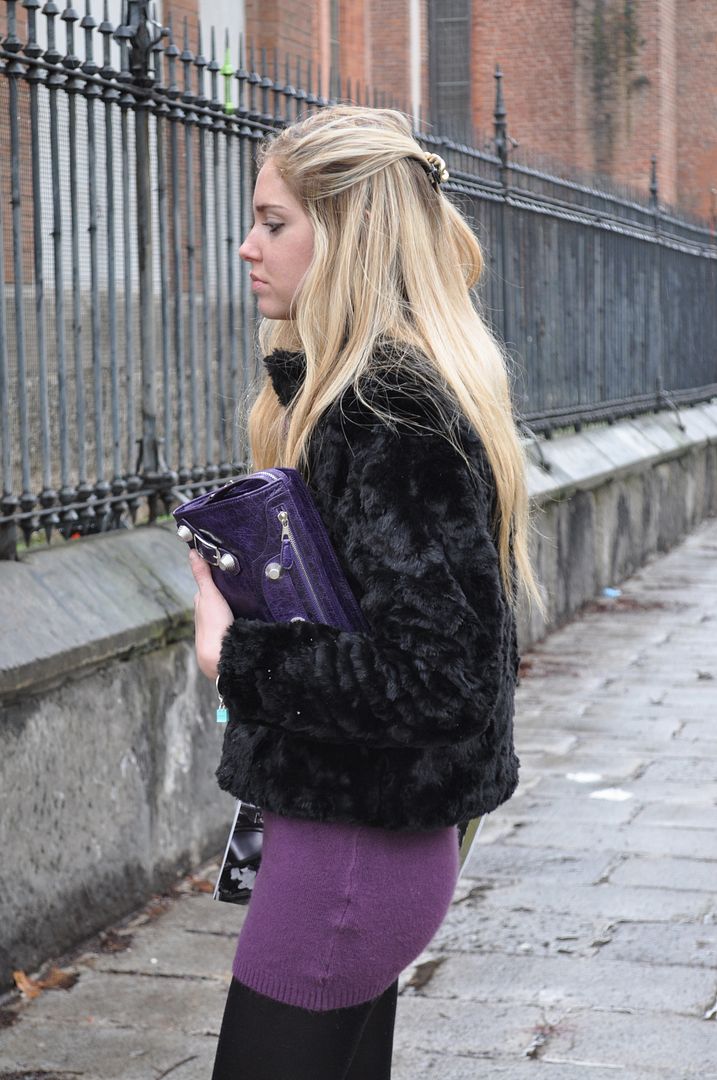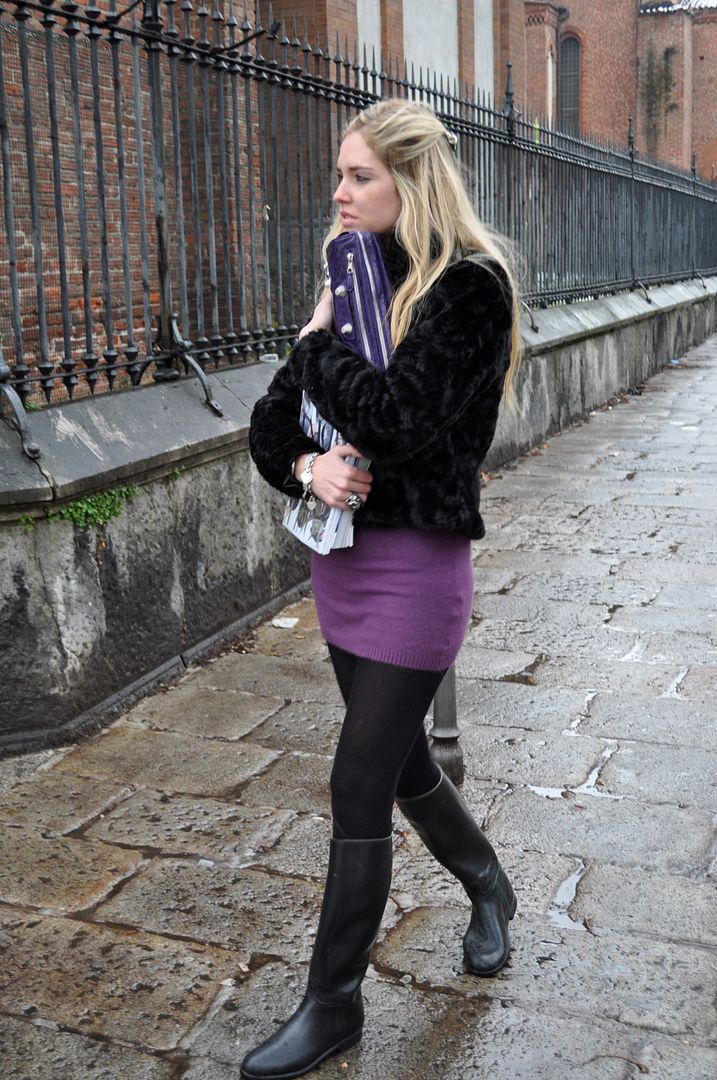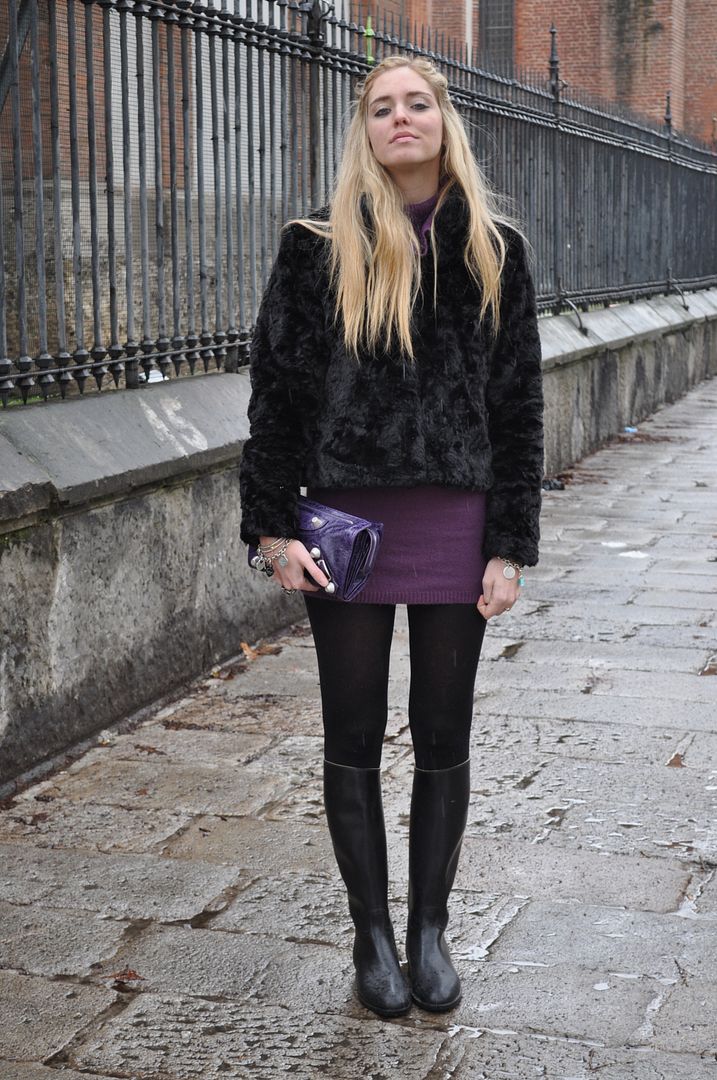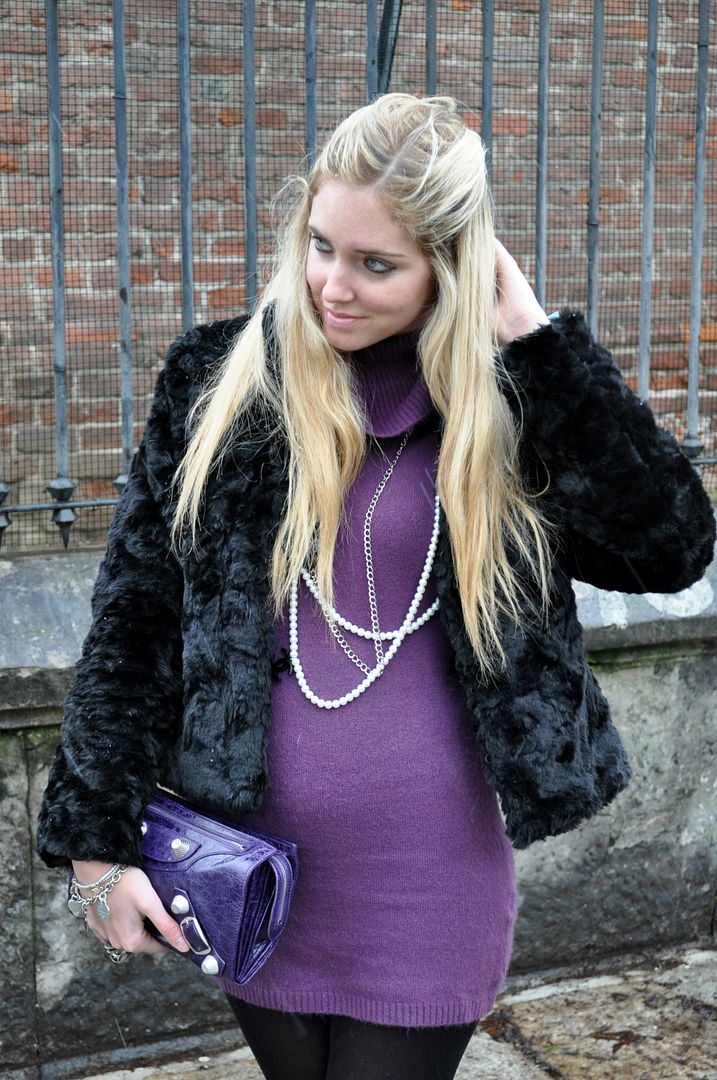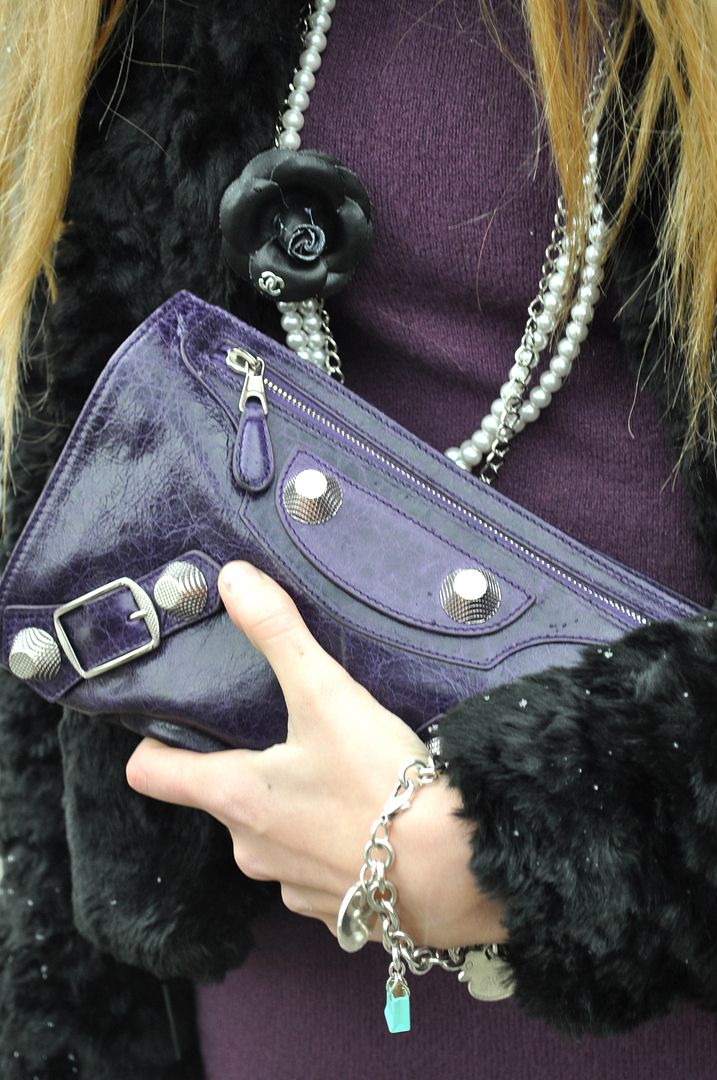 PLASTIC RIDING BOOTS
PURPLE DRESS
H&M FAUX FUR COAT
CHANEL CAMELIA NECKLACE
BALENCIAGA PURPLE TRAVEL CLUTCH
TIFFANY CHARMS BRACELET