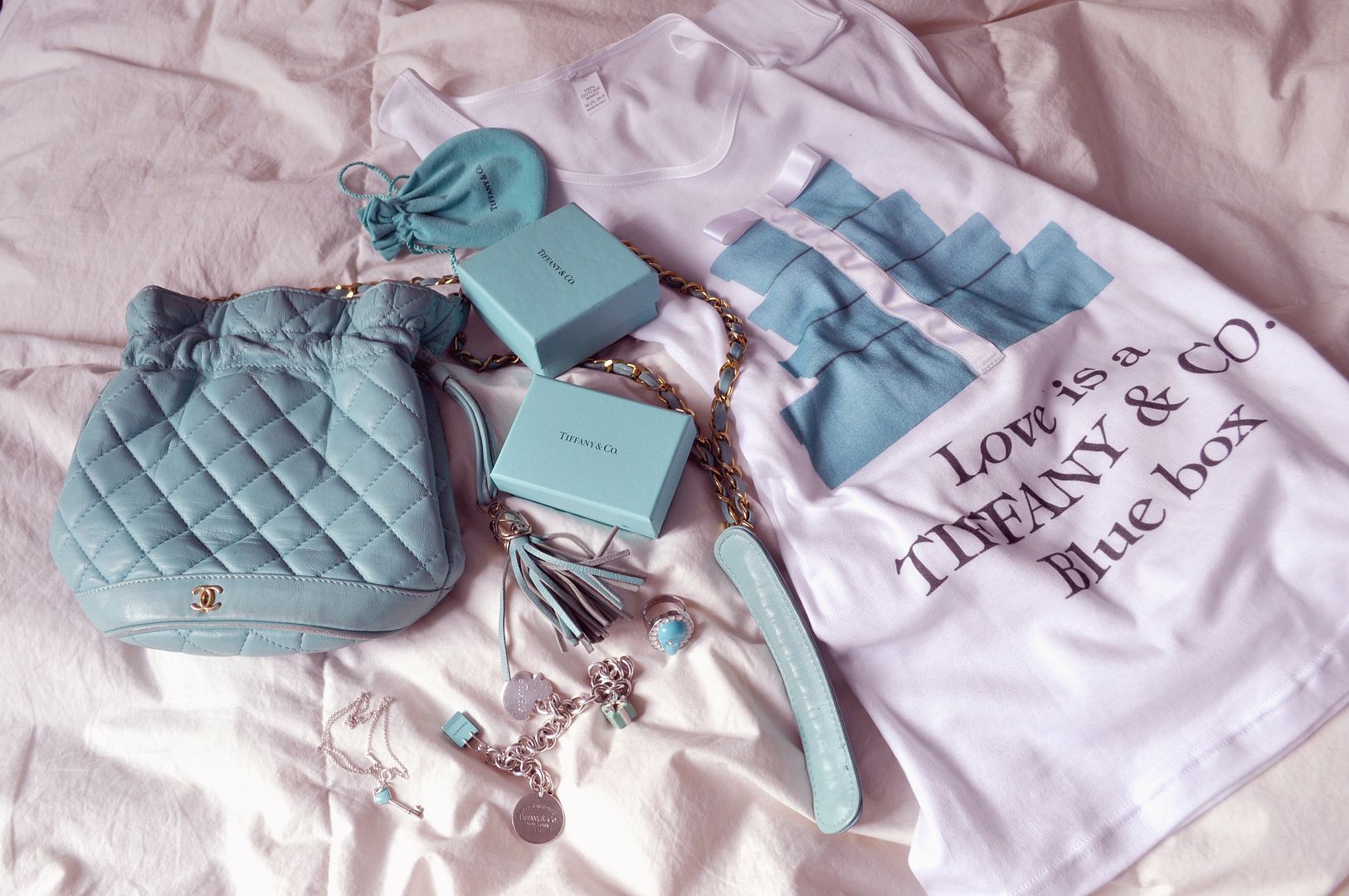 This light blue colour always gives me happiness, probably because I connect it with the most beloved box: Tiffany's one. Try to imagine how much I can love this Chanel vintage small bag that my best friend found and then decided to exchange with me, of the same colour 🙂 And also try to imagine my smile when I came accross this website where they sell tshirts and tops which are perfect for people like me, addicted to this brand!
Questo colore azzurrino mi dona il buon umore, sicuramente perchè lo collego alla scatoletta più amata in assoluto: quella di Tiffany.Immaginate quindi quanto posso adorare questa borsettina vintage di Chanel che aveva trovato la mia migliore amica ed ha poi deciso di scambiare con me, dello stesso identico colore 🙂 Ed immaginate anche il mio sorriso quando girovagando su internet ho trovato questo sito dove vendono le tshirts e canottiere perfette per le drogate di questo marchio quale sono io!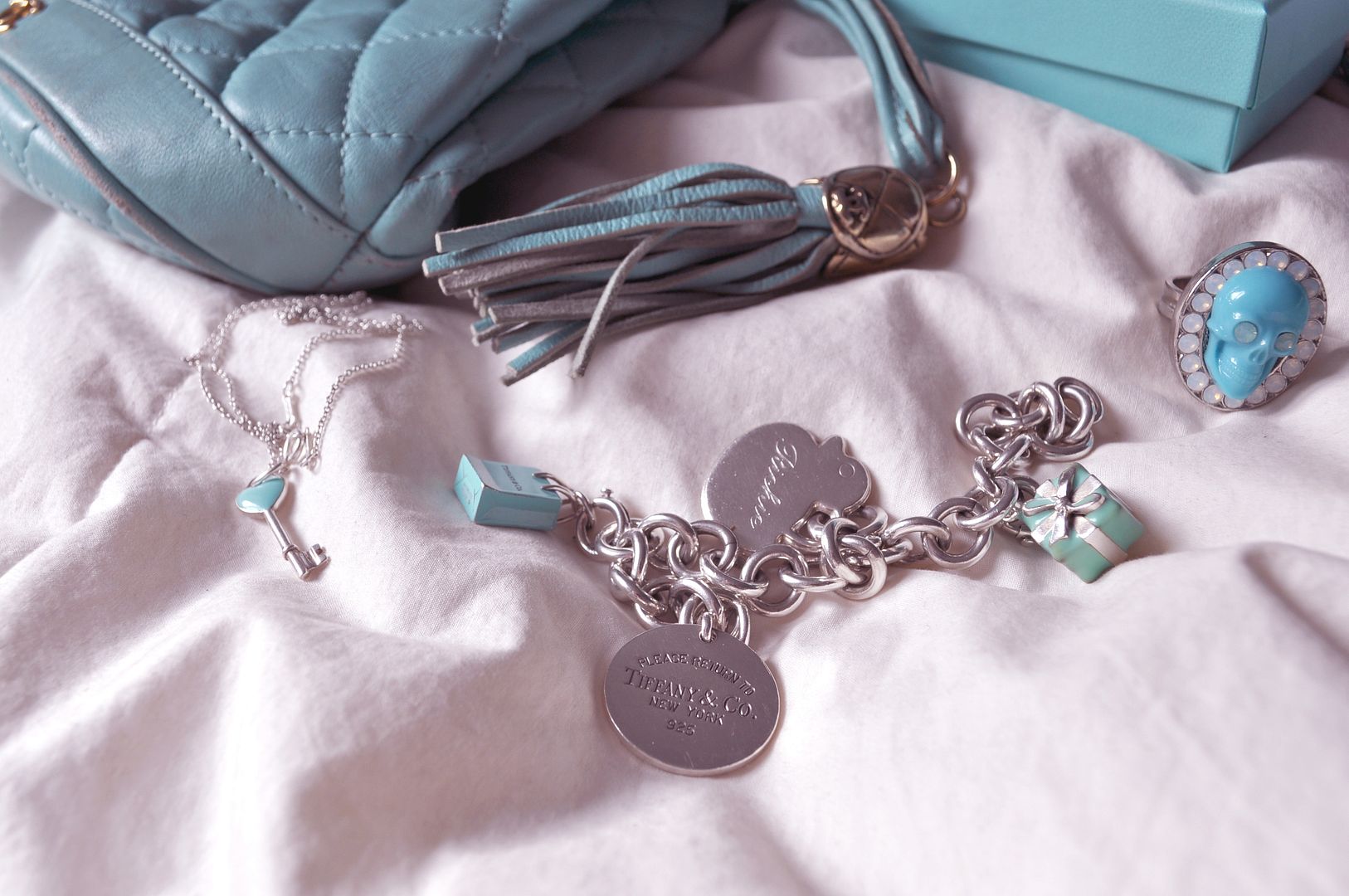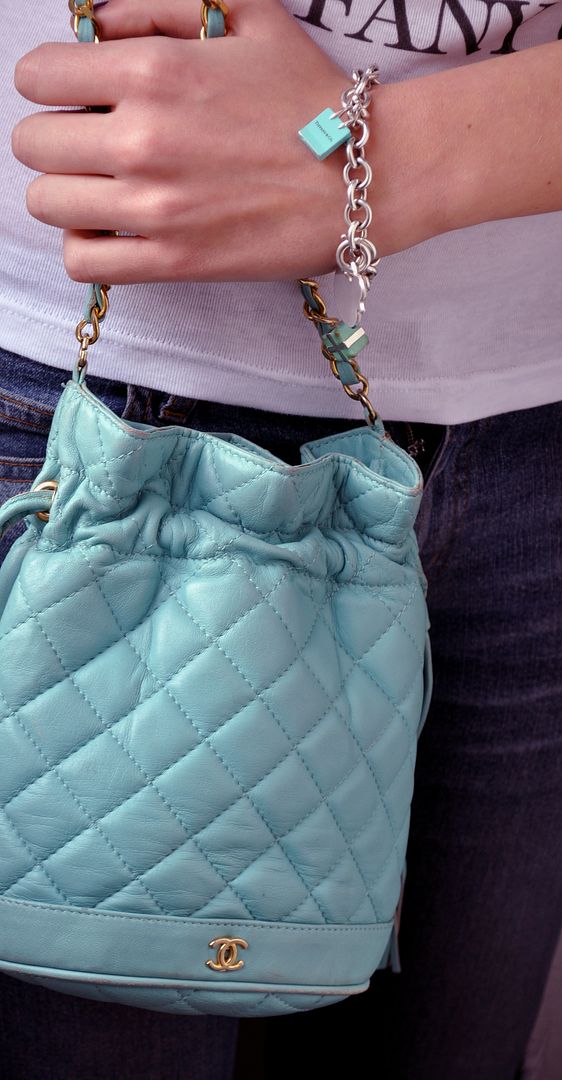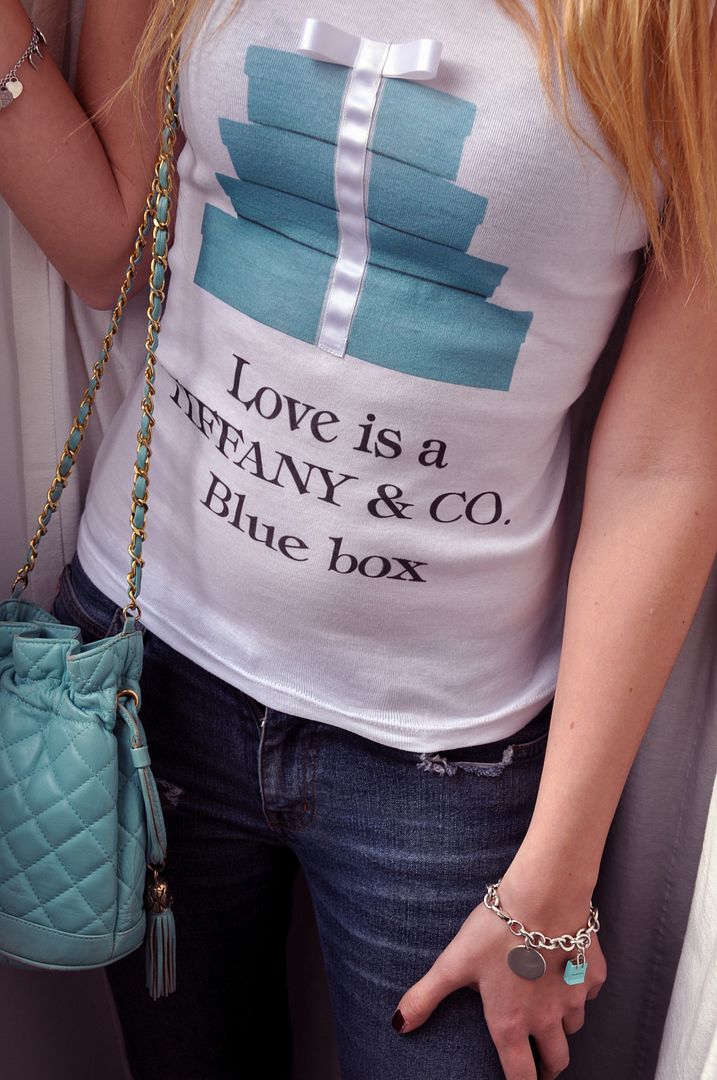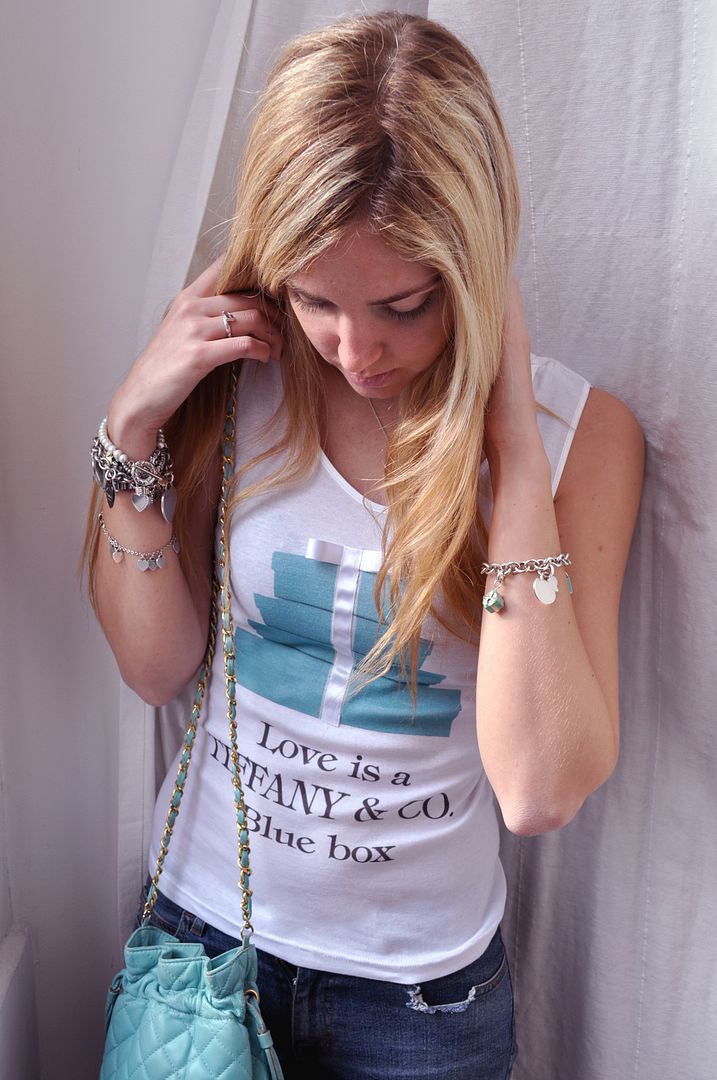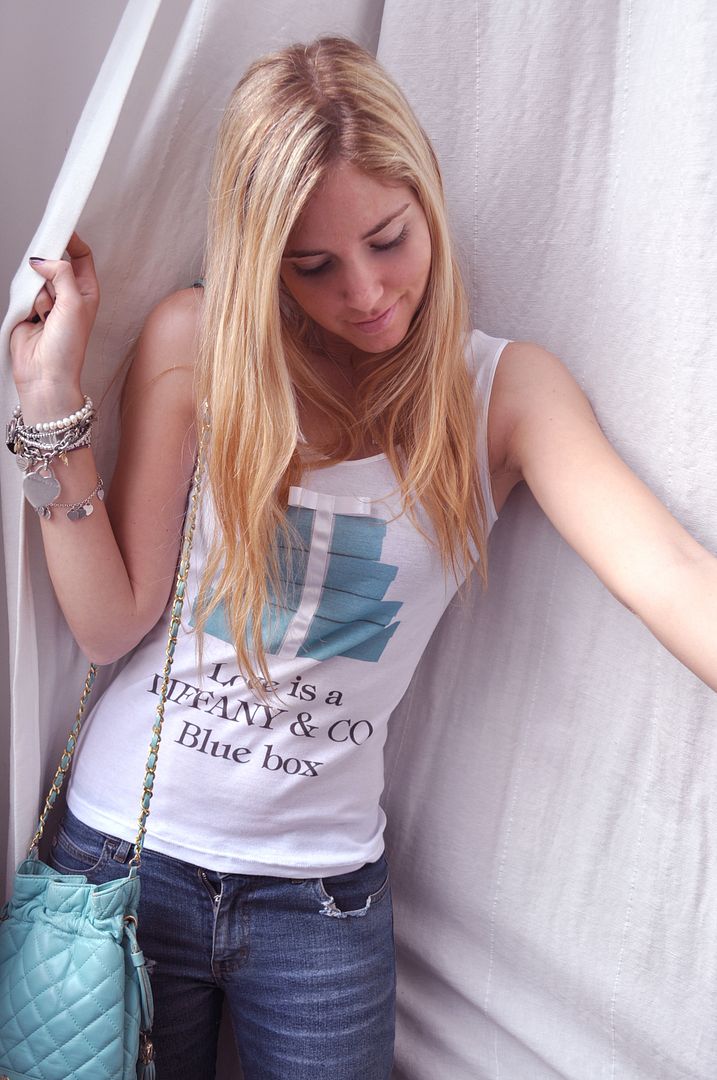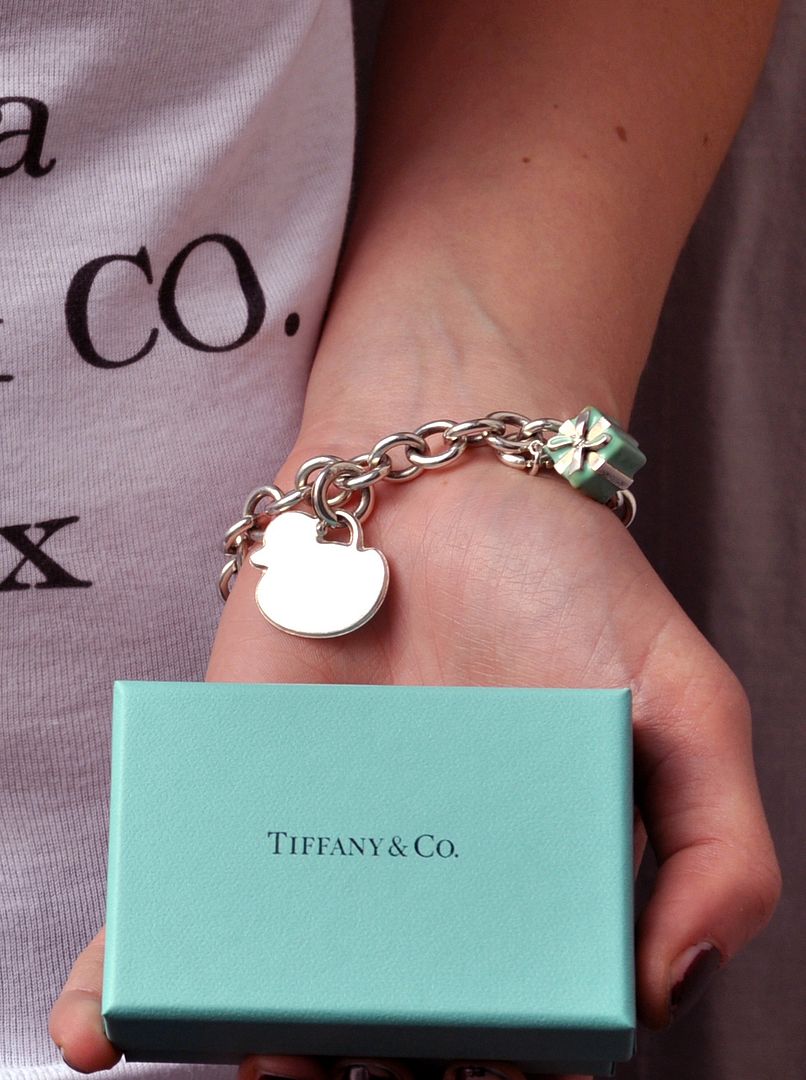 I love this Tiffany colour photos, I was wearing Tiffany bracelets, Tiffany top ,Tarina Tarantino skull ring, Tiffany blue key necklace and Chanel bag.
And then I decided It was the right time to write a post with some of the things I like, some are new and some are old, but they looked pretty here 🙂 Hope you'll enjoy this!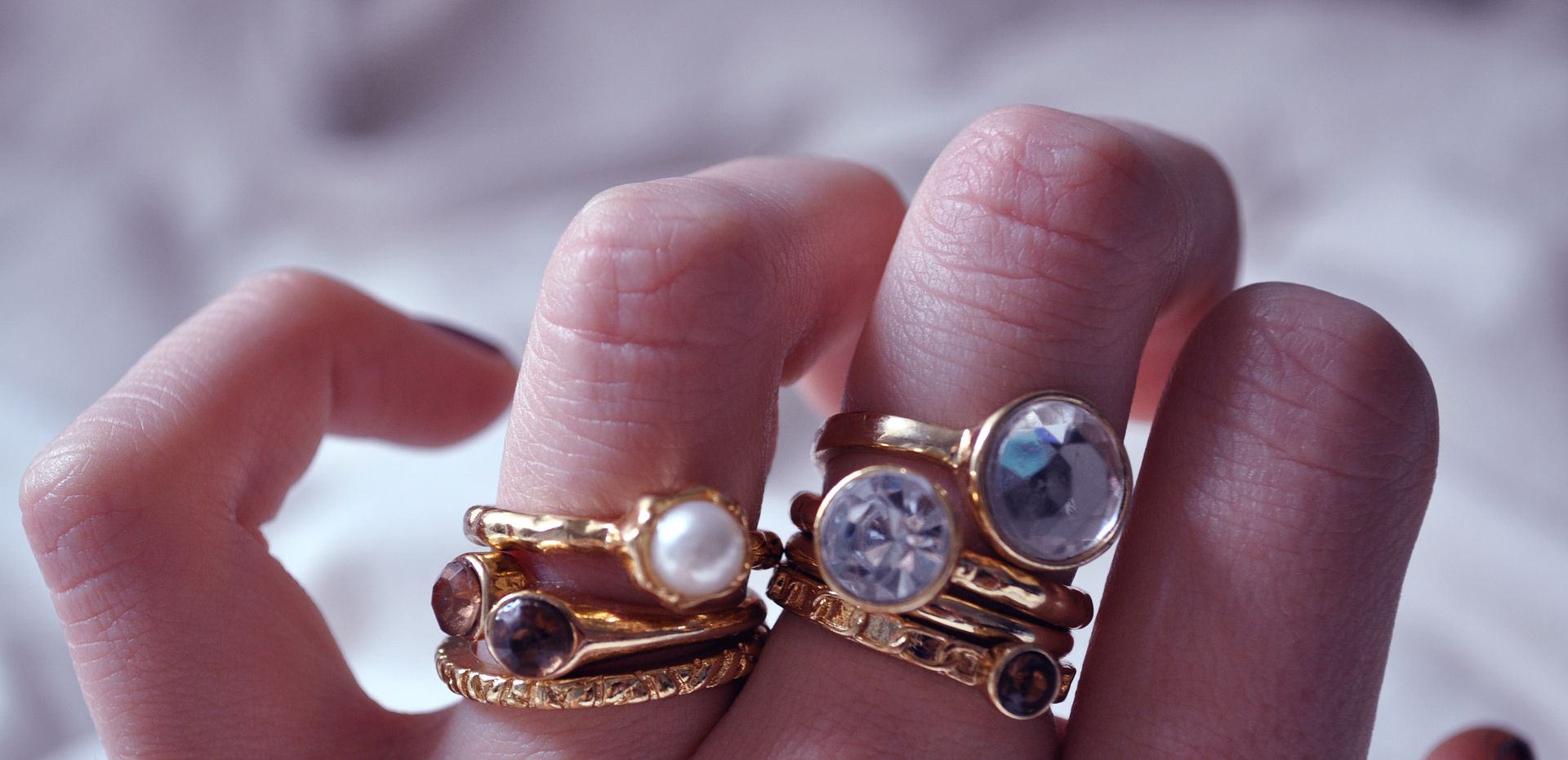 These are some H&M rings I recently bought that I'm in love with.
A feathers belt from Zara that I still have to wear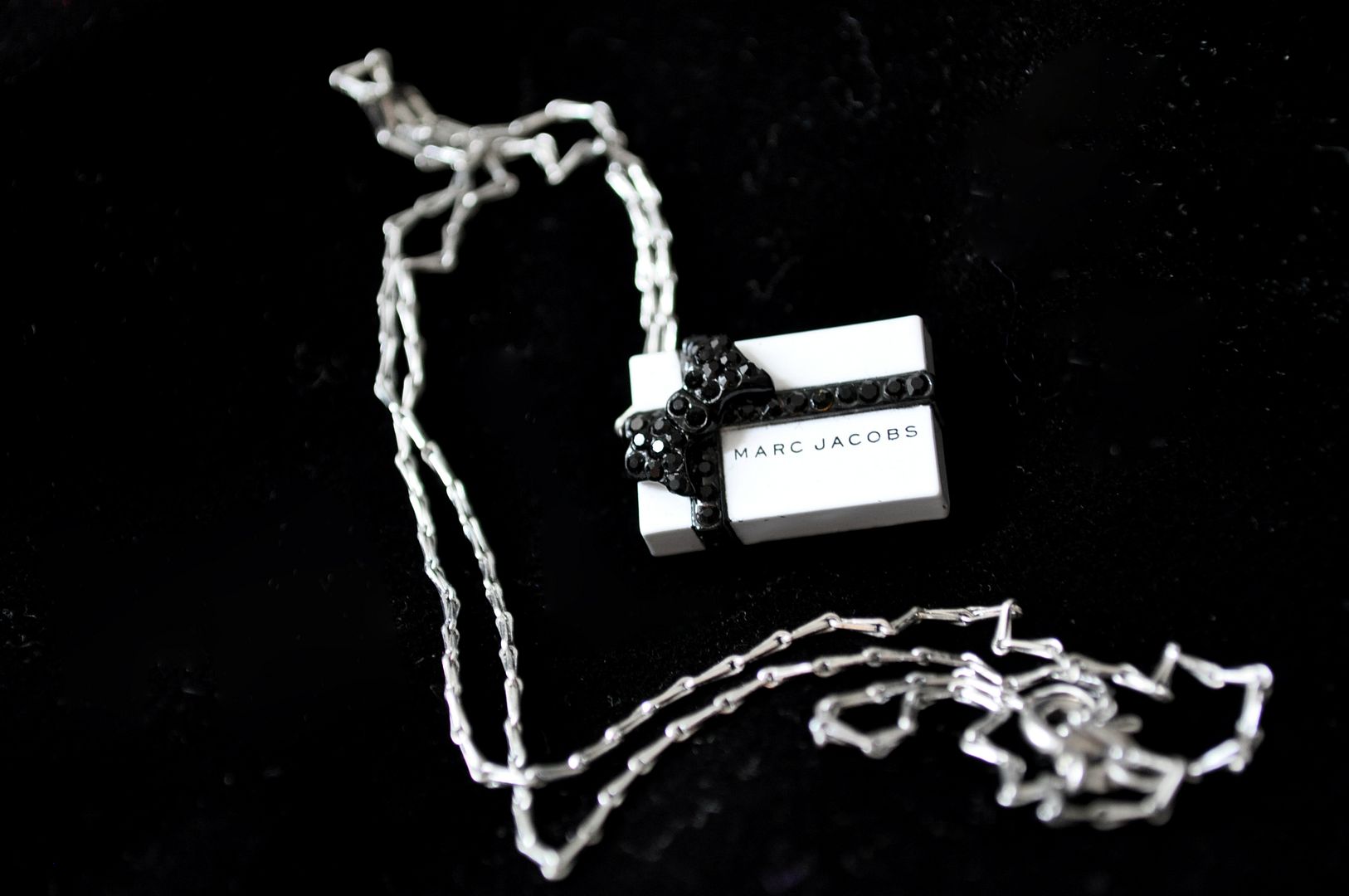 My marc jacobs box necklace, bought in Chicago, but I guess you haven't seen it here before!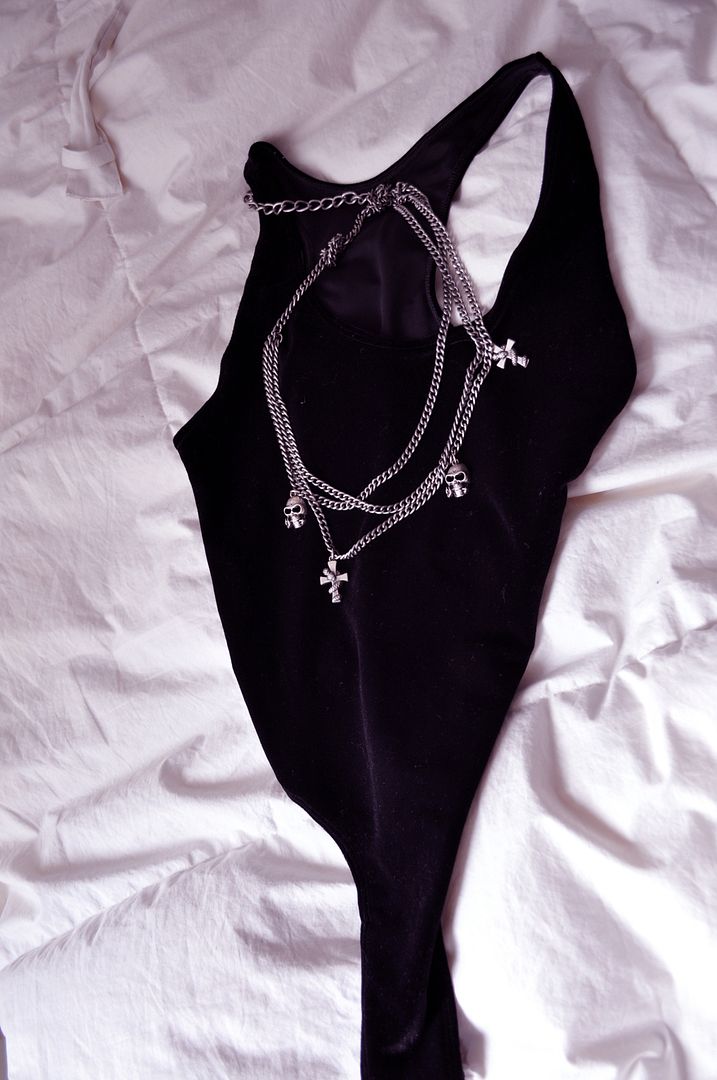 My new American Apparel velvet body and my vintage skull necklace that I adore!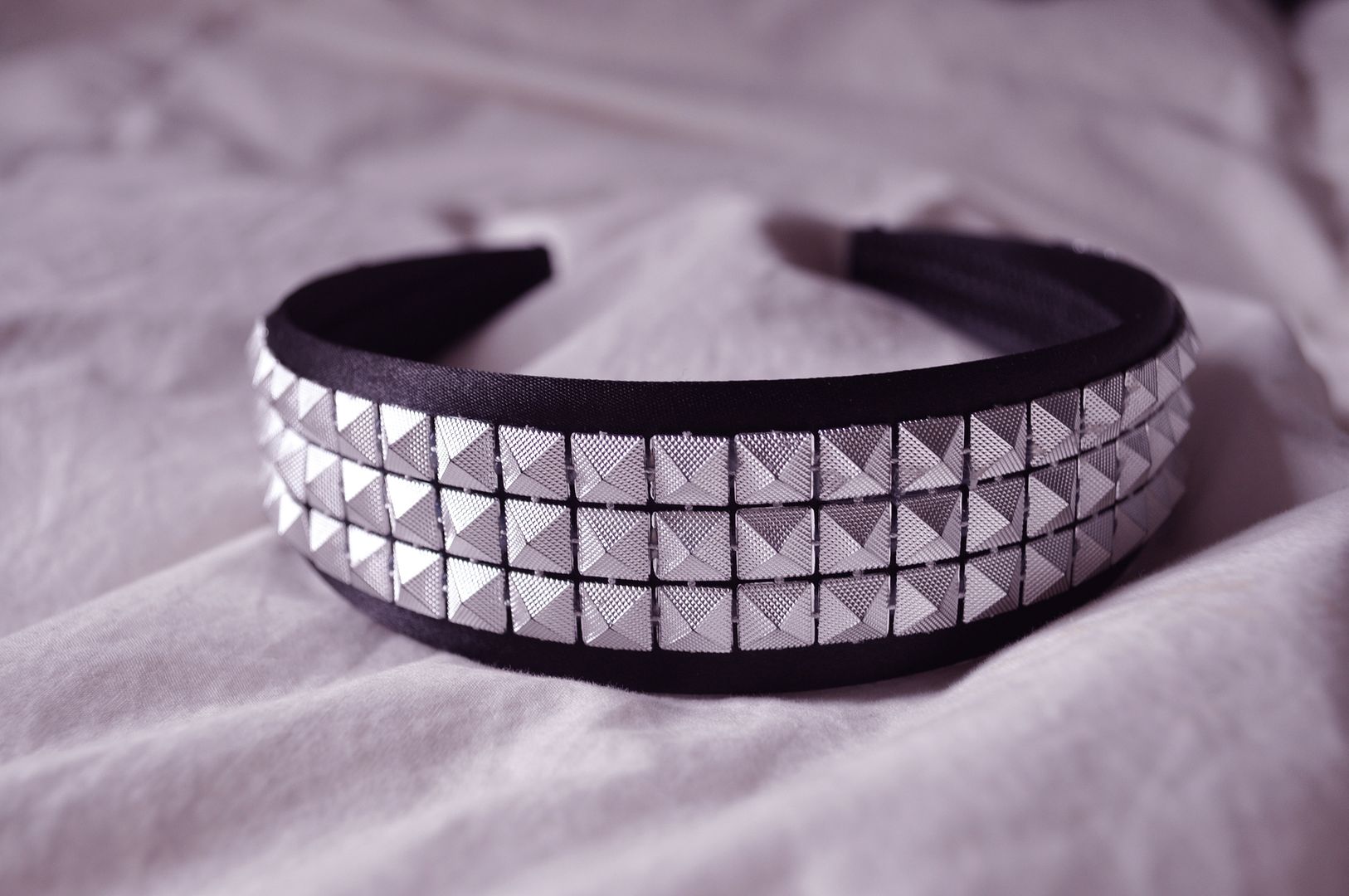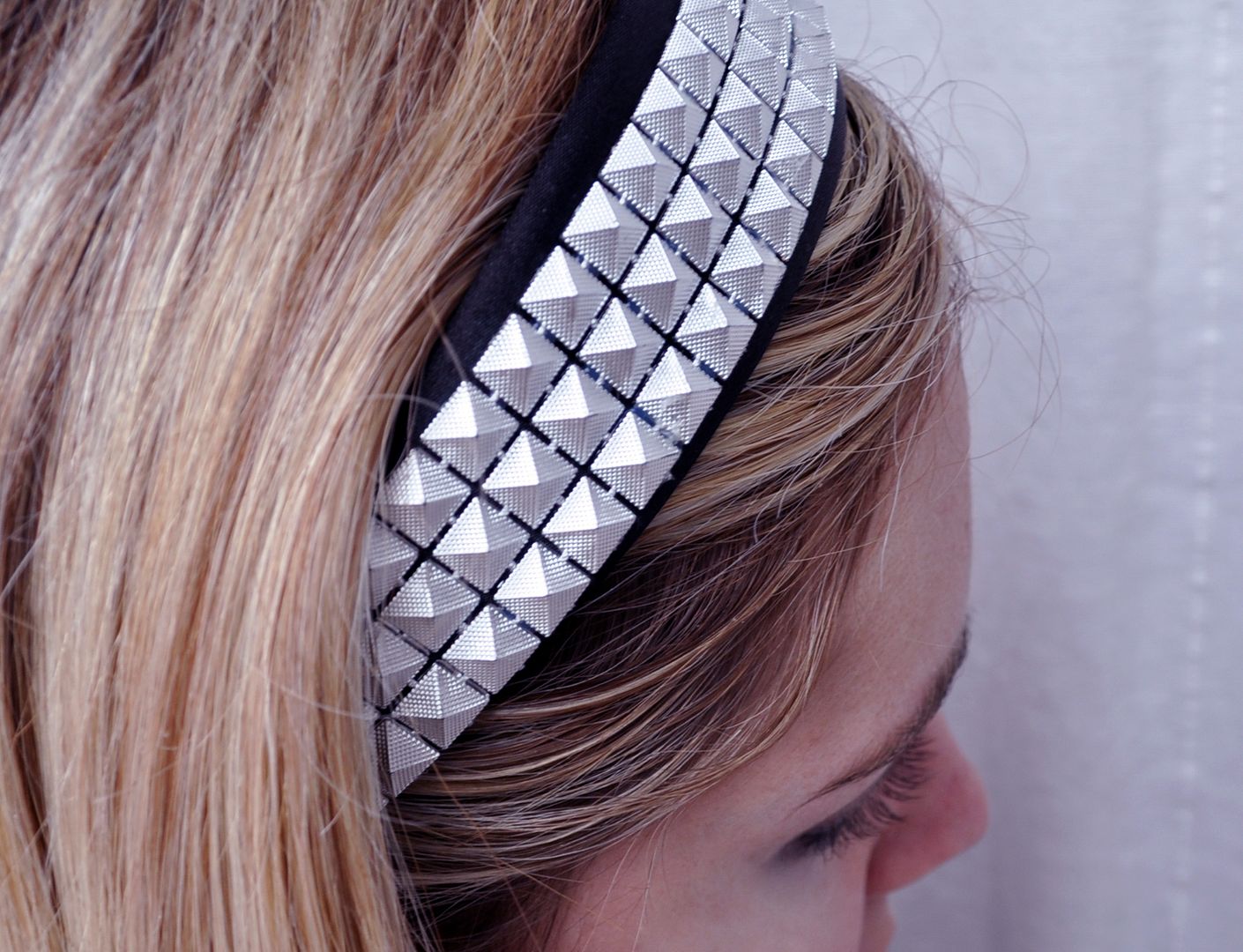 My new studded headband, from Rossella Carrara, a shop in Milan.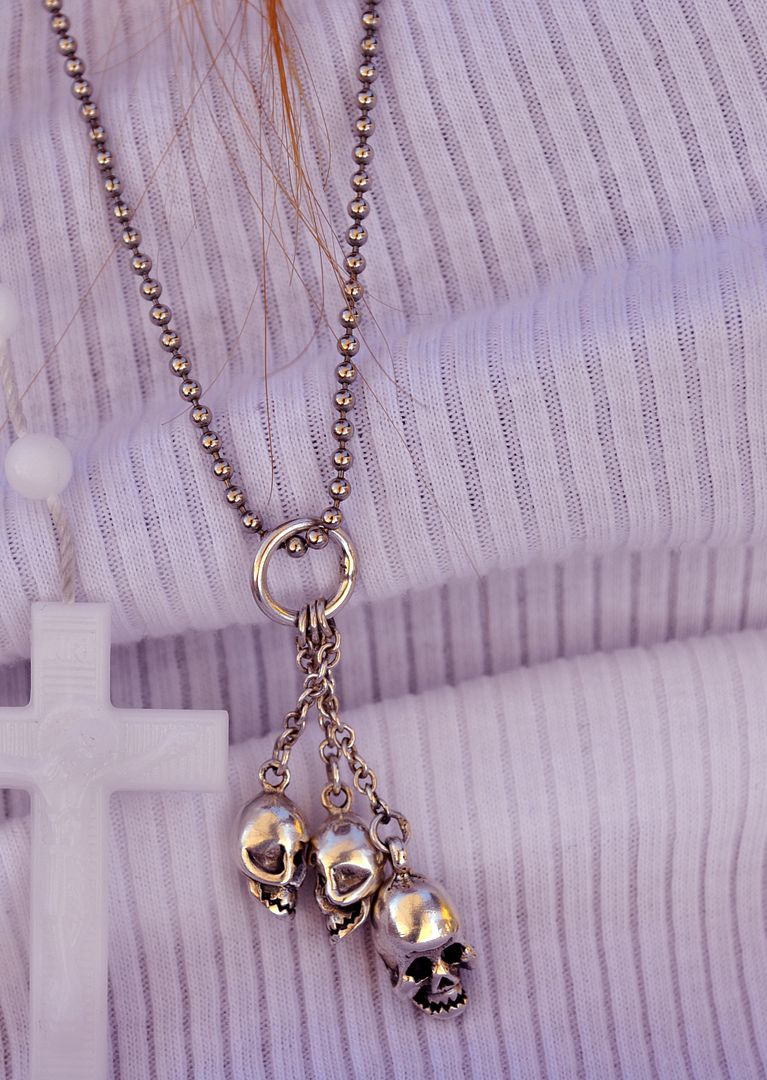 My favourite skull necklace ever: a silver and handmade one I bought last September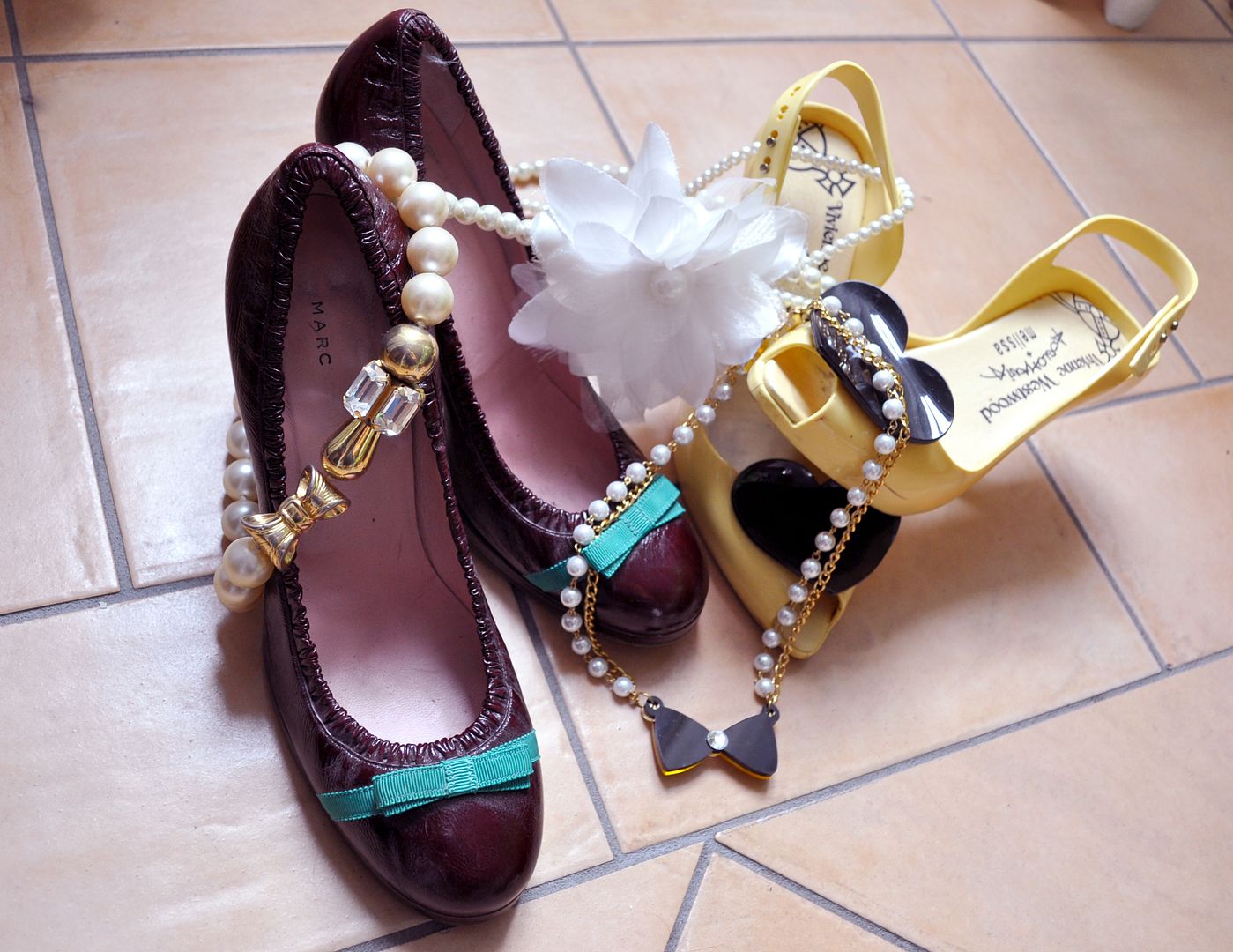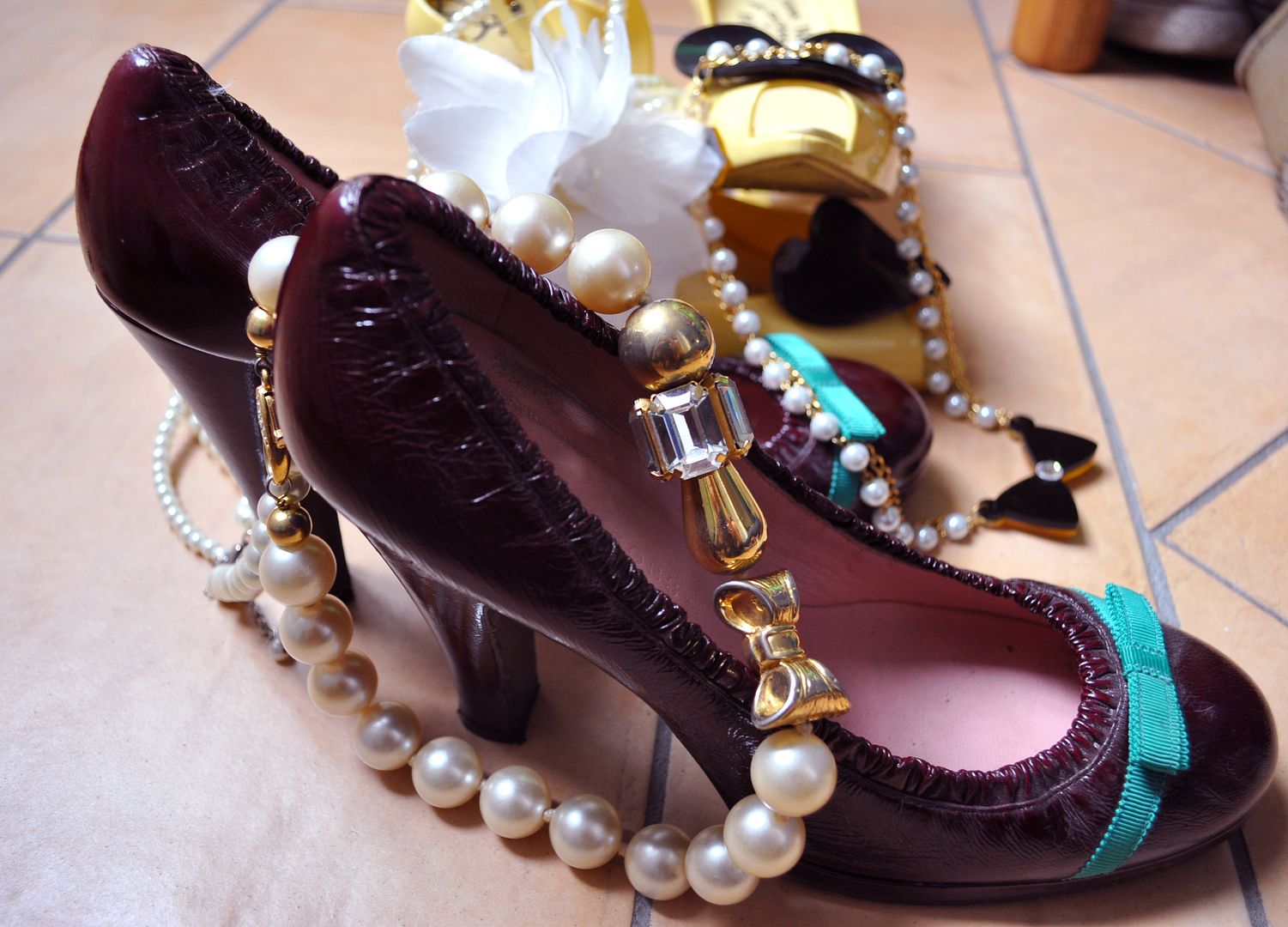 My favourite pair of Marc Jacobs shoes and my favourite pair of Melissa ones (in collaboration with Vivienne Westwood), with my grandma's vintage pearl necklace, a bow necklace from Sweet&co and a flower necklace from London.
One of my favourite photo with my pillow and my favourite bedspread, the Cristopher Columbus one 🙂